Ducati has recorded its eighth consecutive sales record year, but the growth rate is slowing alarmingly and the brand is pinning its hopes on some new and unique models.
In 2017, Ducati recorded just 0.7% increase worldwide from 55,451 to 55,871.
Any company would be happy with a positive result in a contracting market. However, the Italian brand has seen a dramatic reversal since 2015 when sales were up 22% to 54,800.
That substantial rise was mainly due to the arrival of the Scrambler. It quickly became Ducati's top-selling range, replacing the Multistrada.
Australian story
It's a similar story in Australia where sales rose from 2011 to 2015 rose 23.6%.
However, sales then dipped 8.2% in 2016 in a buoyant Australian market.
Sales were down again by 2.2% from 2013 to 1968 in 2017, but that was in a road bike market that perilously dropped 15.9% to 40,196.
Click here to read the 2017 Aussie market report.
Their against-the-trend sales performance was probably due to Ducati hitting the market with seven new models.
In 2017, Ducati added the revised Monster 1200, Monster 797, Multistrada 950, SuperSport, 1299 Superleggera, and the Cafe Racer and Desert Sled Scramblers.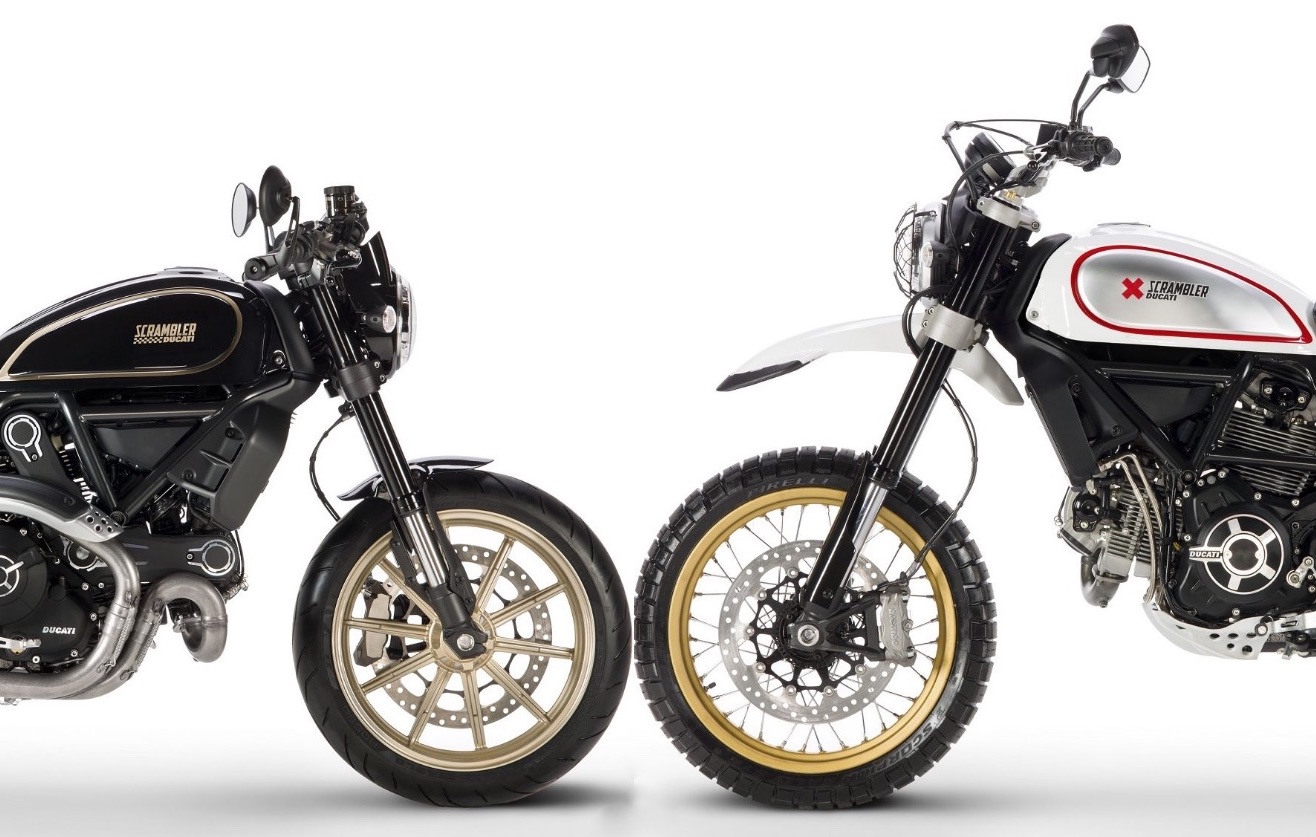 If that kept Ducati sales from falling, 2018 should be a little better with hopes pinned on 11 new models, including their first mass-produced four-cylinder model.
The Panigale V4 is modelled on the MotoGP Desmosedici engine and the result of the biggest investment the company has ever made in a single product.
Ducati's hopes for 2018
Here is the list of when the 11 new Ducati models are expected to arrive:
| | |
| --- | --- |
| Model | Arrival |
| MTS 1260 S Touring | Late March / Early April |
| MTS 1260 Pikes Peak | Late March / Early April |
| M 821 | Late April / Early May |
| Panigale 959 Corse | Late April / Early May |
| Panigale V4 | March |
| Panigale V4S | March |
| Panigale V4 Speciale | Late April / Early May |
| SCR 800 Street Classic | May |
| SCR 1100 Eleven | May |
| SCR 1100 Eleven Special | May |
| SCR 1100 Eleven Sport | May |
Ducati boss speaks
Ducati Motor Holding boss Claudio Domenicali says 2017 was another great year commercially and "racing-wise".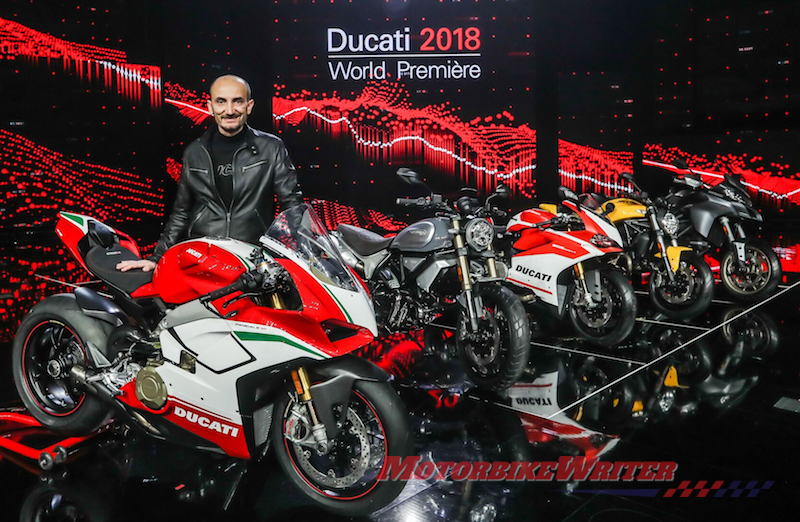 We battled it out for the MotoGP title all the way to the last race, won six GPs and brought home the best results since 2009. Continuous renewal of the product range and a strong focus on creating motorcycles of the utmost quality has allowed us to keep on growing despite the problems affecting the world market. I extend heartfelt thanks to all the men and women whose passion makes it possible, every day, to build these extraordinary bikes. Their work has made Ducati an emblem of Italian excellence.