Ducati GT 1000 Saddlebags Image Gallery
Tight tolerances make this job more difficult than it should be.  The bags can interfere with the frame and the saddle.  And watch out for soft aluminum threads, which strip all to easily!
I bought the GT1000 back in August of 2006, ordering a set of Ducati saddlebags and windscreen on delivery day.
But I've had so much fun riding the bike I just didn't want to take the time out to install the bags.  But here we are, almost 10 months later — time to do the deed.
The dealer offered a discount on any accessories ordered within 30 days of taking delivery of the bike, so I ended up paying $643.17 for the bags, which is a lot of dosh, but less than the list price.  Which is…I can't remember?  If any readers know the list price of the Ducati "Side Panniers", please let me know at the email address below.
I dusted off the installation instructions and read through them a couple of times.  The job seemed pretty straightforward so I gave it a shot.  As it turned out — and I'm getting ahead of myself here — I had to install them twice because I realized after everything went together that the bags and the mounts were rubbing against the frame and the seat.  I was afraid this would eventually cause problems, so off it all came to try again.
But alas!  The second time around proved much harder than the first.  The problem, in my opinion, is that Ducati has manufactured the mounts with tolerances that are way too tight for the bike.  If the exhaust mounts and under-seat bolts are at the outer range of their tolerances, the bag racks may have a very, very tight fit.
I ended up removing both exhaust hangers in addition to the rear footpegs to get everything lined up so the racks would fit properly, and that's where I got into trouble.  I wanted to add a couple of washers here and there to add some space between the bike and the bag racks so they wouldn't rub on each other, but this made the fit even tighter.
The bottom line is that I struggled with this installation for a total of about 4 hours over two days — far too long for something that should be so simple.  I'm not sure if other GT1000 saddlebag owners experienced the same problems?  I can say that I did talk to one other GT1000 owner who said his racks were also a very tight fit and he struggled to get everything lined up correctly, so I can only assume this is a common problem.
Ducati did use slots instead of holes in a couple of places on the racks, as can be seen in the photo below, but there still wasn't enough play to get everything lined up smoothly and easily on my GT1000.  Also, the racks could have easily been designed to provide more space between the mounts and the bike itself, so I think Ducati should have spent more time on this or perhaps not have assigned the project to a junior engineer.
I eventually got everything sorted out — not the way I preferred, but the bags work nonetheless and I must say they're pretty handy and they nicely fill out that big open space between the GT's tire and fender.
The Ducati instructions ( here are the GT1000 Saddlebag Installation Instructions in .pdf format) are a good guide, at least to a certain point.  So I'm not really adding any new intelligence to the process; just illustrating some of the points and issues that affected this particular installation.  Let's take a look: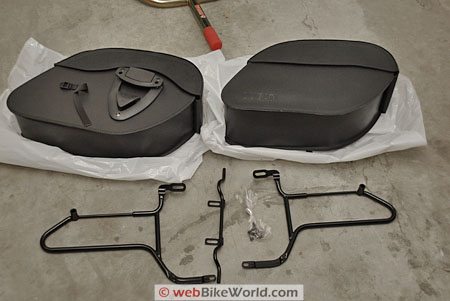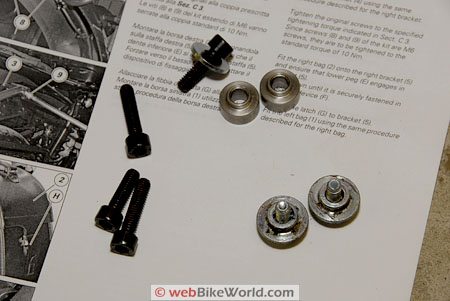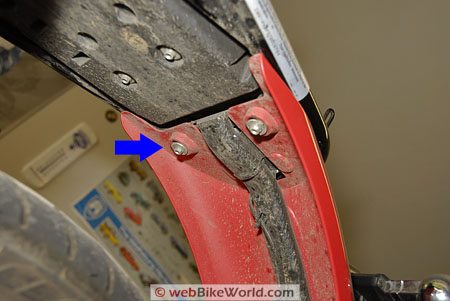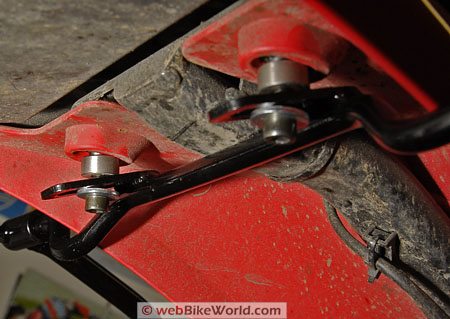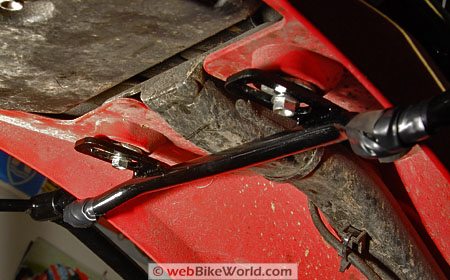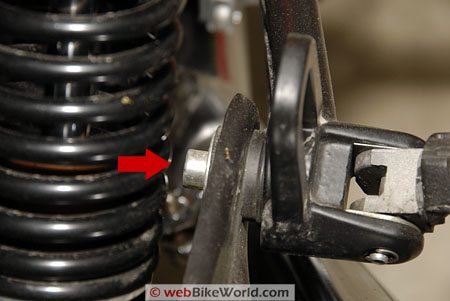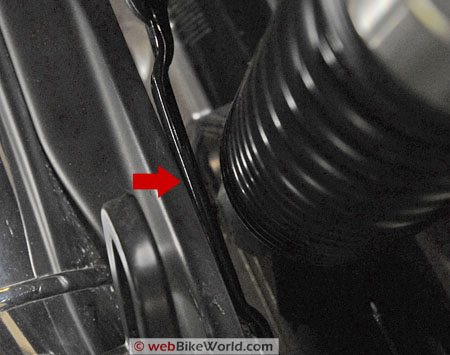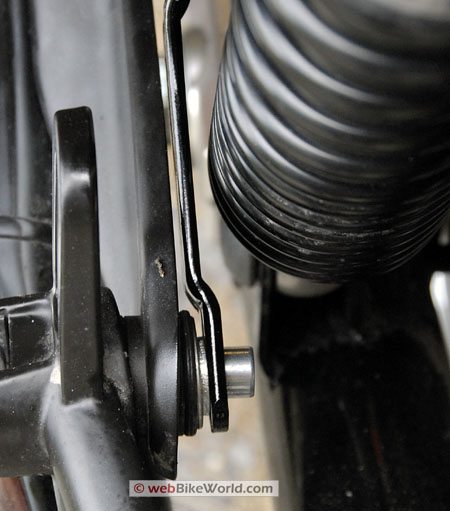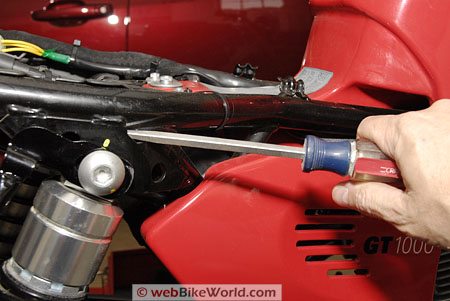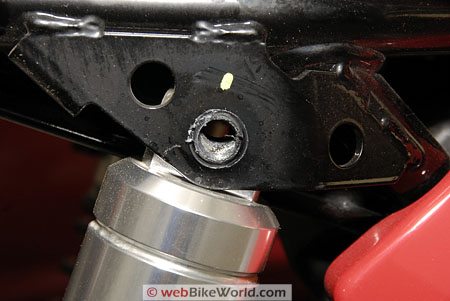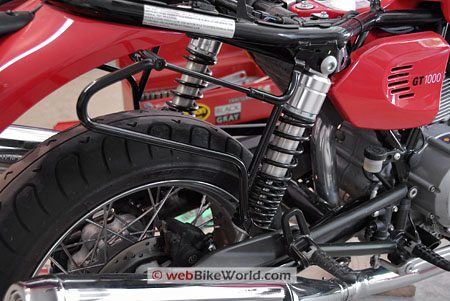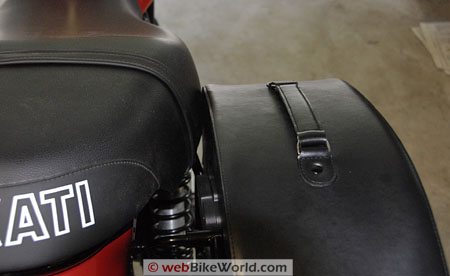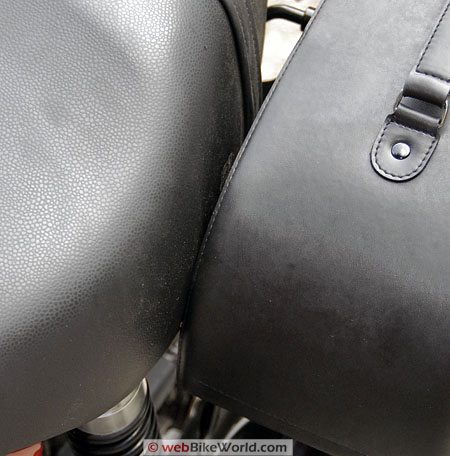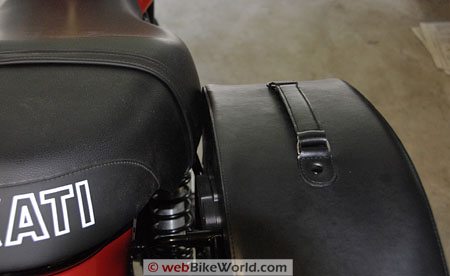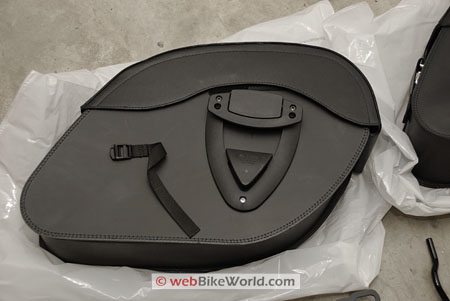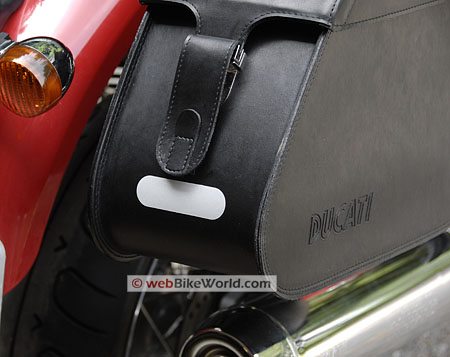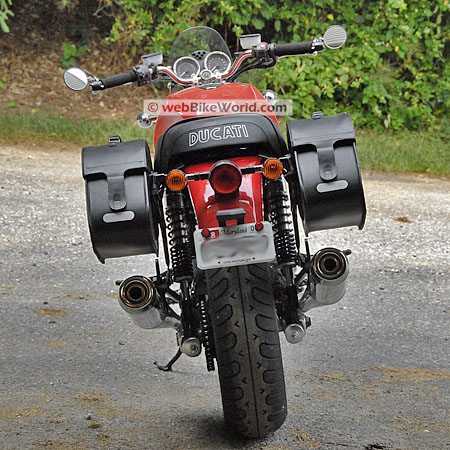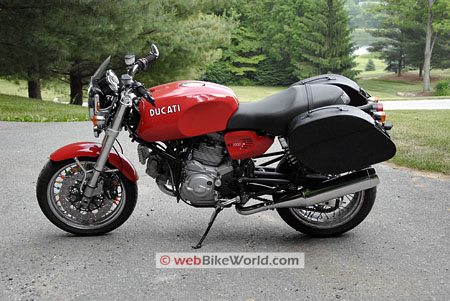 Owner Comments
If you have comments, further information, tips or guidance on this project, please send it to me at

Note: Comments posted below in the order they were received, from most recent to oldest.
From "M.S.":  "I have a new two-tone Ducati GT1000 SportClassic.  Due to my recent travel schedule I've put few miles on it, but I do have several comments about three factory accessories:
The OEM saddlebags look great on the bike, but their forward position makes it impossible for a passenger's feet to safely reach (and stay on) the passenger foot pegs.  If you're only going to ride one-up (w/o a passenger) this isn't a factor.  But if you want to ride double this is a serious consideration.  My advice is to "try before you buy" — I ended up returning my bags to my dealer.
The large OEM tank bag (a full tank cover with tank bag on top, a la Bagster) fits the tank well, but two sets of the tie-down straps (the two pair to the rear of the tank, not counting the most rear-ward set) are too short to reach around the frame and secure in their intended connector.  The other tie-down straps are fine as to length — you'd think that they'd have figured out how long to make these buckle/strap combinations by now! I'm going to buy some matching black (nylon?) strap material and have a local shoe-repair guy replace my too-short straps.
Finally, I think the guy who drilled the mounting holes in the OEM chrome rear luggage rack never got introduced to the guy who drilled the mounting holes in the rear subframe of the bike.  The holes (sort of) match, but you need to take it easy when mounting the rack.  I had to buy longer bolts, and carefully tighten them in sequence — these bolts support the rear fender/taillight assembly, up through the rear luggage rack, and into the rear subframe.  You have to support the rear fender/taillight assembly — you really need three or four hands for this job.  Once attached, though, the rear rack and OEM Ducati bag make up a beautiful and practical accessory.
All in all, though, the GT1000 is one of the most beautiful bikes I've ever seen — especially in the two-tone (black and cream) livery.  I love to ride it, and in fact I'm going to do so right now! (It's 7:00 a.m. here in Kansas City, USA on a summer Saturday morning — can you blame me?)"
Note:  For informational use only.  All material and photographs are Copyright © webWorld International, LLC – 2000-2011.  All rights reserved.  See the webBikeWorld® Site Info page.  NOTE:  Product specifications, features and details may change or differ from our descriptions.  Always check before purchasing.  Read the Terms and Conditions!