New lane filtering laws and other updated road rules mean motorists should take refresher tests when they to renew their licence.
And it seems motorists are in favour, according to an RACQ survey.
Fifty-three percent of people surveyed believed re-sitting a theory test would be beneficial, and the majority of those in favour said it should be based on time behind the wheel, rather than age.
RACQ spokesman and Suzuki Bandit rider Steve Spalding says the recent introduction of lane filtering road rules for Queensland motorcyclists is a good example of a changed rule that isn't necessarily fully understood.
One rider claims he was recently berated by an unpleasant taxi driver who wound down his window and informed him that what he was doing was illegal (or words to that effect). He replied that lane filtering was now legal (or words to that effect).
If professionals like taxi drivers don't know the latest road rules what hope is there for other drivers?
Not that re-sitting a road rules test should worry riders. A recent British motor insurance company survey found that riders beat other motorists on road rule knowledge eight times out of 10.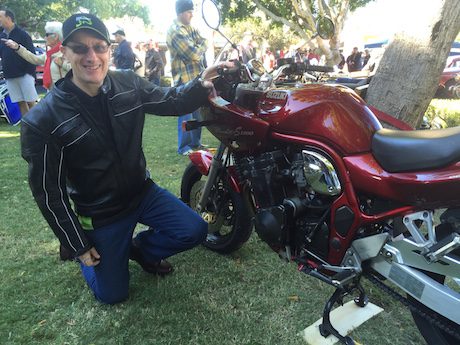 Steve says they were surprised and encouraged to see over half of those surveyed supported updating their road rule knowledge at the time of licence renewal.
He says the RACQ regularly receives comments about the need to have higher levels of understanding about updated or newly introduced road rules such as lane filtering.
"For motorists it about awareness that it is allowed and for motorcyclists it about knowing what the law requires in terms of safe and compliant riding when filtering," he says.
"We are not calling for retesting of the practical component of renewing a licence just starting a discussion about options to help road users keep their road rule knowledge up to date and to improve road safety outcomes for everyone on the road, particularly vulnerable ones."
The RACQ will submit its research to the State Government's Road Safety Action Plan.
"It's important to continually re-evaluate the way we approach licensing to ensure the
safest possible outcome for all road users," he says.