A Sydney driver has today been sentenced to a two-year community corrections order after hitting and injuring a motorcyclist in September 2019.
The 29-year-old woman, Perpetual Dzikunu, received a community corrections order for two years from today (Tuesday 12 November 2019) after hitting a 63-year-old rider and severely injuring his foot on 1 September 2019.
Her Toyota Aurion turned right from a driveway on to King Street, Randwick, and hit the motorcycle heading east.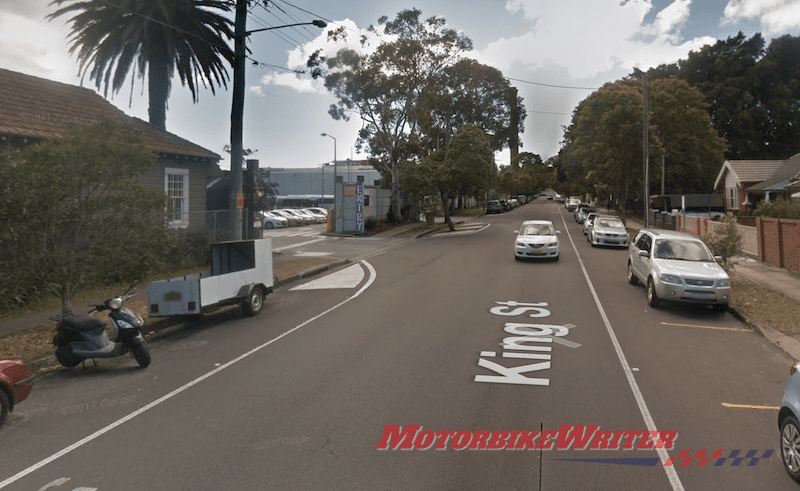 Corrections order
Dzikunu had faced up to a $2200 fine and/or imprisonment for up to nine months for a first-time offence.
The NSW community corrections order (CCO) is a new penalty that last year replaced the previous community service order. It is considered more serious.
Judges are also able to impose conditions that are tailored to the offender to ensure they don't reoffend by targeting the offending behaviour, such as drug or alcohol addiction, or mental health issues.
NSW Courts would not reveal the conditions imposed by the Waverely Local Court judge.
Driveway crashes
This is yet another incident of a crash where a vehicle is turning into or coming out of a driveway.
In the same month, a 51-year-old man died when his motorcycle was hit by a 4WD attempting to turn into a driveway in Parkinson, south of Brisbane.
Most accidents happen close to home and 17% occur in driveways at home and commercial properties.
It seems motorists switch off as they get near home, or don't switch on until they have driven away from home.
Riders should always be switched on.
They should be especially aware when riding in the suburbs or in the country past driveways.
A particularly deadly driveway scenario can occur on country roads where a vehicle slows without indicating.
The following rider assumes the driver is pulling over, so they overtake just as the driver decides to turn across their path into their driveway.
The result can be fatal.