A driver who caused the death of a rider has walked free from court over a technicality that allows motorists to dangerously pull over on the side of multi-lane highways and motorways.
Burpengary rider Luke Harris, aged just 25, died on 28 December 2017 in a crash caused by a ute pulling out in front of his Honda on the Bruce Highway.
Ute driver Cameron Woodvine was charged with dangerous operation of a motor vehicle causing death.
He told police he had pulled off on the right side of the highway to look for his wallet in a narrow roadside area that is not a designated stopping bay.
Luke's sister, Renee Harris, says Luke was riding his bike in the far right lane when he collided with the ute as it slowly re-joined the highway.
He was thrown from his bike into the path of a BMW car which also crashed into another car stationary on the other side of the road.
"Luke had nowhere to go," Renee says.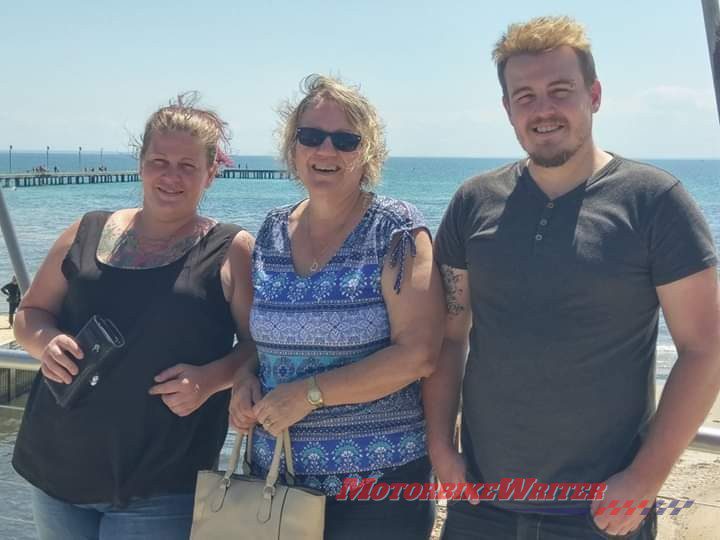 Free
Woodvine appeared in the District Court in Brisbane on 23 July 2019 and two days later was found not guilty.
"There were no other charges, court fees, disqualifications, etc," Renee says. 
"Unfortunately this person walked free mainly due to outdated terminology in the current road rules," Renee says.
Queensland Road Rules only allow motorists to pull over in a freeway emergency lane and only in an emergency. Otherwise, they must not stop on a freeway.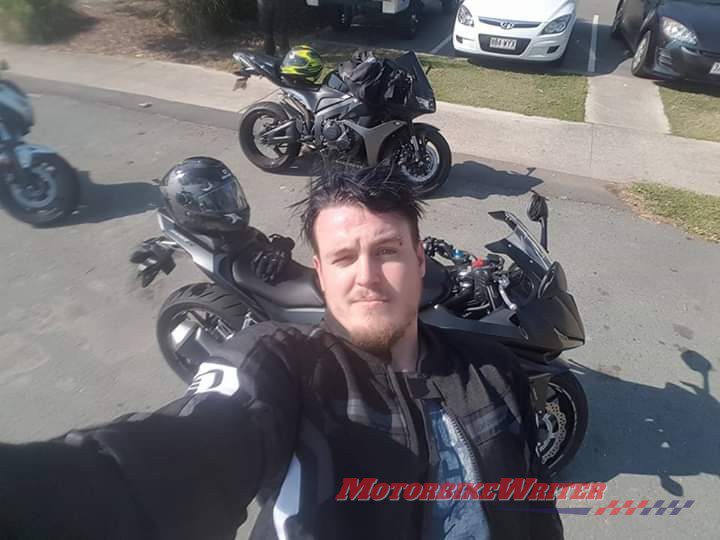 Petition
Family friend Cressida Fraser, with the support of Luke's family, has now started an online petition to Queensland Parliament to add multi-lane motorways and highways to the rules.
"Had this person not pulled over for a non-emergent reason then this accident never would have occurred and Luke would still be here today," Renee says.
"We don't want another family to have to suffer the way we have not only with the pain of losing Luke but also the impact the not guilty verdict then had on our family."
Cressida says the current rule makes it "potentially dangerous" for all motorists.
"With traffic flowing at 100km/h, it has the potential to be fatal, especially on bikes with much less protection than cars," she says.
"Luke's accident was the result of outside sources and not having a way out.
"It could happen and has happened to many riders, experienced or new. We just hope this can be the start of making even a small difference to rider safety."