A driver wanted in connection with a double motorcycle crash that killed one rider and left another injured has been arrested about to board a flight to Hong Kong.
Graham Belcher, 52, of Britain was arrested at Brisbane International Airport this morning (Tuesday 3 September 2019).
A male rider died at the scene of yesterday's crash involving two motorcycles and a blue 2019 Hyundai i30 rental car which failed to stop.
NSW Police say the crash occurred at the intersection of Riverside Drive and Tweed Valley Way in Tumbulgum (pictured above) near Tweed Heads, about 3.20pm on Monday.
The rider died at the scene and the other male rider was taken to Tweed Heads Hospital with minor injuries.
The driver of the vehicle failed to stop.
NSW Police have successfully applied for his extradition in Brisbane Magistrates Court today to appear in Tweed Heads Local Court tomorrow.
He has been charged with an outstanding warrant, as well as:
dangerous driving occasioning death – drive manner dangerous,
fail to stop & assist after vehicle impact causing death,
negligent driving (occasioning death),
cause bodily harm by misconduct in charge of motor vehicle,
drive while licence cancelled,
not give way to vehicle (give way sign/line), and;
driver fails/refuses to disclose his identity
Driver arrested
The man was arrested at 2am today at Brisbane International Airport after a joint operation between the Crash Investigation Unit, Traffic and Highway Patrol Command, Tweed Byron Police District officers, Australian Federal Police, Australian Border Force and Queensland Police.
Crash Investigators will seek extradition to speak with the man about the collision.
Police appealed for the public's assistance to locate the Hyundai with Queensland registration 170-ZCP.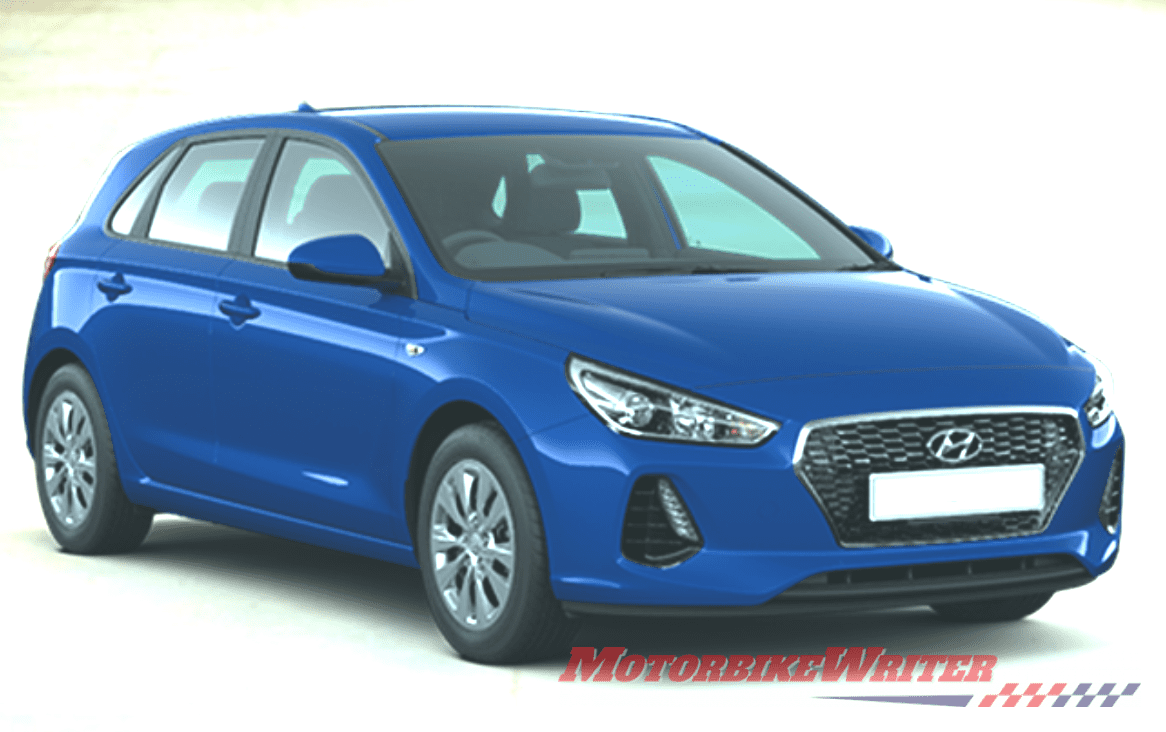 The vehicle involved in the crash was located yesterday in Terranora and seized for examination.
Inquiries into the events leading up to the crash are continuing.
Anyone with information about this incident is urged to contact Crime Stoppers: 1800 333 000 or https://nsw.crimestoppers.com.au. Information is treated in strict confidence. The public is reminded not to report crime via NSW Police social media pages.
Our condolences to the riders' family and friends and our best wishes to the other rider for a quick and full recovery.
Spate of hit and runs
This follows recent reports of a number of hit-and-run crashes involving motorcycles.
In NSW, the requirement for those involved in a crash to remain at the scene until police arrive was dropped in 2014, even if a tow truck is required.
However, the motorists must report the incident to police and remain at the scene if anyone is injured.
If they don't, police can charge a motorist with failing to stop at the scene of an accident which is considered a serious offence.
Depending on whether someone is injured or killed in the crash, the motorist responsible could face serious charges with up to 10 years in jail.
Police say motorists leaving an accident scene where someone is injured decrease a victim's chance of survival.