Draggin Jeans boss Grant Mackintosh has been involved in a serious motorcycle accident, but says his award-winning jeans helped save his hide.
The Draggin CEO and founder is now recovering at Calvary Rehab in South Australia after the crash three weeks ago.
A press release from the company says Grant was out enjoying one of his favourite rides when he came around a corner to find a cyclist that had lost control coming towards him on the wrong side of the road.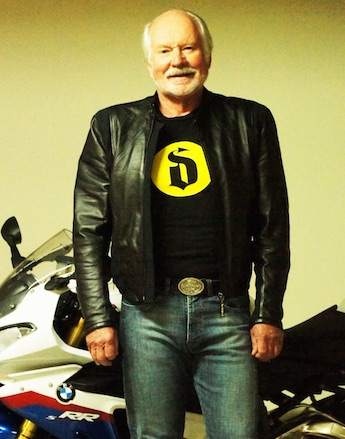 "Of course Grant swerved to avoid the cyclist and in doing so they are both lucky to be alive today," the release says.
"Grant sustained multiple injuries and was in high dependency for several days. Injuries include a slight fracture of the skull causing a brain haemorrhage which is no longer bleeding and thankfully Grant has no cognitive damage.
"A fractured thoracic vertebrae but the spinal cord was not affected so he is walking. A fractured sternum and at least eight fractured ribs. Obviously Grant has been suffering severe pain, but is now on the road to recovery and is as usual pushing himself every day."
Draggin also sent a photo of the Next Gen jeans he was wearing after they were cut off by the paramedics. They proved their worth as Grant suffered no abrasion injuries.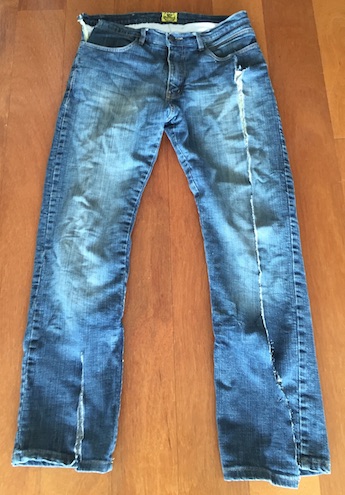 Grant famously put his hide on the line several years ago by being dragged along the Calder Raceway asphalt in his jeans to prove that they actually worked.
The Melbourne-based motorcycle jeans company recently won a "best of the best" award for their Holeshot jeans in the inaugural Motorcycle Brand Contest run by the German Design Council.
The men's Holeshot jeans also won a 2014 Red Dot Award for Product Design for their "seamless fashion design".
Draggin Jeans are lined with Roomoto, a mixture of Dyneema and DuPont Kevlar that offers race-level protection of 7.45 seconds of road abrasion.