Riders often complain about distracted drivers who text while driving, but riders may soon be in the same league of distracted motorists.
The new Kymco AK550 maxi-scooter features a screen that displays information such as Facebook updates. See the top photo on this page? I mean, who really needs to know Michael and two other friends are having birthdays today when you're out for a ride!
Meanwhile, the new Honda Goldwing is the first motorcycle with Apple's CarPlay feature.
It's been available in many cars since 2014 and allows the user's phone screen to be mirrored on the car dashboard.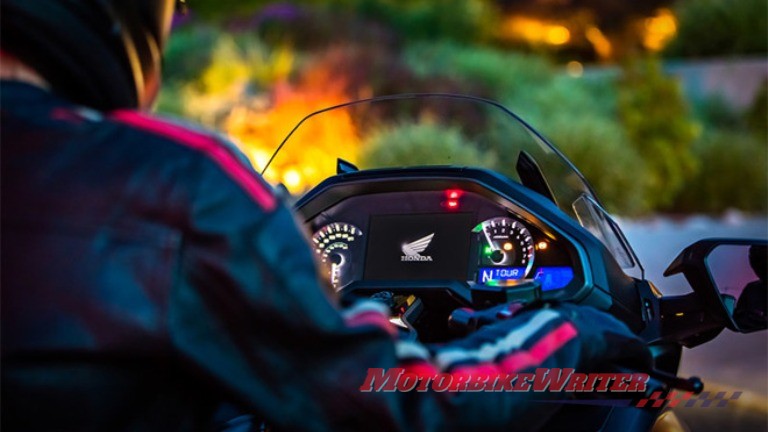 They are just the first of many motorcycles that will include these features.
BMW, in particular, is working on connecting riders to each other and the internet.
So, rather than just looking for distracted drivers texting and talking on their handheld phones, you may soon have to look out for other riders.
They will be staring at their dashboard screens, rather than paying attention to the road and you.
Technology outpaces laws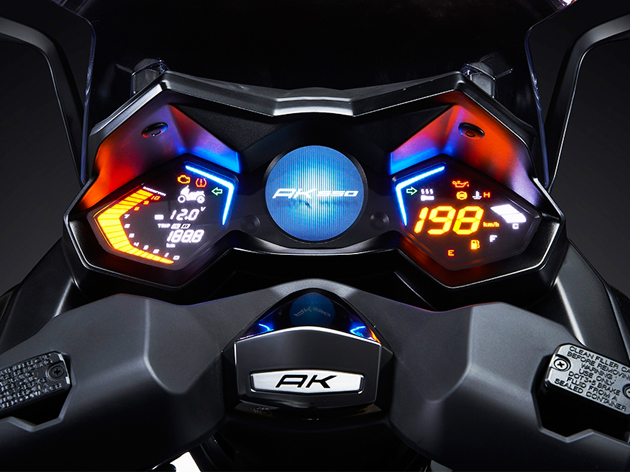 Unfortunately, it is another case of technology moving faster than legislators. It seems that the industry has been left to exercise their own safety restraints.
For example the Kymco scooter allows you to select and deselect functions so you can choose your own levels of distraction.
In the case of the new Goldwing's infotainment system, it was Apple, not Honda, that insisted on safeguards.
For example, you have to plug your iPhone into a USB port in the top box or tank storage space.
A separate Bluetooth device with a microphone is also required to access CarPlay.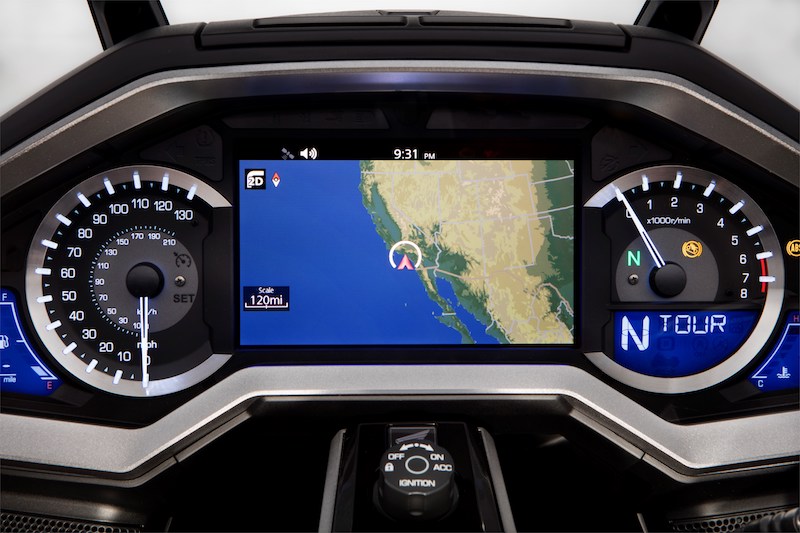 The Goldwing's LCD screen doesn't have touch functionality. Instead, riders use controls on a panel on the tank console or a four-way control on the left handlebar.
Apple believes that is safer than fiddling with a phone while riding.
It's still a distraction. The instrument screen is also a distraction, especially if it displays entertainment information, not just important details such as bike info and navigation.
On the other hand, Google apparently declined to support its Android Auto smartphone-connected infotainment system for the Goldwing.
We're not sure if that was a business or safety decision, but it could turn up on another brand.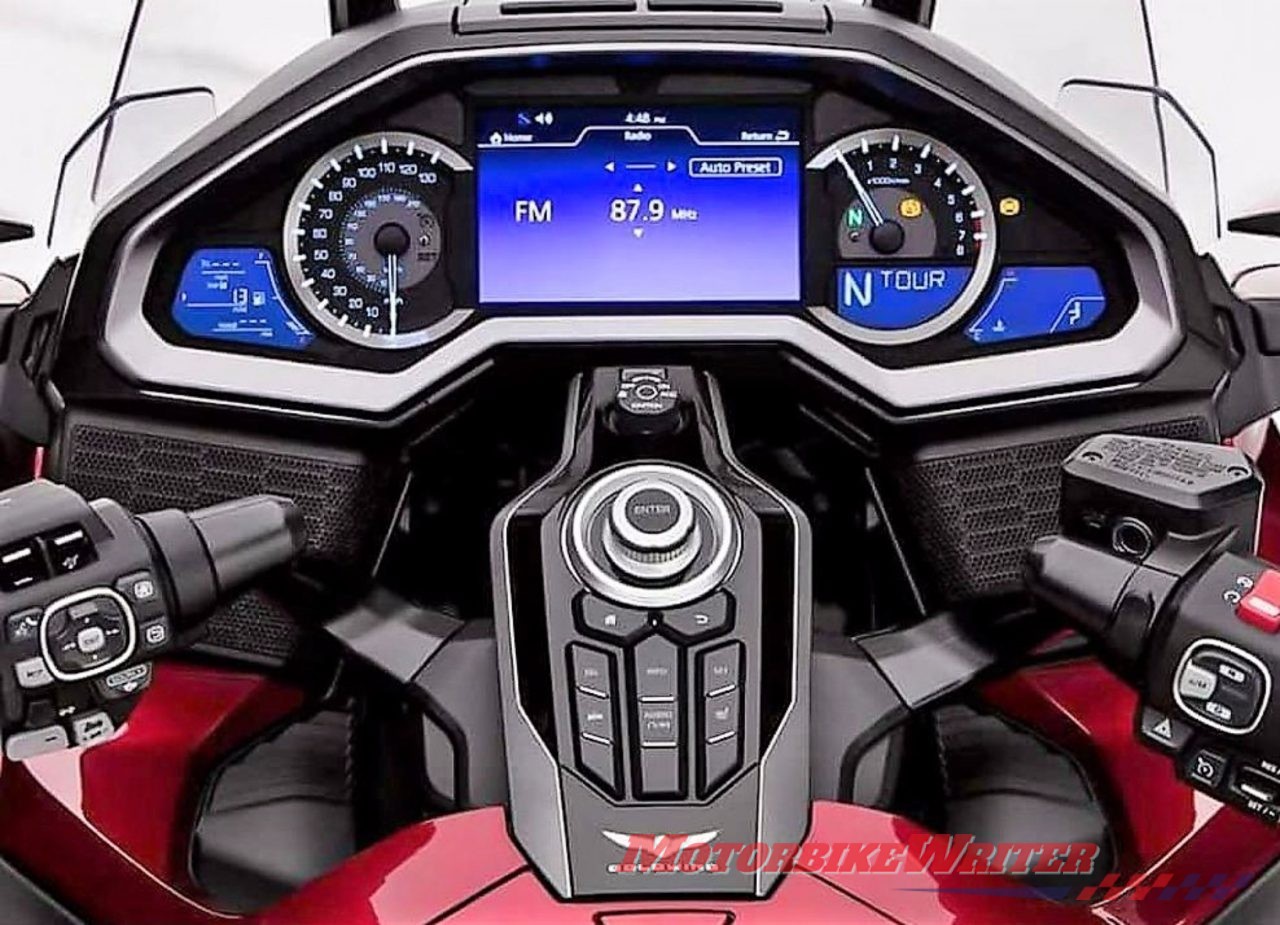 Safety conscious
Riders pride themselves on being more alert and aware of road conditions and traffic than other motorists. They concentrate on the complex skills required to balance and ride a manual motorcycle.
Surveys have found we are more aware of our vulnerability and take steps to "upskill" and protect ourselves from crash injury. They also show we are more aware of road rules than other motorists.
Yet there is a possibility technology will be added to motorcycles to attract younger riders that could lead to riders becoming a less safety-conscious group.
It's early days for this type of technology and legislating for its use and abuse will be difficult.
But it will become an issue.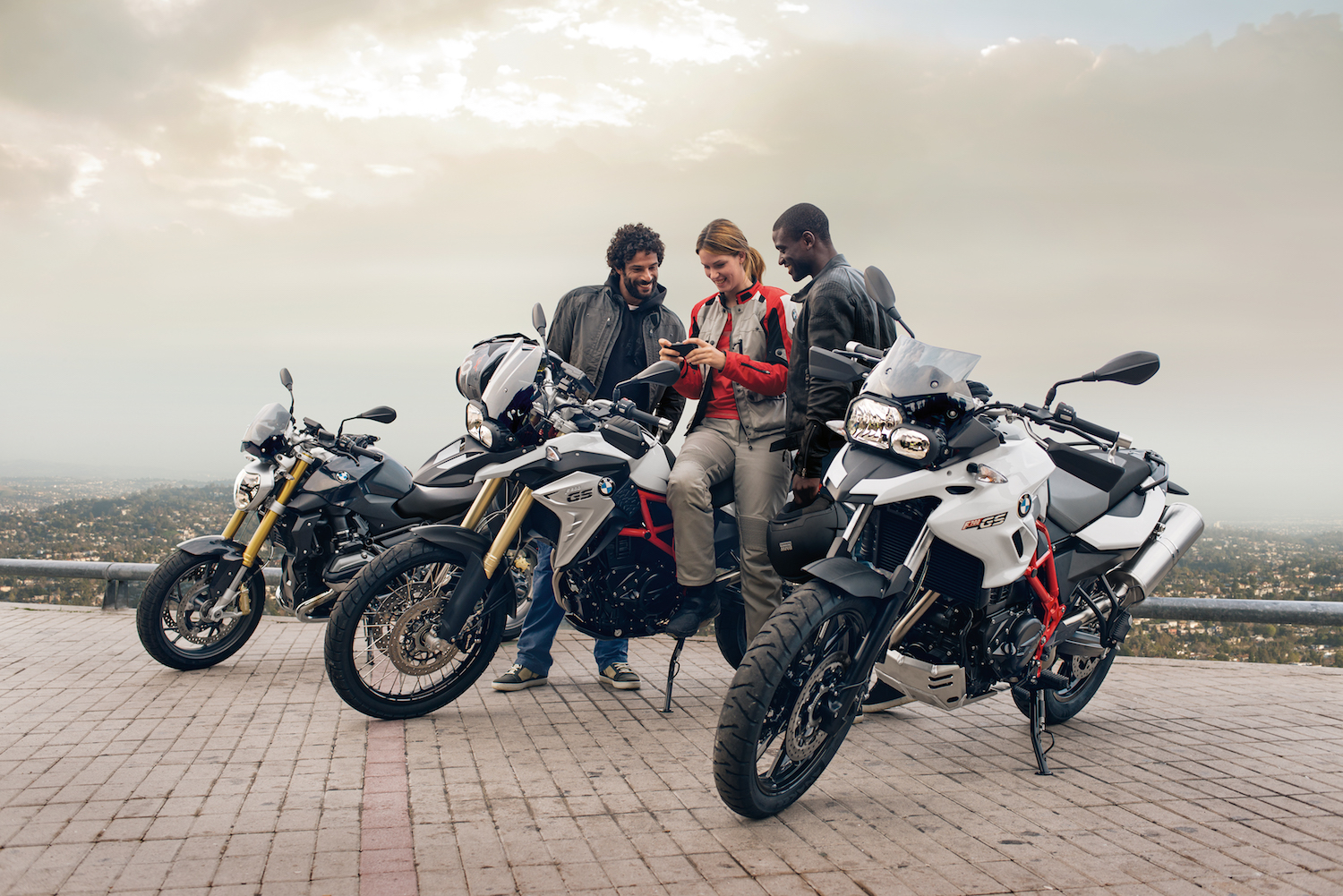 If you can actually encourage a millennial to ride a motorcycle in the first place, don't expect them to switch off from looking at their screens.
Their phone is the most important thing in their life and just because they are out riding, they won't be switching off from their phone's almost constant alerts and updates.
Not only is use of smartphones increasing, but they are being used more for activities such as posting photos or browsing feeds which require greater attention.
It's a recipe for disaster.