The family of missing rider Siemon Mulder (right in photo) has made a desperate plea to South East Queensland riders to spend this weekend searching for him.
Colin Francis, whose daughter is set to marry Siemon's son on August 31, says they are hoping SEQ riders can help "bring Siemon home".
The 66-year-old Sandgate rider has been missing since Monday when he set out for a "joy ride" to Esk.
Siemon left Sandgate at 9am to ride his blue Triumph Sprint ST (pictured above) registration 769DW to Esk and was due back at noon but never returned.
However, Colin says he may have changed his mind or gone one of several different routes.
Siemon's son, Paul, has supplied this possible route (photo below). He also suggested riders search the Boonah Beaudesert Road near the Wyaralong Dam.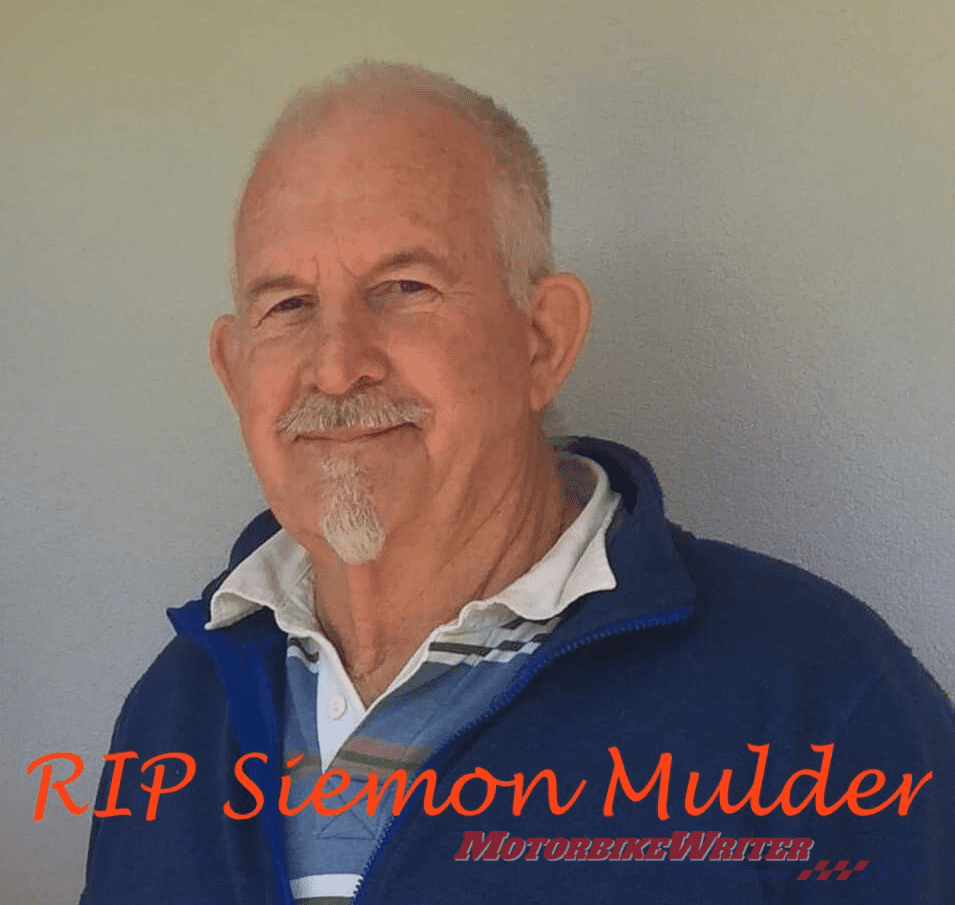 Search for missing rider
Colin's son and daughter-in-law-to-be work in Bristol, UK, and have flown home to help with the search.
Their British employer has also launched a Gofundme page to raise money for helicopter searches which were conducted today. They have so far raised $1650. Click here to donate.
However, Colin says riders are the key to finding Siemon.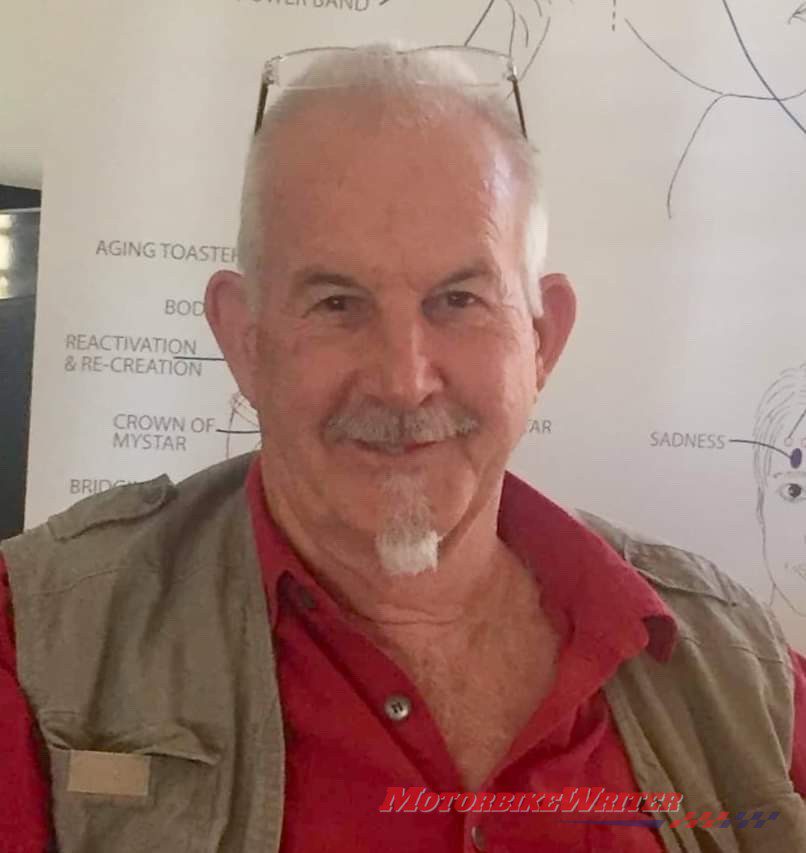 "It might be just a glint in the bushes, but riders are better equipped to find him," Colin says.
He has asked all riders in SEQ to scour the region this weekend while they are out and about.
If Siemon has run off the road, riders should be searching for skid marks on the road or verge, broken glass and plastic on the road, bent-back bushes and the glint of shining objects in roadside bushes.
Any clues or sightings should be phoned in to 

Policelink on 131 444.
You can also contact Motorbike Writer on 0400 366620 and we will post on social media to help narrow the search area.
Let's find Siemon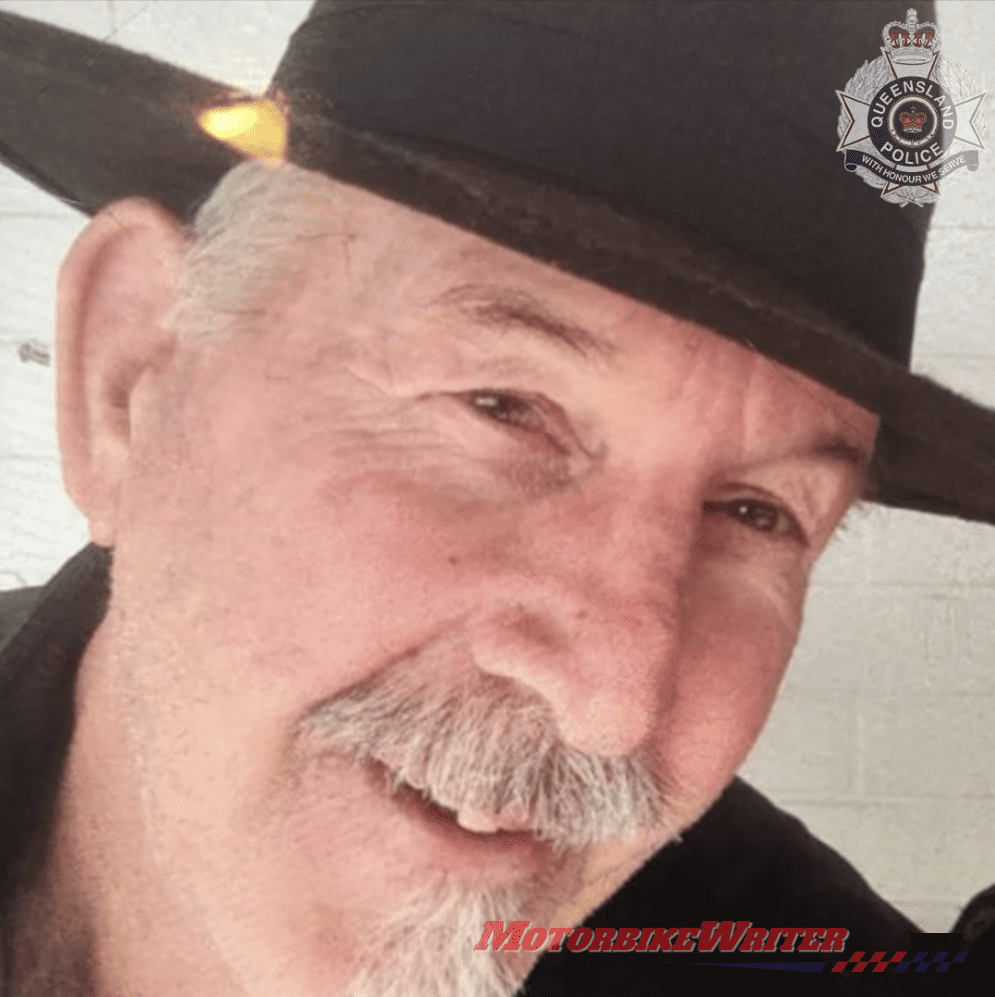 Siemon is about 180cm tall with a slim build, grey short hair and grey facial hair.
He was last seen wearing a black leather jacket, blue jeans and black helmet with a dark tinted visor.
Police say he was a cautious rider, but they are considering he may have had an accident.
Colin says Siemon did not have his mobile phone turned on and has not used his credit card since he left home.
Riders searching for Siemon should also take care if they are riding slowly not to hold up traffic, use their hazard lights and take care of their own safety.
It's a good lesson for all solo riders to tell others where you are going, take your mobile phone, download locator apps or, if in remote areas with no mobile signal, pack an EPIRB, beacon or GPS tracker.