It seems strange that anyone who buys a motorbike could possibly regret it, but many do feel "buyer's remorse" that they have bought the wrong bike or got the wrong deal.
Motoring industry experts say it is one of the biggest problems in keeping customer loyalty.
That's why some motorcycle companies spend a lot of money on ensuring that buyers don't become remorseful about their purchase through initiatives such as owners' clubs and rallies.
When you buy some bikes, such as a new Harley-Davidson or Indian, you get a one-year free membership of their owner's clubs.
Buyer's remorse is described as that feeling of regret after a big-ticket purchase such as a car, house or a motorcycle.
Motorbike Writer psychologist Sharon Ledger says anyone can feel buyer's remorse.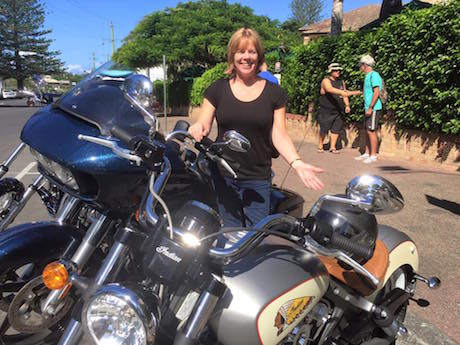 "When the adrenalin has dissipated after a  bike purchase and we begin to doubt our decision, it is often because we think 'I'm so happy! Is it wrong to be this happy? Do I deserve to be this happy? Am I being selfish? Am I being greedy?' 
"Society, particularly in Australia has what is known as the Tall Poppy Syndrome where people have a tendency to knock the achiever.
"Instead of feeling happy for other's successes or achievements, they put them down, belittle them and try and make them feel bad.
"Unfortunately, this rubs off on people's self-esteem so they end up self-sabotaging their own happiness/success or their big-ticket purchase and feel unworthy of something better/good."
Sharon says even her husband gets buyer's remorse.
"But he didn't when he recently bought an Indian Chief Vintage because he had done a lot of research and I fully supported him," she says.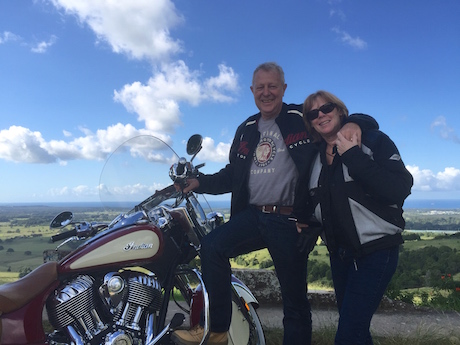 "It's very important that you talk to your partner about such a significant purchase."
Former motorcycle dealer Marty Thompson says sometimes buyers have "imaginary problems".
"Some are just honest and tell you they got caught up in the hype," he says.
But he claims others need to analyse every decision point by point and often get so confused, they end up thinking they have made an error of judgement.
That's when they complain of "imaginary problems" and want their money back.
"I never argued, but just asked a few questions before reversing the deal. Usually, they ended up becoming clearer in their heads about why they bought it and stuck with the deal," he says.
"On the odd occasion where they were adamant, I just charged them a cancellation fee (allowed under law) and gave them the balance of their deposit back. Not worth the pain. If they had already picked the bike up, then I would happily trade it back in, or buy it back off the customer."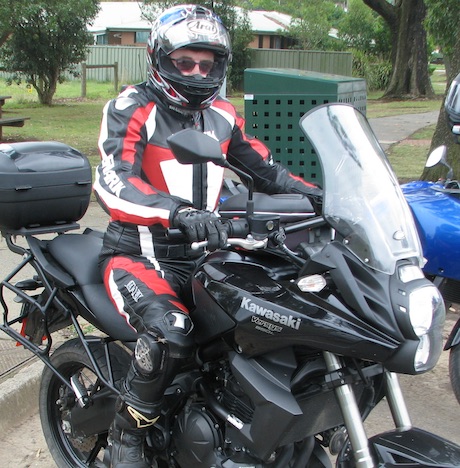 With the help of our psychologist and a couple of motorcycle industry experts we have put together the following tips:
CAUSES AND CURES OF BUYER'S REMORSE
CAUSE 1: The main cause of buyer's remorse is that you made the wrong choice. It might be the wrong brand, the wrong type or even the wrong colour. Or maybe the buyer just became caught up in the brand hype or some other irrational and emotional factor.
CURE 1: Don't make the wrong decision in the first place. Do plenty of research first. Think about how you will use the bike and how long you will keep it. Think about practicalities, even though it is a highly emotive purchase. Also, avoid brands and models that look like they are going out of production or out of business. It's best to spend some time thinking it over.
CAUSE 2: When you are buying a bike, you think of all the reasons to justify why you should buy the bike. But once you've made the purchase, your mind needs to balance your decision and so you think of all the counter arguments of why you shouldn't.
CURE 2: Before you make your purchase, make a list of all the fors and againsts and weigh up your decision before you make the purchase, so you can make an informed decision.
CAUSE 3: Unforeseen problems with the bike. Maybe you didn't notice on the test ride, but on your way home you notice the annoying buffeting, how hot the engine feels, the uncomfortable reach to the bars or the seat that felt soft while sitting on it in the showroom but after a short ride you sink down on to the metal supports.
CURE 3: Insist on a decent test ride. If you can't get a test ride, walk away. If you can't get a decent test ride, ask a friend with the same or similar bike if you can have a ride. Sometimes a certain type of bike might appeal visually, but it is uncomfortable or just doesn't turn you on when you ride it.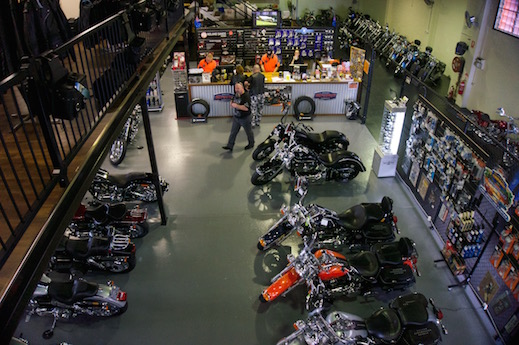 CAUSE 4: You may be feeling guilty for having just spent the equivalent of a family overseas holiday on something that only satisfies you.
CURE 4: Have your budget set and approved by your significant other and make sure your finances are in order before you go shopping. This will prevent you from overspending or feeling guilty. You can also strike a better deal if you have the cash ready.
CAUSE 5: You may feel you were talked into the deal by the motorcycle salesman. You feel as though you have been tricked and have wasted money.
CURE 5: If the salesman says the deal is only available today, then just walk away. If it's a genuine deal in your best interests, then it will definitely be there tomorrow or the day after. Do not fall for any sales pressures and you won't feel you have been suckered in.
CAUSE 6: Peer pressure can cause some people to think they made a poor choice. Often, riders buy on friends' advice and they usually select the same sort of bikes as their friends so they fit in. But if you buy something different, be prepared for ridicule and possibly buyer's remorse.
CURE 6: If your friends ridicule you for your choice of bike … get a new bunch of friends. There are plenty of owner clubs and rider associations around, so go and join the appropriate like-minded group. Or strike out on your own. After all, being a motorcyclist is about individuality and making personal choices, not about conforming to the masses.
Sharon says if you follow all the guidelines in this article, you will make the right decision.
"You are worth it. You do deserve to be happy. Enjoy your new purchase," she says.