Damon Motors continues to rack up sales for their HyperSport / HyperFighter – and with a new partnership opening the electric bike brand to Indonesian markets, that new milestone as good as got, folks. 
"My journey with Damon started in Indonesia, so this partnership with Indika Energy brings me full circle, opening the door to one day transforming the industry at a global level," states Damon Co-Founder and CEO Jay Giraud candidly. 
"Indonesia has set a goal to reach net-zero emissions by 2060. Damon is equally committed with Indika Energy to achieve this goal together."
So how will this partnership work?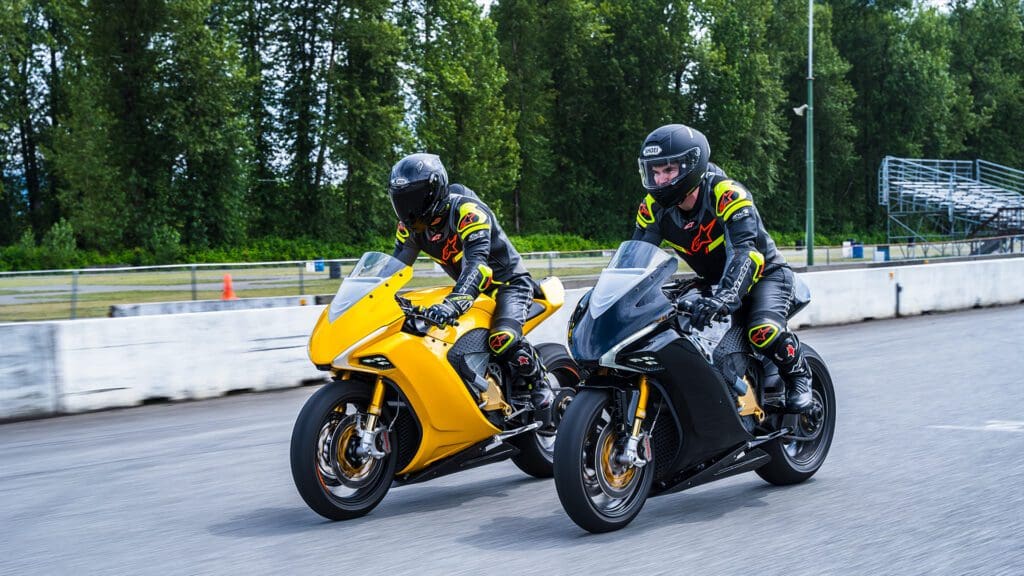 According to Damon's press release, Indika Energy has chucked over an "undisclosed investment in Damon" that will help further bolster the brand's yellow troops to the asphalt of the coming seasons; in return, Indika will be the distributor for Damon's line of motorcycles in the Indonesian market. 
Not too bad a deal – especially considering the fact that Indonesia is about to get a global motorcycle platform with a cleaner, safer and more efficient experience than the competition.
What do you think? Will this new partnership help expedite Damon bikes into their eager owners' hands?
Let us know in the comments below – we'll be sure to update you on anything else that comes down the pipeline. At this point, we've had the pleasure of chatting with both CEO Jay Giraud and Damon's VP of Worldwide Marketing, Amber Spencer – so we're anticipating updates as the season progresses. 
Be sure to hit that button at the top of the page for ad-free reading, and as ever – stay safe on the twisties. 
*Media sourced from Damon*