DAB Motors lets you completely customise your new bike from enduro to motard to scrambler even before taking delivery, with the promise it's street legal.
Meet the LM-S developed by engineer Simon Dabadie who established his company in the Basque region in 2017.
Henry Ford once said of his Model T Ford: "Any customer can have a car painted any colour that he wants so long as it is black.".
Those days are now gone with this new motorcycle.
Customers can change everything except the steel double-cradle frame, eight-litre tank and Husqvarna 500cc DOHC single-cylinder engine.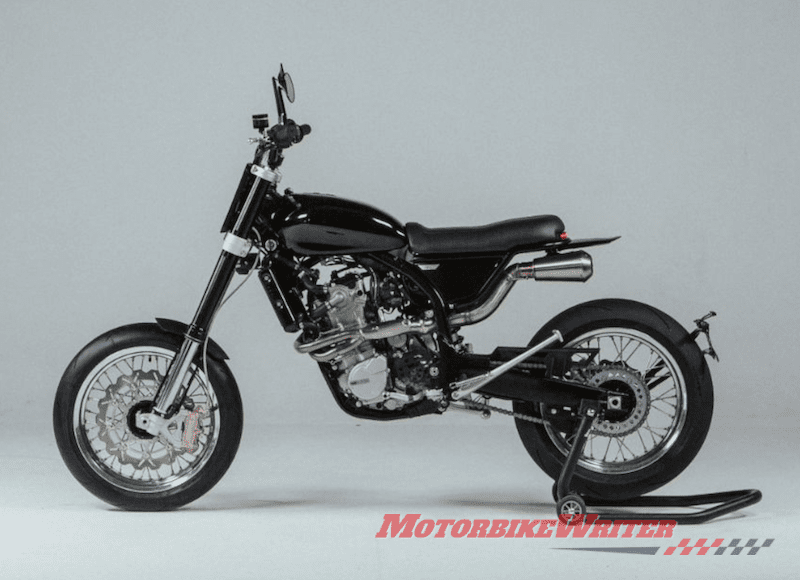 Strangely the exhaust — one of the most popular parts to customise — can't be changed as it has to meet European emissions regulations.
That means customers can select handlebars, suspension (Kayaba or Ohlins), subframe, seat, wheels, tyres and even the braking system.
You can also select the colour scheme which can vary between subframe, bodywork, tank, rims, spokes, etc.
DAB says each customised motorcycle will look different yet they will all roll out of their factory homologated for legal European  road use, so the coppers can't harass you.
Although we notice there is no headlight! Seems to be a glaring omission.
DAB hand at customising
Maserati and Bentley allow similar personalisation which can lead to some interesting results that show that wealth doesn't necessarily mean good taste.
For example, the Queen has her seats covered in her family tartan weave while one Italian family chose different coloured leather seats for each seat in their Quattroporte. Yuk!
DAB makes things easy for their customers with a configurator on their website so you can select items and see how they look on the finished motorcycle.
Here's one we prepared earlier.
And here's another.
Pricing
The DAB LM-S is quite expensive starting at around $A27,250.
The configurator will tally up how much your bike will cost as you make your selections.
Customers will have to wait about three months from order before taking delivery.