If you have a cool $US250,000 (about $287,000) lying around and fancy something exclusive on two wheels, try the Bienville Legacy.
Only three of this wild custom bike will be built and the owners will be required to exhibit the bikes around America, as "ambassadors of fine mechanical craftsmanship and elite design".
It is designed by J. T. Nesbitt who designed the equally confronting Confederate Wraith.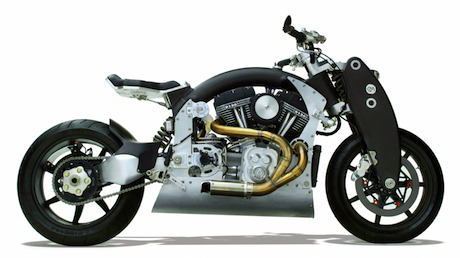 The Bienville Legacy is powered by a transverse 1650cc Motus MV4 engine with 185 horsepower (138kW). However, it is blown with a Rotrex centrifugal supercharger taking peak power to more than 300hp (223kW).
The most innovative component is the polymer leaf spring suspension which connects the front girder forks with the rear swingarm.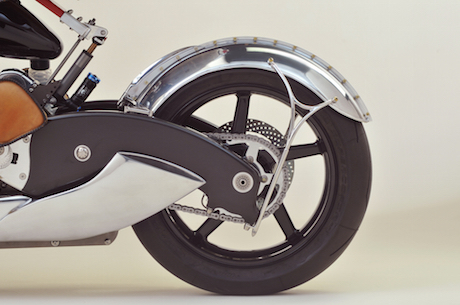 The suspension is completely adjustable as is the fork trail, ride height, headlight angle and seat height. That leather seat is supported by six titanium blades that mirror the leaf spring frame.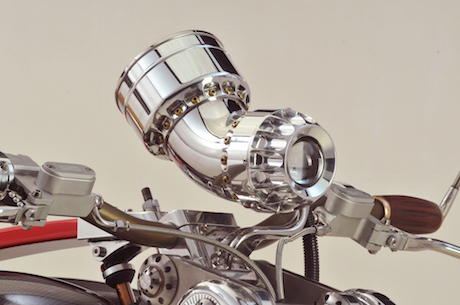 The bike has been built thanks to wealthy entrepreneur Jim Jacoby who founded the American Design and Master Craft Initiative (ADMCi) to foster design and craftsmanship. To showcase the company, he commissioned Nebitt to build three bikes.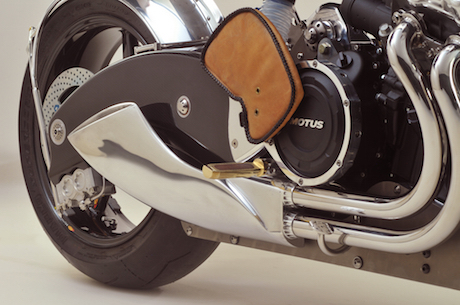 ADMCi plans to set three land speed records at Bonneville, then "sell" the bikes to serious collectors.