What happens when you chuck an S&S Cycle V-twin into a café racer?
For reference, S&S are the guys that manufacture Harley's biggest heart (the 2,340cc one), so when we heard Andrew Marsden had made a bike twelve years ago – and then spent the next decade testing the thing – we knew Andy had a special speed beast on his hands.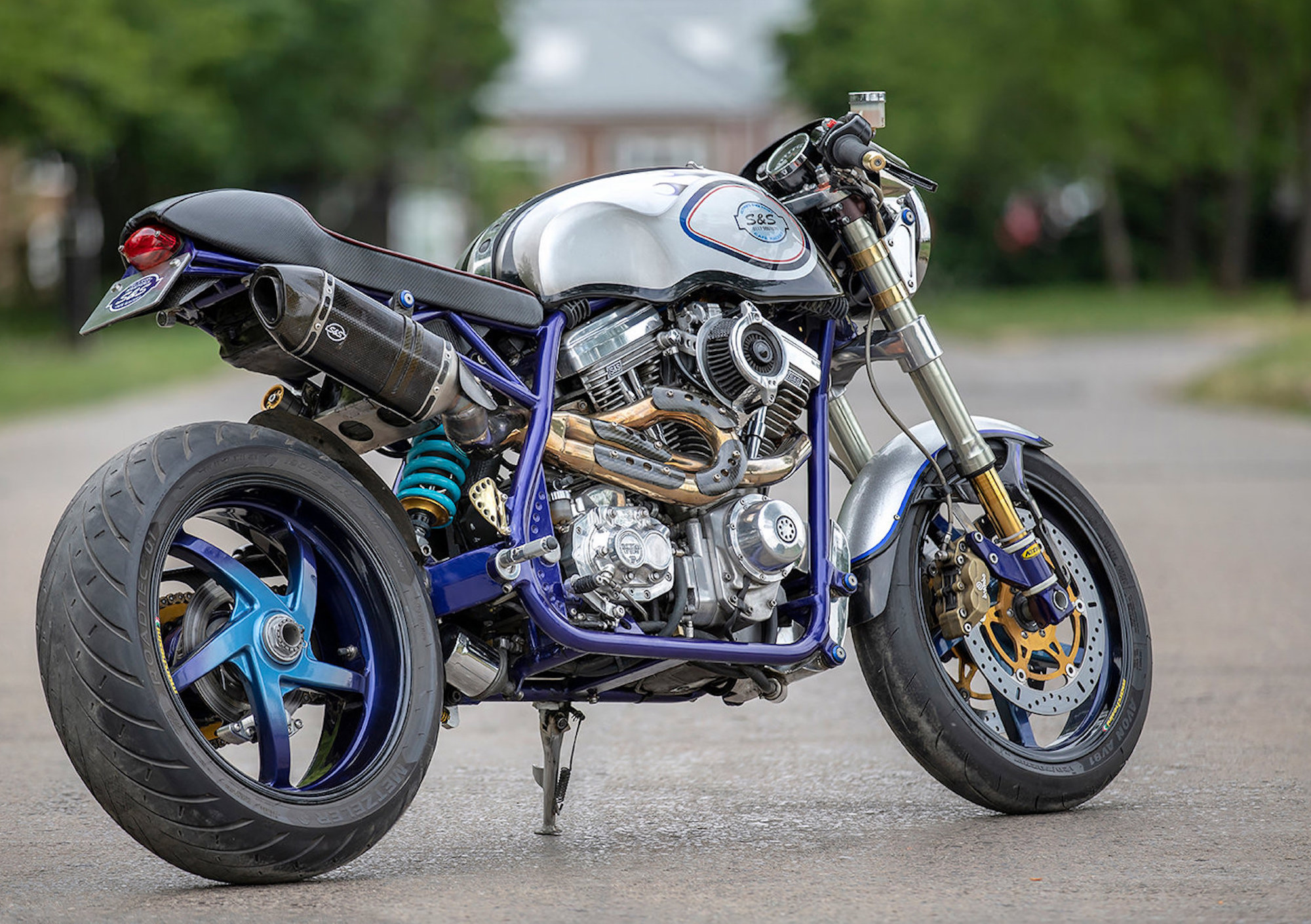 "I started thinking about building this bike in 2008 after I finished 17 years of racing on short circuits and the Isle of Man," recounts Andy in coverage from BikeEXIF.
"I wanted to build a big capacity V-twin in a chassis with nimble handling, but with the look of an older Manx Norton race bike."
The question, then, is this: How does one make a nimble, powerful V-twin café racer?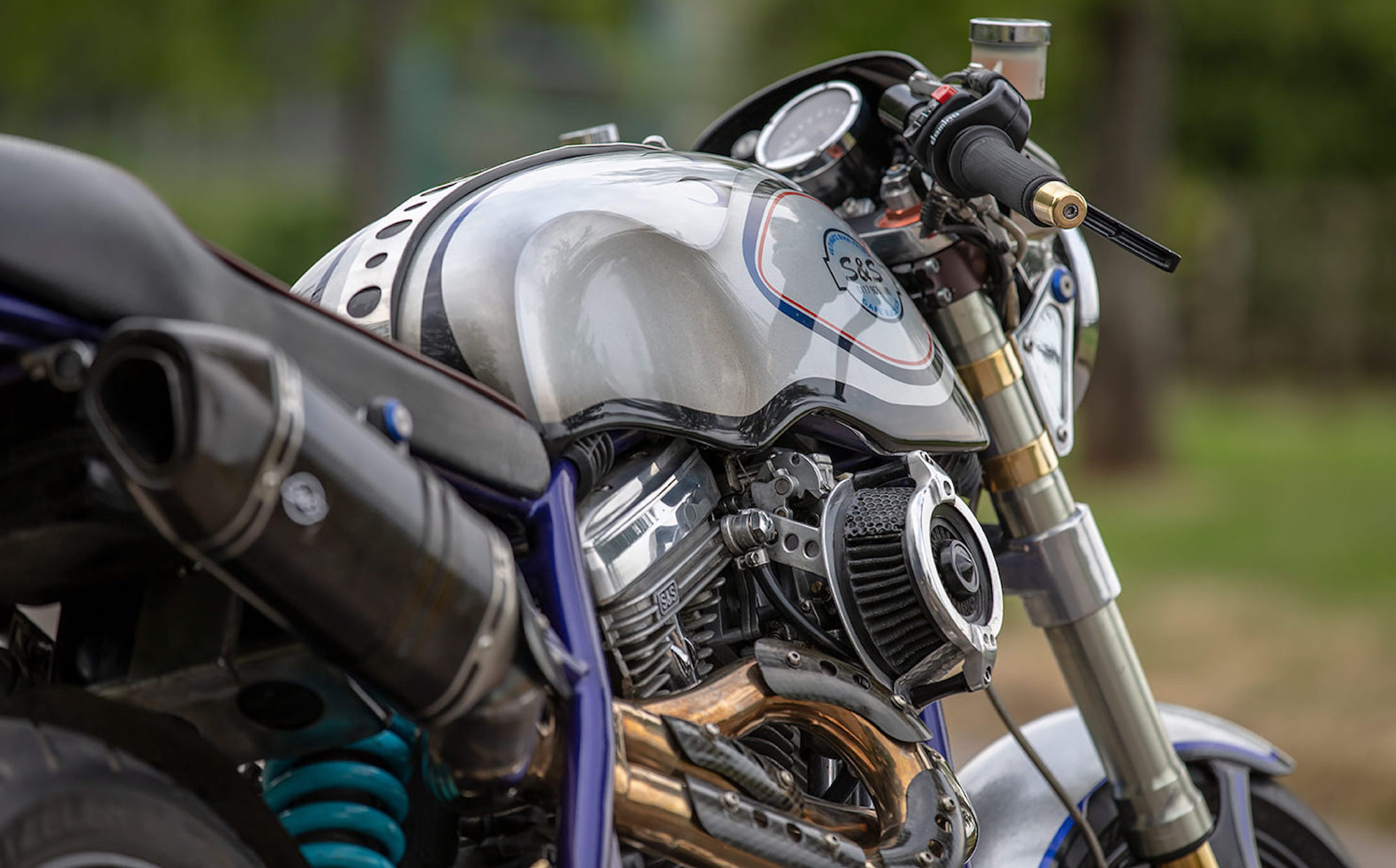 Part of the equation lies in the handcrafting of a quality chassis. Here, the bike's frame is based a bit off the Manx Norton's featherbed unit, with rake and angle set to that of a Ducati 916 – all tasks Andy apparently taught himself as he went along. 
Other perks included the two-into-one system with a carbon muffler, a front-mounted oil tank, a Baker gearbox, and Belt Drives clutch / primary drive components.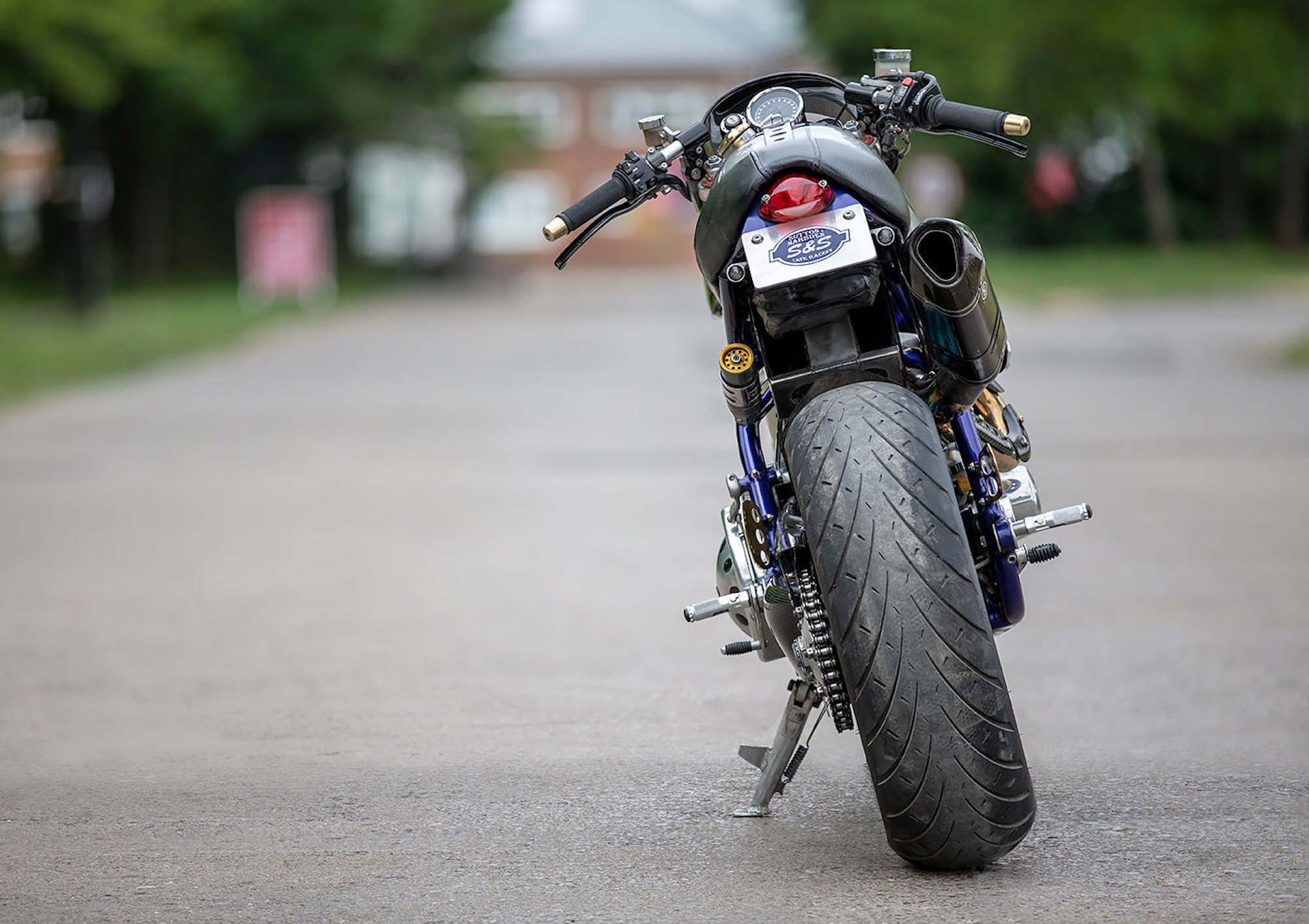 Ducati 916 forks show off upgraded K-Tech internals, while a one-off Nitron shock dresses the rear. For rolling duty, the duo chose Marchesinis magnesium wheels, with a 916 single-sided swingarm and repurposed Ducati front fender lending extra racing lineage. 
Of course, no bike build would be complete without a techy aficionado playing Deus Ex Machina; here, that role is reserved for Pete Sutton, Andy's bud and an engineering/fabrication specialist who handled the steel fabrication.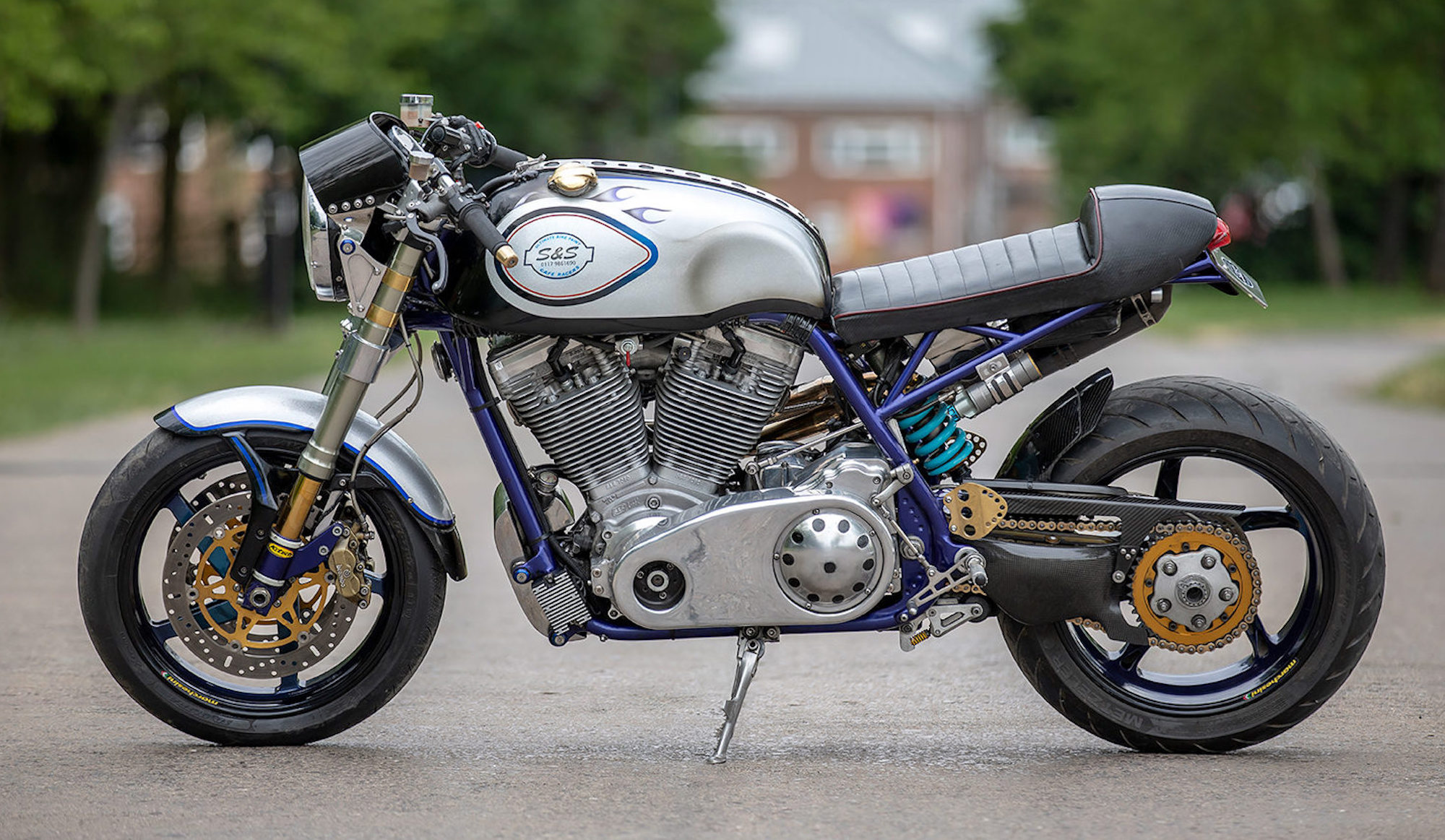 The final result wowed; Andy recalls how he and Pete took the bike to the Isle of Man:
"On one of these [regular visitors to the Manx GP on the Isle of Man], we took the newly finished S&S Cycle café racer, and every time we pulled up, the bike was immediately surrounded by a crowd of admiring people."
"I was often asked if I wanted to sell it, which of course I didn't. This then turned into the question, 'Are you building any more?'"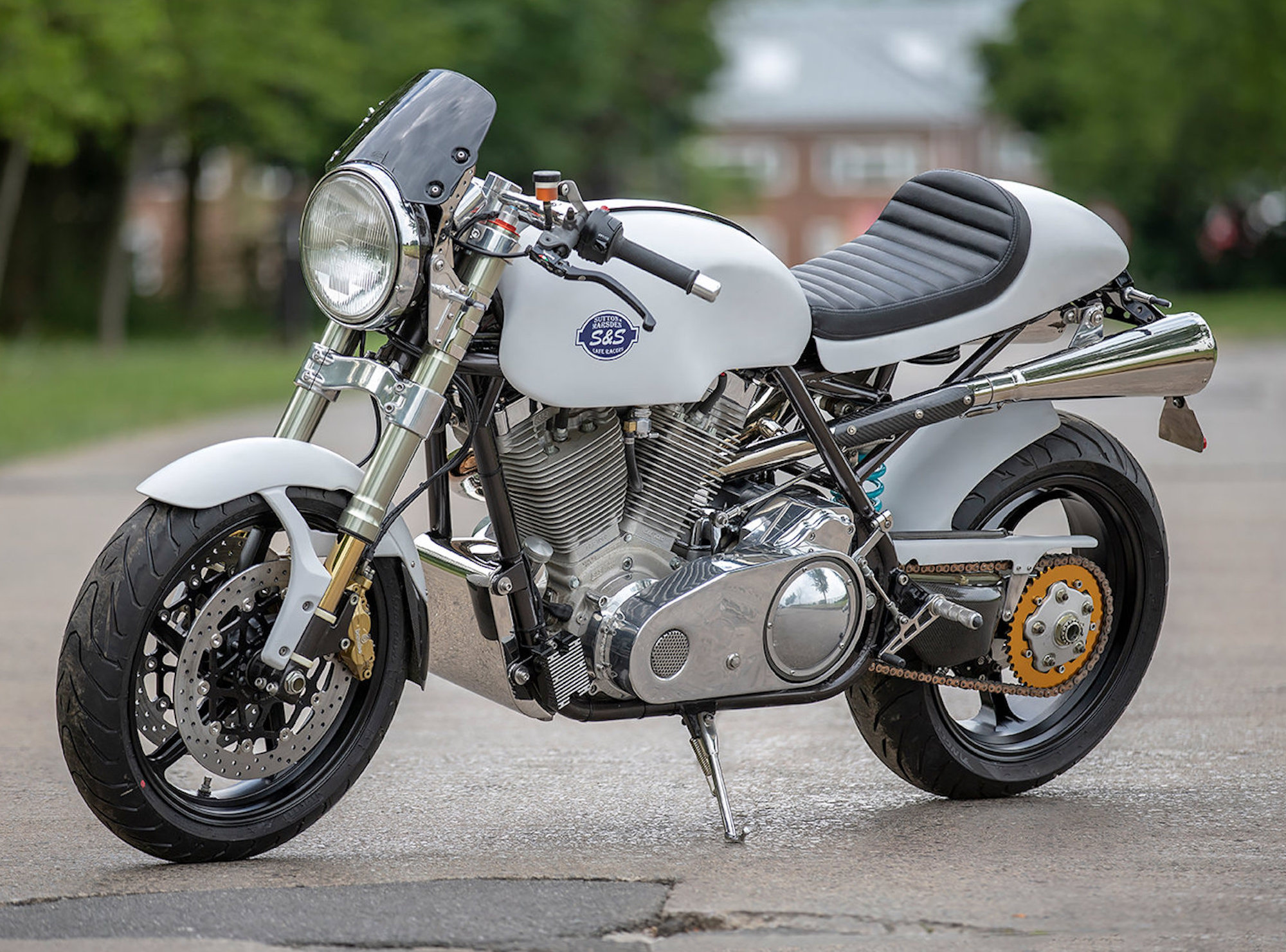 "Such was the interest that we decided to do just that; Pete and I set up a business solely for this project. The new company is known as Sutton & Marsden Café Racers, and we are planning to build a very limited run to customers' specs."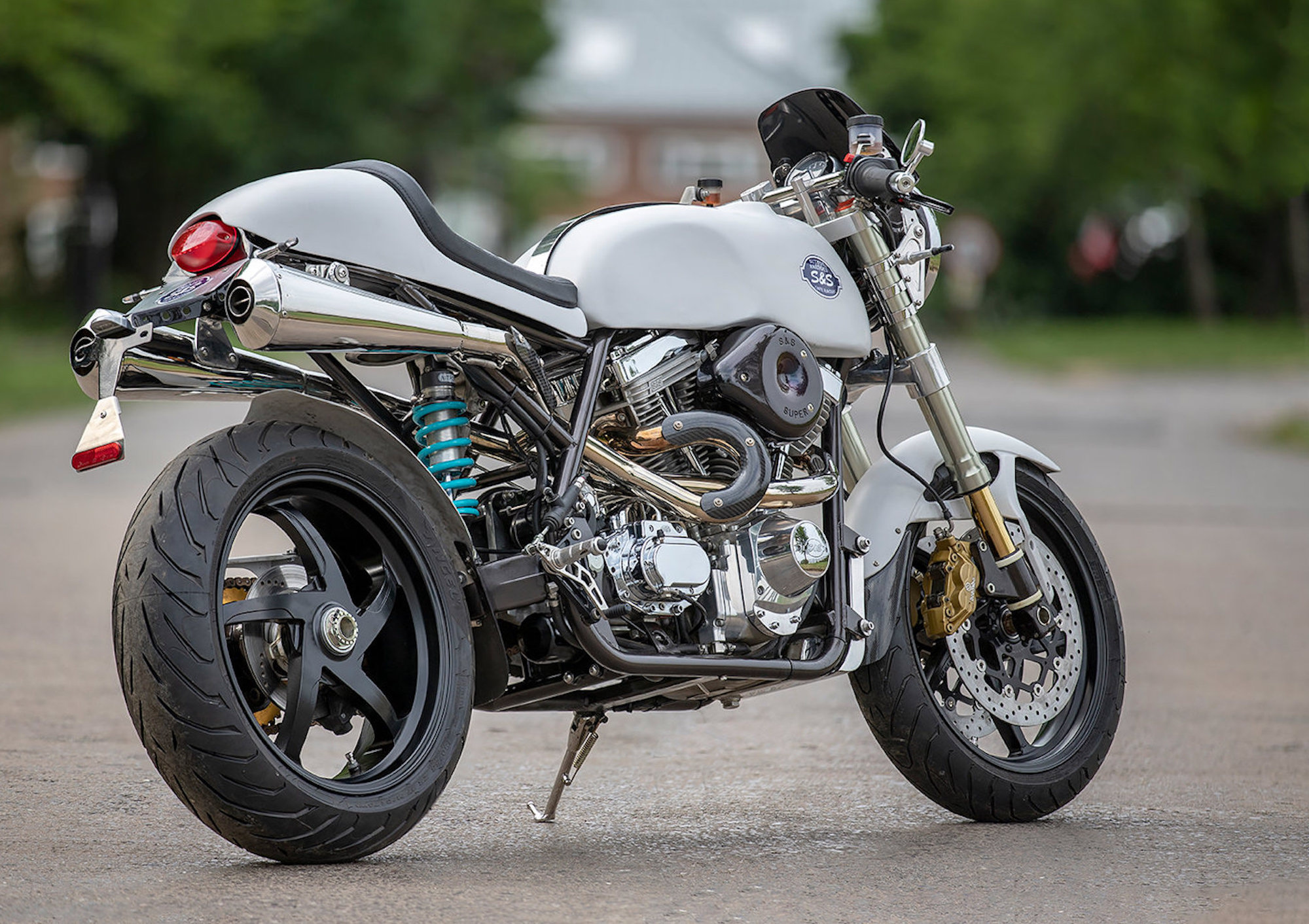 The second machine – meant to be a functional model of the 'limited run' mentioned above – is slightly different than the OG bike but carries very similar componentry, including the "Koso clocks, Yamaha headlights, and small windshields to keep the bugs at bay."
Add names Acccossato, Renthal, and Brembo to the rest of the parts list, and Sutton & Marsden Café Racers are now on their way to making top-tier custom bikes for the discerning public. 
Awesome job, guys. 
*Media sourced from
BikeEXIF
*