Remember that mini-chonk bike from the world's first all-electric outdoor-vehicle manufacturer? The one with knobbly tires fatter than my waistline after an all-you-can-eat-sushi jaunt? 
Well, Droog Motors – an online-only moto store – has collaborated on a new custom build with Volcon, showing off the gritty potential of a Brat brainchild. Brat, by the way, is the name of the model, though we don't doubt that one could get up to questionable levels of shenanigans atop this build.
Meet the sweet piece of pretty Droog and Volcon are calling the "Droog X Brat."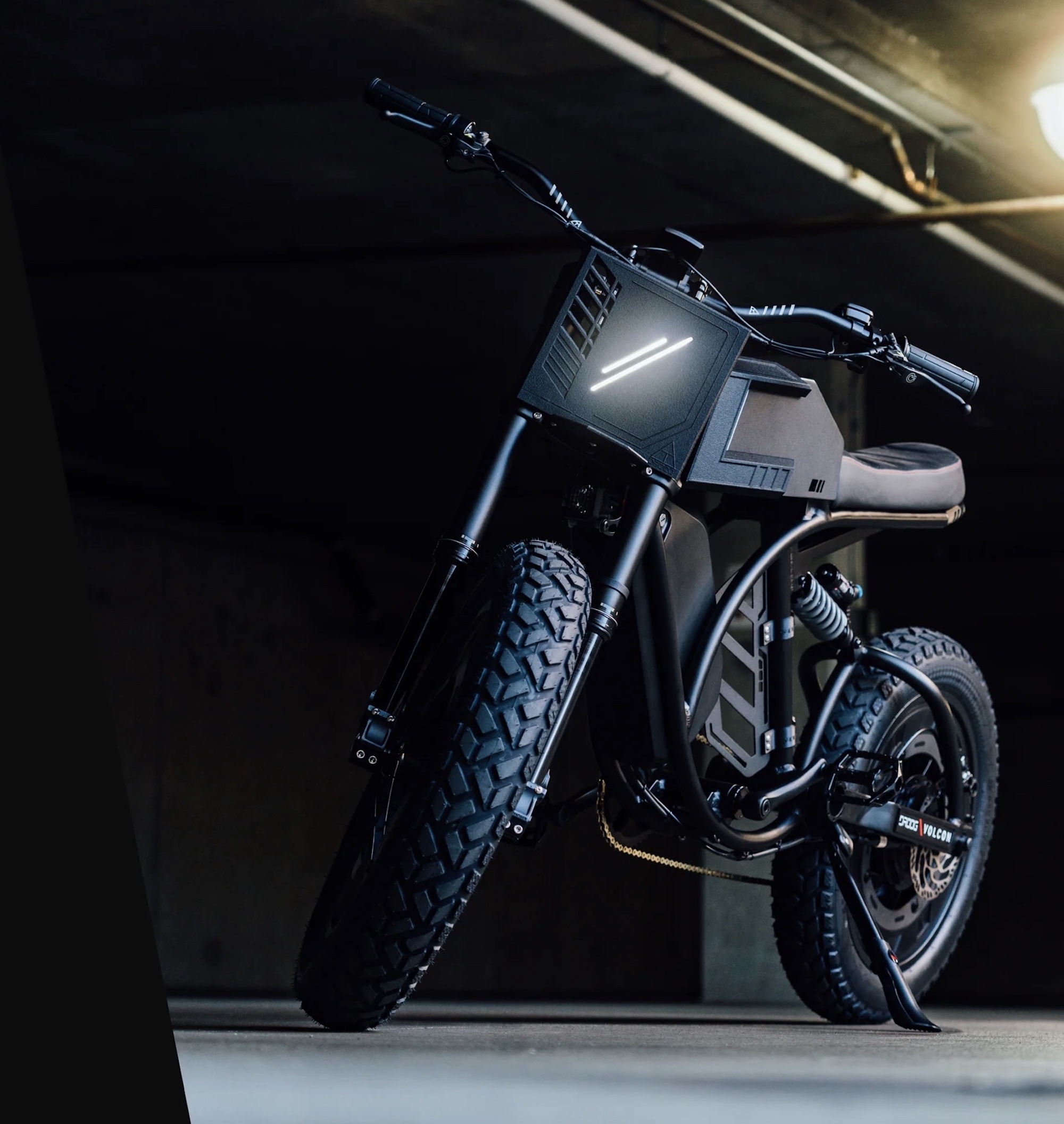 Droog's explanation of what they've just made?  "A class 2 e-bike that looks and feels like one of our motorcycles… a machine that can be ridden and enjoyed by almost everyone, no license or endorsement required."
Obviously, all parties are aiming for the sweet spot of accessibility that sports the best sales figures for electric bikes, so we will be curious to see how well this machine does in the streets proper, and if there will be potential for more models… in the meantime, let's take a look at what the project entailed.
Shall we?
This slideshow requires JavaScript.
For this particular build, Droog Moto tells us that the 750w hub motor and 48v 15.6ah battery remained untouched, though aluminum and lightweight carbon 3D printed materials were used to cut down on weight.
Of the four selectable ride modes, the "Off-Road" option allows riders to get up to 28+ mph; the modes that use more pedal assist (and lower speeds) extend battery life, too – a neat perk, to be sure. 
This slideshow requires JavaScript.
Diode Dynamics dresses this Brat with an "insanely bright pod headlight" while new suspension complements the choice to integrate oversized wave rotors, Magura MT7 calipers, and MT7e master cylinders; there's even a neat 1 1/8″ moto bar setup, an addition for which Droog is well known, as well as a swanky, hyperfighter- style suede seat.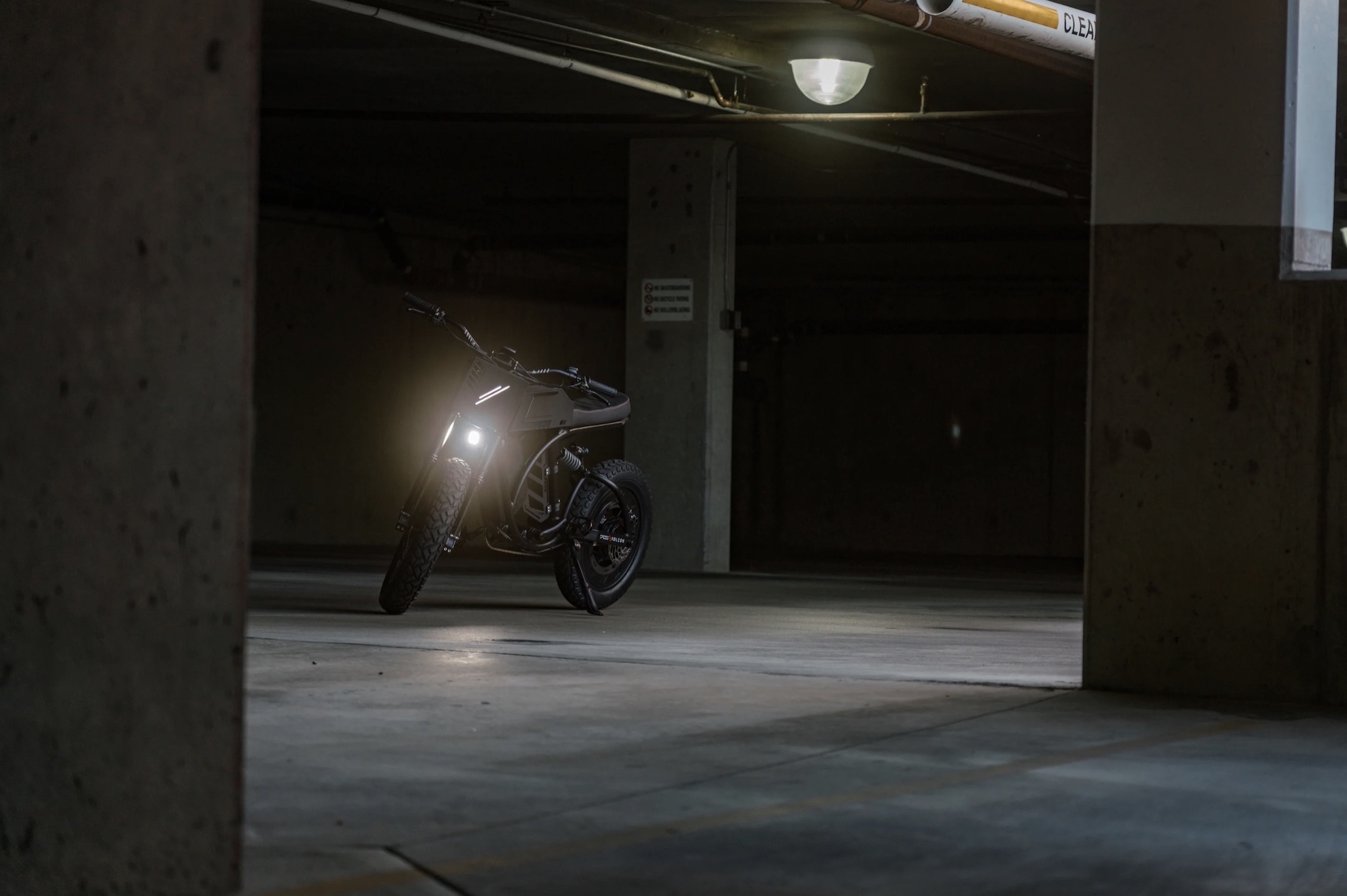 Volcon's Brat is currently available for an MSRP of $2,799 USD, with the Droog X Volcon Brat priced at $5,800.00 USD
(or $523.50/mo with SHOP Pay); as such, we can calculate Droog Moto's influence to have inflated the Brat's value by over $3,000 USD!
Unfortunately, the Droog X Volcon Brat won't be available if you're outside of the US's 48 contiguous states. More's the pity… (quoth the Canadian).
What do you think of The Droog X Volcon Brat?
*Media sourced from
Droog Moto
*