Vélez Málaga hits heavy with their hoon-happy trackers – and it's all thanks to their locally-grown, globally-revered shop, Lord Drake Kustoms.
Whether you're recalling the brand/shop's 2016's "BULTRACKER 75," (a modded Harley Davidson Sportster Scrambler), the BULTRACKER RING 13 or the more recent BULTRACKER 33 (via BikeBound), it's safe to say Lord Drake has been tinkering with the "BULTRACKER" moniker for a hot minute and a half – and it's still standing them proud in a new Harley build they've christened the "BULTRACKER 57."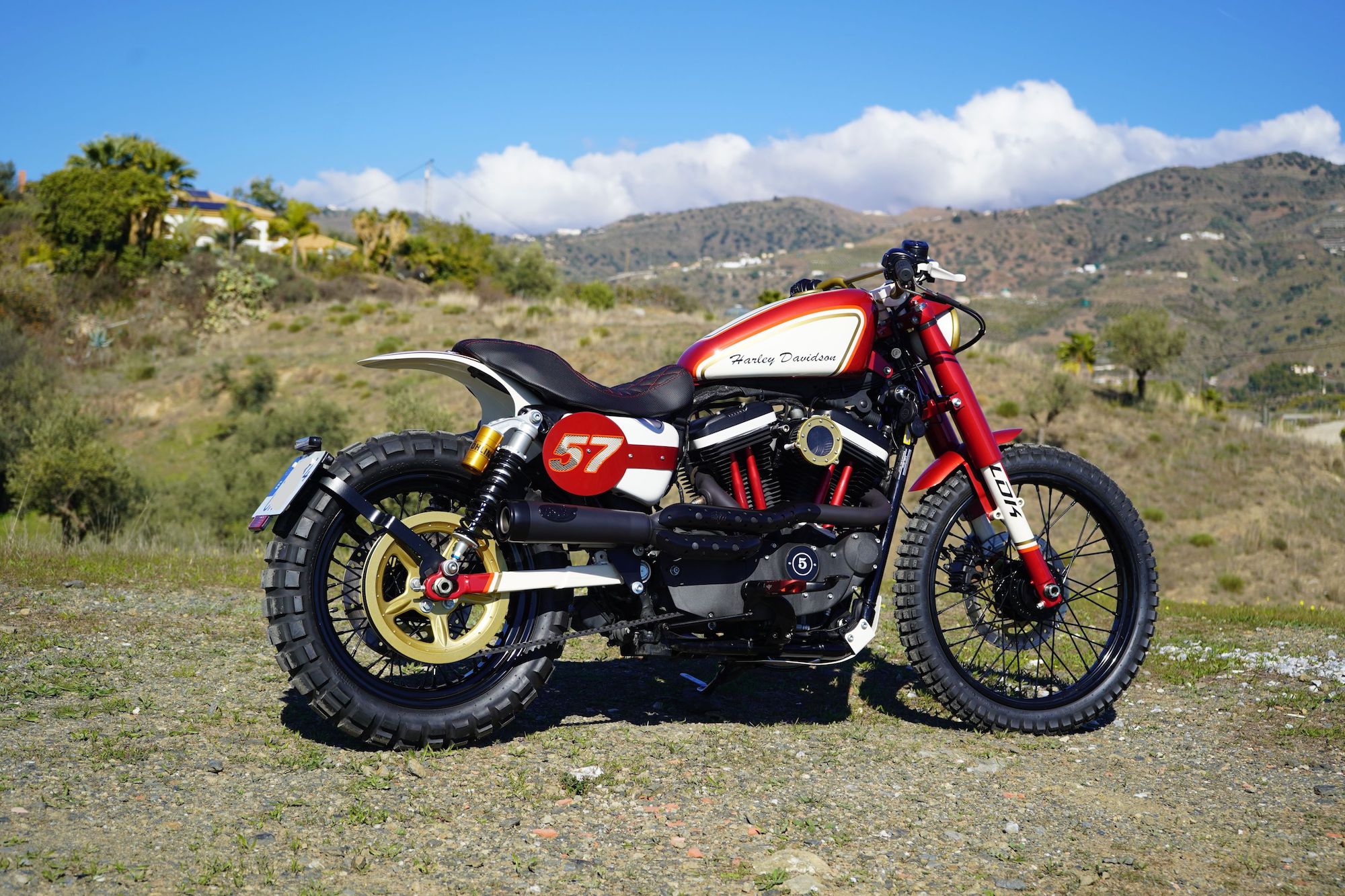 The donor bike for this project was none other than Harley's Sportster 1200, whose V-Twin contributes her ponypower to the cause. At the front of the bike sits 1" BMX handlebars, with a scrambler fender adding that extra pop.
Front forks have been tweaked by hand, joining the handmade sump cover, side number holder, and a neat saddle (a black perforated leatherette with red thread chosen for the latter perk).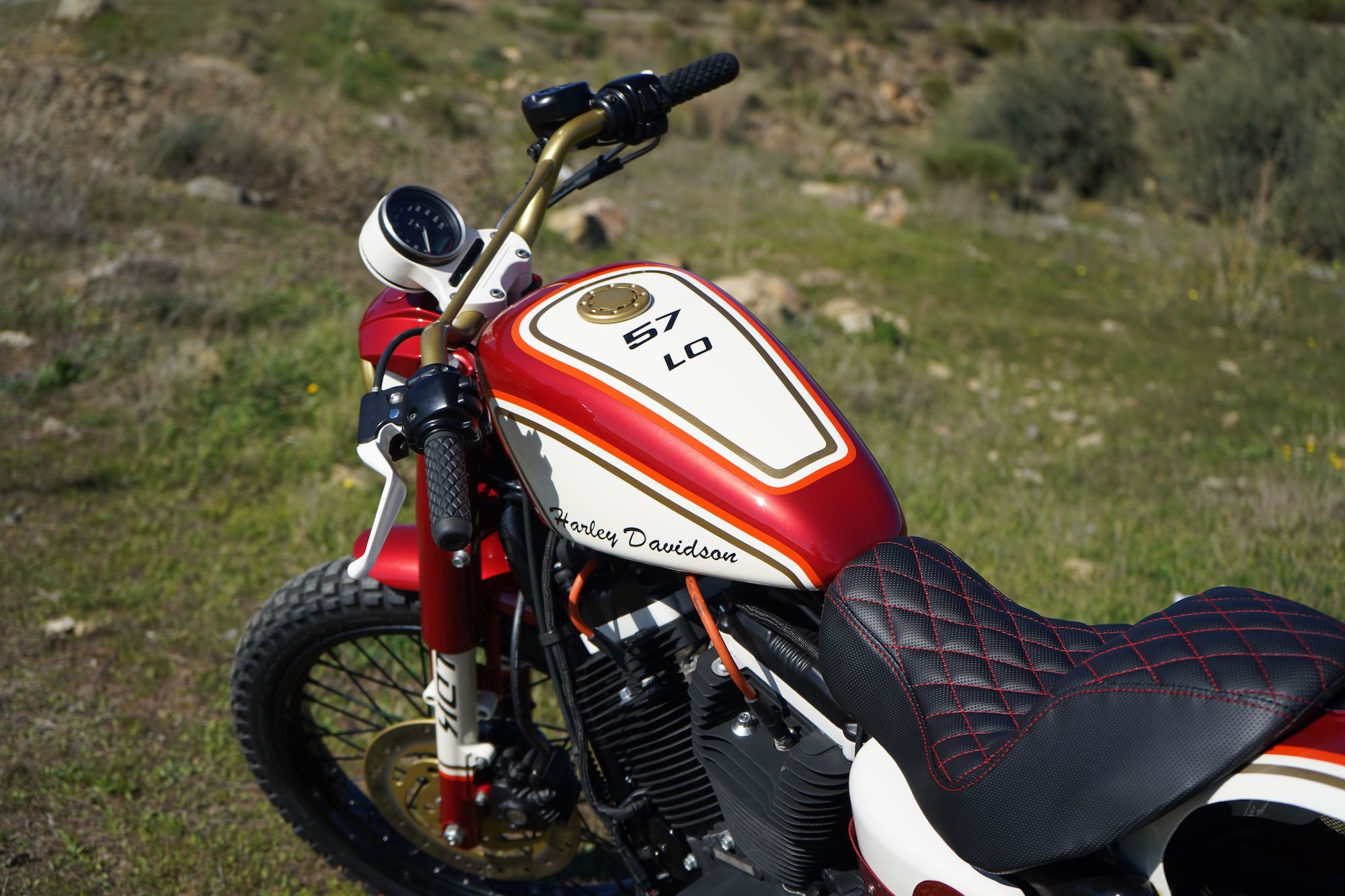 Floating duties are carried out by a pair of Öhlins shocks at the back, rolling the whole package out on 21" and 18" spoked rims and a wee bit of chunky rubber for the season's shenanigans.
Complete the build with a 2:1 RSD exhaust, custom Sportster air filter, BMX style foot pegs (the kind made for Harley), and LED turn signals, and you've not only got a functional bike with quality components – you've got a candy red piece of sexy with cream white and knobblies for days. 
Very nice.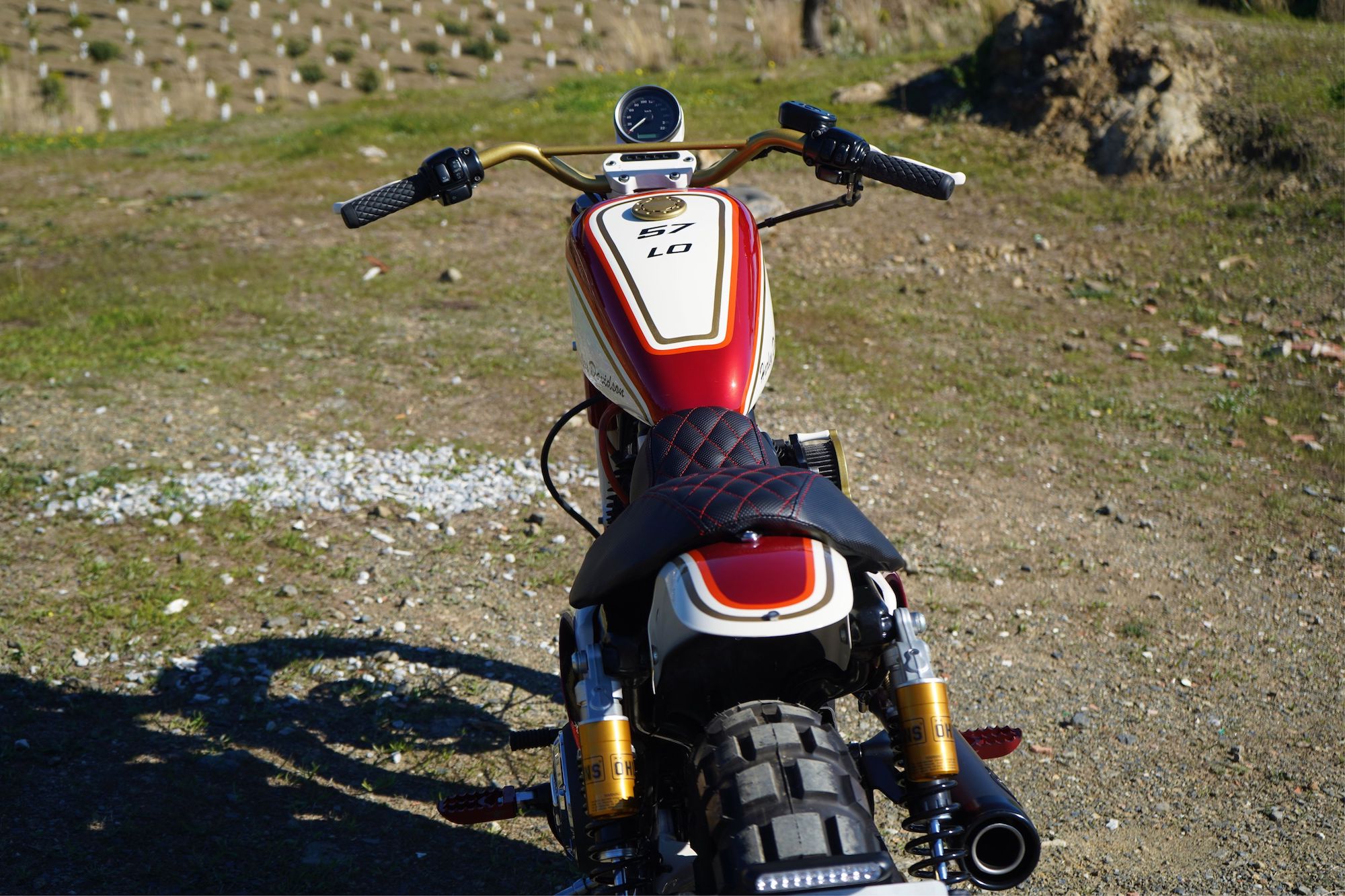 Is Lord Drake Kustoms' new "BULTRACKER 57" your cuppa?