What do you get when you pit custom bike shop Motocrew against a 1979 Yammie XS650?
A dark horse fit for James Bond's next action flick – and apparently, this bike shop had quite the tight brief from the bike's owner.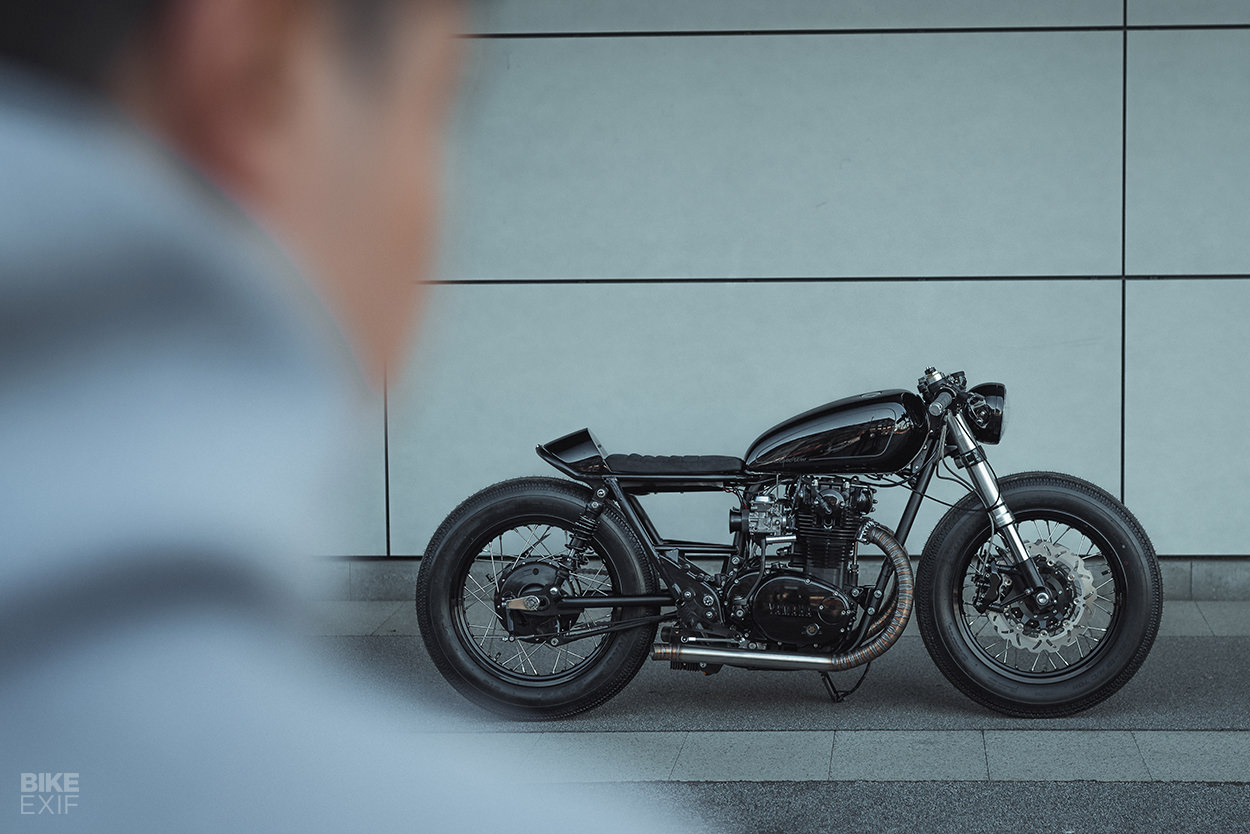 "The XS650 should be low, loud, and black all over," states Chris, a full-time firefighter and part-time bike builder, on the requirements for this project. 
"The bike was in nice condition, and in some ways, too good to take apart!…the decision was to build a classic cafe racer."
"After building more modern bikes, such as my BMW K100 and a Ducati 848, I was fired up to build a classic."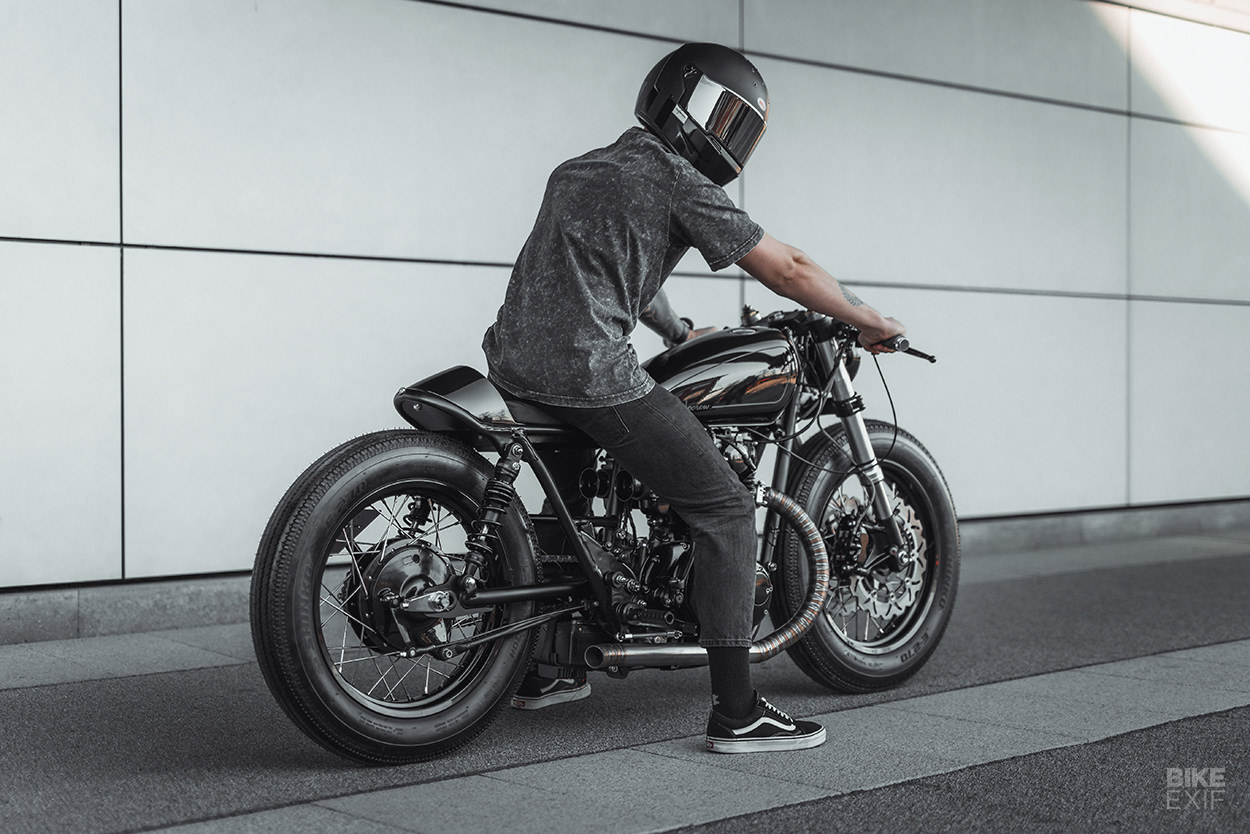 The project involved, among other things, Honda CBR1000RR forks (and calipers, complete with a frame conversion stem from Cognito Moto), mated to spoked wheels (yes, you heard right), with Chris's plan as thus: 
"The concept was to fit the biggest tires I could find – and fit legally."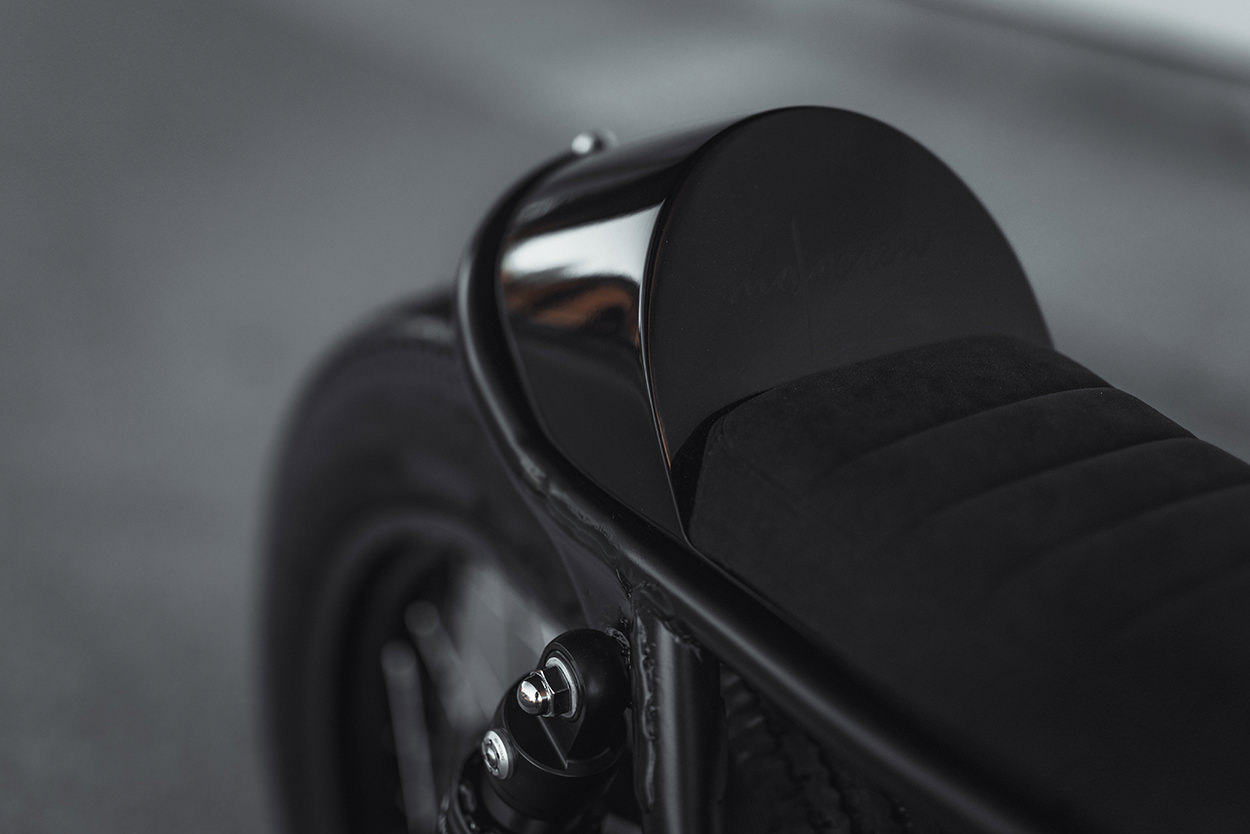 A very pretty certificate for the German TÜV later, and Motocrew had 3.0 x 18" rims with chunky Shinko E270 rubbers to complete the ensemble. 
Other features included keyless ignition, a new rear subframe, a CNC machined black anodized unit, Brembo brake pads and cylinder, and Touratech fork springs with Black-T shocks to complement the one-off exhaust system. 
"I sawed it into 42 pieces per side, and welded it up. Trust me, it's loud enough!"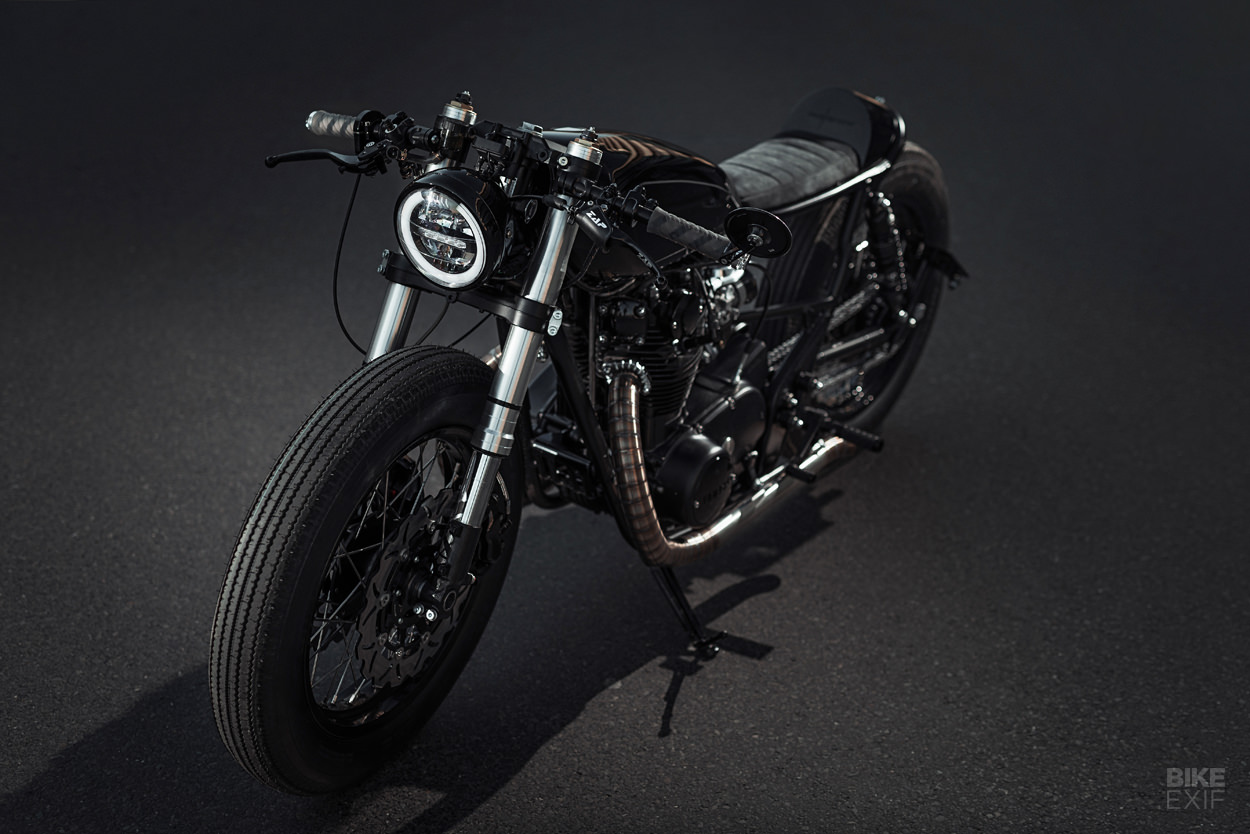 For more stories like this, be sure to subscribe to our newsletter, where we curate the best of the latest to your inbox twice a week. 
Drop a comment below letting us know what you think, and as always – stay safe on the twisties.
*media sourced from Bike Exif*