A bloke by the name of David Gonzalez has gone and tweaked a Buell bike in honor of his English bulldog, and we dig the front-heavy vibes.
According to Wesley Reyneke from BikeEXIF, Gonzalez's dog was named "Coco," the same title christened to a 1125CR that now sports a strappy shoulder chonk aesthetic as dynamic as it is aggressive.
"[Coco] was stubborn, aesthetically imposing, noble, played wildly, and made you smile as soon as you saw his face," Gonzalez recounts fondly in coverage from Wesley Reneke on BikeEXIF.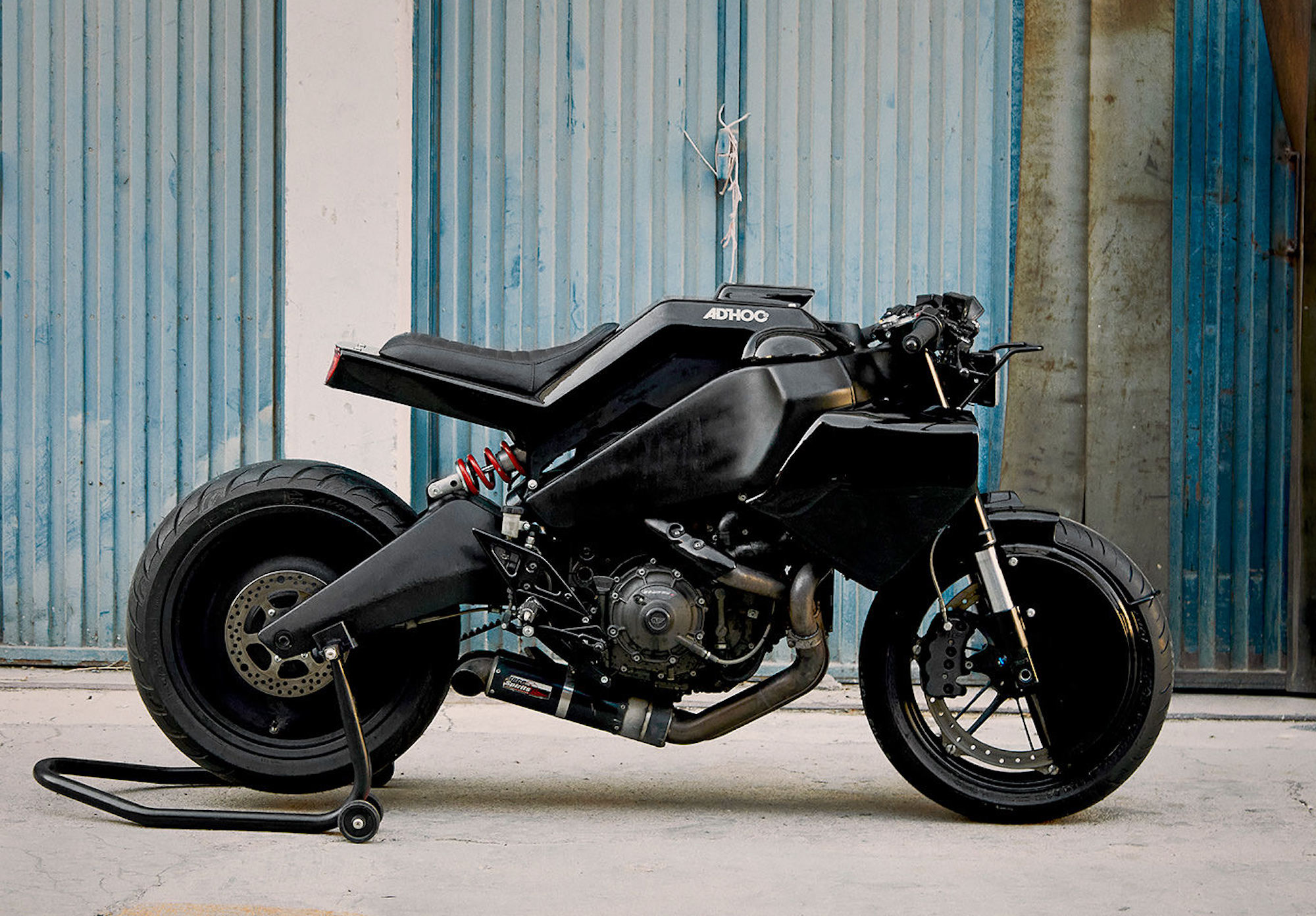 The core of this build is, of course, Buell's HeliconV-twin heart – a platform capable of 1125 cubic centimeters of punch(somewhere around ~130hp and ~73lb-ft of torque). 
All that juice is housed in Buell's iconic Fuel-in-Frame (FiF) design, which Gonzalez originally wanted to wrap in fiberglass but chose to go instead with a monocoque metal fairing. 
Two side bits beef out the bike's shoulders, while a scooped and pinned seat brings all eyeballs to the blocky rear and large-and-in-charge LED, smacking away the idea of a minimalist tail for a surprisingly attractive rectangular unit.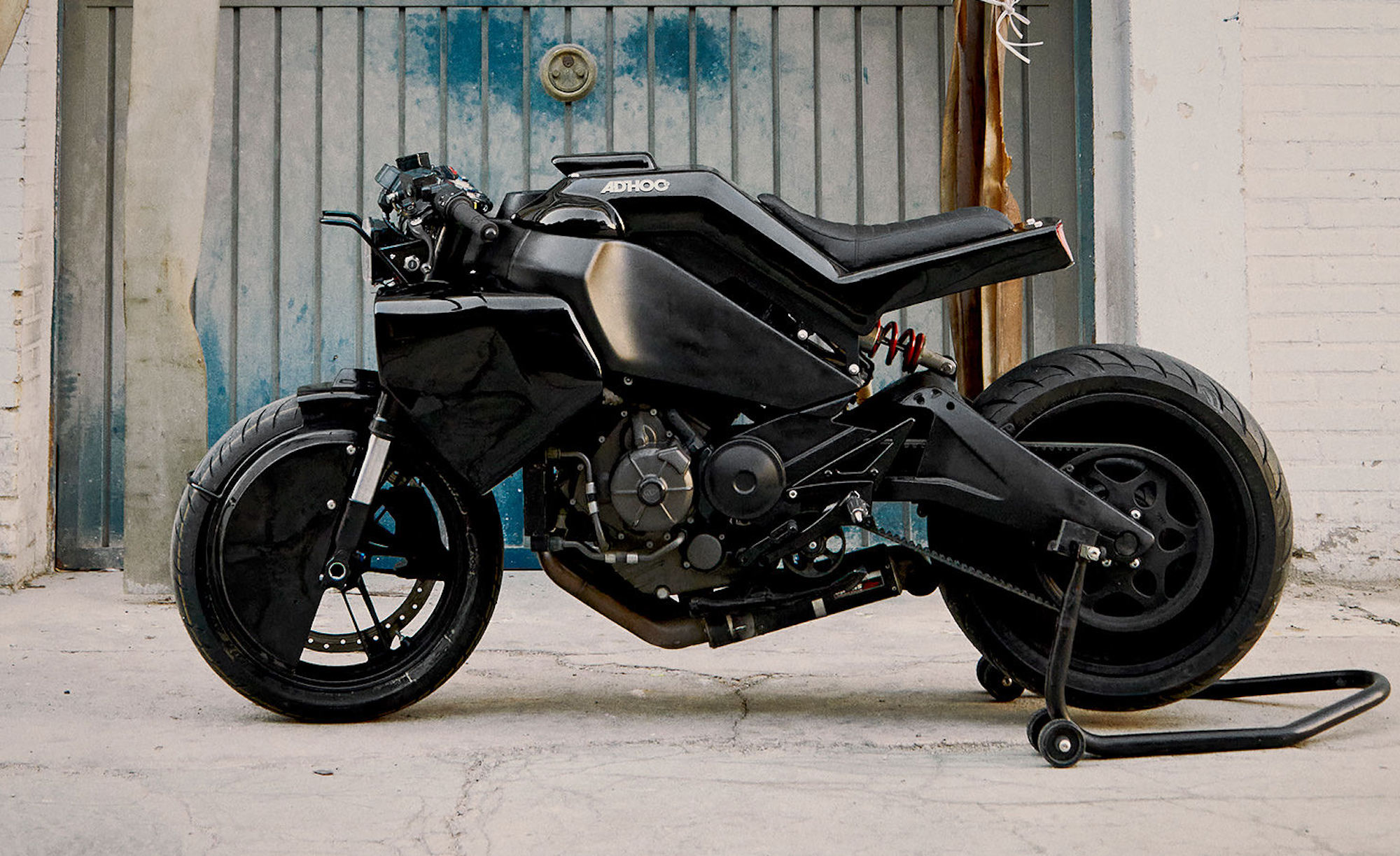 Of course, there are always electronic upgrades to a build this pretty; Gonzalez brought some more modern tech to this 1125CR, installing remote start…though the OG speedometer stays.
"…No aftermarket speedo will give us as much information as this one."

– David Gonzalez, AD HOC cafe Racers (BikeEXIF)
Gonzalez also kept the 1125CR's perimeter braking system, drawing attention to the unique design with a half-hub rim (the 18" Harley-Davidson V-Rod wheels help, too).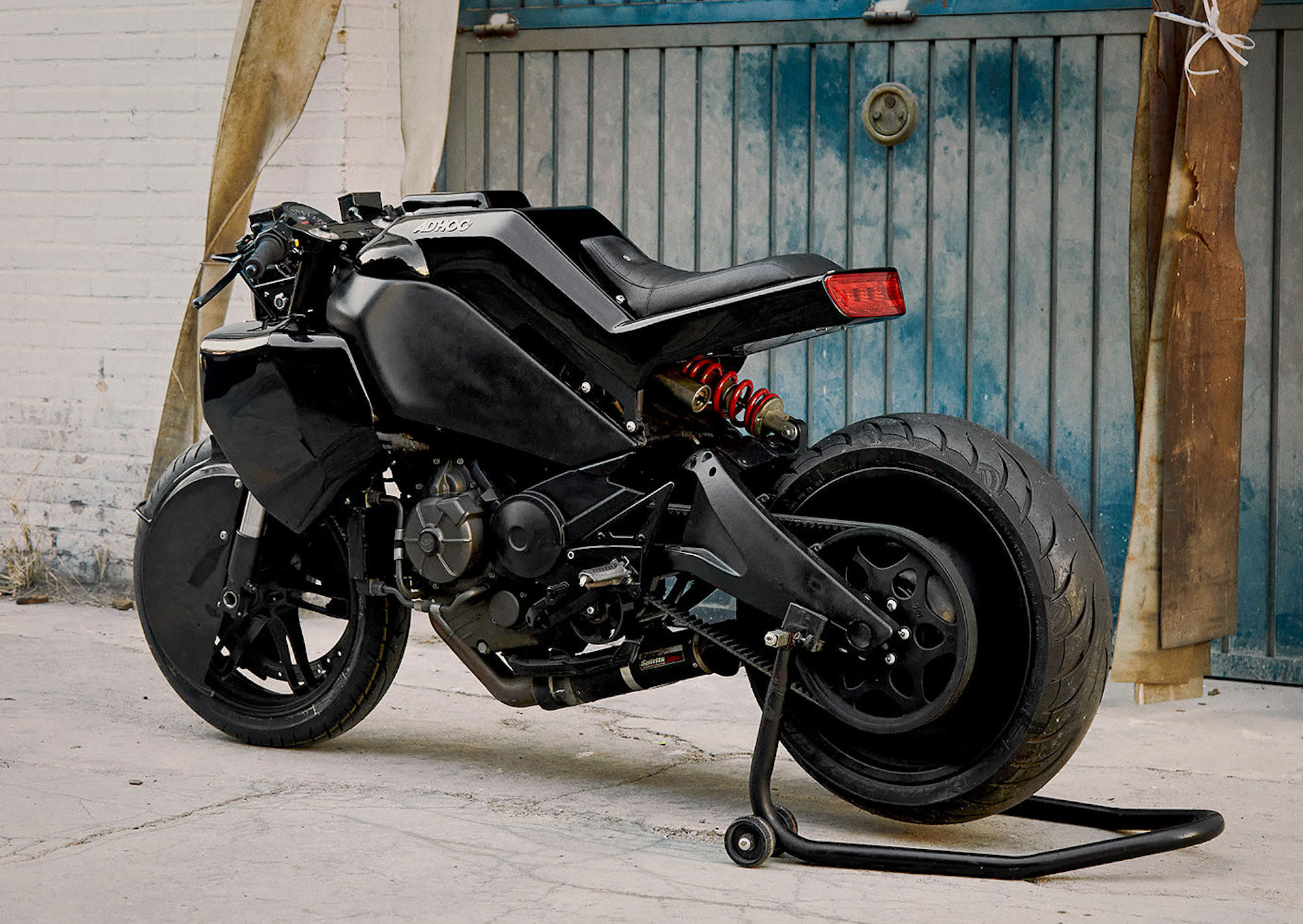 Add Avon Cobra rubber, a bespoke Gears Racing shock, a Race Spirits pipe, and a wicked powder coating, and "Coco" becomes a tad more down-and-dangerous than her canine counterpart. 
What do you think of AD HOC's 1125CR "Coco?"
*Media sourced from
BikeEXIF
*