Someone just made a race-ready motorcycle out of a Royal Enfield Continental GT 650, and I can't get enough. 
I mean, look at the thing.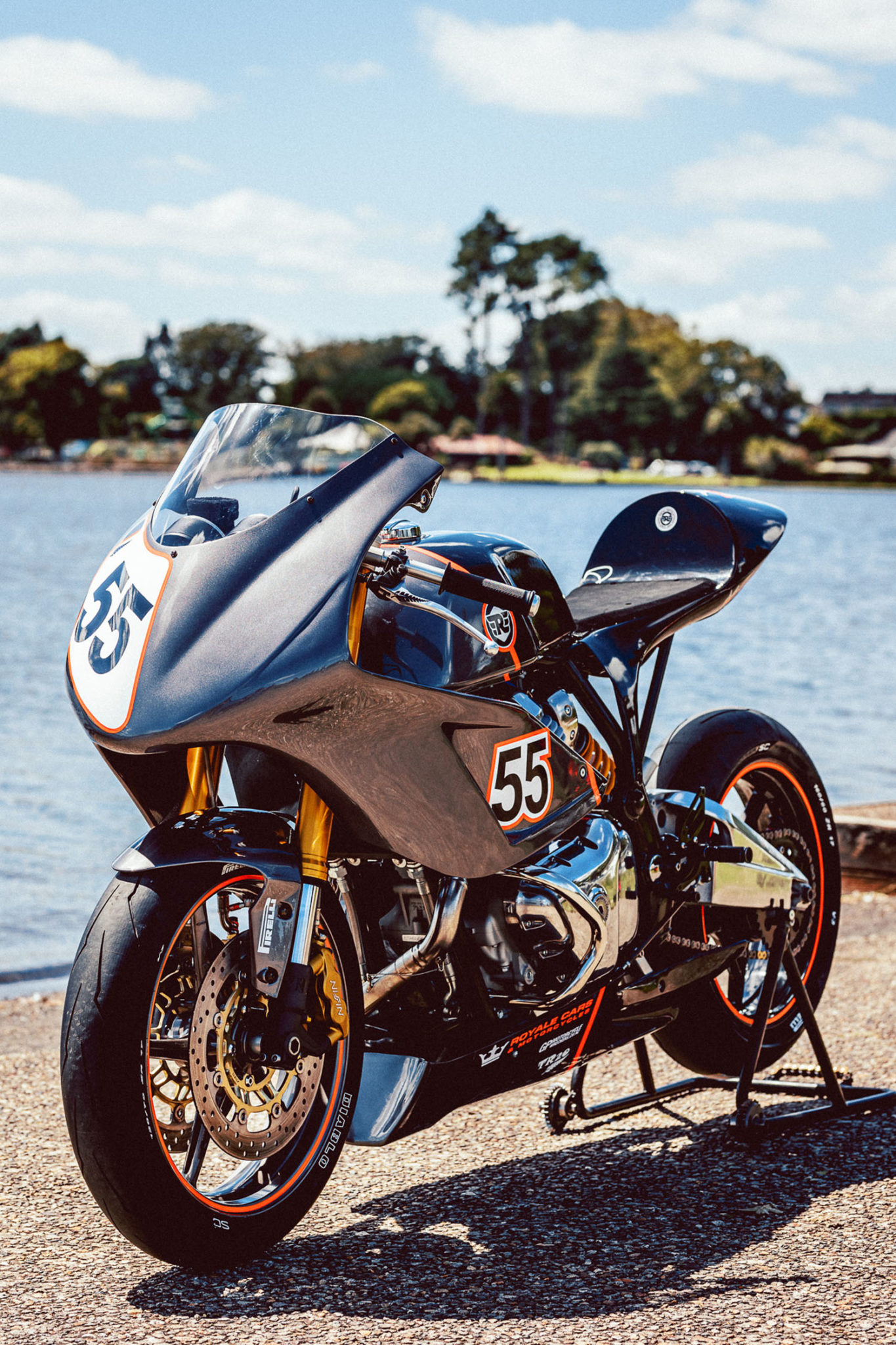 When Royale Motorcycles  – based out of Hamilton, New Zealand – decided to enter a new build in the the Busted Knuckles Build Off competition (organized by Royal Enfield Australia & New Zealand), the team knew that they wanted something that stood out. 
That can be a hard thing to do if you stay classy, given that Royal Enfield's aesthetic is rather timeless, with the majority of their units giving off cool, retro vibes that harken back to a simpler time. 
But what if the focus went in the opposite direction, toward our present-day racetrack scene?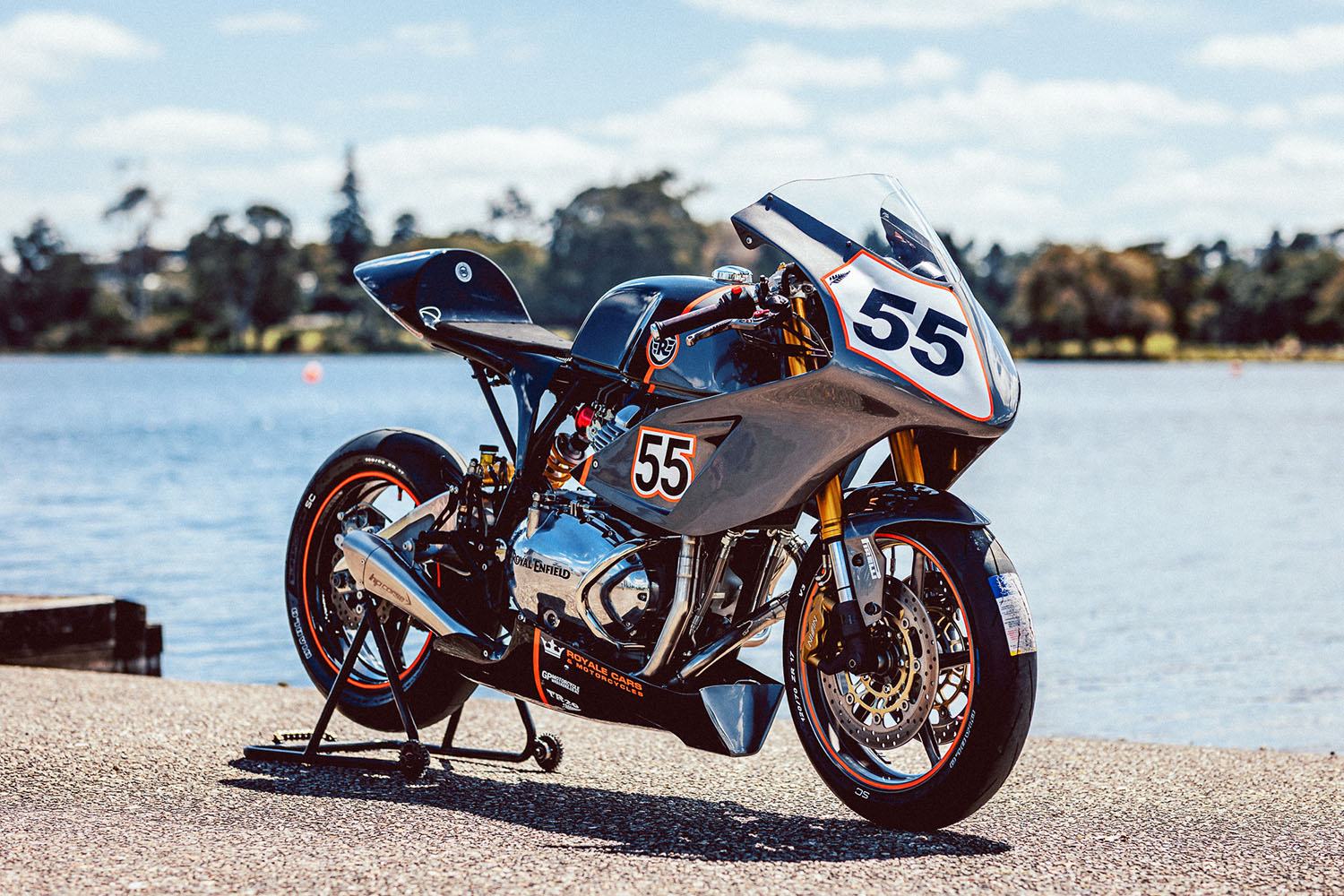 That 'what if' has just been made reality by Royal Motorcycles. The end result is drool-worthy, with the 'No. 55 GT 650 Production Racer' showcasing "design inspiration…from the lesser known Royal Enfield Continental GT-R 650 which is the race version of the Continental GT 650 modified by Royal Enfield itself…bikes supposed to be part of the one-make racing series conducted by Royal Enfield in India called the Royal Enfield Continental GT Cup." (via HotCars).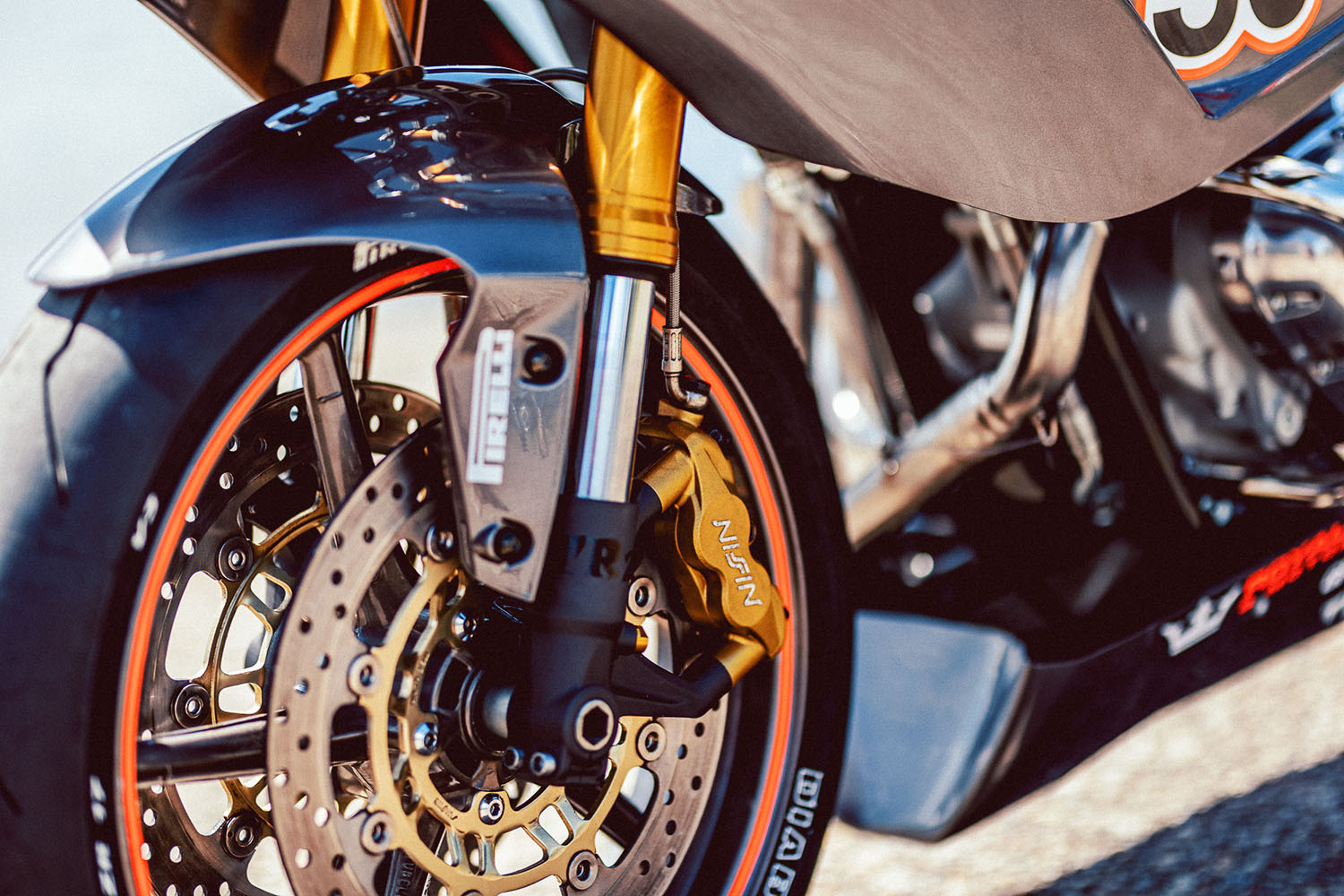 For the project, Royale Motorcycles dressed the GT 650 in a Triumph Daytona-inspired bodywork kit, which rides on fully-adjustable front suspension and an Ohlins rear shock, both of which are attached to 17-inch Pirelli Diablo SuperCorsa tyres (for the versatility factor).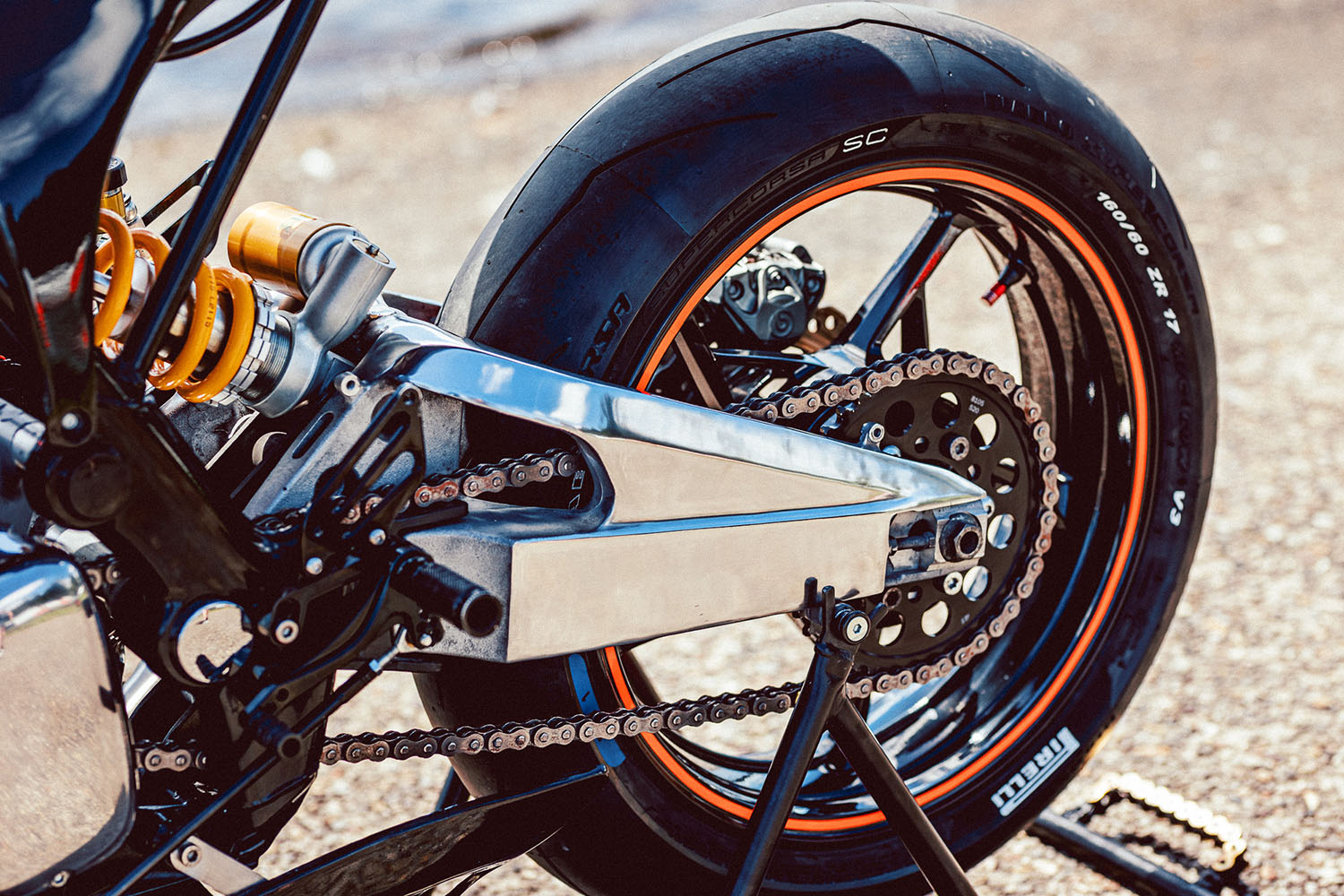 Adjustable rear-set foot pegs, Nissin brake calipers and an aluminum swingarm courtesy of Honda continue to meet the racing theme, with the sub-frame of the GT 650 being modified to guarantee an ideal set of ergonomics to accompany the circuit twisties.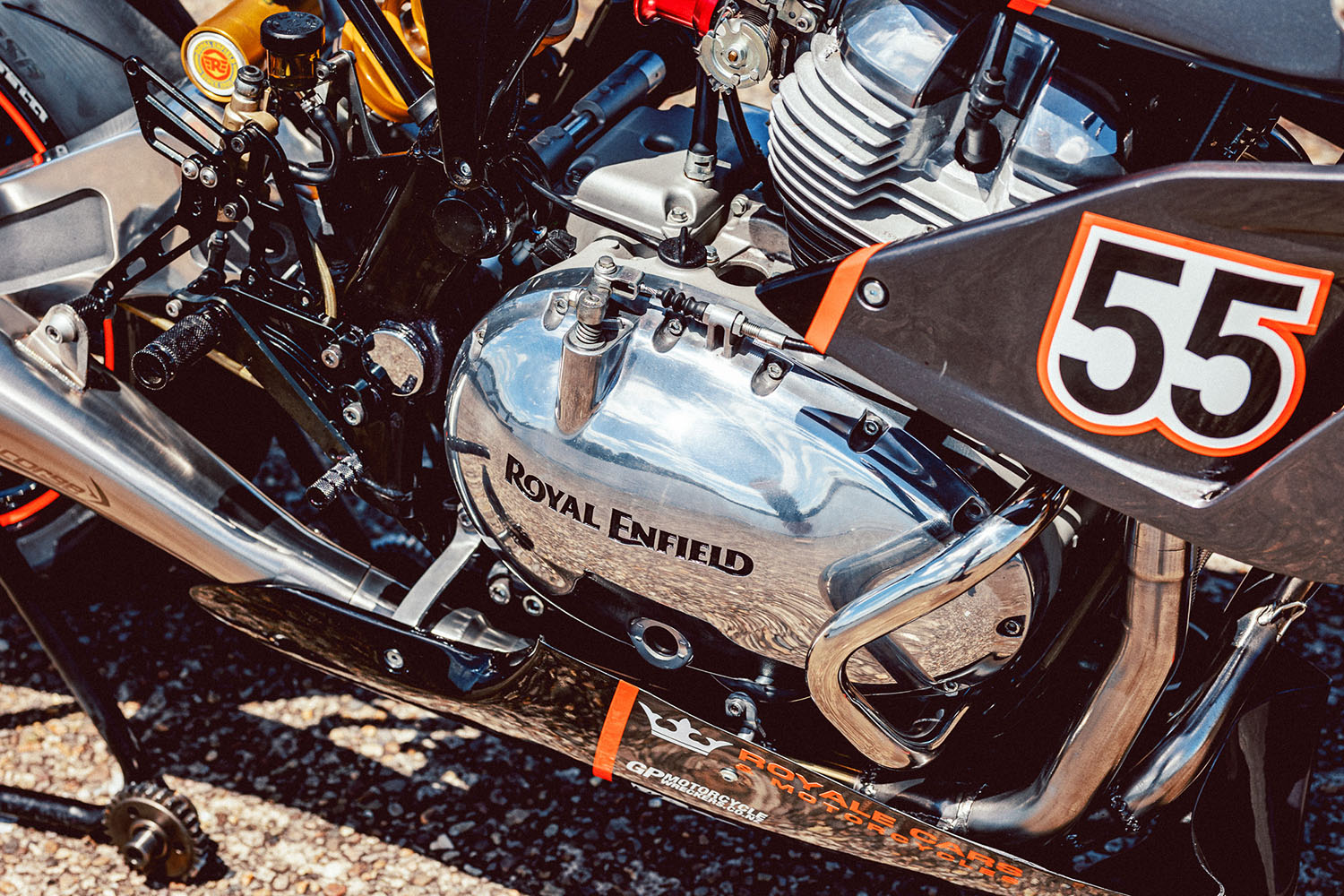 As for the engine…why modify something that's already kicking ass in its natural state?
Yes, the 'No. 55 GT 650 Production Racer' has kept the rock-solid 650cc twin heart that has made the Continental GT 650 the absolute catch that it is in today's market; complete the whole kit and caboodle with a custom free-flow air intake and exhaust system combo, and you've got the winner of the Busted Knuckle Build Off 2022 challenge!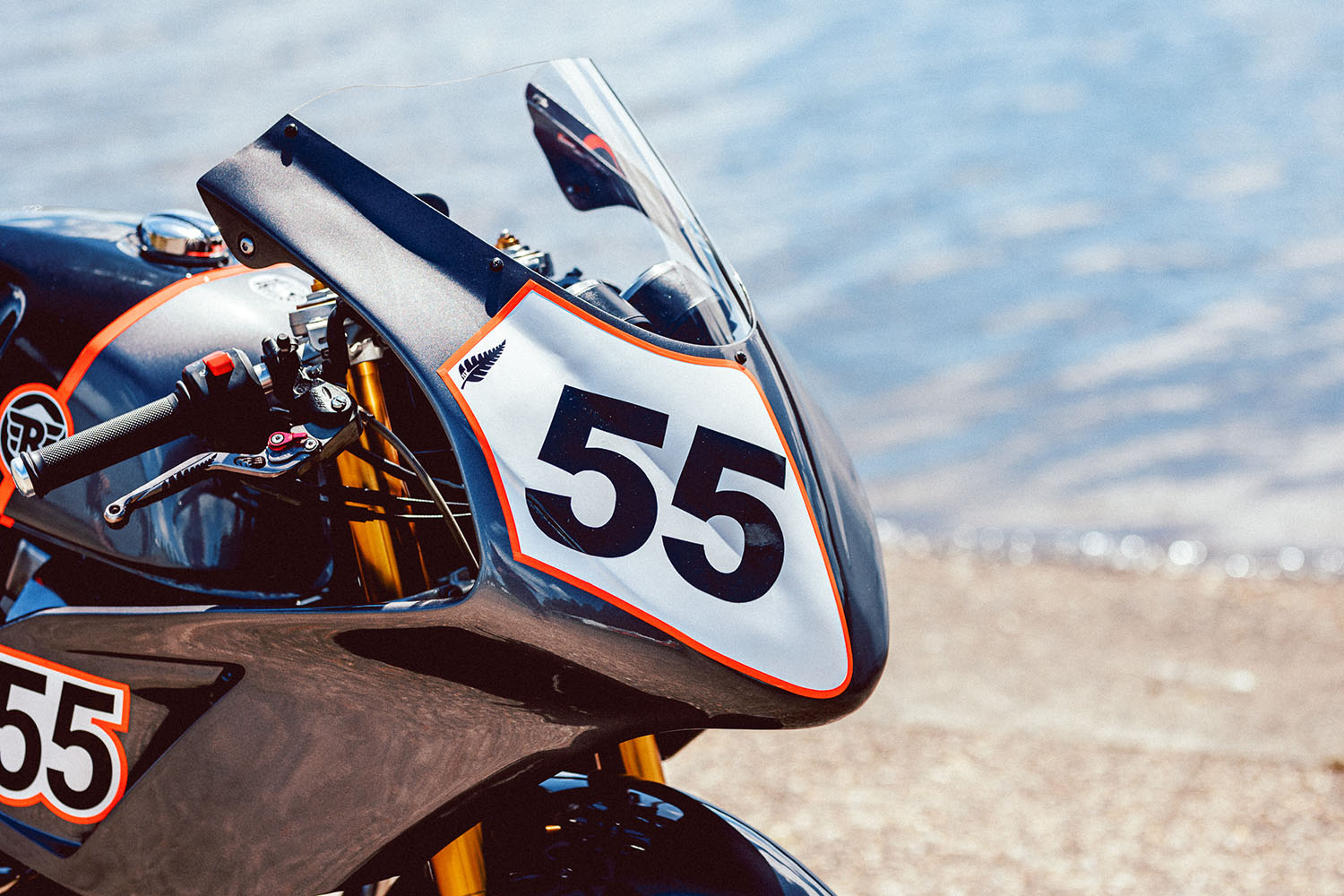 A hefty congrats to the shop for creating a beauty build. For other stories like this, be sure to subscribe to our newsletter, drop a comment below letting us know what you think, and as always – stay safe on the twisties. 
*Media sourced from
PipeBurn
*