While I get that lightweight minibikes are an acquired taste, you can't deny that there's something unreasonably addicting about styled-up, small-capacity scoots – and from what we hear, SP Takegawa's Genuine Honda Products do wonders for one little retro number in particular. 
Meet the SP Takegawa Honda DAX 125 – a sweet ripper fitted out with cool additions like a dual-exit muffler, chromed exhaust heat shields, and a swanky custom saddle.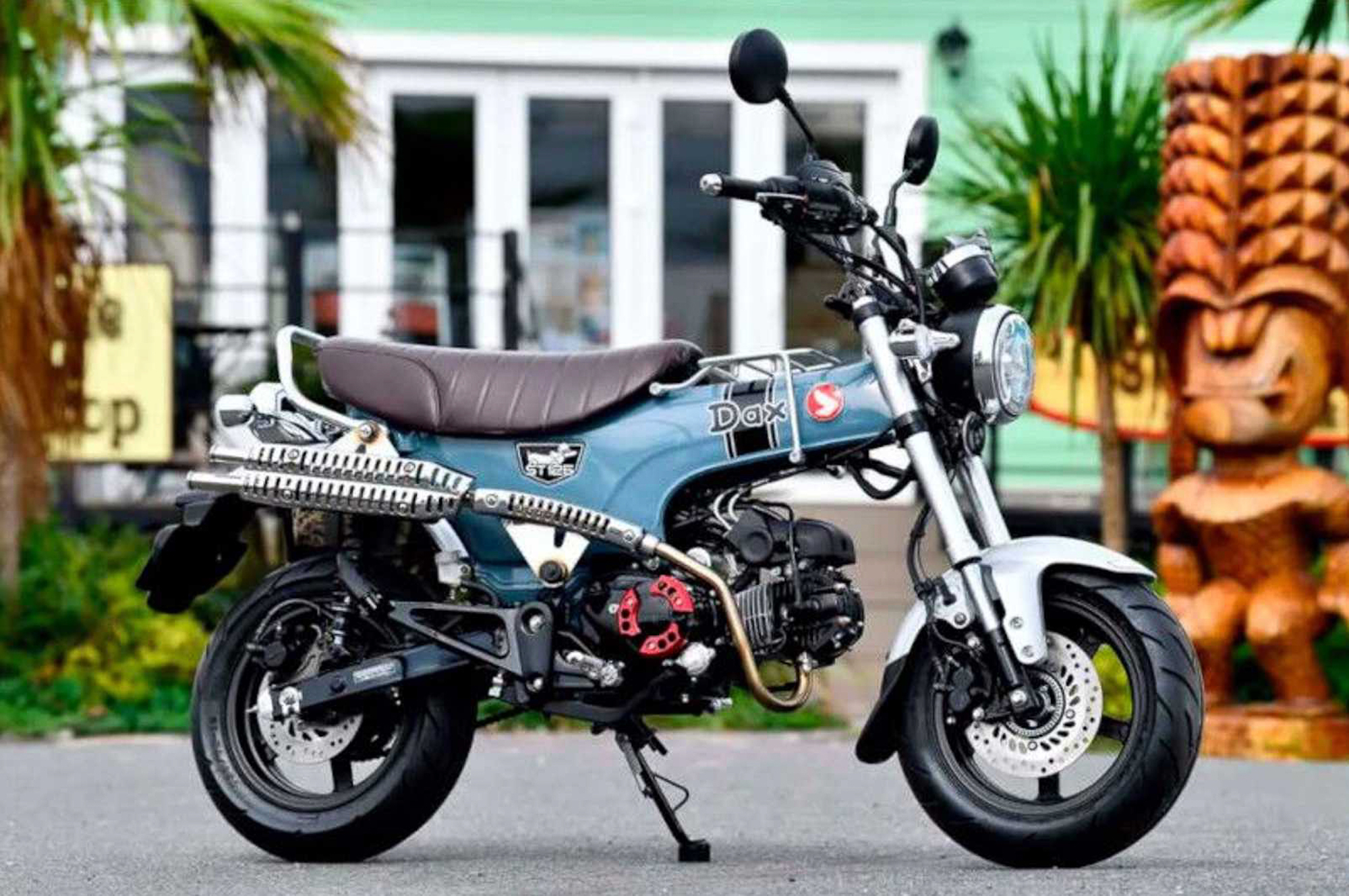 Here's the full lineup of parts-to-pricing:
Rear shock absorber – ¥61,600 JPY

Folding aluminum billet lever – ¥16,280 JPY

Master cylinder guard – ¥3,080 JPY

Adjustable step kit – ¥15,180 JPY

Handle guard ¥8,250 – JPY

Knuckle guard ¥8,580 – JPY

Aluminum center carrier set – ¥19,800 JPY

Side bag support – ¥14,080 JPY

Touring bag S – ¥5,280 JPY

Cushion tuck roll seat cover – ¥5,280 JPY

Scrambler muffler – ¥68,200 JPY

Cylinder head L. side cover – ¥8,580 JPY

crankcase protector – ¥10,450 JPY

Fin-type oil filter cover – ¥4,950 JPY

Generator plug set – ¥4,620 JPY

Chrome headlight stay – ¥12,980 JPY

Main switch cover – ¥1,650 JPY

Accessory bar end – ¥5,830 JPY

Z mirror set – ¥4 -180 JPY

Front fork top bolt – ¥6,380 JPY

Stem nut ¥3,300 – JPY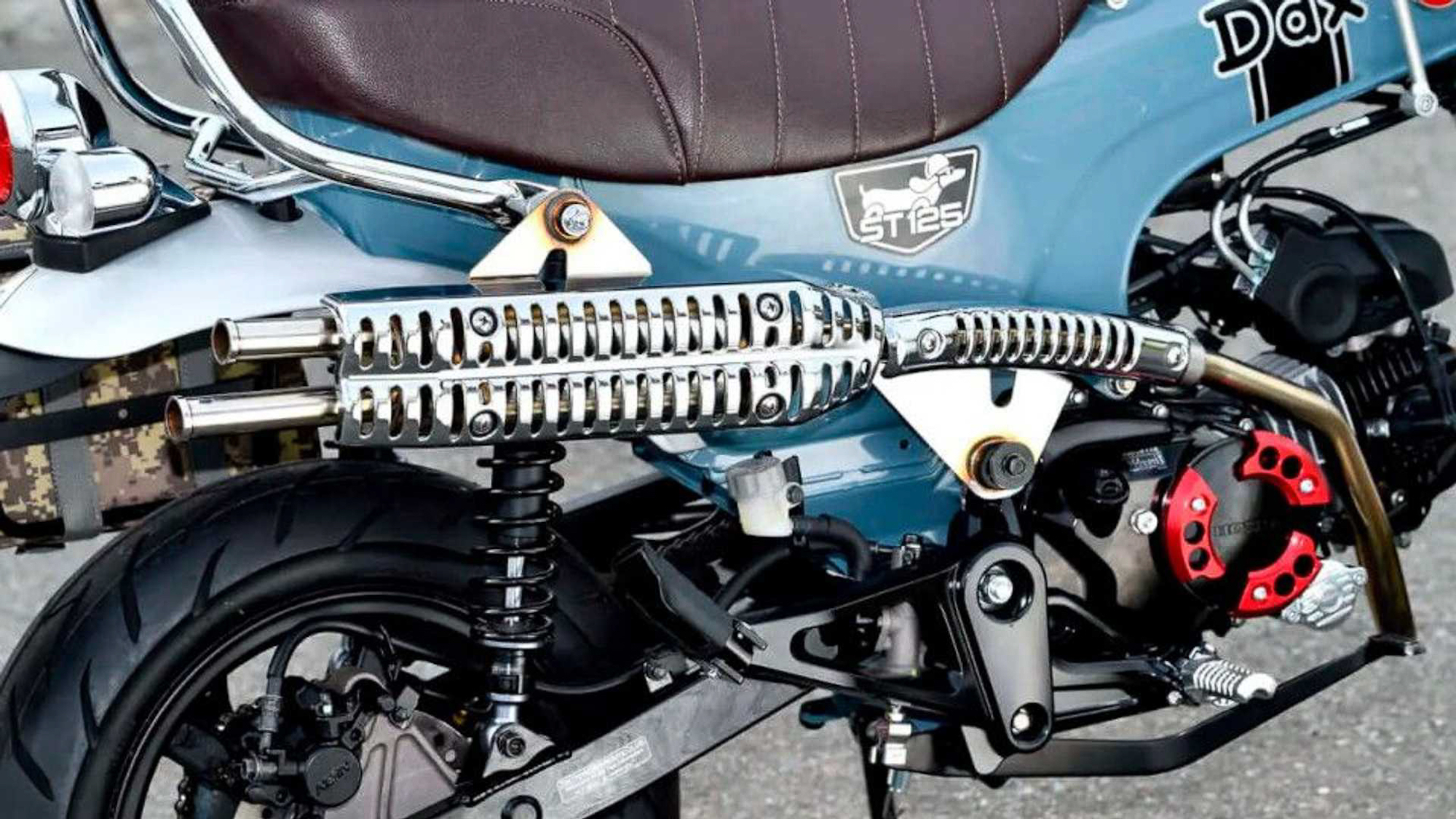 With a neat conversion rate of ¥1 = 0.0076 USD, the process it would take to mod out your lil' beauty shouldn't take too long…so what are you waiting for?
Let us know if you've got a bike in the project garage (and what your plans are with it), poke that button on the tippy-top of our homepage for the best ad-free reading this side of the 'web, and as always – stay safe on the twisties. 
*Media sourced from
RideApart
*