American motorcycle company Curtiss Motorcycle is back in business, replacing Confederate Motorcycles, releasing a new Warhawk model, the last with an internal combustion engine before the company reverts to electric bike production.
Curtiss Aeroplane and Motor Company was formed in 1916 by famous aviator and motorcycle racer Glenn Curtiss. It produced mainly planes until it was taken over in 1929 by Wright Aeronautica.
Last year, Alabama motorcycle company Confederate decided to ditch its now-controversial name after race riots in Charlottesville, Virginia, where one person was killed and 26 injured when a car has slammed into a crowd of people protesting a white nationalist rally.
Confederate Motors president H. Matthew Chambers says the company changed the name to honour Glenn Curtiss who invented the first American V-Twin motorcycle.
Only 35 Curtiss Warhawks will be built at a massive $US150,000 ($A190,000) each, before swapping over to electric motorcycles.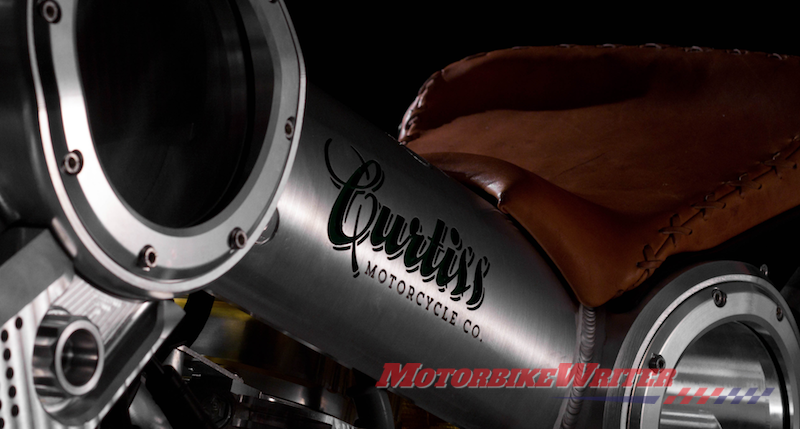 It might sound like a lot, but there are bound to be some wealthy buyers.
Confederate has had many celebritiy owners such as Nicholas Cage, Tom Cruise and Keanu Reeves.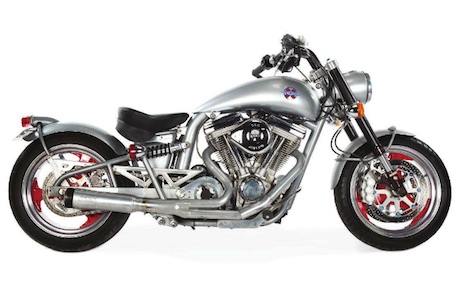 "We've spent the past 27 years working to optimise and perfect Mr Curtiss's V-Twin invention,"  Matt says.
"Everything we know is built into this machine. Because the Warhawk is based on our acclaimed P51 Fighter, the engine, powertrain, and chassis are as solid as a bank vault.
"But now, we've cranked it to 11. There are no more rabbits we can pull out of the proverbial hat. There's simply no way to make a more explosive hot-rod American V-twin than the Curtiss Warhawk.
"The American V-twin is undoubtedly the most iconic and revered powertrain in motorcycle history. As we prepare to lead an all-new golden age of electrified motorcycles, this Curtiss Warhawk represents the best and final chapter in American V-Twin power and refinement."
Curtiss Motorcycles has business links with Californian electric motorcycle company Zero. They plan to build the Hercules powered by two Zero electric motors with about 127kW of power (170hp) and a whopping 393Nm of torque.
Confederate was previously imported into Australia by Urban Moto Imports, but there is no word on future plans.
Curtiss Warhawk
The Warhawk is named after a famous World War II fighter plane ancestor.
It is powered by a 2163cc (132 cube) air/oil-cooled triple-camshaft V-twin with old-fashioned pushrod OHV.
Curtiss claim it has 150bhp (112kW) at the rear wheel and a massive 217Nm of torque for a top speed of 165mph (265km/h).
The engine is mated to a five-speed transmission with a dry clutch and chain final drive.
Suspension features a double-wishbone parallelogram fork with tubular aluminium struts. Front and back have Racetech monoshocks fully adjustable for high- and low-speed compression and rebound damping.
It is all bolted to a machined aluminium monocoque frame with the fuel in the spine, carbonfibre wheels and Beringer brakes.
The Warhawk is very similar in specs to the last Confederate model, the FA-13 Combat Bomber.
It was their most powerful model with a 112kW (150hp) V-twin and a hefty price tag of $US115,000 ($A145,000).