A Victorian rider knocked off his BMW by a swinging trailer door is selling his Indian Chief Vintage to donate the proceeds to Epworth Hospital in recognition of the support and care they gave him during his rehabilitation.
Max Vulling says the hospital is part of a not-for-profit group.
"The staff from the cleaners to the doctor/professor we're all superb and I could not speak highly enough of the care and consideration received from them," he says. 
Donate Chief Vintage
So he has decided to donate his limited-edition Indian Chief Vintage which was one of the original 111 models released in Australia in 2013.
"I had two other BMW bikes, so it was really a 'trophy' bike and pure indulgence," Max says. 
"After four-and-a-bit years I had only done just over 7000 km. It only came out when the weather was good and for short local rides. 
"Rather than sit mostly in a shed under cover I thought it better to realise the funds and see them go where it would make a difference." 
Indian motorcycles in Elizabeth Street Melbourne has already given Max $20,000 for the bike which has been passed on to Epworth Hospital.
When the bike is sold, Indian Motorcycle Melbourne will donate the extra funds to the hospital.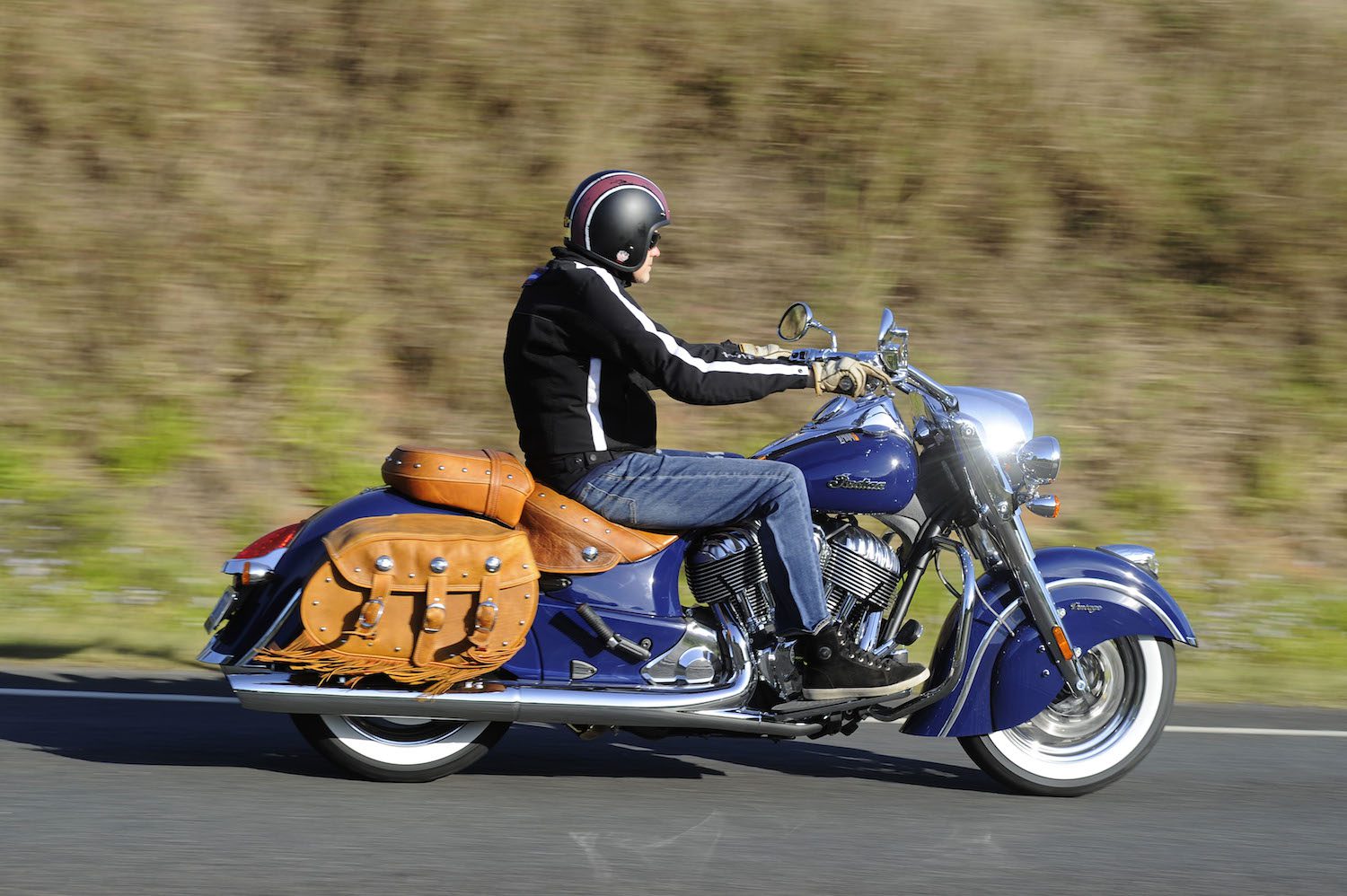 Max's crash
The crash happened in the Dandenong Ranges on Saturday, January 20, when Max was riding his BMW K1300S with the Yarra Ranges Ulysseans.
"Rounding a right-hand bend I met a vehicle traveling in the opposite direction towing a trailer. As I passed, a gate swung open on the trailer causing me to swerve off line and crash into a tree. 
"I have zero memory of the whole incident. My memory of that day stops sometime after I left Monbulk on the road to Emerald and picked up sometime after. 
"Apparently the driver of the car stopped and turned around once aware of the incident and assisted police when they arrived." 
Max was taken to the Royal Melbourne where he was assessed with acquired brain injury and a broken left knee cap and damaged tendons.
He had an operation on his knee the next day and stayed at Royal Melbourne for four more days before being transferred to Epworth where he spent five weeks in rehabilitation.