A Gold Coast rider who fell in thick and loose gravel on the Lions Rd on the NSW-Queensland border says she plans to "take action" to pay for the repair of her Harley-Davidson 883 Sportster.
Robyn Love was riding fourth in a group of 34 riders from the Gold Coast Cruiser Club last Saturday (23 June 2018) when they ran into the gravel on the exit of the northern-most bridge on the NSW side.
"The first three went through with difficulty and as they are big blokes managed to keep upright," Robyn says.
"I'm little and cannot hold up my bike under those circumstances."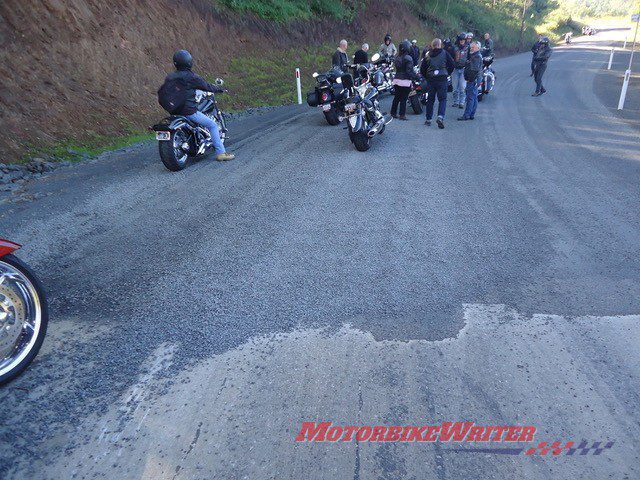 Robyn says she is still very sore from the crash with gravel rash on her thigh, as well as various sprains, bruising and abrasions.
"About a half hour after, my leg was attended to by a young pillion passenger who is studying to be a nurse," se says.
"I rode home with an escort — thanks John and all the other boys. GCCC is just amazing."
Road reopened
The road was reopened in mid-March after being closed for 18 months of bridgework. 
However, as newly sealed sections of road around the new bridges has settled down, stones have come loose from traffic, says a Kyogle Council spokesman. He referred to it as 'whip off'.
After alerting council to Robyn's crash and the built-up gravel across the road, council sent out a crew to sweep it away on Monday.
Warning sign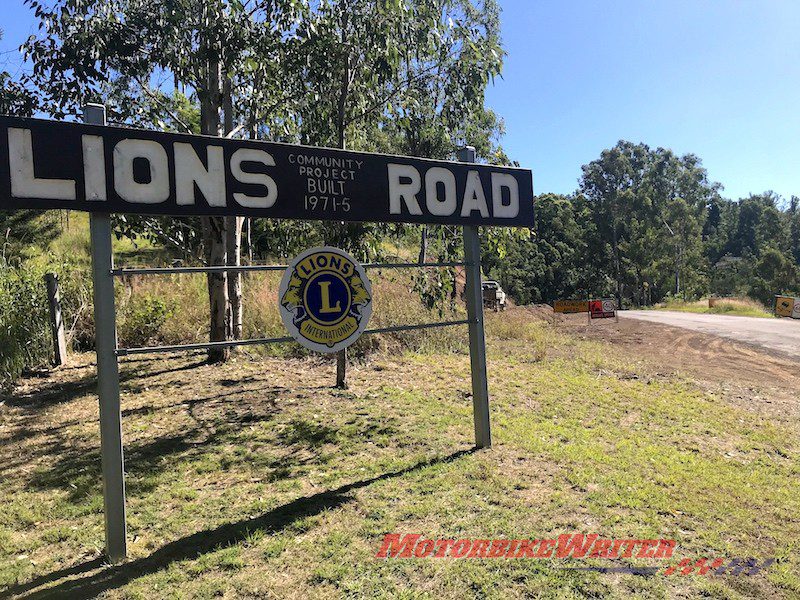 Council says there is a warning sign up to 300m before the gravel, but it is over a hill and around a corner.
Riders from the club say there was no sign at the site of the gravel.
"There was no sign to say loose gravel," says Robyn. 
"It is very negligent of them to not warn road users of the hazard."
Repair bike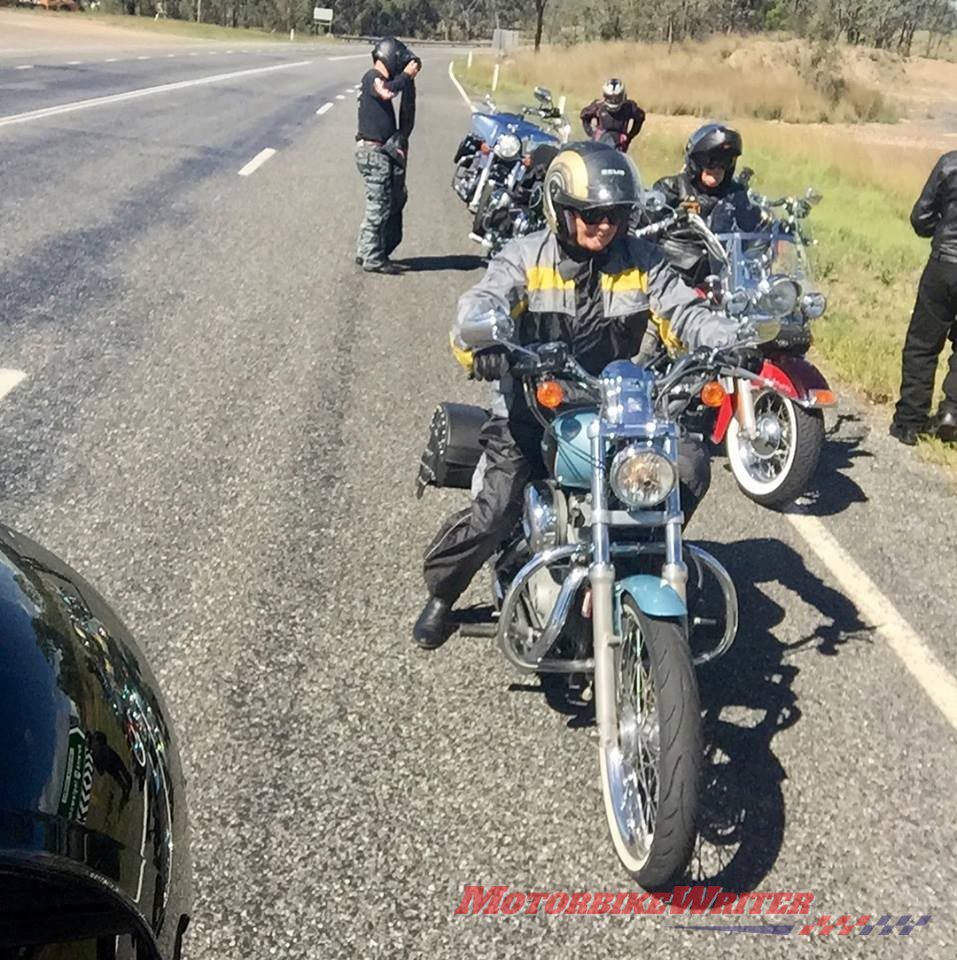 She says she will be "taking action" to pay to repair her Sportster. 
"It was in very good condition," she says.
"The exhaust system will need replacing and my crash bars — thank god I had them."