As panic buying sets in over the coronavirus, bans are placed on large gatherings and Italy goes into lockdown, motorcycling looks set to be one of the victims.
MotoGP and World Superbikes are scrambling to reschedule their calendar, factories are scaling down and accessories such as helmets may soon become short in supply.
(THIS ARTICLE HAS BEEN UPDATED SEVERAL TIMES SINCE IT WAS PUBLISHED ON 10 MARCH BECAUSE OF DAILY CHANGES IN THE PANDEMIC – We've also just heard the F1 in Melbourne has been cancelled.)
Despite all the doom and gloom, there is no need for riders to panic and stay at home.
After all, we wear a face mask of sorts, protective gloves and riding a bike puts us in a type of isolation.
We also usually ride out in the country where there is less chance of big group gatherings.
If you are concerned, use your credit card instead of cash when buying fuel and food and make sure to wash your hands thoroughly. And maybe pack your own toilet paper!
Pandemic panic
Meanwhile, the world of motorcycle racing is starting to feel the impact of the coming pandemic.
The first two rounds of the MotoGP in Qatar and Thailand have been abandoned and the third round in Austin, Texas, on 3-5 April 2020 has been postponed until 3-5 November after the city banned crowds of more than 2500.
And now the Argentina on 17-19 April has been postponed to November under order of the government health ministry due to the coronavirus.
World Superbikes also cancelled their second round this weekend in Qatar and has postponed their Spanish and French rounds to October.
Even the Isle of Man TT, from 30 May to 12 June, has now been cancelled.
Some of these events may still go ahead for TV only, with no on-site crowds as F1 is considering. Meanwhile, the McLaren team has pulled out of the Australian GP after a team member tested positive.
However, the Daytona Bike Week festivities are going ahead this week in Florida as planned with hundreds of thousands of riders attending.
Bike production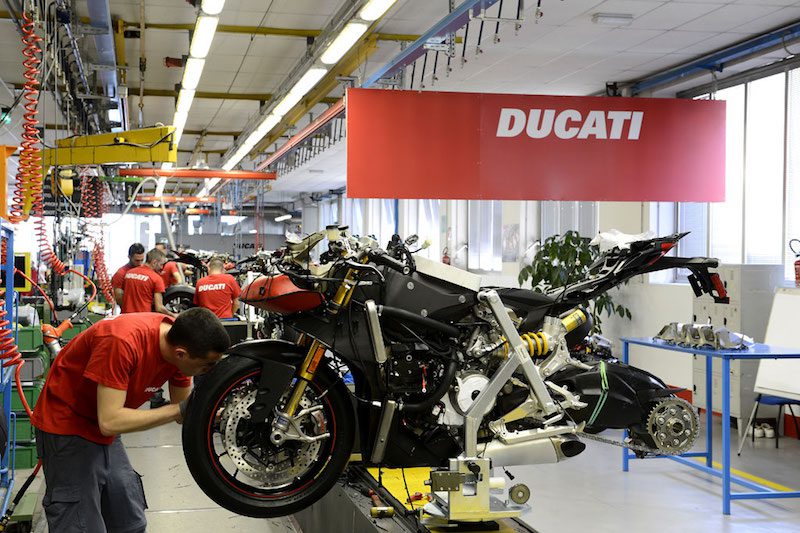 The spreading contagion in Italy — now the worst affected country outside China — also looks likely to affect production of Aprilia, Moto Guzzi and MV Agusta motorcycles and many motorcycle components including Brembo brakes.
Their factories are near Milan which is an epicentre of the virus in the Lombardi region which is in shutdown.
There are also factories in the region that make automotive components.
Ducati is in Bologna which is just outside the northern contagion regions of Lombardy and Veneto
However, the country is now in complete lockdown which prevents travel outside of regions unless for work.
Ducati, Moto Guzzi and Vespa have already closed their museum and factory tours.
While the affects of these shutdowns won't be felt here for some time, we expect there could be some shortage of parts in coming months.
But that doesn't mean you panic and start clearing the shelves of oil filters!
Supply chain
The virus is expected to disrupt the supply chain for the manufacture of motorcycles, accessories and riding gear.
This could also last for many months after the virus has cleared and component manufacturers ramp back up to full production.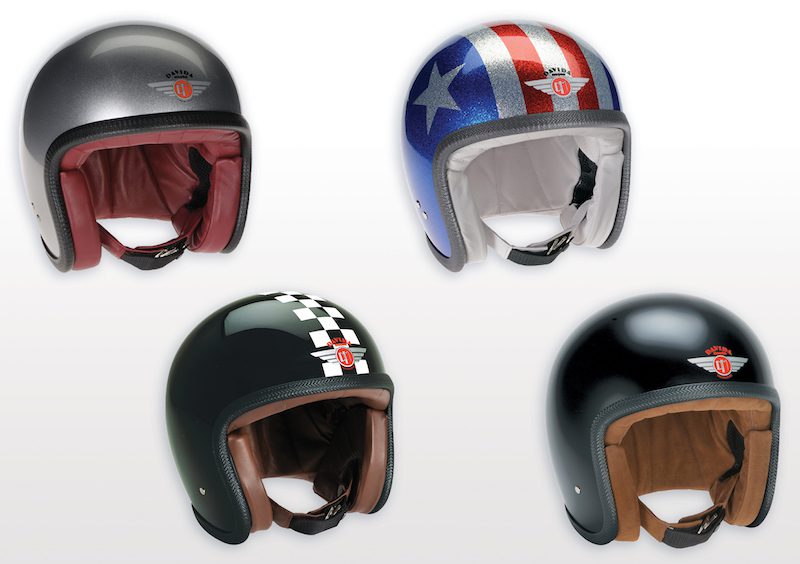 We haven't heard of any specific disruption yet except Britain's Davida Helmets who say they have been "severely restricted" as a result of the disruption caused to the global supply chain by the pandemic.
"The recent restrictions imposed upon specific European Countries has interrupted the supply of the raw materials and components we require to manufacture the majority of Davida Helmets," the say.
Expect more announcements as the virus grows.