If you've booked an overseas motorcycle tour this year and are thinking of cancelling due to the threat of coronavirus, will your deposit or full tour fee be refunded?
A lot of adventure motorcycle travel is in countries that may not have high levels of hygiene and quarantine procedures to cope with a pandemic.
So we can understand the concern about coronavirus.
However, the media hype needs to be fully studied before making any decisions about cancelling tours as you may end up out of pocket.
Terms and conditions
Most touring companies have terms and conditions that include cancellations, so start by reading that.
It may say that there is a no-refund policy or a part-refund policy and it will usually be restricted to a certain period before the tour starts.
This is because the tour company pays for various things such as accommodation, transfers, etc, a few weeks before the tour starts.
Even then, you may not get the full discount with companies withholding some money for administration costs.
If you decide it's too risky and still want to cancel, contact your tour company for a friendly chat.
Tour companies want your repeat business. Keeping your deposit in such a situation may not be in their best interests.
So they may suggest you switch to another tour or postpone your tour for a year.
Some may even consider special requests for compassionate reasons, or offer a discount on another tour.
You may also be able to talk a braver friend into taking your spot on the tour.
If the coronavirus threat is real and a government advisory is issued, the travel company may also cancel the tour in which case they should offer a full refund or propose switching tours or dates.
Travel insurance
Most travel companies will require participants to have travel insurance and will need to see evidence before you throw your leg over a bike.
But not all travel insurance is the same. Check out our article here about what is covered for riding and what isn't. You might be surprised.
Your travel insurance may cover you for cancellation for various reasons, so check the terms and conditions.
If you have booked and secured travel insurance, then the government issues a "Do not Travel" advisory, you should be covered by your policy.
Travel companies
We contacted several travel companies to find out what their policy was.
An Extreme Bike Tours spokeswoman says some of their customers have raised a few concerns and asked about the situation with upcoming tours.
She says last year's Sir Lanka bombing was a similar situation.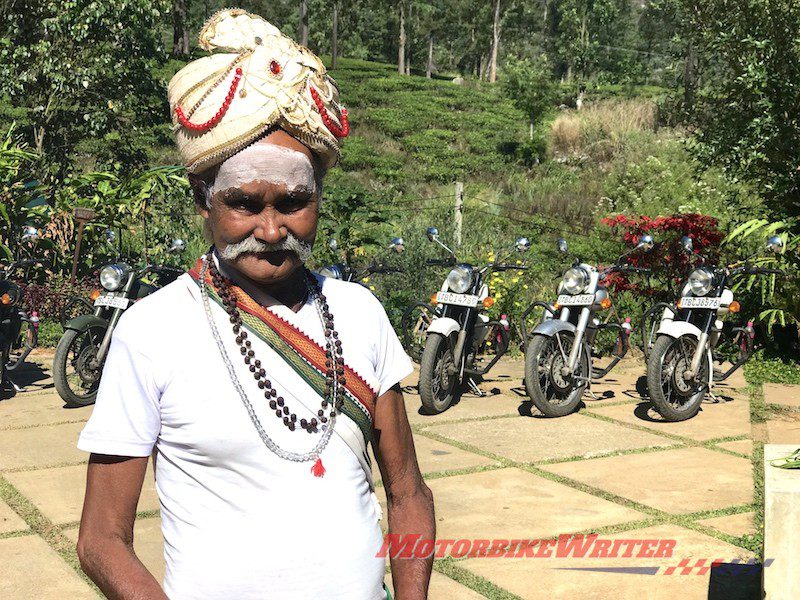 "This affected all the tourism in the country as well as some of our tours. Luckily, nothing else has happened and Sri Lanka has returned to its normal island life in a very short period," she says.
"This time we cannot yet say what's going to happen but we are optimistic and all the 2020/2021 scheduled tours are confirmed.
"These kind of events are unpredictable but if we take a look at the recent global history, there has been precedents that were contained (SARS, MERS, etc)."
Click here to read their full and fair cancellation policy.
Craig Jackson of Compass Expeditions says the industry is in "uncharted waters at the moment" with the coronavirus threat.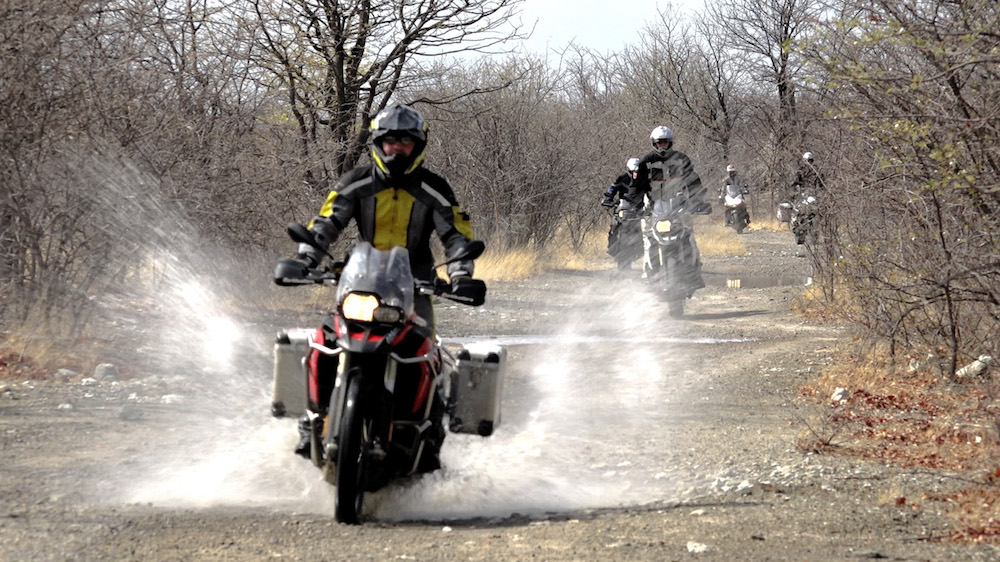 He says their terms state that any cancellation within 90 days is non-refundable.
"This isn't because we simply want to take the money and run but it's because huge amounts have already been spent pre tour to secure the hotels, buy staff airline tickets and secure the support vehicles and bikes," he says.
"We certainly don't get a refund from any cancellations we make."
If a customer cancels their booking up until 90 days before departure they will receive a refund of all payments less a $200 cancellation fee.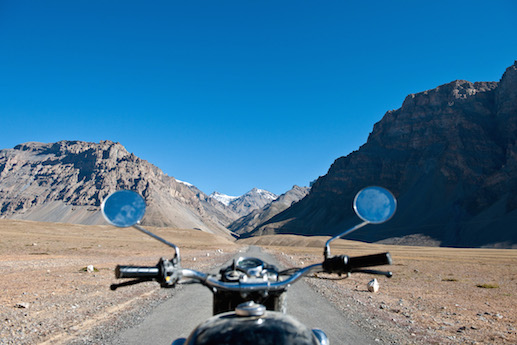 Nomadic Knights Managing Director Alex Pirie says he is very flexible and would consider several options: Offer a full refund; postpone the ride until it's safe to go and carry the money over; offer a ride in a different part of the world; keep the payment as credit for a later date.
For a limited time, they are offering a $US500 discount on their two-week "Rode to Everest" from Kathmandu, Nepal, on 9 May 2021 if booked by 31 March 2020, using the code EVEREST500.
Denise Ferris of World on Wheels says it is not an issue because they haven't received any cancellations, not even from people going to Nepal/Bhutan next week with her husband, Mike."But this is precisely why we insist people take out comprehensive travel insurance, so that they're covered," she says.
"If the destination country is declared a high-risk area by our government, the clients would then have a bona fide reason to cancel, and lodge an insurance claim for reimbursement."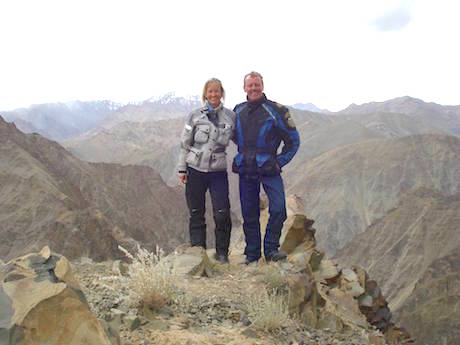 Coronavirus media hype
Craig of Compass Expeditions points out that the media hype does not match reality.
For example, their African trip is some 8500km from the only case of coronavirus in the entire African continent.
"In most countries outside of China it is business as usual in regards to the impact of Caronavirus on our tours," he says.
"The one exception is our latest major expedition, the 100-day Asian Overland Expedition that departed from Singapore last week and will be heading through Malaysia, Thailand, Myanmar, Laos and hopefully into China and Tibet.
"The group are in Malaysia's Cameron Highlands at the moment and contrary to the media's reporting South East Asia has not been devastated by the virus.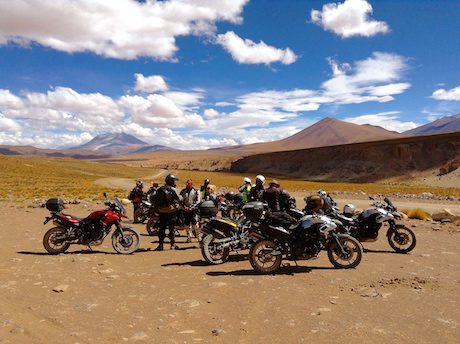 "The issues will hit once we arrive at the Chinese border around the end of March. It is possible that the border with Laos, which we intend to cross will be closed or that the Australian Government will still be warning against travel in China, which is certainly possible.
"At that stage, if either of those things happen we will have to instigate a 'Plan B' which includes returning to Bangkok via Laos, Vietnam and Thailand. 
"So at this stage we have two massive tours planned and payed for and only one will be used. The original 100 day itinerary has taken over two years to plan and the financial cost to the company is huge even if we do get to complete the original itinerary. But that pales in significance to the damage our reputation would take if we pulled the pin on a major Expedition, so we push on.
"The hype around the Virus has also seen a number of cancellations for our Central Asian destinations like Mongolia, Kyrgyzstan and Siberia, none of which have even reported a single case of Caronavirus." 
He says some customers have switched to one of their Australian tours, but international reports of the bushfires and recent flooding have also not helped.