Police and paramedics in Slovenia are the first in the world to fit Smart Turn System self-cancelling indicators to their range of motorcycles.
Ministry of Infrastructure State Secretary Jure Leben says the device will make their officers and paramedics "safer when performing their daily duties and saving lives".
"Being focused on all details around them while on an urgent ride takes a lot of energy, anticipation and can be very stressful for a rider," he says.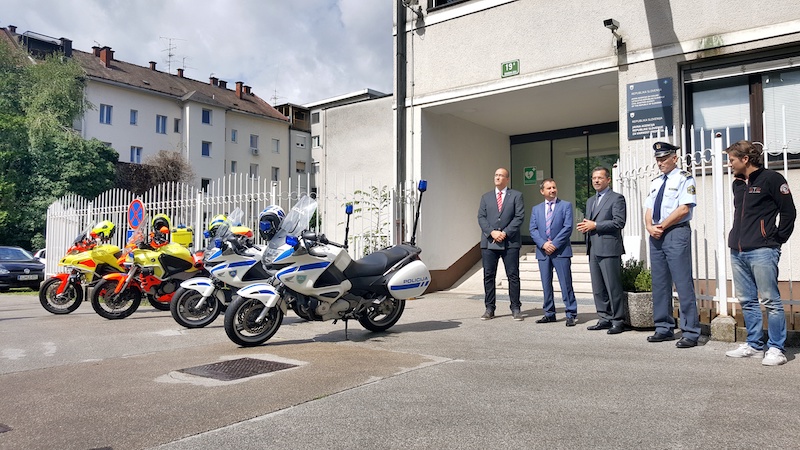 Danger of forgotten indicators
It would be easy for the emergency riders to forget to cancel their indicators and end up in a crash themselves.
MotorbikeWriter believes that every new motorcycle should be fitted standard with self-cancelling indicators.
Every day you see riders forgetting to cancel their indicators. They run the risk of giving the false impression to other motorists that they are about to turn. The result can be a T-bone crash with a car.
We tested the Solvenian-made Smart Turn System and now stock the device in our online shop.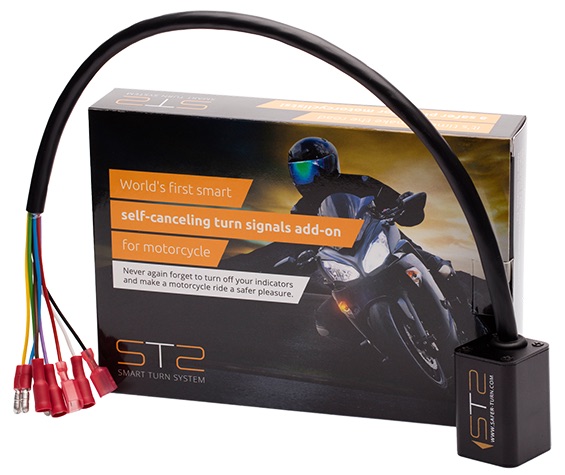 Signal misuse
Smart Turn System CEO Miha Kovač says statistics show that turn signal misuse contributes to a similar percentage of accidents in traffic as distracted driving.
"In cars, we are still using a 77-year-old technology to operate turn signals and it still isn't perfected enough so we could fully rely on the technology," he says.
"The situation on motorcycles is even worse, since the indication and cancellation of turn signals on motorcycles are only manually operated on more than 90% of the motorcycles we are sharing the roads with."
The Slovenian Traffic Safety Agency has recognised the importance of safety for police and paramedic forces on motorcycles and decided to fit the Smart Turn System to all their motorcycles.
Inventors of the Smart Turn System, Movalyse d.o.o., also claim they will have "a lot more to offer in the future that will increase the riders safety and comfort".