It seems police may be taking a more considered approach to issuing pandemic fines or Penalty Infringement Notices (PINs) for contravening travel restrictions which is great news for riders.
Victoria Police are the latest to ease up on overzealous policing of the rules.
And so they should: the laws have been hastily drafted, they are confusing, frequently changing, Draconian, inconsistent and even iniquitous, especially for riders.
After all, there is less risk of a rider infecting anyone while wearing a helmet and gloves and socially distancing on their motorcycle than there is standing in the queue at Bunnings or Maccas!
Experts agree that the largest risk is in places where people are in close proximity indoors for extended periods of time, not outdoors were they have plenty of room to move.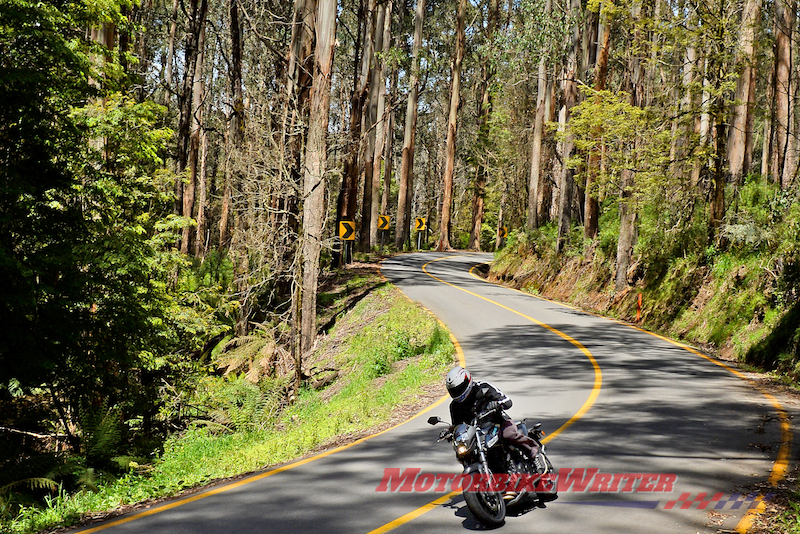 Pandemic fines
There have been very few pandemic fines issued to riders for contravening the travel restrictions which are now easing across the nation.
Queensland Police have been specifically told to use "compassion" and NSW Premier Gladys Berejiklian says riding is exercise and no riders have been fined.
(That's not quite true as a 36-year-old Newcastle rider was fined $1000 on April 9 after providing police with "multiple conflicting reasons for not being home before stating he was on his way to help a friend fix a bike".)
Meanwhile, police in other states seem to have turned a blind eye to riders, according to our local sources.
Even in Tasmania which is the only state that still officially bans recreational riding, police are not only turning a blind eye, but giving riders a nod!
New Vic rules
Now Victoria Police — not known for their restraint — have been issued new regulations on fines for breaching the new Chief Health Officer directions issued on Monday which allow recreational riding.
Firstly, police must use "increased discretion" and seek supervisor approval before a fine is issued.
"Victoria Police recognises there may be some genuine ambiguity from the community and police members alike regarding the interpretation of the new directions," a VicPol statement says.
"This new process will assist in providing a fair and balanced approach to all breaches and ensure accuracy in offence determination.
"It also ensures a heightened level of discretion is used by police while these changes are being understood by the community.
"Victoria Police will continue to enforce CHO directions."
However, VicPol have only issued two pandemic fines in the past 24 hours.
The new direction comes after Victorian Police overturned a fine for a young learner whose mum was supervising his driving and have copped criticism for over-zealous policing of the rules.
Meanwhile, it is incumbent on riders to behave and not do anything to attract the attention of police.
Also, remember to maintain social distance when you stop for fuel, food, drinks, toilet break or a rest.