Congratulations to the three Aussies who competed in the bike event of the 2018 Dakar Rally for finishing in commendable positions.
Even finishing the gruelling rally is a triumph as only 85 of 142 bike competitors made it to the end.
Our first Australian Dakar champion, Toby Price, clenched his third podium with third place and a vow to return next year.
He was lucky to even get to the starting line after a year of struggling to be fit following his major crash in last year's event.
"After the year I had, it's a dream come true, for sure," he says.
"It was rough, but with 12 months under our belt we'll be ready to go for the next one. I didn't even expect this finish.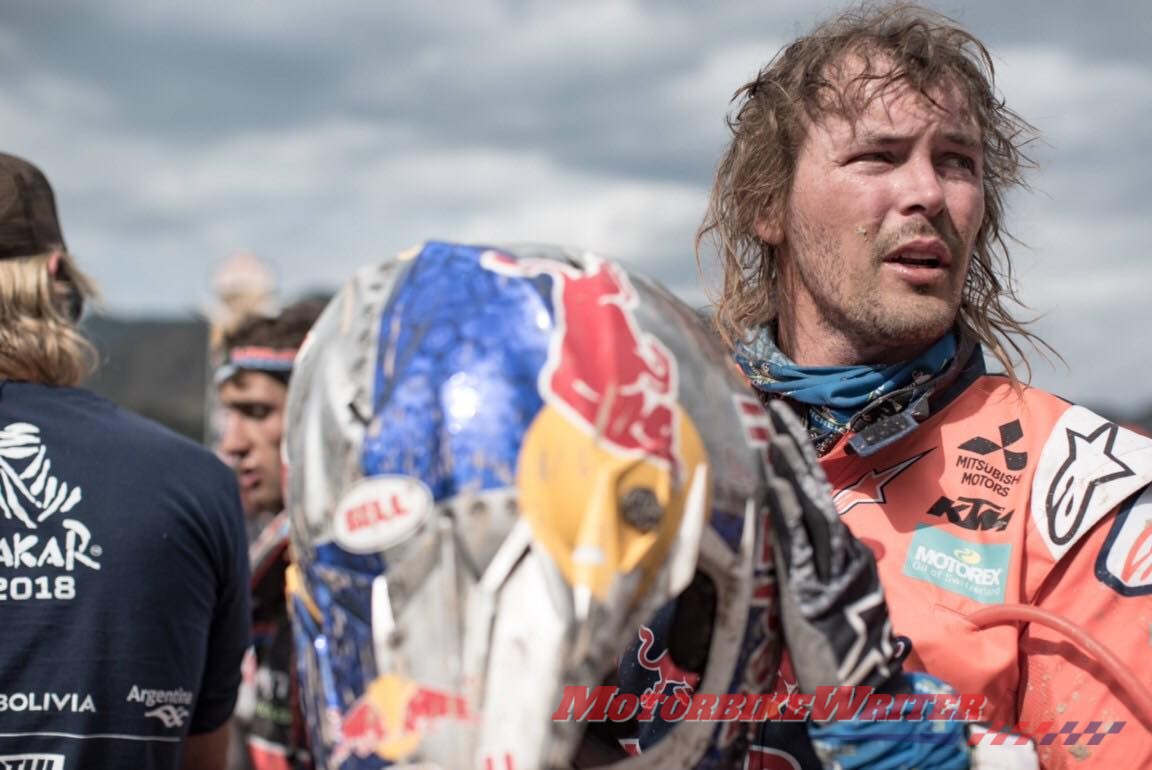 "A lot of people didn't even expect me to be at the start line. I knew I'd be at the start line, but I didn't know what shape I would be in. Twelve weeks ago it was looking pretty grim. Six weeks ago I started training and riding. It's a steep curve again. I seem to enjoy these steep curves to get back to where I need to be.
"It's never any fun, but we're really happy to be here and get a third place. Every time I've crossed the finishing line and made it to the end, I've been on the podium, so I'm really happy with this.
"I'm already looking forward to the next one. To have twelve months off and not do any road-books, navigation or any races at all and then come straight back into the biggest race of the year… on the toughest one in years as well.
"This is the fourth one I've started and this has been the toughest one of the lot. They're definitely not making it any easier on us. We were just trying to get through and do what we can.
"The new bike that KTM have come up with is an amazing bit of equipment. I think that's what has made the job a little bit easier for me. I've got the beach body now to head back home to Australia and lie on the beach for two weeks solid. But then we'll get back to training, hook in and come back. Hopefully it will be bigger and better things next year".
Toby's KTM Red Bull teammate Matthias Walkner of Austria won the bike event and Honda's Kevin Benavides of Argentina was second.
It was KTM's 17th consecutive rally win.
The whole complexion of the rally was changed on stage 10 when the top five riders, including Toby, were lost for about an hour. Matthias emerged the leader by a big margin as he started later that day and avoided the mistake.
Congratulations Aussies
The other two Aussies also performed well.
Rodney Faggotter of Longreach finished 16th in his fourth rally.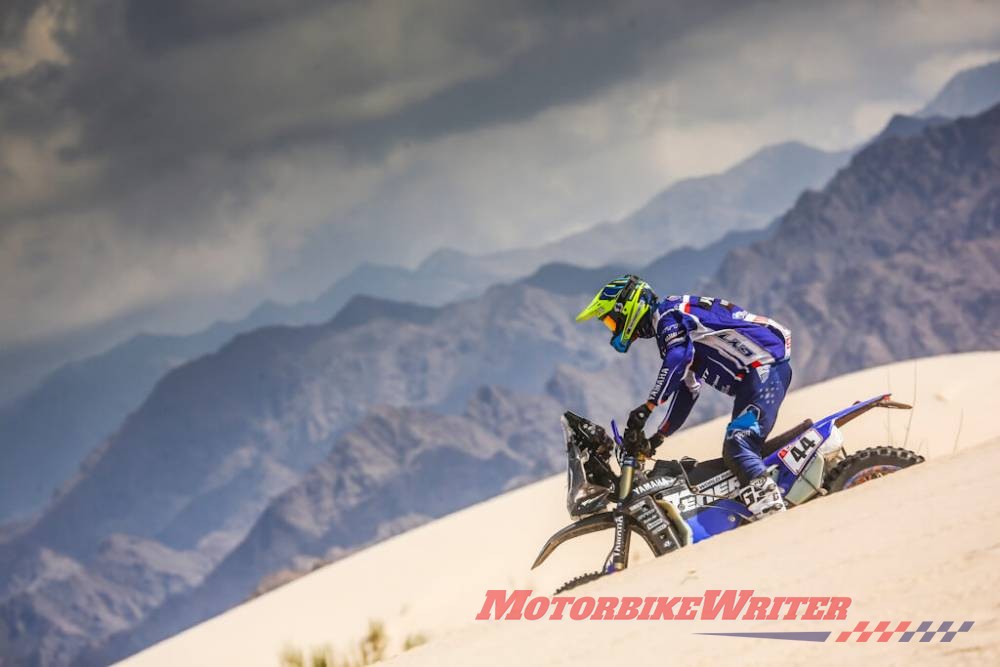 As the "water carrier" for the Yamalube official Yamaha team, he frequently had to stop and help out his teammates, sometimes lending them parts from his bike. Yet he still managed to finish most stages in the top 20.
As the top Yamaha finisher, he deserves a higher seeding for next year and not a support role.
Meanwhile, debutante Scott Britnell of Sydney finished a very credible 61st.
However, he says he will "definitely not" return next year.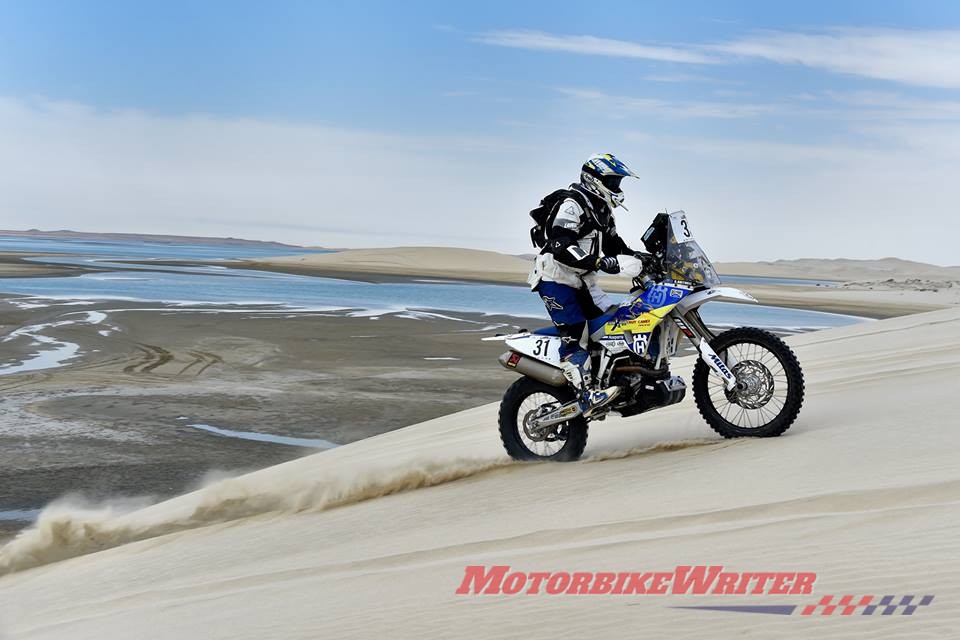 "This has been a three-year project and one that has put plenty of strain on finances and home sacrifice," he says.
"I have plenty of other riding exploits on my bucket list beyond returning to Dakar. I certainly would ride it again, but not at the expense on the homefront for the near future."