Alabama motorcycle company Confederate is considering changing its now-controversial name after the recent race riots in Charlottesville, Virginia.
One person was killed and 26 injured when a car has slammed into a crowd of people protesting a white nationalist rally in the town earlier this month.
Now Confederate Motors president H. Matthew Chambers says they are considering changing their name to Curtiss Motorcycles, after famous aviator and motorcycle racer Glenn Curtiss.
"I think we lost a lot a business with that name," he told the LA Times.
"We've missed out on branding opportunities. So, it's time to retire it."
Confederate has many celebrities owners such as Nicholas Cage, Tom Cruise and Keanu Reeves, and has been imported into Australia by Urban Moto Imports.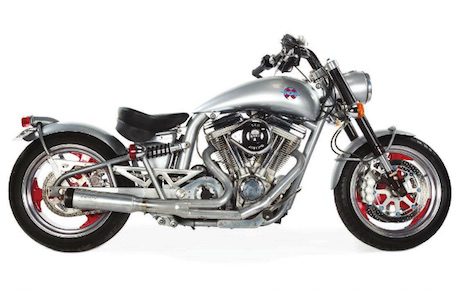 Electric future
Not only is Confederate Motorcycles considering changing its name, but also moving into electric motorcycles  now that it has business links with Zero Motorcycles, of California.
Together they plan to build the Hercules powered by two Zero electric motors with about127kW of power (170hp) and a whopping 393Nm of torque.
Powerful Bomber
Meanwhile, the company has just issued their latest conventional cruiser, the FA-13 Combat Bomber.
It is their most powerful yet with a 112kW (150hp) V-twin.
The Bomber costs $US115,000 and has a billet-alloy monocoque frame, and cantilevered forks and rear monoshock.