Motorcycle-only checkpoints by police and transport department officials are not officially called such in Australia, but they do happen.
We have been caught up in two and have had readers report of other incidents where a vehicle checkpoint discriminates by only pulling over motorcycle riders, letting all other vehicles pass.
It may not be called a "motorcycle-only checkpoint", but that is what it amounts to and it is social profiling.
While Australian authorities claim they do not officially practise racial profiling, there seems to be no such ban on social profiling.
Born in the USA
Motorcycle-only checkpoints also exist in the United States where the American Motorcyclist Association and Motorcycle Riders Foundation are trying to have the practice outlawed.
According to David "Double D" Devereaux who posted an article for Russ Brown Motorcycle Attorneys, Motorcycle-only checkpoints or "MOCs" have existed in several states since 2007.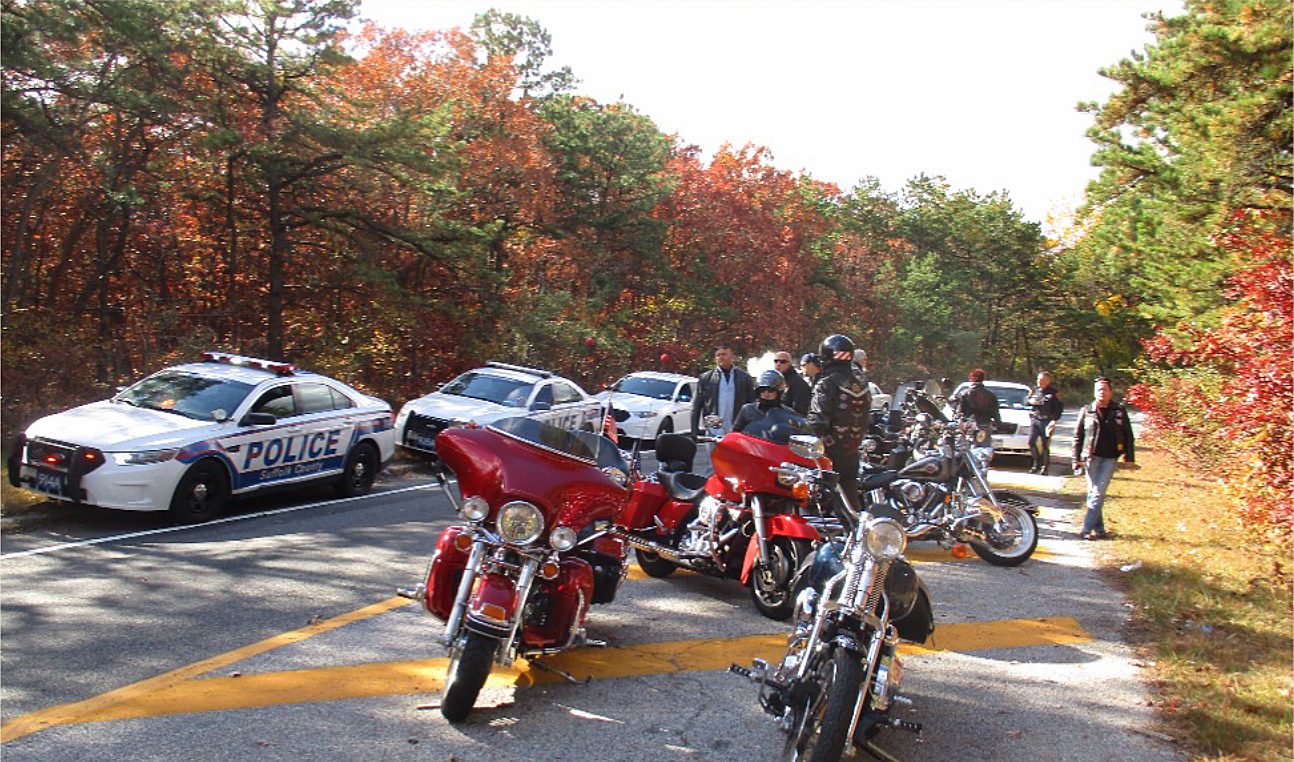 He says they were established after a New York officer died in a crash trying to catch a speeding motorcyclist.
NYPD believed the operation was so successful, they proudly preached about it to other law enforcement agencies around the country.
However, Americans hate anything that restricts their freedom, so they fought the law in several states and won.
Last year, 19 states banned MOCs, but the AMA and MRF are still pushing for a federal ban as MOCs still exist in several states.
"Cloaked under the justification of safety, motorcycle-only checkpoints unfairly target motorcyclists and motorcycles as a form of transportation," David writes.
The AMA says MOCs are "discriminatory, forcing riders and their passengers to do something not asked of other citizens, simply because we choose to travel on two wheels, or three, instead of four".
The AMA believes the money used for these operations could be better spent supporting programs that conduct rider education, reduce distracted driving and encourage motorist awareness of motorcycles.
AMA Board Chair Maggie McNally-Bradshaw issued this statement:
"The AMA strongly condemns the profiling of motorcyclists by government agencies and has long championed the undeniable fact that the vast majority of riders and enthusiasts are upstanding, law-abiding citizens. Several states have considered bills aimed at curtailing the profiling of motorcyclists by law enforcement agencies and others. The Board believes this is an important issue facing everyone who rides, and the AMA remains at the forefront in promoting the motorcycle lifestyle and protecting the future of motorcycling."
Checkpoints in Australia
In Australia, we witness similar MOCs, even if they are not called that. Some are blatant such as this roadblock of the Finks MC in Victoria.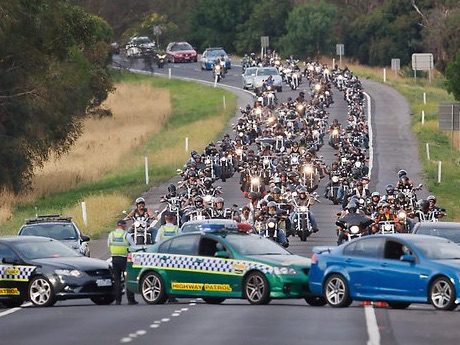 Police and transport officials check riders' licences and vehicle and helmet compliance.
While there are no police or department statistics provided in Australia, David says the American experience is that few citations are issued relative to the number of riders pulled over.
For our own safety, it is important that police and relevant transport officials conduct inspections to rid the roads of unlicensed motorists and dangerously unroadworthy vehicles.
But surely checkpoints that discriminate against motorcycle riders only is morally wrong.
Also, if police and other officials are going to conduct all-vehicle inspections, there should be some consideration for leather-clad motorcyclists held up for long periods on hot summer days.
The least they could do is provide water and shade, and treat innocent citizens with some respect.
(Top photo courtesy of BMW MCC Victoria member, Chris Renwick)