Compare 2020 Yamaha ATV Four Wheeler Models
The Yamaha Motor Company has introduced their 2020 Yamaha ATVs model lineup and it's impressive. Yamaha has come a long way since producing the Tri-Moto three-wheeler in 1980. The 2020 Yamaha ATV model lineup includes a solid mix of utility and sport ATVs, lets take a closer look.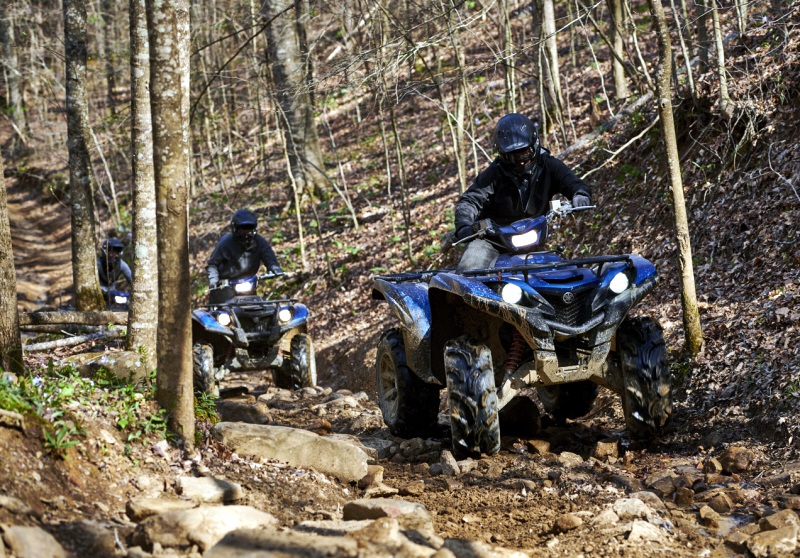 2020 Yamaha Grizzly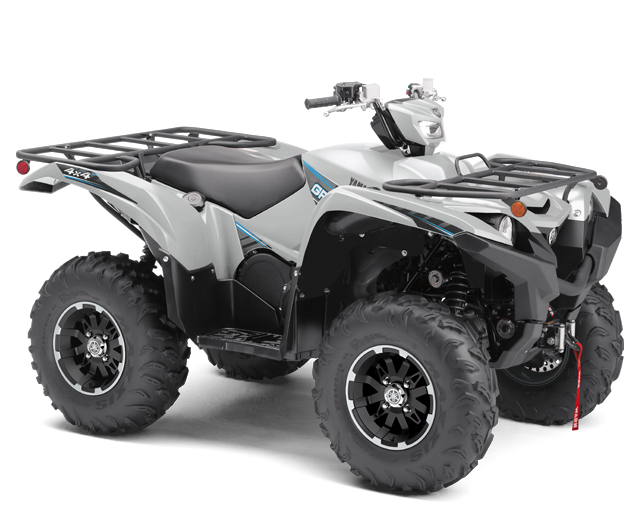 The base Grizzly utility model is powered by a 686cc engine with a high-performance Ultramatic transmission, a full body skid plate and power steering. Three optional packages are available with the Grizzly EPS model starting at $9849 US.
The Grizzly EPS SE includes a Warn Pro Vantage 2500 winch with different graphics. The Grizzly EPS XT-R model also features a winch and includes 27 inch Maxxis Zilla tires on color-matched ATV wheels.
2020 Yamaha Raptor 700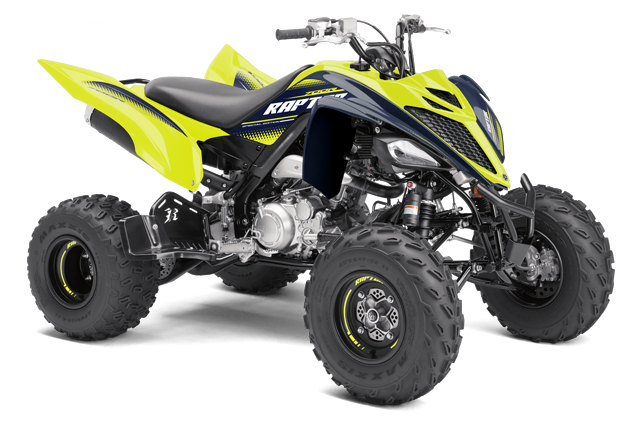 The Raptor 700 delivers sport class performance without sacrificing trail riding comforts, and it's great for yard work too. A 686cc engine and five-speed manual transmission power the Raptor 700 and three options packages are available.
The base Raptor 700 model can be upgraded to include adjustable piggyback shocks which help both comfort and handling performance. The Raptor 700R SE model upgrade has GYTR performance parts and custom graphics. MSRP is $8049 US.
2020 Yamaha YFZ 450r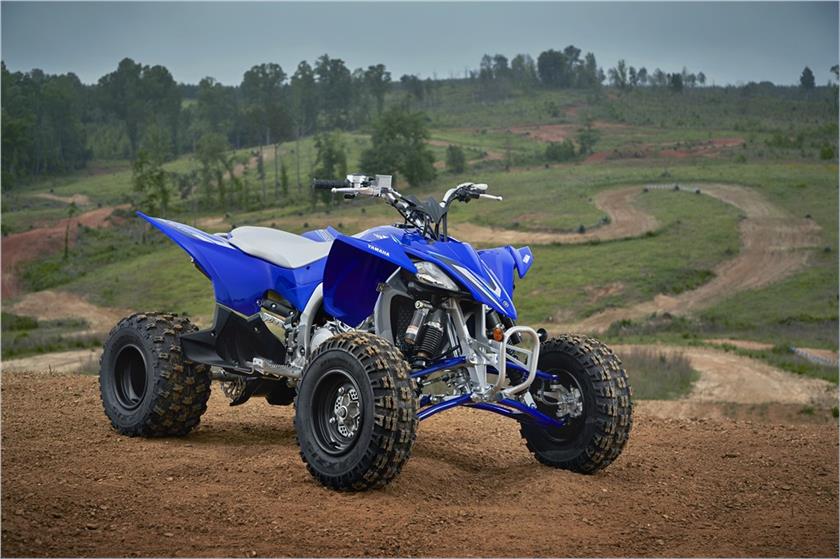 The 2020 Yamaha YFZ 450r four wheeler is powered by a 449cc fuel-injected engine with five-speed manual transmission. Stock features include a cast aluminum/steel chassis and high performance KYB shocks.
Upgrading to the YFZ450R SE package gets you GYTR performance parts and custom graphics. Suggested MSRP is $9049 and offers great value.
2020 Yamaha Kodiak 450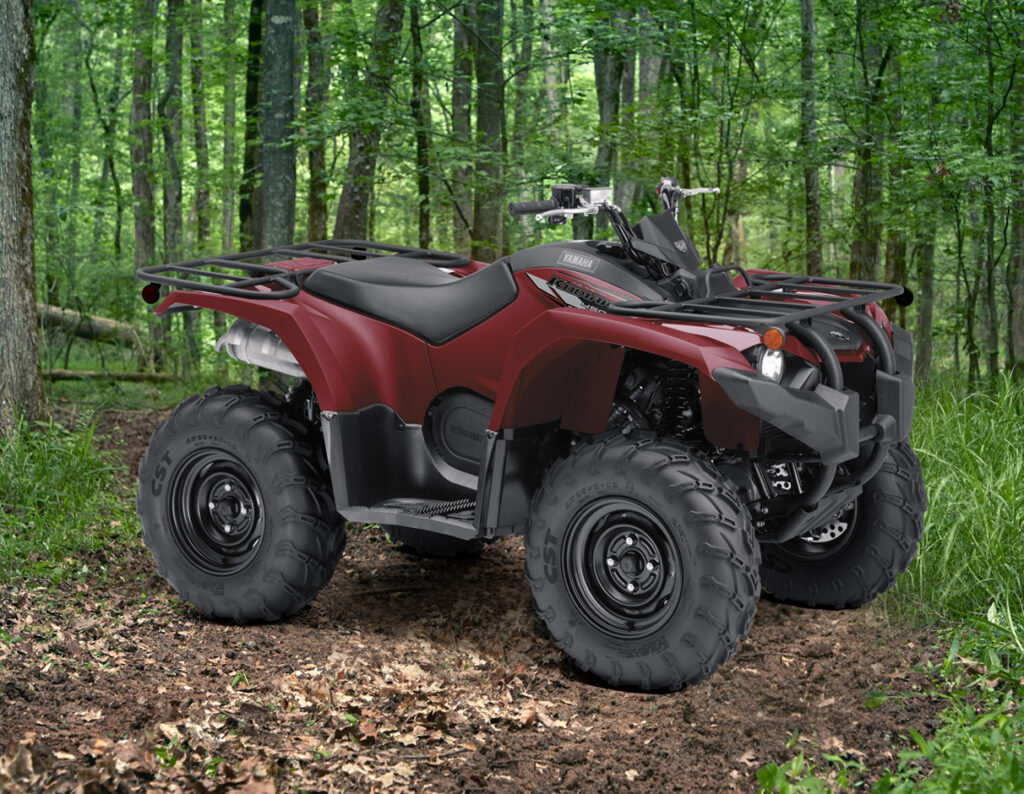 The Kodiak 450 ATV model is Yamaha's low cost high value four wheeler, it does everything well at a great price. The Yamaha Kodiak 450 has a 421cc single-cylinder engine and is designated as a utility ATV.
The Kodiak 450 retails for $6499 and has two upgrade levels available. The Kodiak 450 EPS model has power steering and the Kodiak 450 EPS SE includes a Warn winch, alloy wheels and 4WD.
The Kodiak 700 is powered by the same 686cc engine as the Grizzly model but at a lower price with fewer upgrades. You can upgrade the base $7199 Kodiak 700 to the Kodiak 700 EPS to get electronic power steering and 4WD.
You can further upgrade to the Kodiak 700 EPS SE to get cast-aluminum wheels, a 2500-pound winch and a painted graphic design.
Popular Used Yamaha Four Wheeler Models
Additional Yamaha Four-Wheeler Information
Learn about ATV values and how Yamaha four-wheelers compare with other ATV Brands. Yamaha all-terrain vehicles are manufactured by the Yamaha Motor Company. Yamaha has pioneered many of the technological advances in ATVs that make them safe and fun to ride today. Yamaha's list of achievements includes
1987 Yamaha Warrior – First electric starter on a sport ATV
1987 Yamaha TerraPro – First ATV with power take off
1989 Yamaha Pro Hauler – First cargo bed on an ATV
1998 Yamaha Grizzly 600 – Largest engine ever in an ATV at the time
1999 Yamaha Beartracker – first Yamaha ATV built in the U.S.
1991 Yamaha 660R Raptor – Largest engine in a sport ATV at the time
2002 Yamaha Grizzly 660 – first push button front differential lock
2004 Yamaha YFZ 450 – best power-to-weight ratio of any ATV
2007 Yamaha Grizzly 700 EPS – first ATV with electronic power steering
Related Posts