Harley-Davidson says customers do not have to return bikes to have a Screamin' Eagle engine tuner removed after the company copped an emissions fine.
The US Environmental Protection Agency last week fined Harley $12m ($A15.7m) for fitting aftermarket the tuners which have been found to emit illegal amounts of pollution.
As part of a resolution of the issue, Harley also agreed to buy back the tuners, which has caused concern among owners that they have to return the tuners.
However, Harley spokeswoman Pat Sweeney says the settlement agreement requires the company to "offer to buy back from US dealers only any unused Pro Super Tuners they have in their inventories".
"There is no requirement for customers," she says.
"We are not replacing tuners in US dealer inventory; we are offering to buy back unused tuners in their inventory. The buyback period will end in December."
There has also been concern that riders may have bikes that did not meet US EPA standards after it was reported inaccurately reported by the Associated Press that more than 12,000 did not comply.
"During the EPA investigation, we discovered that 12,682 model year 2006 – 2008 specialty motorcycles (police, Shriner, mid-year introductions) that were not managed through our standard systems were not captured on the Certificates of Conformity issued by the EPA," Pat explains. 
"These vehicles fully met all the technical and performance requirements of the EPA and did not cause any excessive environmental impact beyond what is allowed by EPA, with the possible exception of a very small number of police bikes which had been modified to the specifications requested by the municipalities looking to purchase them.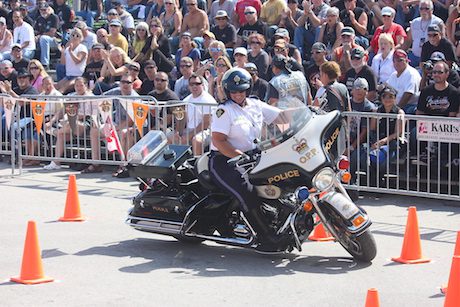 "After learning of this, we improved our processes to ensure it does not happen again. I believe they are all vehicles for the US."
Harley-Davidson Australia spokesman David Turney says there is no buyback in Australia and there is nothing to prevent their continuing sale.
"It's marketed and sold on the basis that they are for use only in racing or competition," he says. "We don't state that it is legal for road use.
"If they are used for road use, it can affect the owner's warranty."