Euro 4 emissions laws have already hit most supersport models, many air-cooled bikes, single-cylinder adventurers and most Japanese cruisers and now more models either make significant updates or face the chop under Euro 5.

The new laws come into effect for new models from 2020 and existing models from 2021.
Already there is talk about some of the models that face the chop unless they have major updates.
For example, both the Honda CBR 1000RR Fireblade and Yamaha YZF-R1 will not comply with Euro 5 requirements.
Chop or cleaner emissions?
One of the solutions to the tighter emissions laws could be variable valve timing (VVT), which is common in cars.
VVT makes the engine more flexible in different conditions, resulting in increased fuel economy, lower emissions and improved performance, particularly torque.
It is already used in Suzuki's GSX-R1000, several Ducatis and BMW's new Shiftcam technology.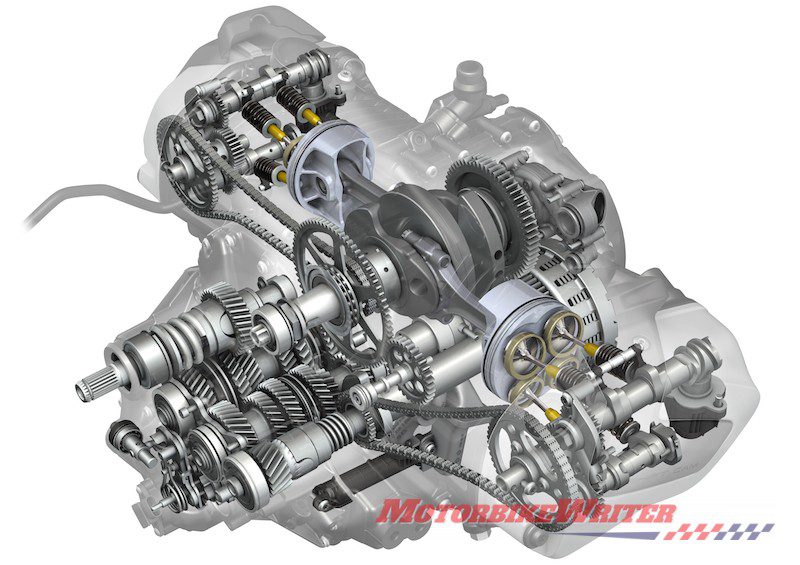 Recent patent filings in Japan reveal Yamaha will not scrap the R1 but make significant upgrade including VVT and a MotoGP seamless gearbox.
Meanwhile Honda has filed a patent for VVT to replace their VTEC system, so it could be used in the 'Blade.
Emissions history
The European Union emissions standards started in 1999 with Euro 1, followed by Euro 2 in 2003 and Euro 3 in 2006.
There followed a more-than-10-year gap before the tough Euro 4 regulations virtually halved the limits for carbon monoxide (CO), hydrocarbons (HC), and oxides of nitrogen (NOx).
Not only that, but the limits still had to be met after 20,000km of use.
Euro 5 is even more strict, cutting the limits almost in half again.
They will also require a more advanced onboard diagnostic system and motorcycles will be required to meet emission targets for the life of the bike!
It's a big ask and it has the engineers scrambling for solutions that won't make every bike an expensive technological nightmare.
European emissions laws also apply in many other countries such as Australia and Japan, although they have sometimes been delayed.
Some models that don't comply with Euro standards continue to be produced for markets such as America where the rules don't apply. However, their life is limited.