Ducati CEO Claudio Domenicali has told his workers that the sale of the company by Volkswagen has now officially been halted.
It's the latest development in an ongoing saga that started in December 2015.
Bloomberg Markets has now quoted Bologna union boss Bruno Papignani as saying Claudio told factory workers on Friday that the VW supervisory had halted the sale process.
Claudio allegedly told workers that union representatives on the board had convinced members to hold on to the Italian motorcycle manufacturer and continue investing in the company.
Sale or no sale?
It's great news for Ducati fans … or is it?
Halting the sale doesn't mean it is not for sale. It may just mean a delay.
In big business, everything is for sale … at the right price!
Earlier reports that the sale was being halted did not stop Indian automotive company Eicher Motors — makers of Royal Enfield — from increasing their bid last month to as much as €2 billion.
That was after the VW bard had shortlisted American motorcycle and powered recreational vehicle company Polaris Industries, investment firm Bain Capital, private equity fund PAI and the Italian Benetton family through former Ducati owner Investindustrial.
Their bids valued Ducati at €1.3-1.5 billion which is more than 13 times the company's annual earnings of €100 million.
Dieselgate
VW has considered selling Ducati since December 2015, just three months after the United States Environmental Protection Agency (EPA) issued a violation notice to VW for fudging the emissions figures of its turbo diesel engines.
The so-called "dieselgate" scandal is estimated to have cost VW up to $US30 billion in fines and fixing its engines, hence the need to sell some of its assets.
Ducati has been considered for sale alongside truck company MAN and even Lamborghini.
The sale was expected to be concluded this month.
Reuters reports that the sale may still go ahead next year.
Business as usual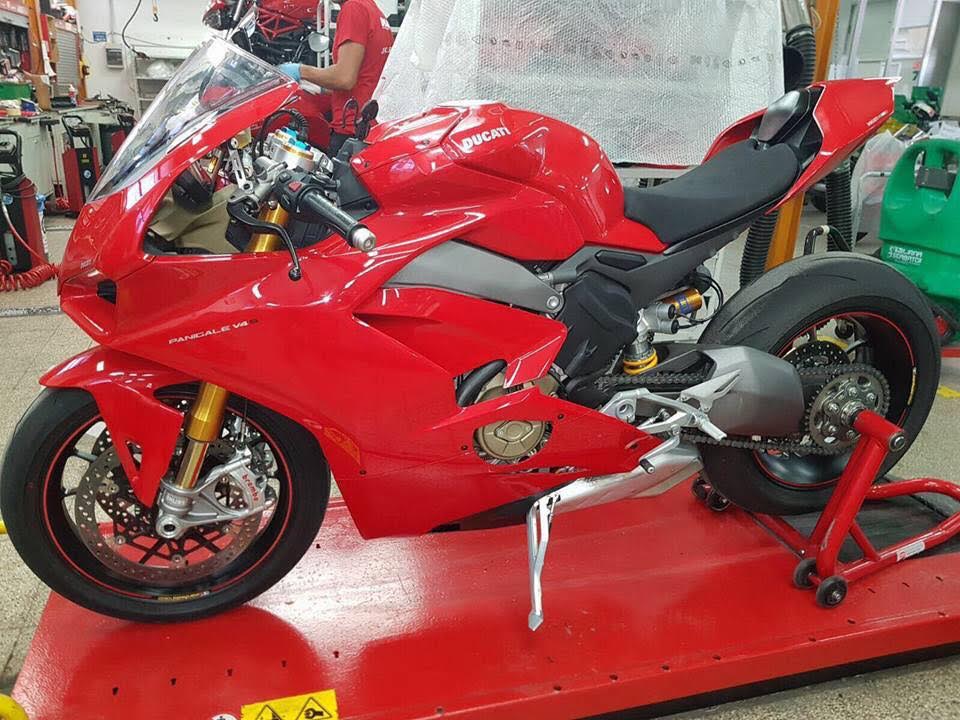 Despite all the disruptive talk about selling Ducati, it's been business as usual at the Bologna company.
They have released several new and updated models and developed their first V4 production engine.
The MotoGP-derived V4 Desmosedici Stradale will power their Panigale V4 superbike to be unveiled at the EICMA show in Milan in November.