Australia started with four bike competitors in the shortened 2017 Dakar Rally Dakar and ended with two finishing in the top 50, both battling injuries.
Third timer Todd Smith, 31, of Condobolin, NSW is 18th after being third on stage 10 and crashing heavily while Dakar debutante Matthew Hart, 34, of Blacktown finished with a remarkable 44th position.
Todd has competed before on a Honda and this year rode a KTM with little preparation as he was included in the team only a month before the start. His rally included two top 10 finishes despite the lack of preparation.
Matt finished nine hours behind the leaders on his number 149 Husqvarna, with his highest stage position a 35th today and his lowest a 68th. Matt rode for Australian charity, Soldier On.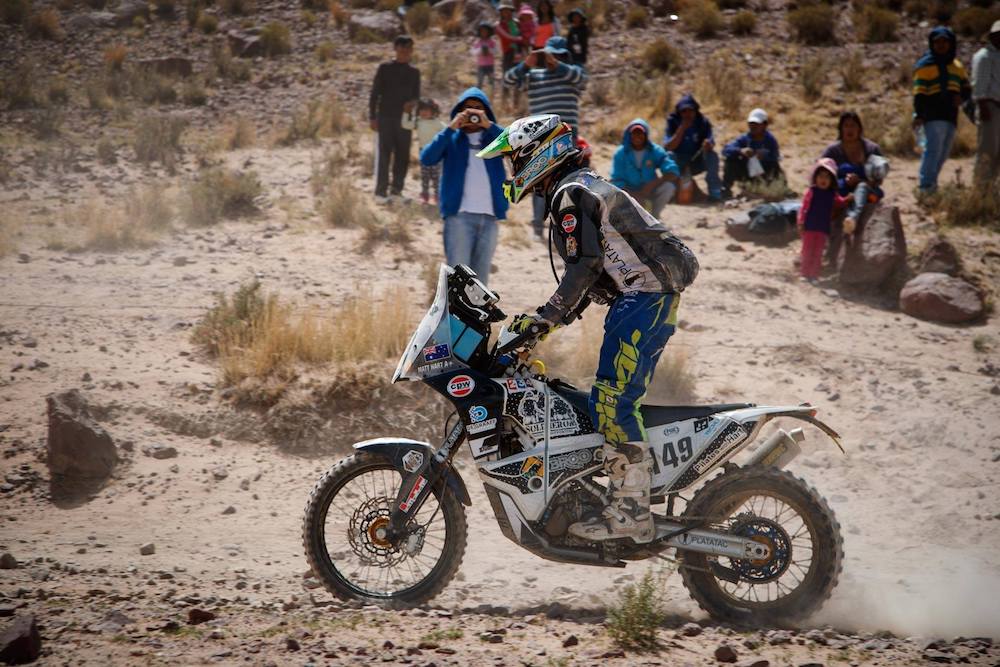 Not a bad performance considering he nursed a shoulder injury from a crash earlier in the event and 34 other riders dropped out of a field of 167 international riders.
To have two Aussies in the top 50 of the most gruelling motorsport event in the world is a great feat considering we started with four and lost two in the fourth stage.
Defending champion Aussie Toby Price crashed out of the rally on stage four left with a broken leg. He later apologised to Aussie fans for letting them down and has returned home to a warm welcome from supporters.
Queensland Rod Faggotter also retired on stage four with mechanical issues in his Yamaha. He was in 13th place at the time and recording top 10 times.The rally win has gone to a Briton for the first time and KTM for the 16th consecutive time.
Title goes from Aussie to Brit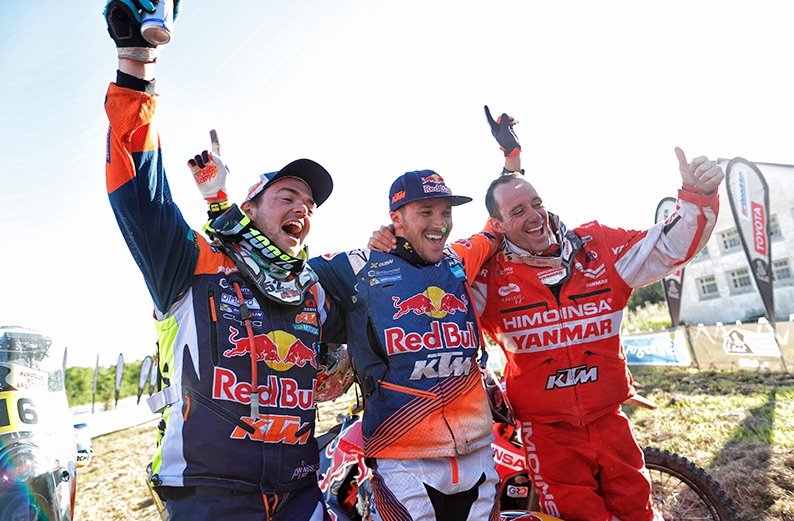 Sam Sunderland finished 32 seconds ahead of teammates Matthias Walkner of Austria and Spaniard Gerard Farres Guell, another three seconds behind.
The 2017 Dakar Rally was tumultuous with two stages completely washed out by floods and mudslides, riders complaining of incomplete road books and officials being slow and incorrectly marking parts of the course.
But that's the Dakar!
Cars, trucks and quads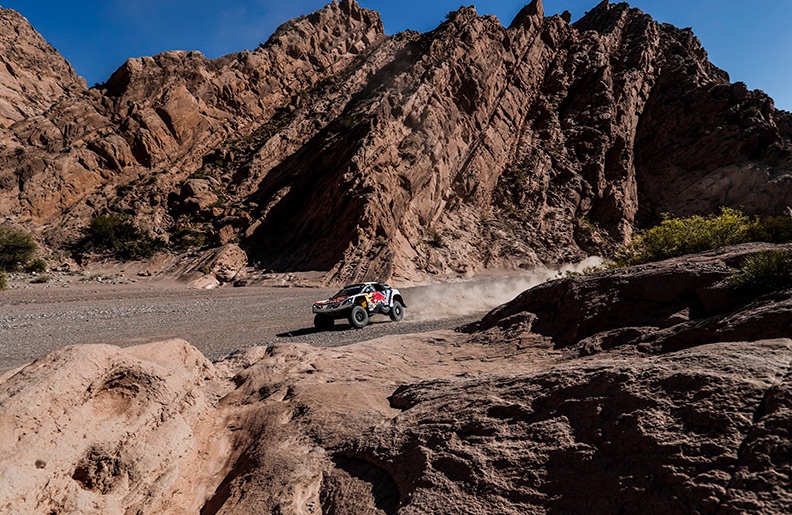 In the car category it was a trifecta for Peugeot, too.
Six-time Yamaha winner Stéphane Peterhansel  of France, won his seventh car title ahead of teammates Sebastien Loeb and five-time bike winner Cyril Despres.
Russia's Eduard Nikolaev of the KAMAZ-Master truck team claimed his second Dakar rally title  with his compatriot Sergey Karyakin winning the quad competition.
2017 Dakar Rally
Sam Sunderland, KTM, 32h06m22s

Matthias Walkner, KTM, +32m00s

Gerard Farres, KTM, +35m40s

Adrian van Beveren, Yamaha, +36m28s

Joan Barreda, Honda, +43m08s

Paulo Goncalves, Honda, +52m29s

Pela Renet, Husqvarna, +57m35s

Franco Caimi, Honda, +1h42m18s

Helder Rodrigues, Yamaha, +2h03m06s

Joaquim Rodrigues, Hero, +2h19m37s