What started out as a leisurely ride from Brisbane to Tenterfield and back over a couple of days with three friends and family turned into a bit of an adventure simply because one of our riders hadn't checked his tyre pressures.
I have been banging on about checking your tyre pressures for years. Check out our article on correct tyre pressures here.
In the article we say:
You should check your tyre pressures every time you go out for a ride or it can result in bad handling, increased wear, fatigue cracking, increased chance of a puncture, decreased grip and lower braking performance."
I probably should add that it is also important to check your mates' tyres, particularly important when heading off on a longer ride over multiple days with several others.
Sadly, one of our riders had never checked his tyre pressures since he bought his bike and got his licence about eight months ago! 
We were unaware of this before our ride. In fact, I only became aware after the inevitable happened.
I had charted a course that took us over some notoriously bumpy country roads on the NSW/Queensland border ranges and recent floods in the area had made the roads even worse with plenty of unprepared potholes.
My crew didn't hold back in criticism of the route, either.
So, as lead rider, I kept the pace down on known bumpy sections and unleashed on sections which I knew had been repaired in recent years.
With 20/20 hindsight, I should have kept the pace down everywhere.
Just south of Old Bonalbo where the Clarence Way has been resurfaced in recent years, we went through a lefthand sweeper shaded by a big old gum tree.
Right in the middle of the corner were two massive ruts in the bitumen with jagged edges. It looked like a truck had hit the skids when the tar was still hot and wet!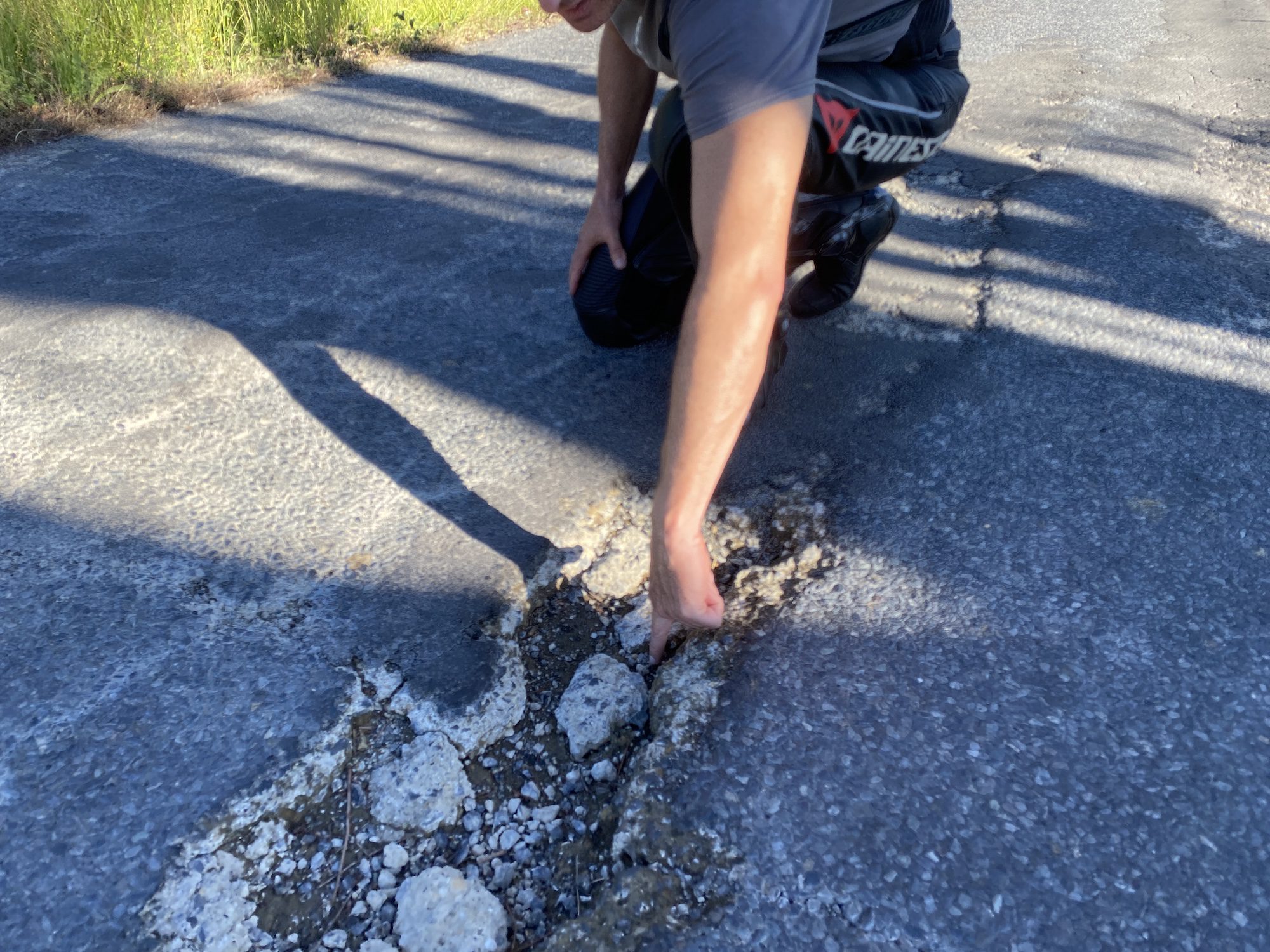 I didn't see the ruts because of the shade, but as I went through I noticed I had luckily ridden right through the middle.
Not so lucky was my riding partner whose back wheel hit a rut which immediately ripped a gaping wound in the sidewall of his KTM 390 Duke's rear tyre.
Normally if you cop a puncture it can be repaired, especially if it's a tubeless tyre. Click here for details on how to fix punctures.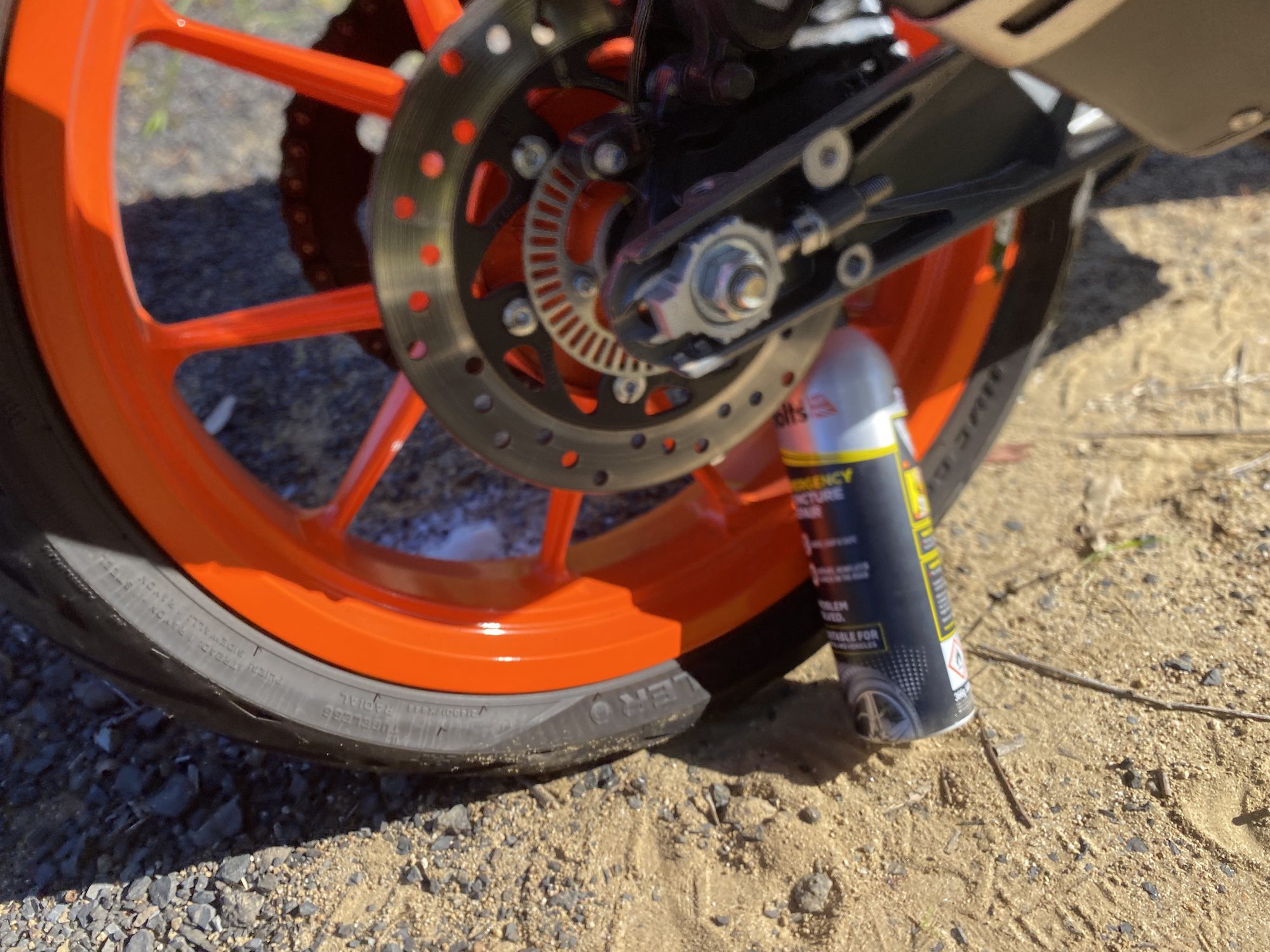 However, there is not much you can do about a 3cm tear and we were at least 50km from the nearest town.
Hours passed waiting for the RACQ/NRMA to send out a tow truck, so we never made it to Tenterfield, instead diverting to Casino overnight.
After the tyre was replaced the next morning, we fuelled up and checked our tyre pressures.
The front tyre on the KTM was 21psi when it should have been 39psi, so we assume the rear tyre may have been similarly low on pressure, causing the impact wth the pothole to split the tyre.
We all learnt a valuable lesson tat not only should you check your tyre pressures before as ride, but you probably should also check your riding partners' tyre pressures as well!