Michael Carusi has created this KTM 500 SX-F derived flat-track monstrosity. As you can see from the photos taken by Andrew Jones with Machines That Dream, it's awesome.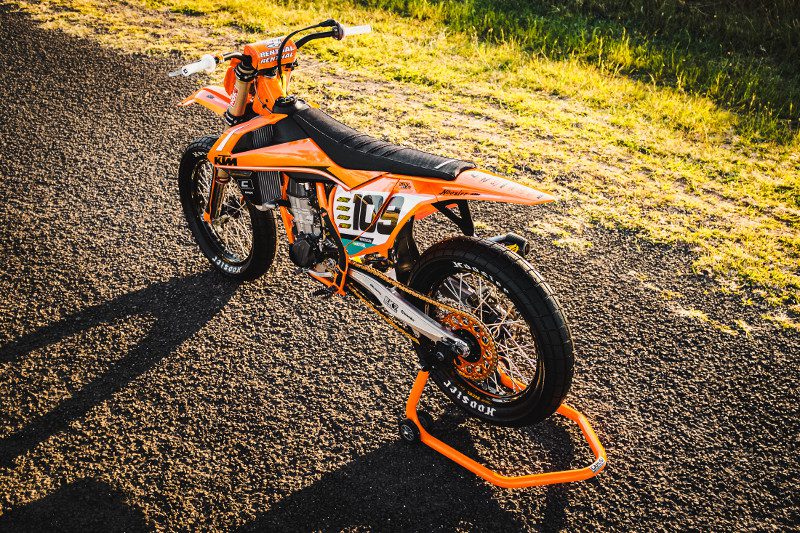 You don't typically find flat-track motorcycles being built from highly-capable offroad wheelie machines, but alas, here we are. Michael Carusi took the liberty to combine a plethora of parts from the KTM 450 SX-F and EXC-F 500cc to produce this stunning MX influenced flat-track motorcycle.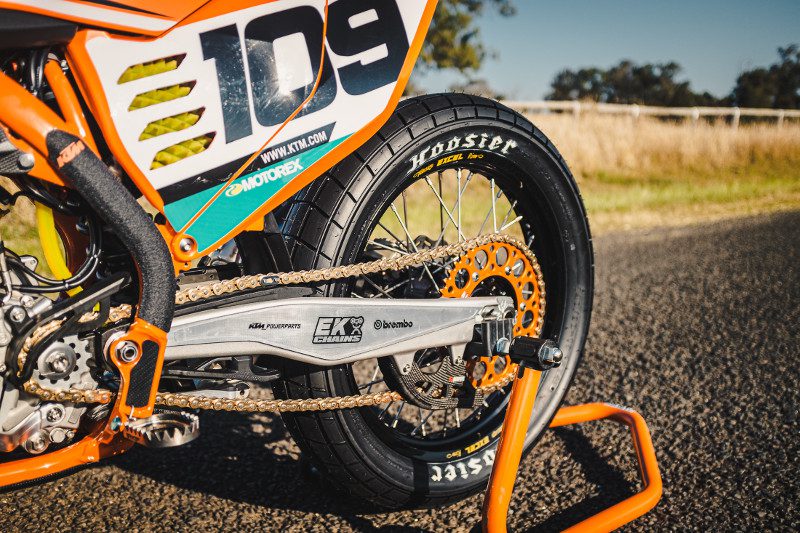 The engine is completely custom-built with parts being shared from both of the bikes he sniped parts from meaning this engine is built for speed. Titanium bolts have been fastened throughout the bike and completely replace all pre-existing steel bolts (an ode to the MX legacy), meaning a lighter, more durable motorcycle.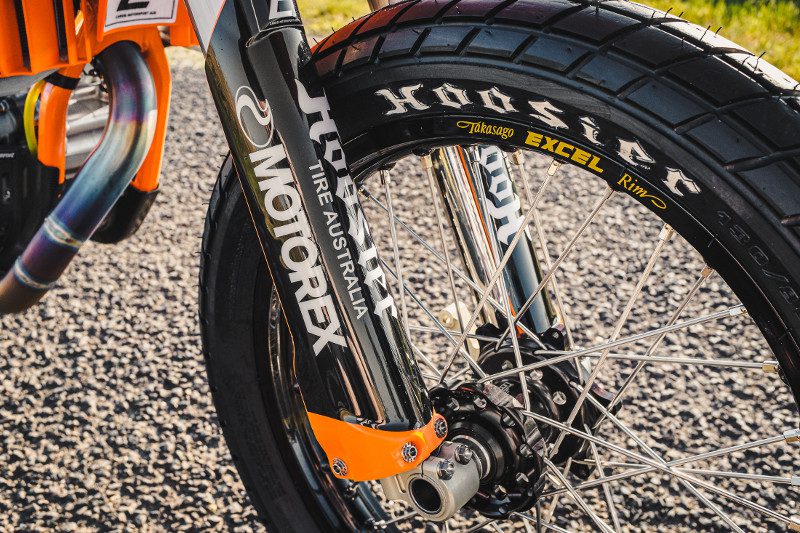 "I've created a kind of 'best of both worlds' flat tracker. The engine includes a combo of EXC-F and SXF components that we have raced with and tested over the years to make this 'wishlist' kind of build." said Carusi.
The tires have been outfitted with flat track-spec rubber and the exhaust has been modified to be a full titanium custom system to an FMF pipe. Carbon wark is seen throughout the frame inserts, skid plate, chain guide, and exhaust bracket to further save weight.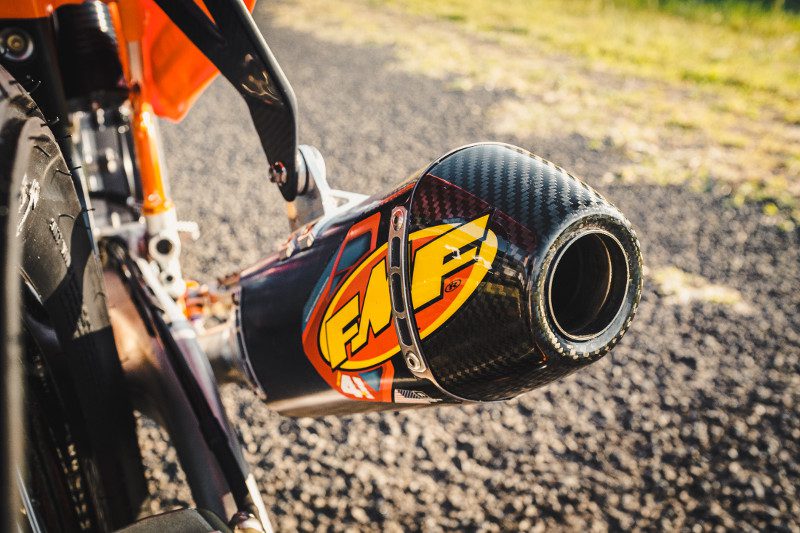 Although this isn't your traditional flat-track motorcycle, it's sure to crank out some insane lap-times at the dirt oval.