Pay Homage To the Greats
Many individuals like myself prefer the styling of things old and historic; Arturo Magni was in the same boat. Once an integral part of the MV Agusta racing brand, the Magni Brand has blasted thelselves back to the 50s and 70s with the creation of this amazing one-of-a-kind custom motorcycle.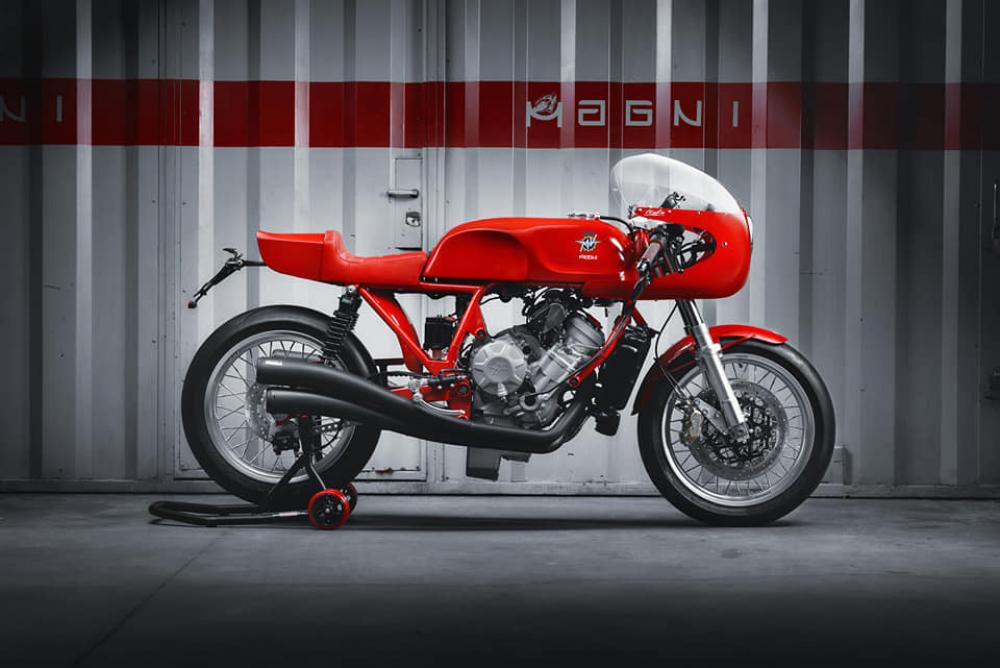 Arturo Magni's name holds weight for the MV Agusta brand. When the brand was seeking Grand Prix dominance, Count Domenico Agusta brought Magni into the team to help assist with the development of two bikes; a 125cc and 500cc. Magni spent his time as chief mechanic on the project, leading to the development of the brand's highly successful 350 and 500cc "Threes" in the 60s and "Fours" in the 70s. After leaving the racing scene, he moved to a race shop called Cagiva.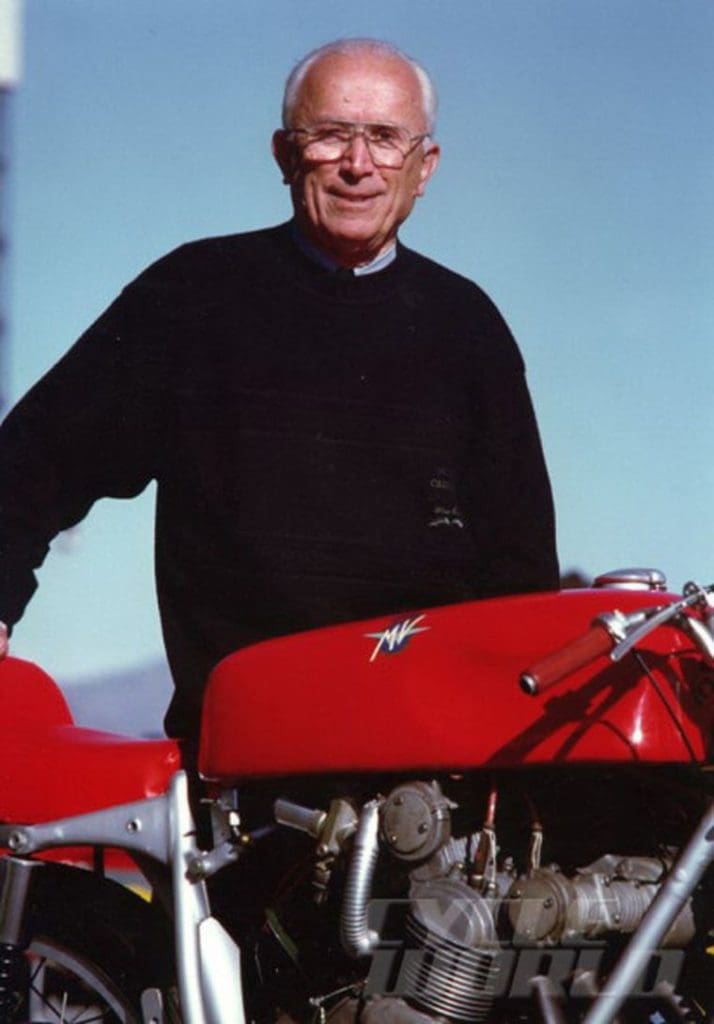 The Magni brand has gone above and beyond to bring us this historic tribute to his time spent at the MV racing team.
This motorcycle features the same modern-day inline-three MV Agusta engine found in the Brutale 800. Although the bike looks like it woke up from a new installment of Back To The Future, it is still a highly capable race bike with fully adjustable ORAM suspension in the front and rear in addition to the four-piston Brembo brake kit on both sides of the bike.
This collector's one-off motorcycle probably won't be seeing an official sale any time soon… Magni bled MV Agusta until the day he, unfortunately, died five years ago, so perhaps you may be able to see this bike at their museum in the near future when things open back up.