An army veteran rider who claimed he was assaulted by police at a March 2018 charity ride feels exonerated knowing the officer has been placed on restricted duties.
Michael "Magic" Parr faced a charge of not obeying the direction of police for this incident caught on video, but the charges were dropped in April, 2019.
Exonerated
When told that the officer, Senior Constable Andrew Murphy dubbed "Raptor 13", was placed on restricted duties earlier this year, Magic said it was "good news".
"The guy is psycho and that should have been obvious to the hierarchy a long time ago," he says.
At the time, Murphy was part of NSW Police Strike Force Raptor established after the infamous 2009 "bikie" brawl at Sydney Airport.
The charity ride video is not the only one to have surrounded Murphy in controversy.
Type "Raptor 13" into a YouTube search and you will see a selection of videos, including:
Harassing mourners at the funeral of bikie boss Mahmoud "Mick" Hawi last year;


Holding a metal pole to a man's head during a traffic stop;

Failing to supply his name during a traffic stop; and


Making "rude and disrespectful" comments to a 24-year-old female P-plater and her stepmother after failing to indicate at a roundabout.
In the latter incident, the Law Enforcement Conduct Commission found Murphy and another officer engaged in "serious misconduct" by racially abusing the two Afghan Muslim women.
While both officers were found to be "unfit for purpose as a police officer", Murphy was also found to be "presently unfit" to deal with the public.
However, News Ltd reports that Murphy has been on "appropriate restricted duties" since earlier this year.
We asked a police psychologist who determines the fitness of officers for duty what that meant.
They said it usually meant the officer was assigned to desk or other duties with limited or no public contact.
While it is not a demotion in rank, it usually means they work 9-5 and lose lucrative shift penalties.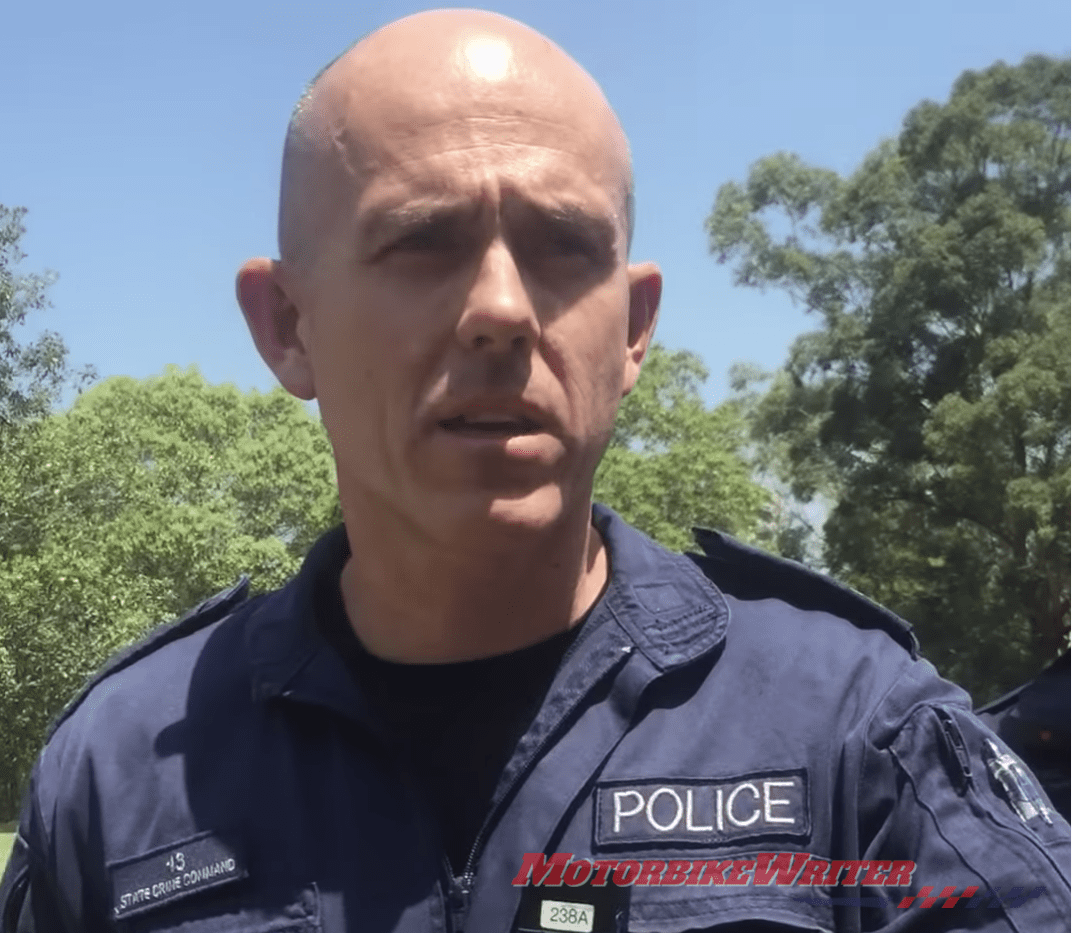 Charity ride incident
Magic had faced a charge of not obeying the direction of police for the incident at Woodenbong on 3 March 2018 when police roadblocked the 26th annual Good as Gold ride.
The hearing was scheduled for April 2019 in Kyogle Local Court, but police prosecution contacted Magic a couple of days before to say they would not proceed. No reasons were given.
Rather than feeling exonerated, Magic said he was disappointed with the result as he had been looking forward to his day in court.
He also made a formal complaint to police of alleged unlawful assault when the officer shoved him.
However, NSW Police Force Professional Standards Unit rejected the complaint, saying the officer's shove was a "single approved check drill in accordance with his training".
Click here to read the full reply.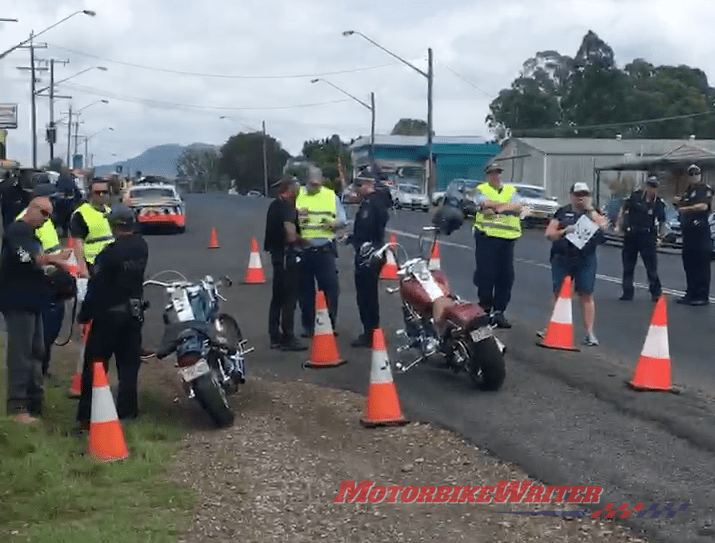 "Police policing their own is an endemic problem," Magic told us.
"There needs to be an external body to handle complaints about police.
"People are being abused and give up making complaints because they know it will not go anywhere.
"Now police feel they can do anything they like."
Not if they have no public contact, they can't.