ChainBath could make the messy job of cleaning your motorcycle chain easy, either with or without a paddock stand.
Canadian inventor Daniel Chiriac, 45, has a patent pending on his ChainBath device which he now plans to licence and produce.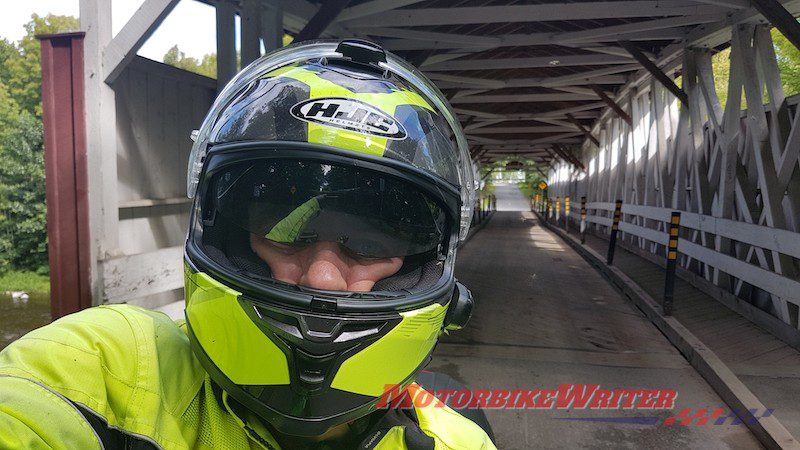 The brilliance of this simple device that sets it apart from others is that it can be used with or without a paddock stand, you won't get your hands dirty and it is light and portable so you can take it with you on a long trip.
"I found chain maintenance on my Kawasaki Versys was killing the fun of riding and I hated it," Daniel tells us. 
"That's why I designed the ChainBath to make chain cleaning easy, fast, mess-free and environmentally friendly."
Daniel is looking for a company to license it.
In the meantime, he has kick-started a Kickstarter funding campaign to get the project up and running. Click here to check it out.
Here is how it works with a paddock stand:
Now, out on the road without a paddock stand:
Before we go any further, those with shaft and belt drive, please keep your comments as clean as your drive! Click here for more on the differences between chain, belt and shaft.
How ChainBath started
"I hate chain maintenance: the dirt, cleaning solution, the cardboard, the mess, the uncomfortable position, the fact that I was never able to give it a good clean," Daniel says.
"First I replaced cardboard with a plastic sheet but it was still dripping on the ground, so I used a plastic tray to collect the solution and all the dirt from the chain.
"However, it was not possible to use it on the road and I do a few long trips every year with my wife and my son."
He says he hated the cumbersome routine of spraying a bit of WD-40, moving the bike, spraying again, moving the bike, etc, all while dripping the dirty solution on the ground.
"I wanted a clean-hands, easy and quick solution," he says.
"The best solution is to completely submerge the chain in a bath of solution. But it's laborious to remove the chain every 500km.
"So if I cannot bring the chain to the bath, maybe I can bring the bath to the chain?"
ChainBath design
There are quite a few chain cleaners on the market but they work on the straight portion between the two sprockets and the gunk drips down on the sprocket.
Daniel's design accesses the lowest spot on the travel of the chain under the rear sprocket to create a "bath" to collect the gunk.
Because it collects all the cleaning solution, it can be responsibly recycled and it doesn't end up draining into the gutter and into our river system. 
Daniel started first with a cardboard form then had a friend weld some metal sheet to make the shape for testing.
"It worked! I could have the chain take a bath on the bike," he says.
Daniel also designed a system that made it quick and easy to fit and remove.
"Out on the road I can install it in less than 30 seconds.
"It completely submerges and cleans all the chain parts just by 'walking the bike' for a few metres. It also collects all the solution and the dirt.
"In less than four minutes, I can install the device, clean the chain, remove it and be back on the road.
"My first chain was changed at 19,000km, but now I see the big difference a clean chain is making to its life."
Daniel has used WD40 but now prefers kerosene as the cleaning fluid because it is cheap and effective.
You can buy special chain cleaners, but we've also found kerosene to be very effective and cheap.
"I now want to bring this to all riders who have had enough of dirty hands, cardboard, back pain, grease, oil, rust, mess and money thrown away on expensive cleaning solutions," he says.
Daniel is also considering a permanent fixture and bristles on the inside which would help clean really grubby chains such as on off-road and adventure bikes.
The prototype was 3D-printed, but his production version will be mould-injected plastic which is cheaper.
There is no date yet for the product or its price, but we will update you when Daniel goes into production.
"I'm actively looking for a company that can manufacture and sell," he says.
About the inventor
Daniel is a mechanical engineer with experience in R&D, testing and aerospace.
"I'm also an inventor in my free time. I'm trying to solve problems with interesting solutions," he says.
"My first idea that just hit the market is the Shrinkable Sofa."
"I've always wanted to ride a motorcycle and finally in 2010 I got my licence and my first bike, a new 2009 Kawasaki Versys 650."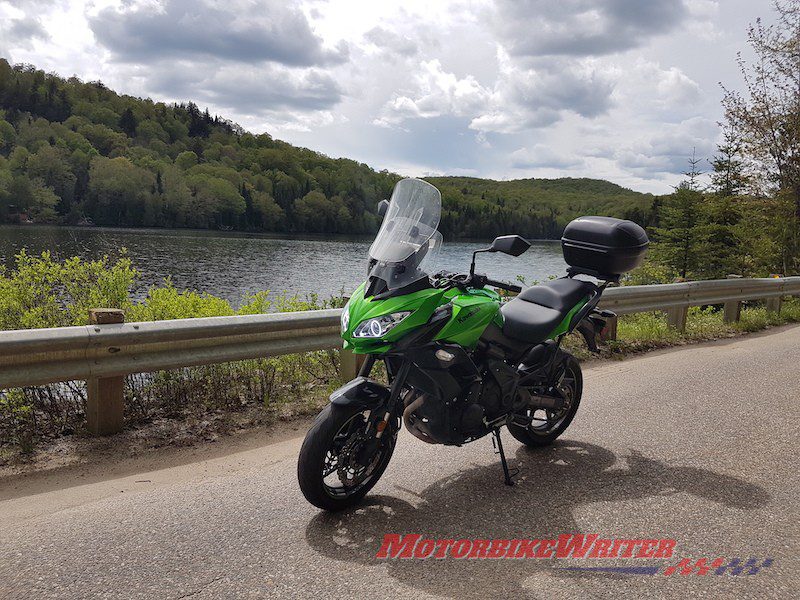 We warn potential supporters of Kickstarter crowd-funding campaigns that they do not issue a refund. Backers will have to contact the campaigner for a refund, put a stop to their payment or cancel their credit card.