Chinese brand CFMoto is marking 15 years in Australia with sales surpassing 25,000 and no hint of a slow-down despite recent trade disagreements between the two countries.
Distrbitor Mojo Motorcycles has been importing the bargain-priced bikes since 2005 and now has more than 80 dealerships across the country.
Mojo boss Michael Poynton says there has been no backlash over the trade dispute.
"CFMoto has posted record retails sales this year in Australia with no signs of things slowing down, especially with the new models on the horizon," he says.
"So in answer to your question, absolutely not."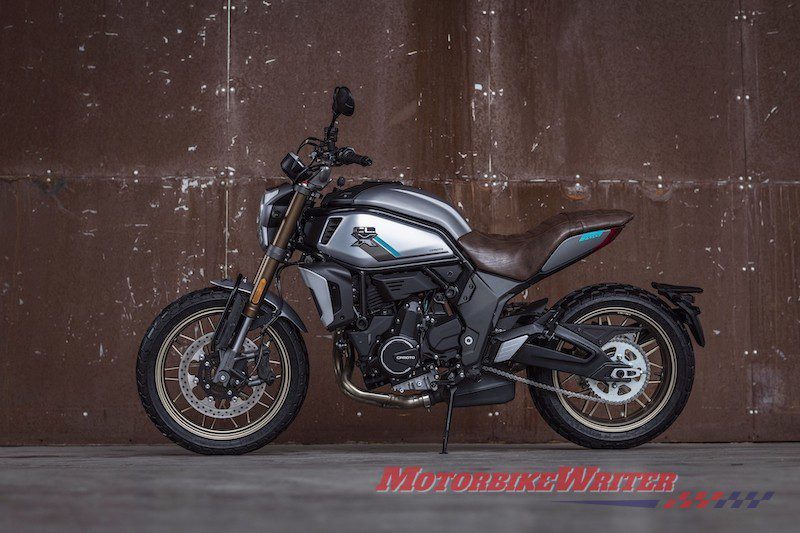 The new models he refers to are the sexy 700CL naked bike and the company biggest bike yet, the 1250TR-G sports tourer.
The 700CL has been delayed to early next year and pricing should be announced later in 2020, Michael says.
Pricing on the 1250TR-G is yet to be confirmed, but if it is like the rest of their range which is all learner-approved, it should be the cheaper in its class.
Australia's relationship with CFMoto kicked off in 2005 when Mojo Motorcycles directors Joshua Carter and Michael Poynton began importing scooters under the brand Mojo Scooter Co.
Mojo Motorcycles soon added CFMoto's range of motorcycles, ATVs and UTVs to Australia and New Zealand and relocated to a company-owned, purpose-built 5000sqm distribution centre in Altona, Victoria.
"CFMoto was founded in 1989, so it's still a relatively young company," Michael says.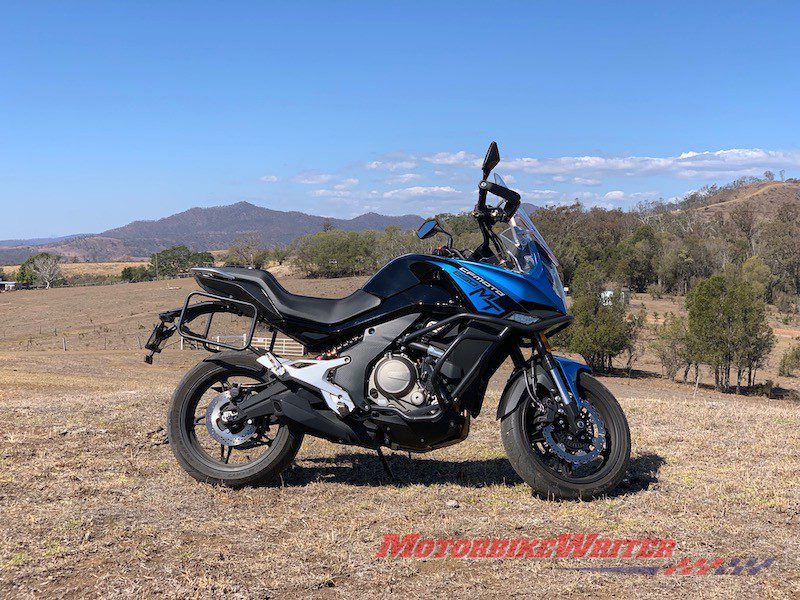 "In that short time, however, it's become a seriously powerful player in the ATV/UTV markets across the globe, and we knew big, bold moves were on the horizon for the company's motorcycle division.
"We've been the official distributor for CFMOTO here in Australia and New Zealand for 15 years now, and the rapid rate of progress the company has shown never ceases to amaze me. And on top of that – amid a year of a global pandemic no less – we're seeing record sales as we prepare for the arrival of an unprecedented number of new models in local showrooms."
CFMoto's road motorcycle range includes four NK naked bikes (150cc, 250, 300 and 650) as well as the 650MT adventure tourer, 650GT sports tourer and their first full faired bike, the 300SR which has just arrived in local showrooms with a rideaway price of $5790.