Chinese motorcycle and scooter manufacturer CFMoto has confirmed it will produce a range of electric vehicles which will be available in Australia from 2022.
Last month, they announced the purpose-built electric 300GT-E police bike.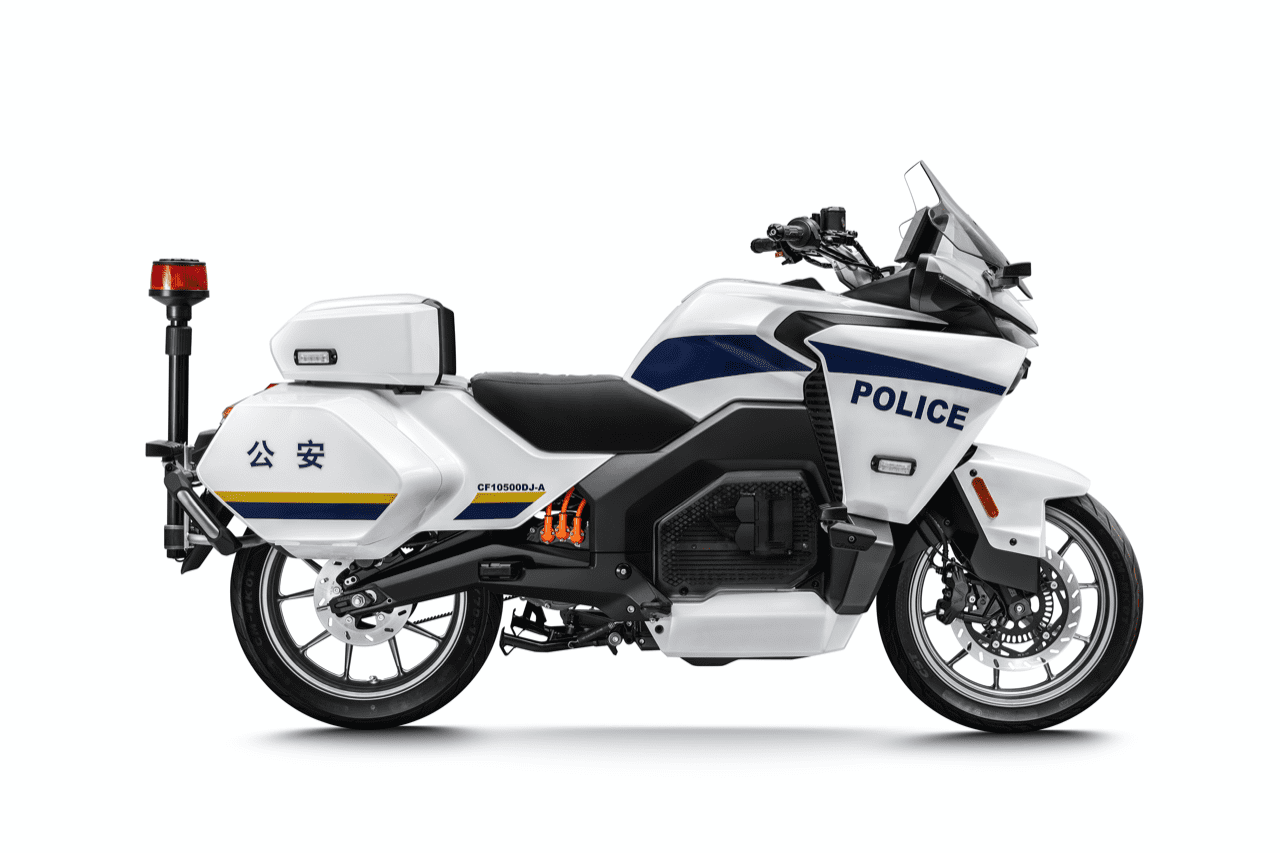 Now they have followed up with the announcement of an electric sub-brand called ZEEHO and a Cyber concept scooter. 
CFMoto Australia importer Michael Poynton of Mojo Motorcycles says the production version of will go on sale in China in the first half of 2021 and reach Australian showrooms in 2022 even though he reckons Aussies are ready for electric urban vehicles.
"They are scheduled for release in the Chinese domestic market first half of 2021. We need to wait for this happen before we can begin with our own ADR (Australian Design Rules compliance) testing," he says. 
"This process takes time, hence the 2022 introduction date."
Like most CFMoto products, this is designed by Austrian designers Kiska who also design for KTM. 
CFMoto and KTM have had a long association with the Chinese manufacturer producing small-capacity KTM bikes for the local market for several years.
So this new announcement sparks speculation that KTM will also soon wind up its electric product range.
KTM has been in no hurry to get into electric motorbikes with only the Freeride E trials bikes in production since 2015.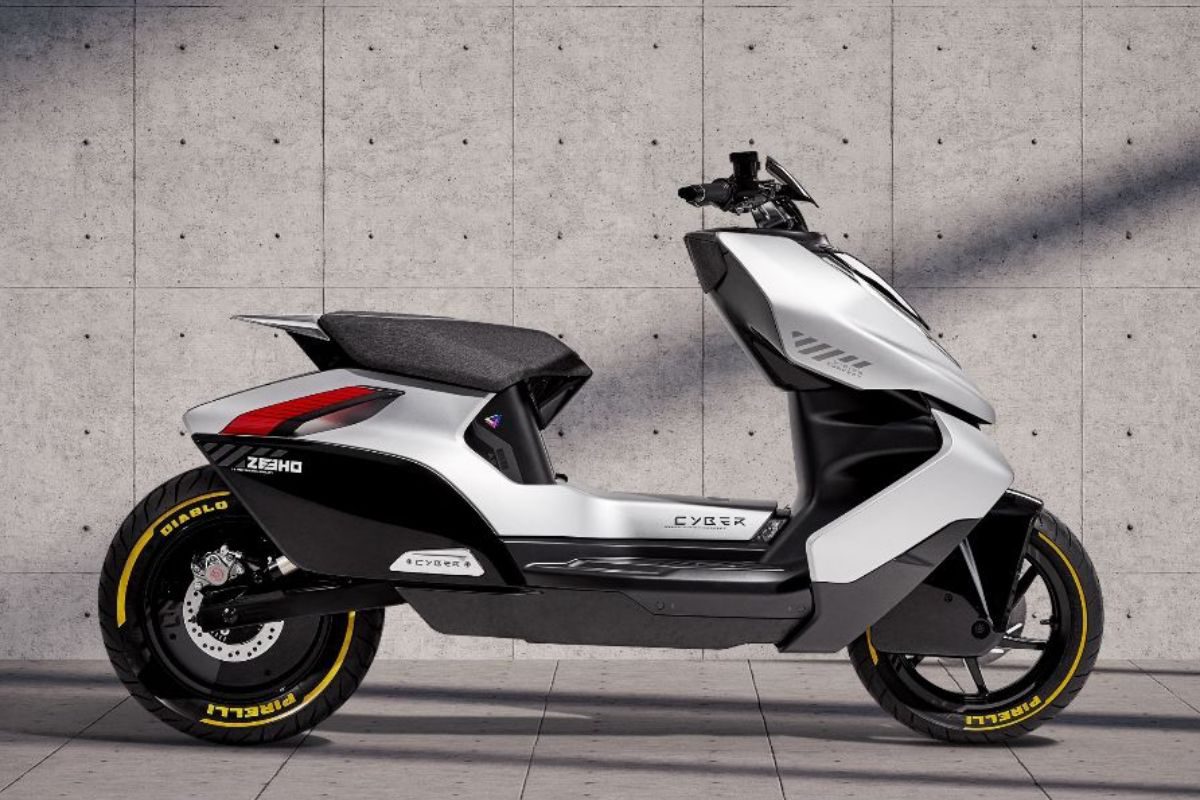 Meanwhile, CFMoto's electric scooters will soon arrive with a "Cobra" powertrain consisting of a 10kW mid-mounted and water-cooled IP6-certified electric motor delivering 21.3Nm of torque.
They claim a 0-50km/h acceleration time of 2.9 seconds and a  top speed of 110km/h.
The Farasis Energy 4kWh lithium-ion battery provides 130km of effective range according to New European Driving Cycle guidelines, while a fast-charging system recharges 80% of the battery's capacity within 30 minutes.
The battery management system has a lifespan of 2500 cycles, or eight years, and a riding distance of up to 300,000km during operating temperatures between -20 and 55 degrees Celsius.
The hi-tech scooters also include six high-definition cameras for a complete 360-degree obstacle warning system, Bosch stability control and a ride-by-wire system with 'Eco,' 'Street' and 'Sport' riding modes.
There will also be a special ZEEHO app which will show battery status, navigation and allow users to customise their dashboard.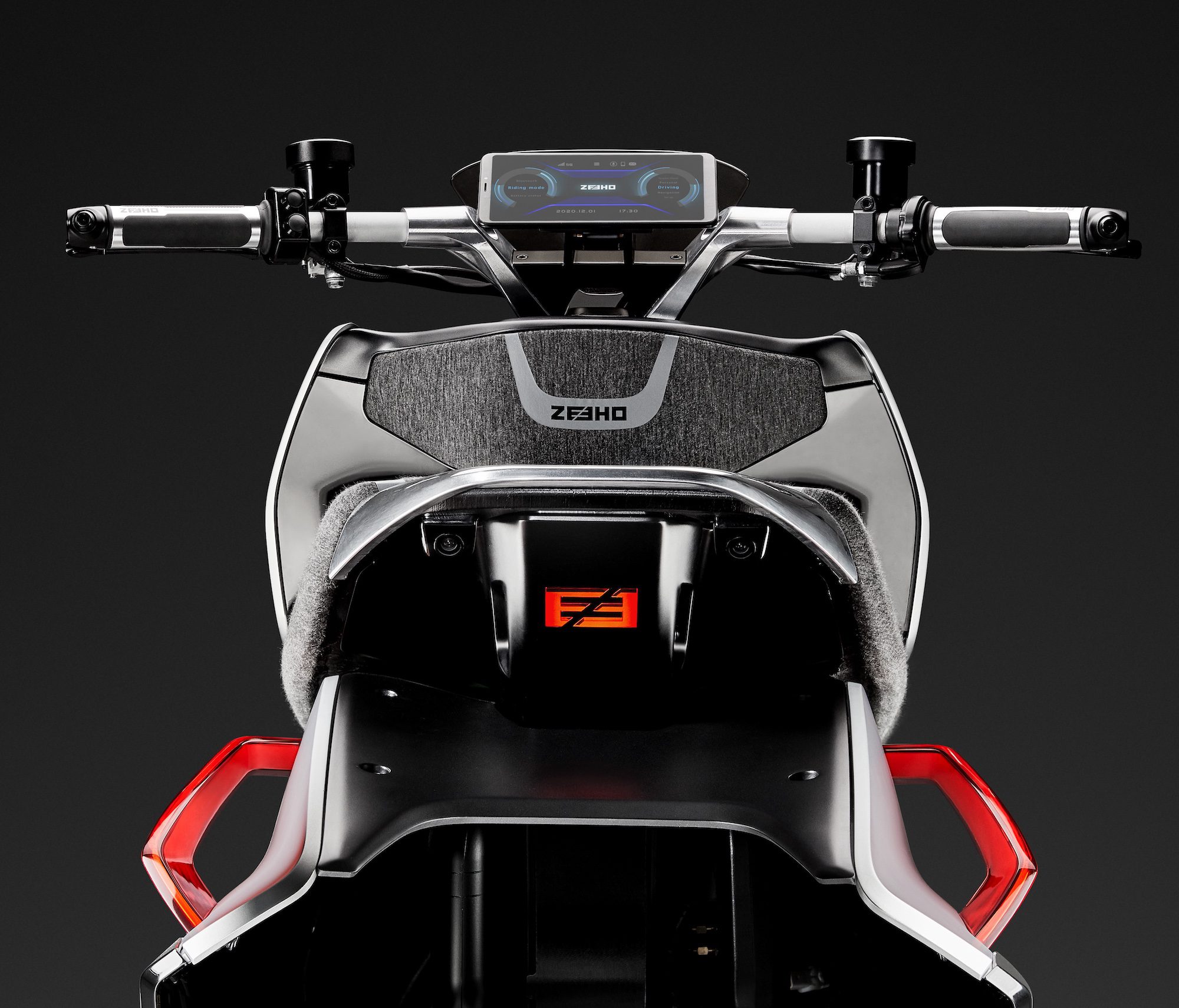 Other tech features are smart communications, keyless start, mobile unlock, voice commands, remote diagnostics, live vehicle tracking for vehicle security and "traffic-appropriate integration of social networking".
So maybe you can check your Facebook status when sitting at the traffic lights!
Surprisingly, it has quality Brembo disc brakes with ABS, adjustable suspension and Pirelli Diablo tyres.
Also surprising is that it is chain drive instead of direct or belt driven.
While CFMoto is a market leader on price, these scooters may not be among the cheapest.
Michael says pricing is yet to be announced, but confirms they will retain the quality components. 
"However when you look at the quality of components used and the impressive performance figures, I certainly wouldn't expect these to be the cheapest electric scooters on the market," he says.
He hopes the range of electric scooters will be followed by electric motorcycles like the police bike.
Michael also says there has been no Aussie customer backlash over the current China trade issues.
"CFMoto sales are up considerably in 2020 with our retail volumes setting a new record and showing no signs of slowing," he says.