Motorcycle Trailer Reviews Information about motorcycle trailers, including motorcycle trailers for carrying cargo behind motorcycles. Also enclosed trailers for...
Motorcycle Riding Schools: Visit the wBW Motorcycle Riding Schools, Track Days and Racing Schools  page for a listing of street skills, track and motocross...
Don't miss a thing! Now there are several ways to follow webBikeWorld and get immediate updates on the latest webBikeWorld reviews, news and information! The official webBikeWorld Google+ page! Twitter – Every time a new webBikeWorld article is posted, a Tweet goes out to all subscribers! Facebook – webBikeWorld articles plus news, factoids...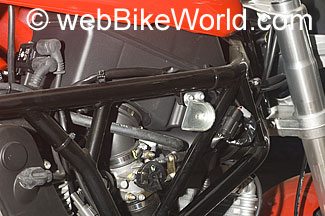 Ducati GT 1000 Throttle Cable Adjustment I've been noodling on the possible reasons for the GT1000's super-sensitive throttle.  It could...
Ducati News Archive:  Note: Most recent news listed first; selected articles only, others may have been deleted. 2008 Ducati News:  Ducati...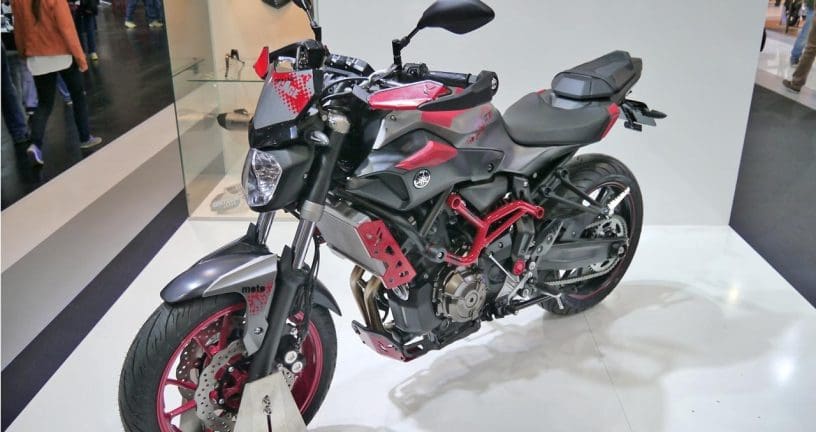 Photos From the 2014 Intermot Show October 5, 2014 – Here are some photos from the 2014 Intermot show in Cologne, Germany. The photos were taken by Dragoș Ștefan for webBikeWorld.com. Included are the new BMW R 1200 R and BMW R 1200 RS; the Ducati Scrambler; the Kawasaki Ninja...
2014 Suzuki V-Strom 1000 ABS "Adventure" Quick Pics The 2014 Suzuki V-Strom 1000 ABS was introduced in the U.S.A. at...
EICMA 2011 Live Report Thursday, November 24 Crowd Control at EICMA 2011! Time to wrap it up, I'll have...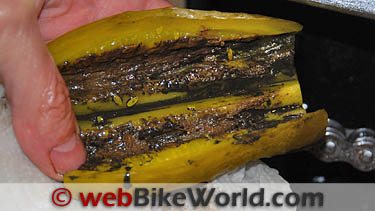 A discovery by a webBikeWorld visitor means the perfect motorcycle chain cleaner has finally arrived. Made from an organic compound, it's also inexpensive, and although it may seem strange, it works. We've been reviewing motorcycle chain lubes, chain cleaners and degreasers since metal chain links were first invented. Which, by...
Mounting new Givi saddlebags on Erik Stephens' (Twisted Throttle) BMW F 650 GS on a very rainy Sunday afternoon. Givi...