Just give a quick search on any search engine for motorcycle helmet communicators, and you're likely to see Cardo listed as the communicator of choice among riders. In a very competitive industry with cheaper alternatives on Amazon, Cardo's done it again!
Following extensive research and development, and a complete overhaul of the entire component make-up of the PACKTALK series, Cardo Systems rolls out a new version of its Packtalk dynamic mesh communicator system.
New for 2022, the PACKTALK EDGE offers several innovations and improvements that are supposed to make it their best dynamic mesh communicator yet, and they wanted us to try it. The "Evening with an Edge" soft in-person launch event was held at Roland Sands Design in Long Beach, CA.
Event Space & Recap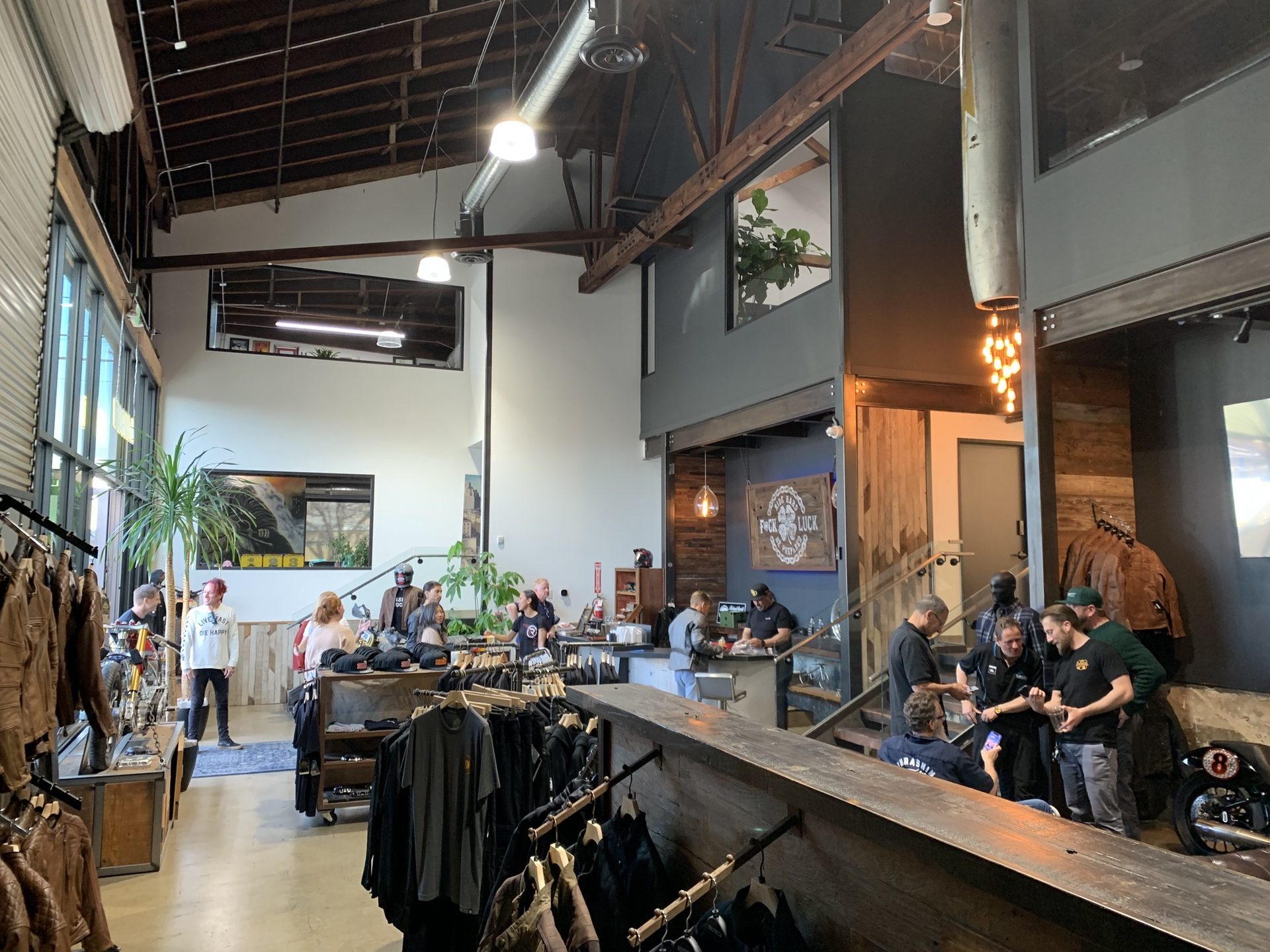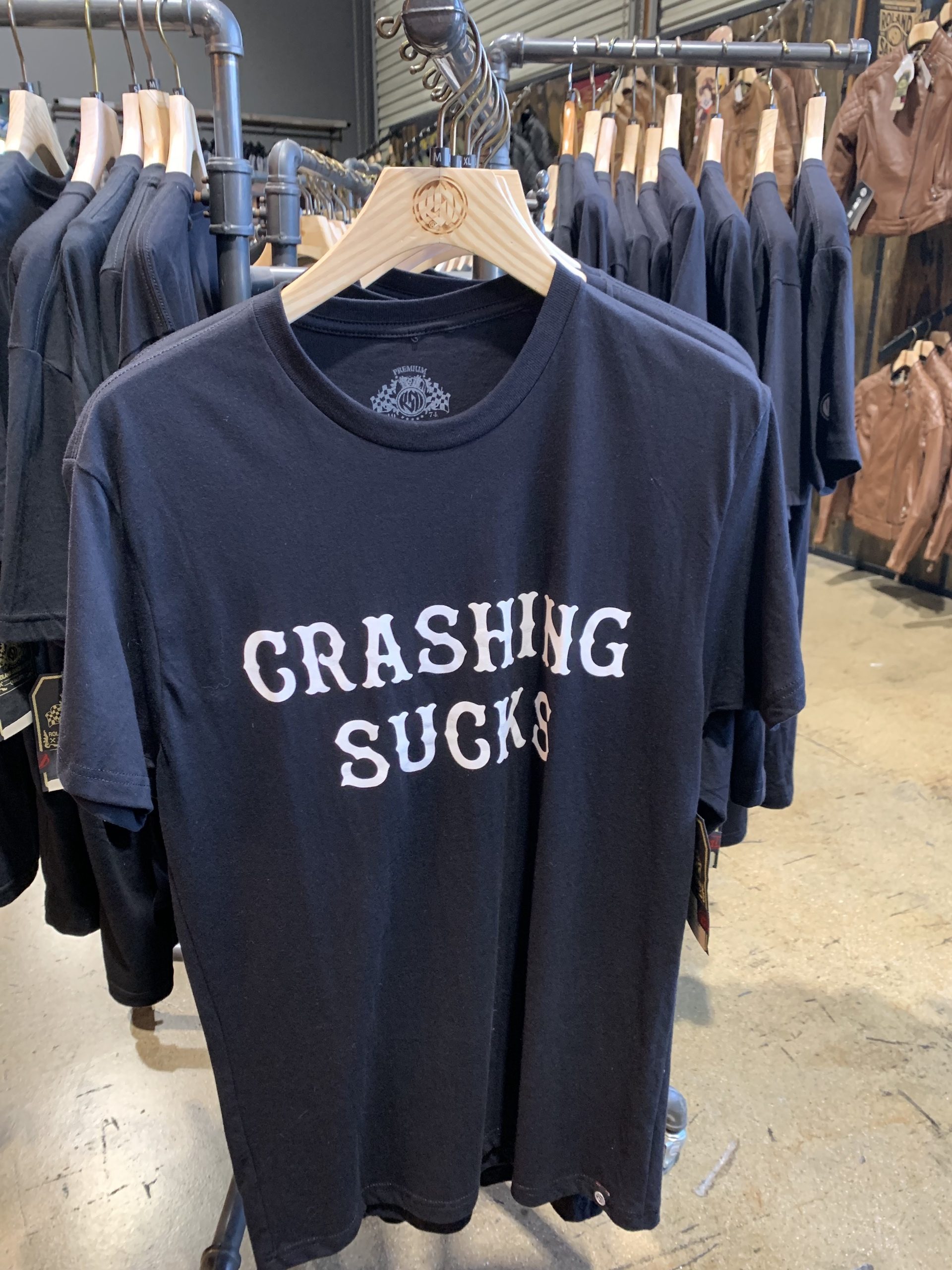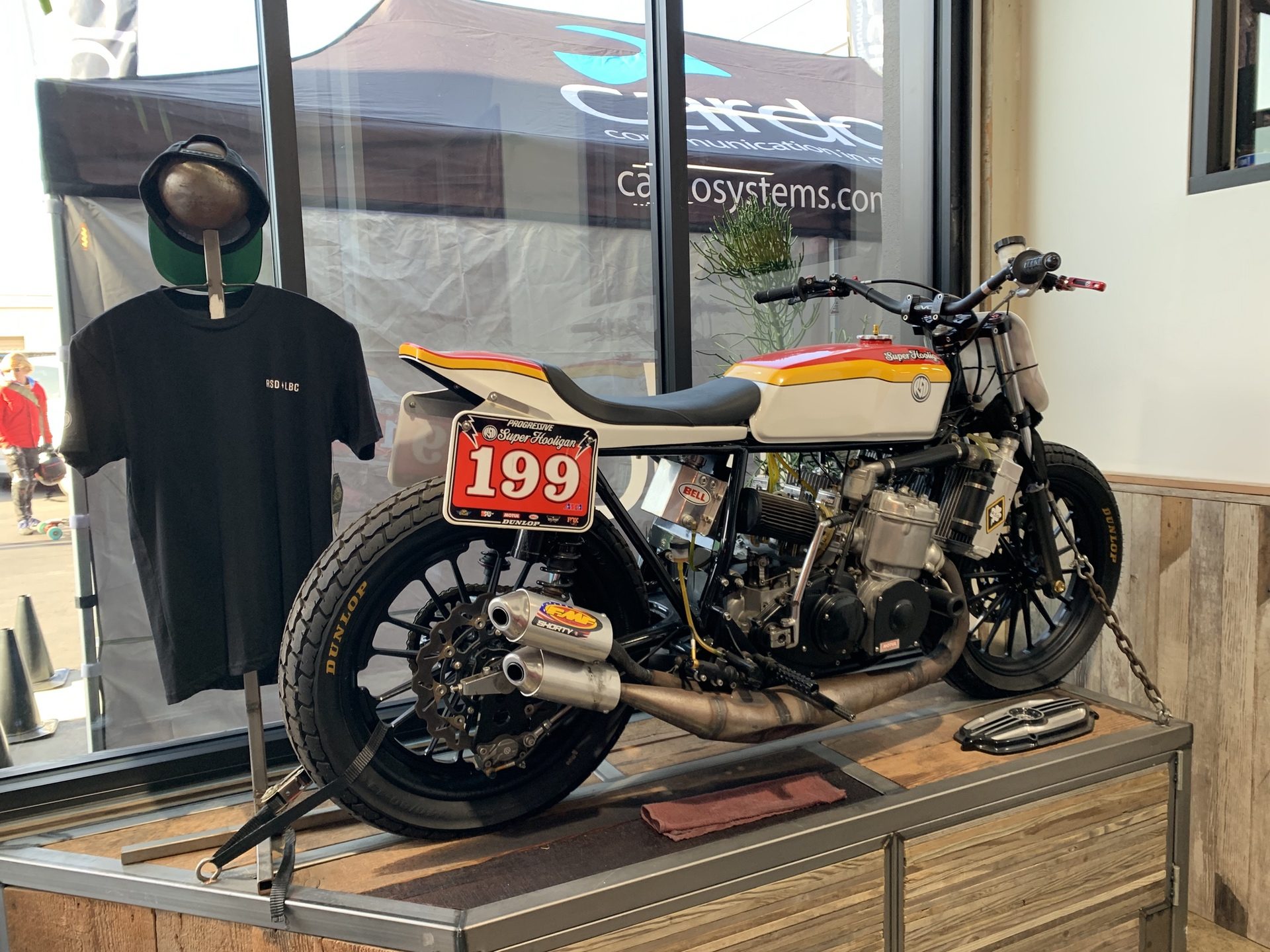 The main event was held in Roland Sands' workshop and design studio. Cardo had set up tables with a PACKTALK EDGE on each to handle. There were also Cardo sales techs to explain the technical details and functions of the unit. It was fun to play with and interesting to see in person.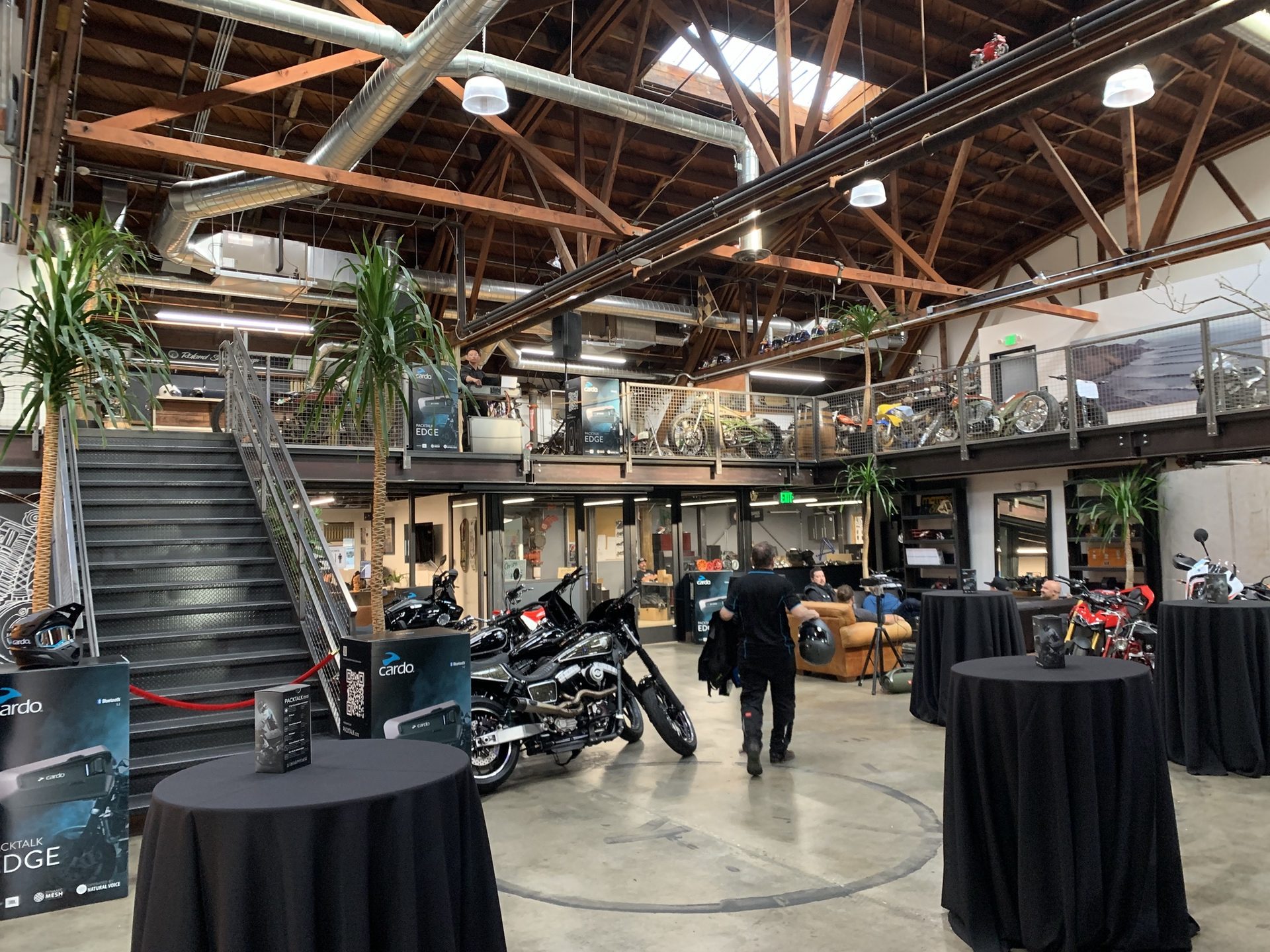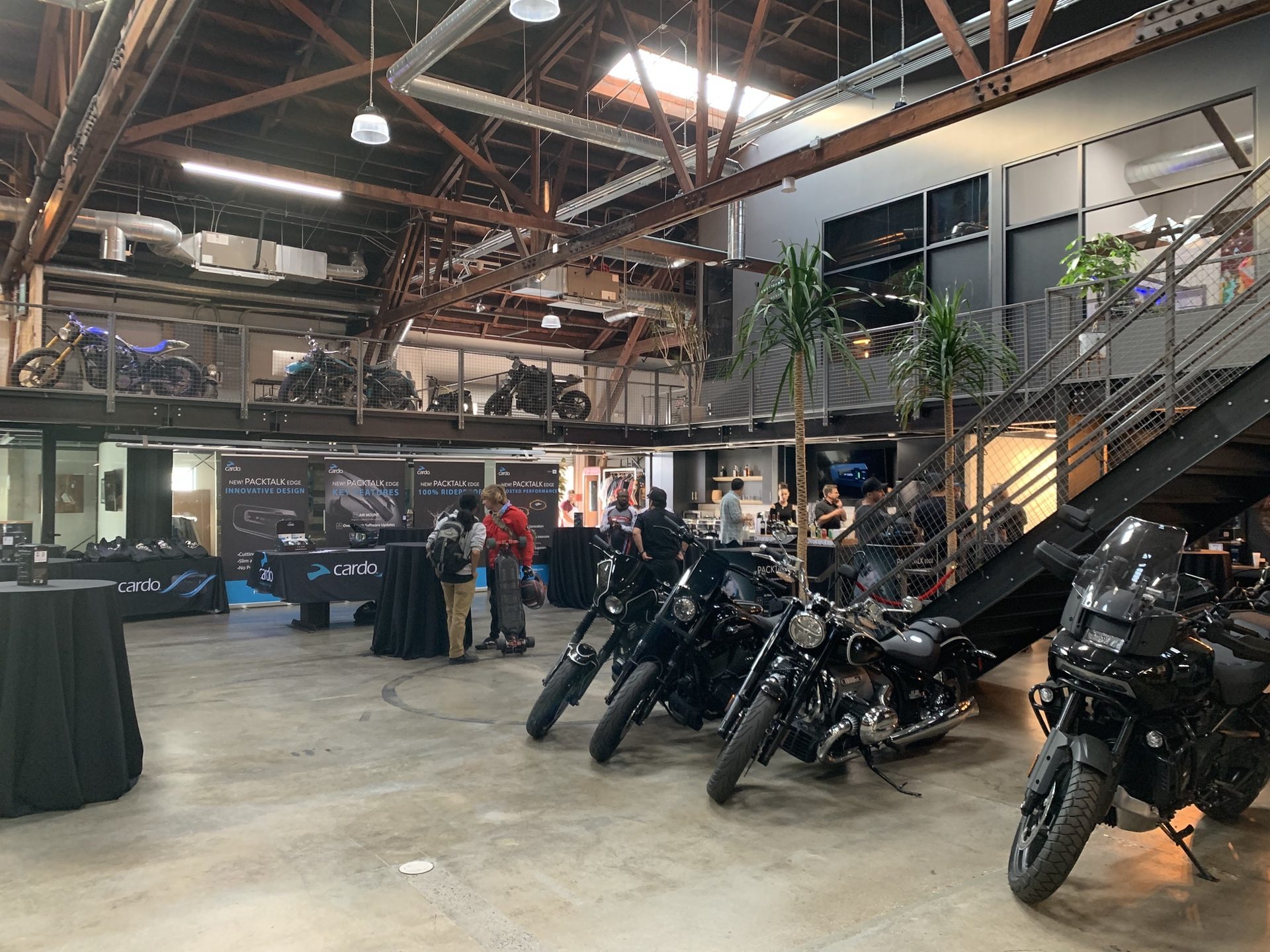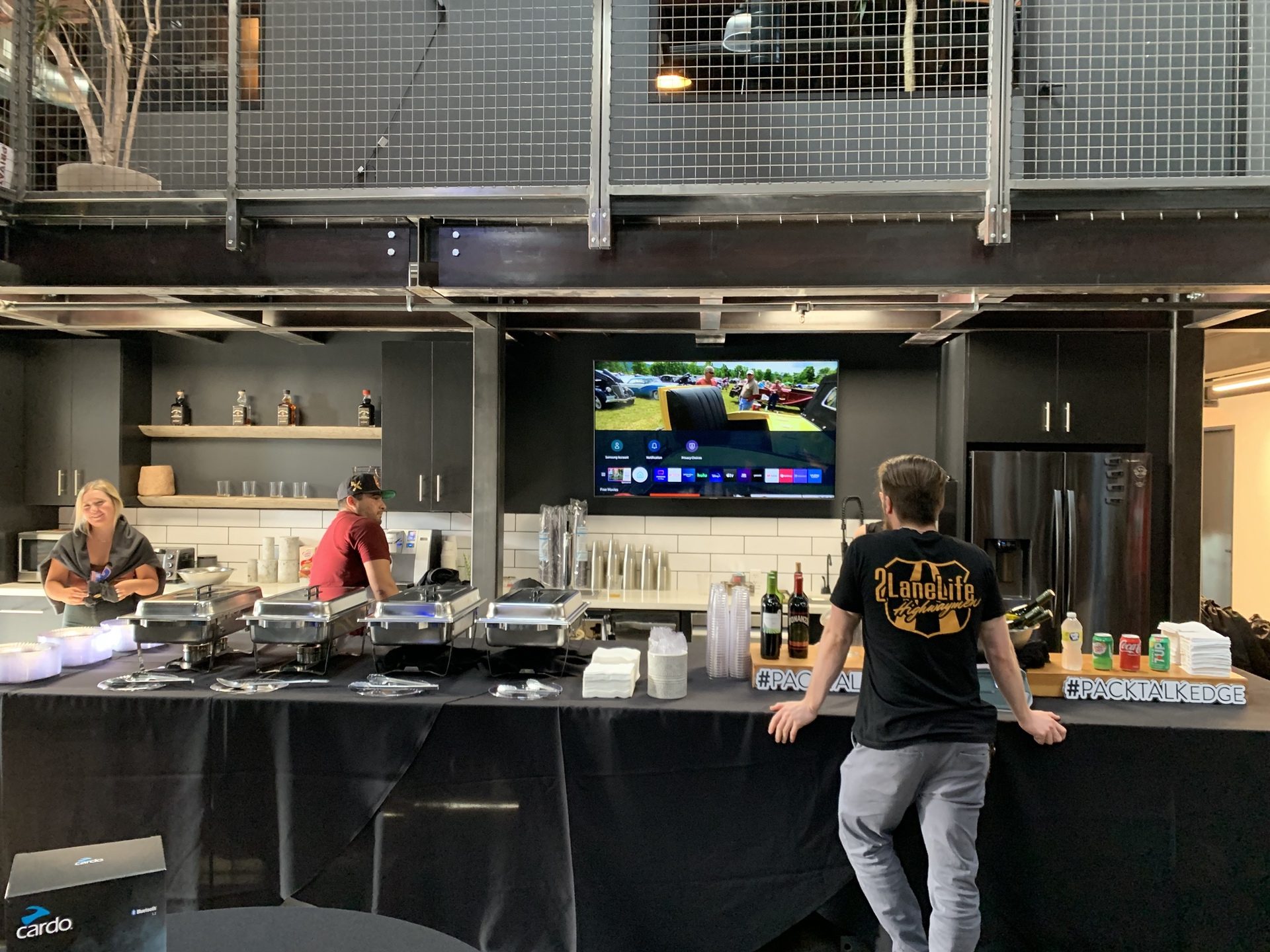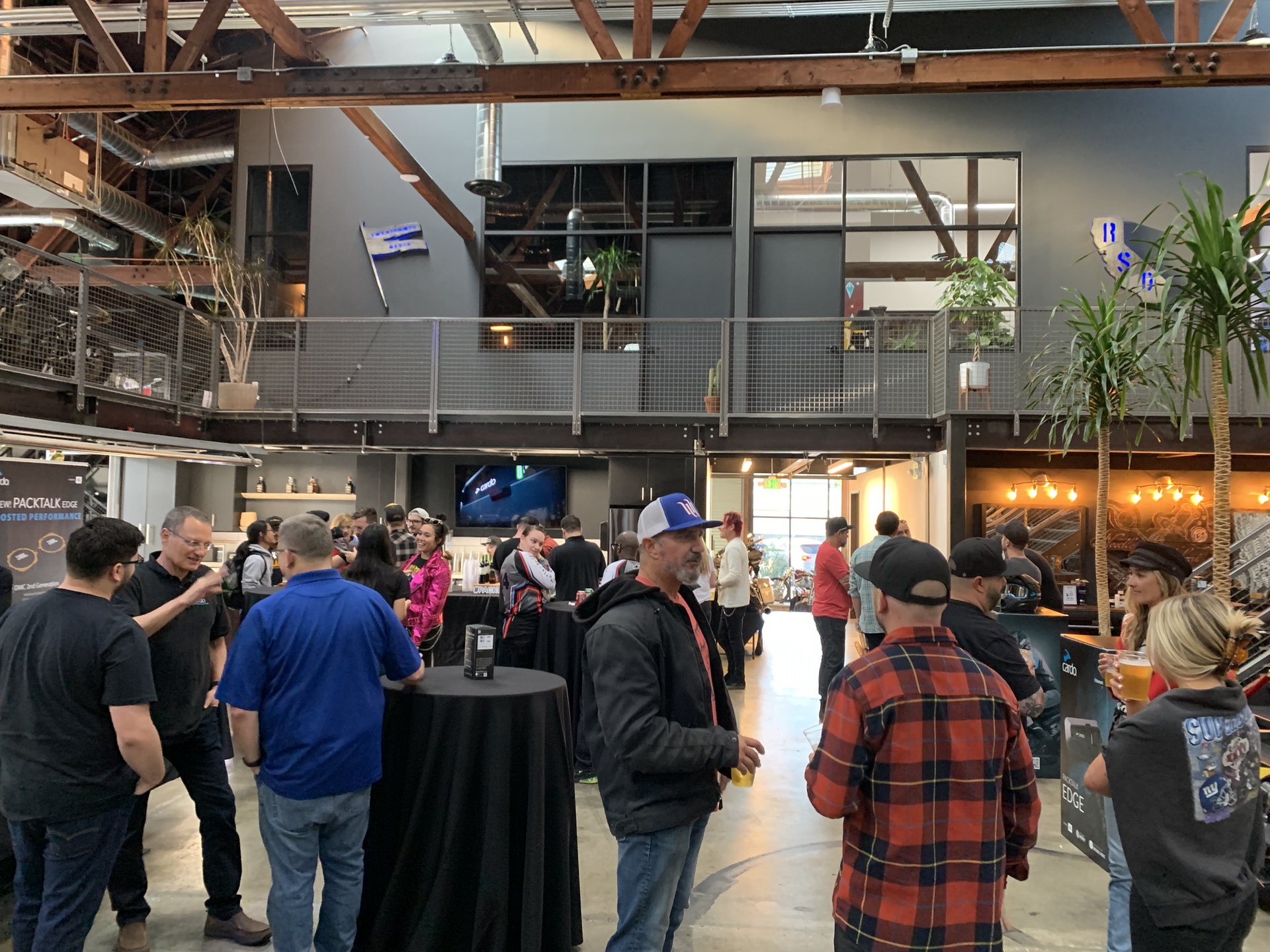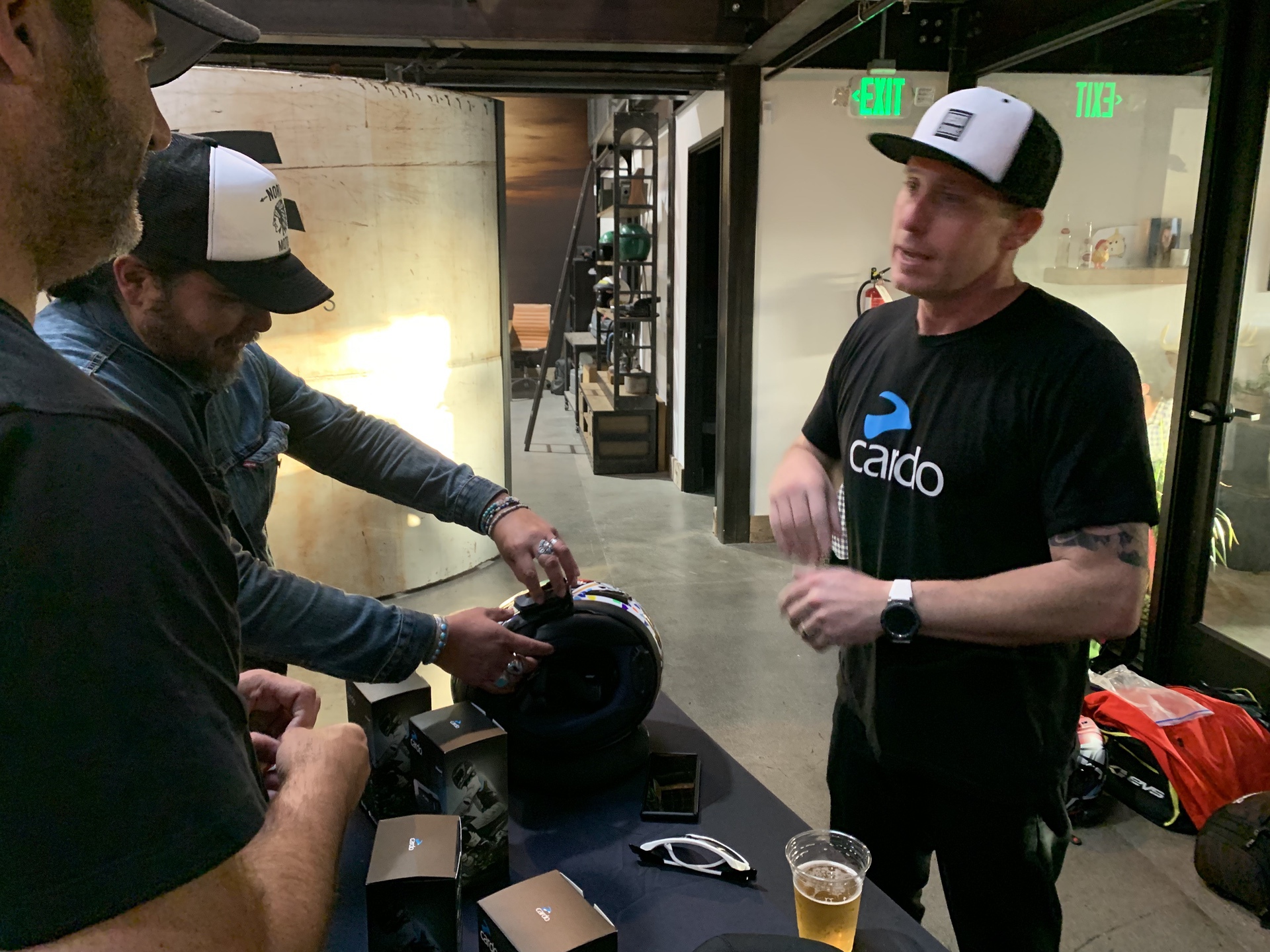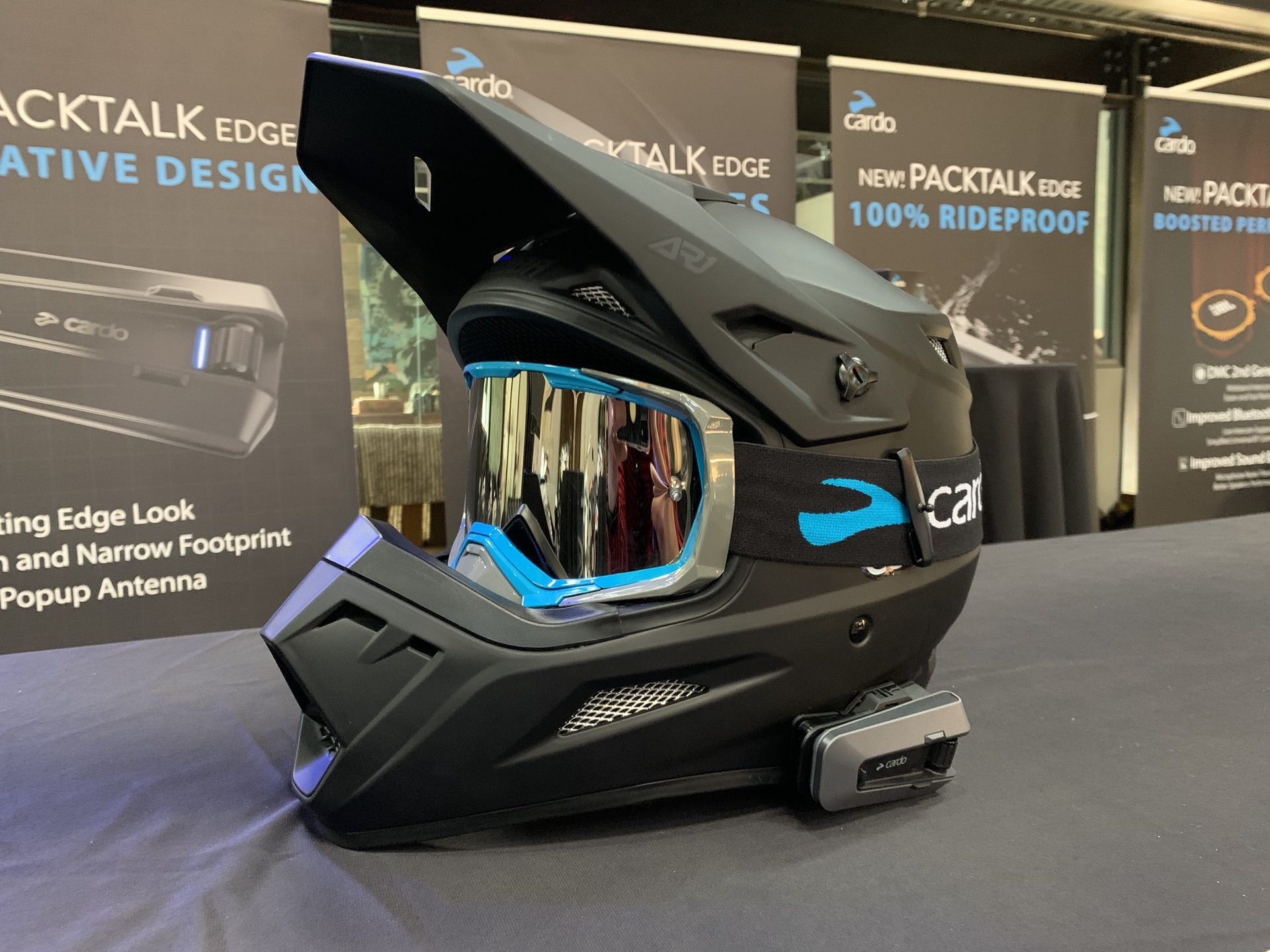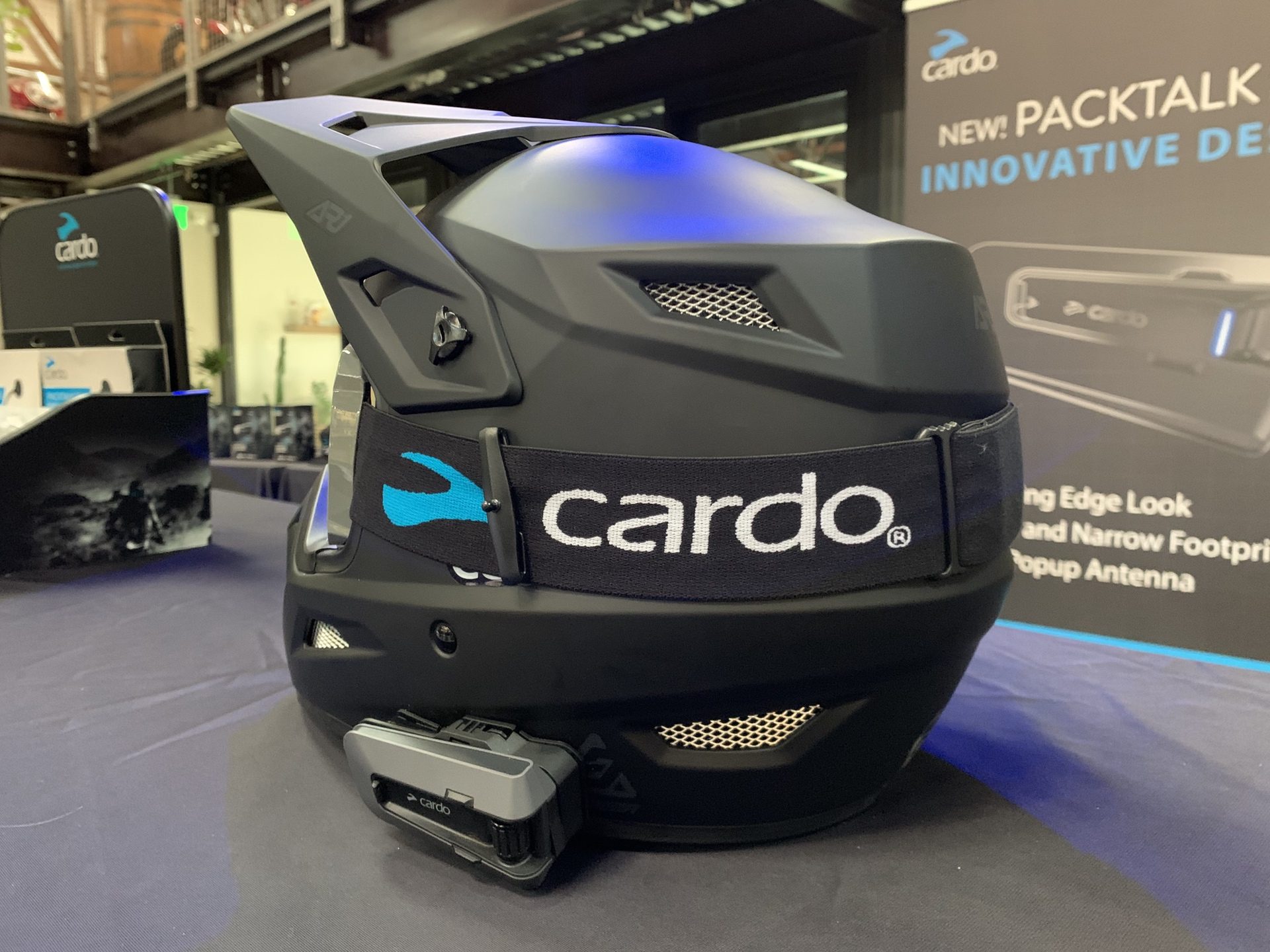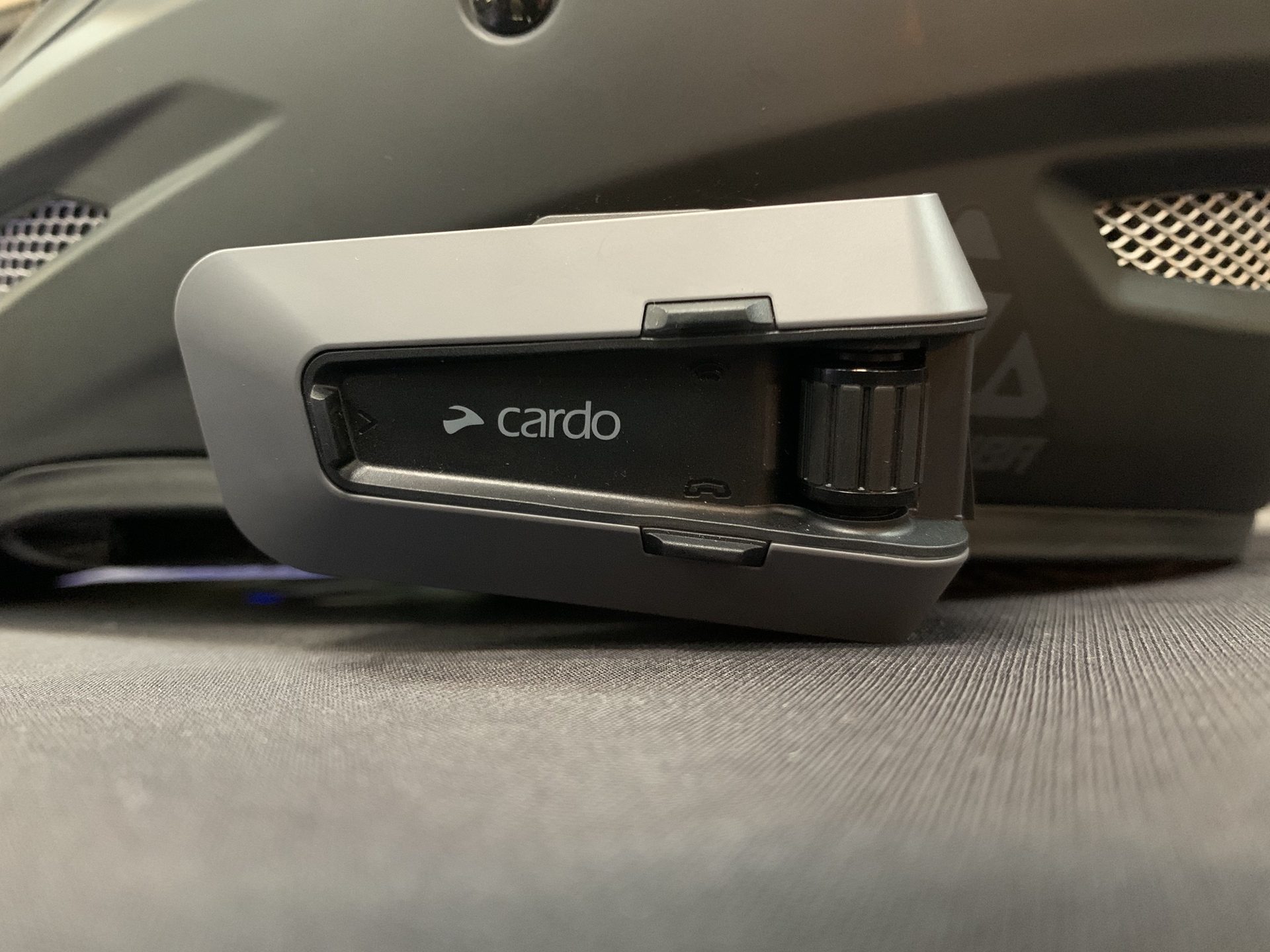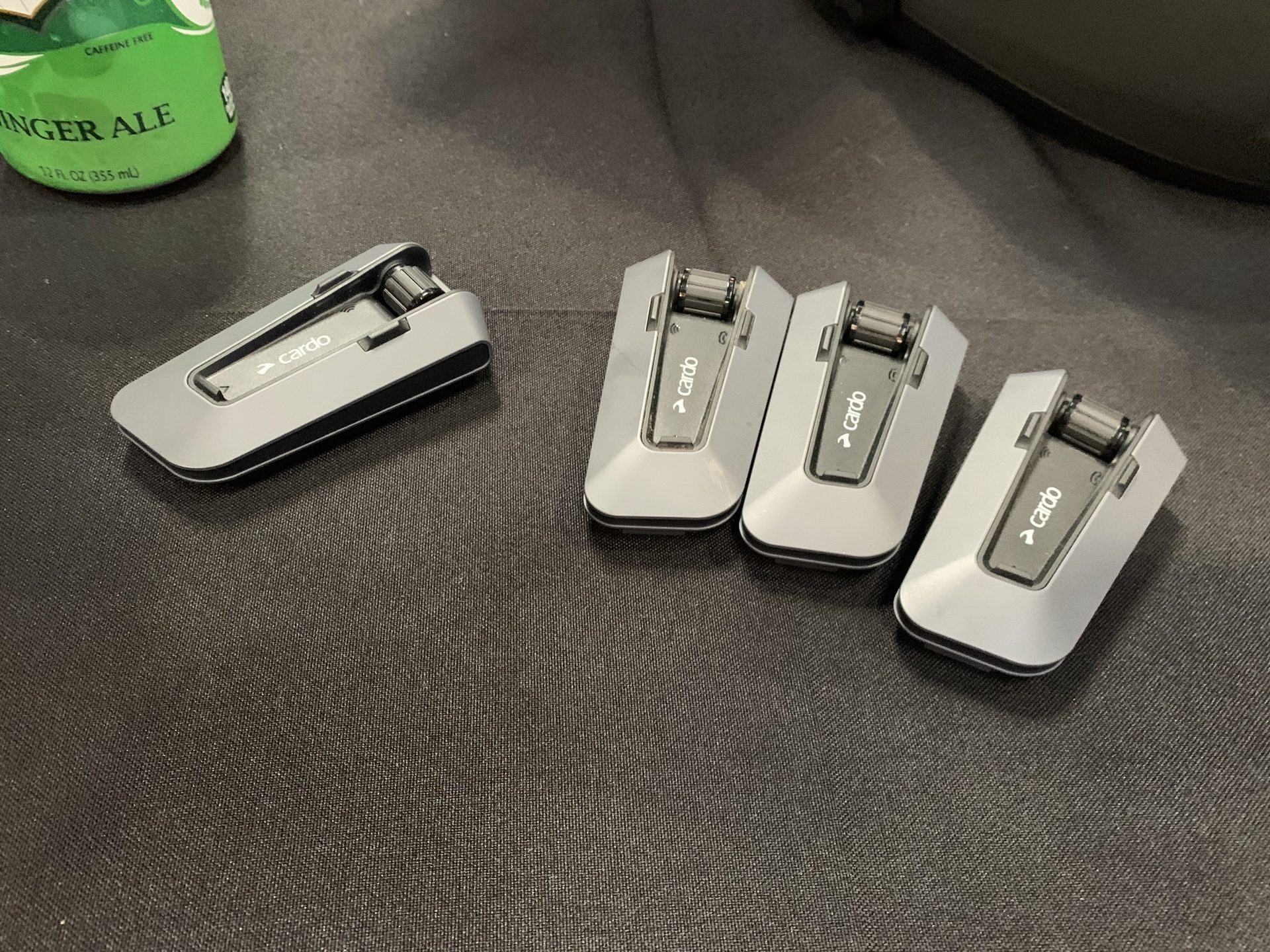 "The PACKTALK EDGE is the best communication device we have ever developed. With the ultimate audio performance in the industry, a novel Air Mount for rapid and secure attachment, and beautiful sleek, and clean design. The PACKTALK EDGE is a fantastic flagship to our extensive range of communicators. This latest offering is testament to Cardo's three pillars—quality, purposeful innovation, and user-first. Innovation is in our company DNA and we're proud to translate that into a product for fellow motorcyclists."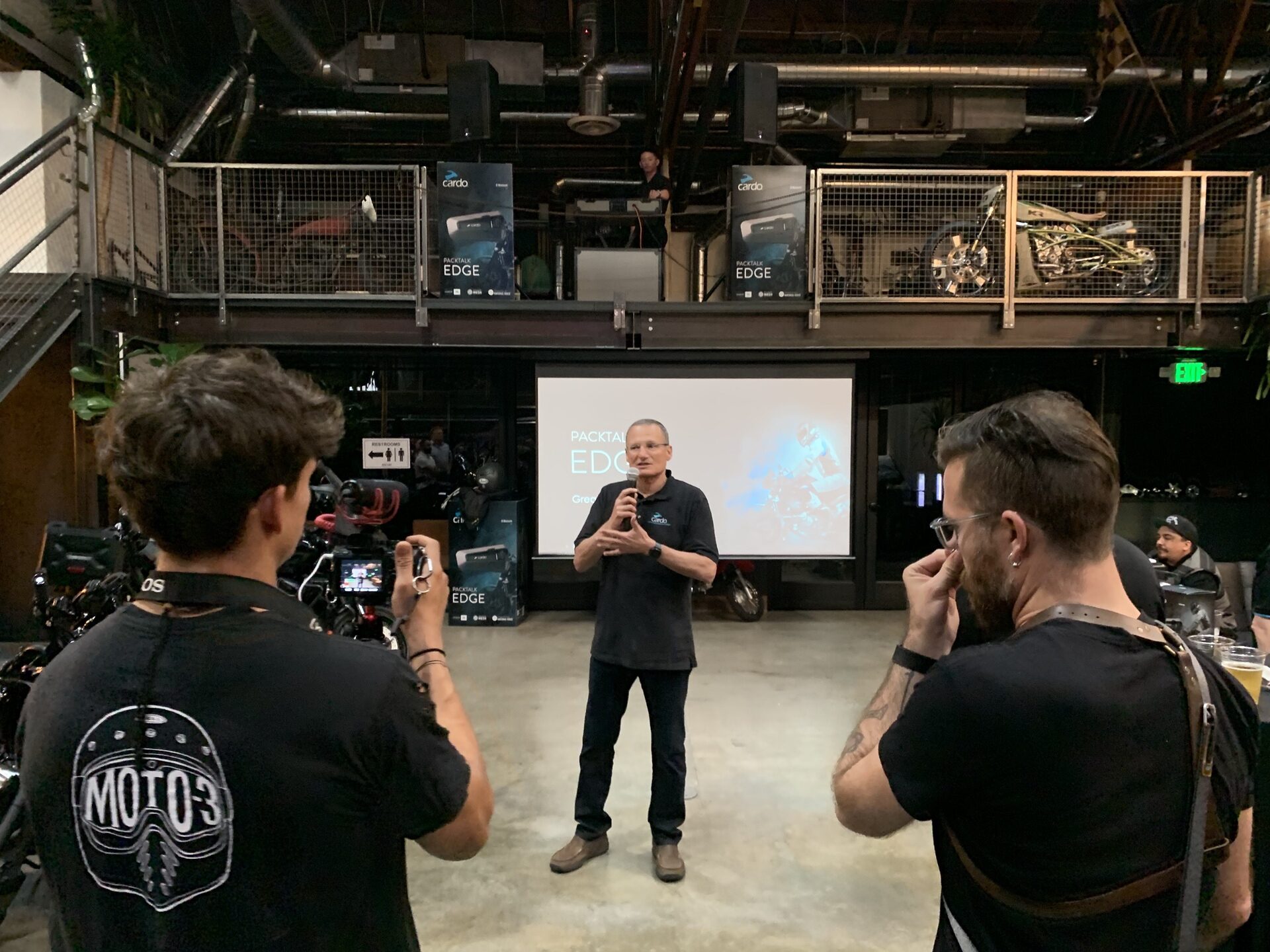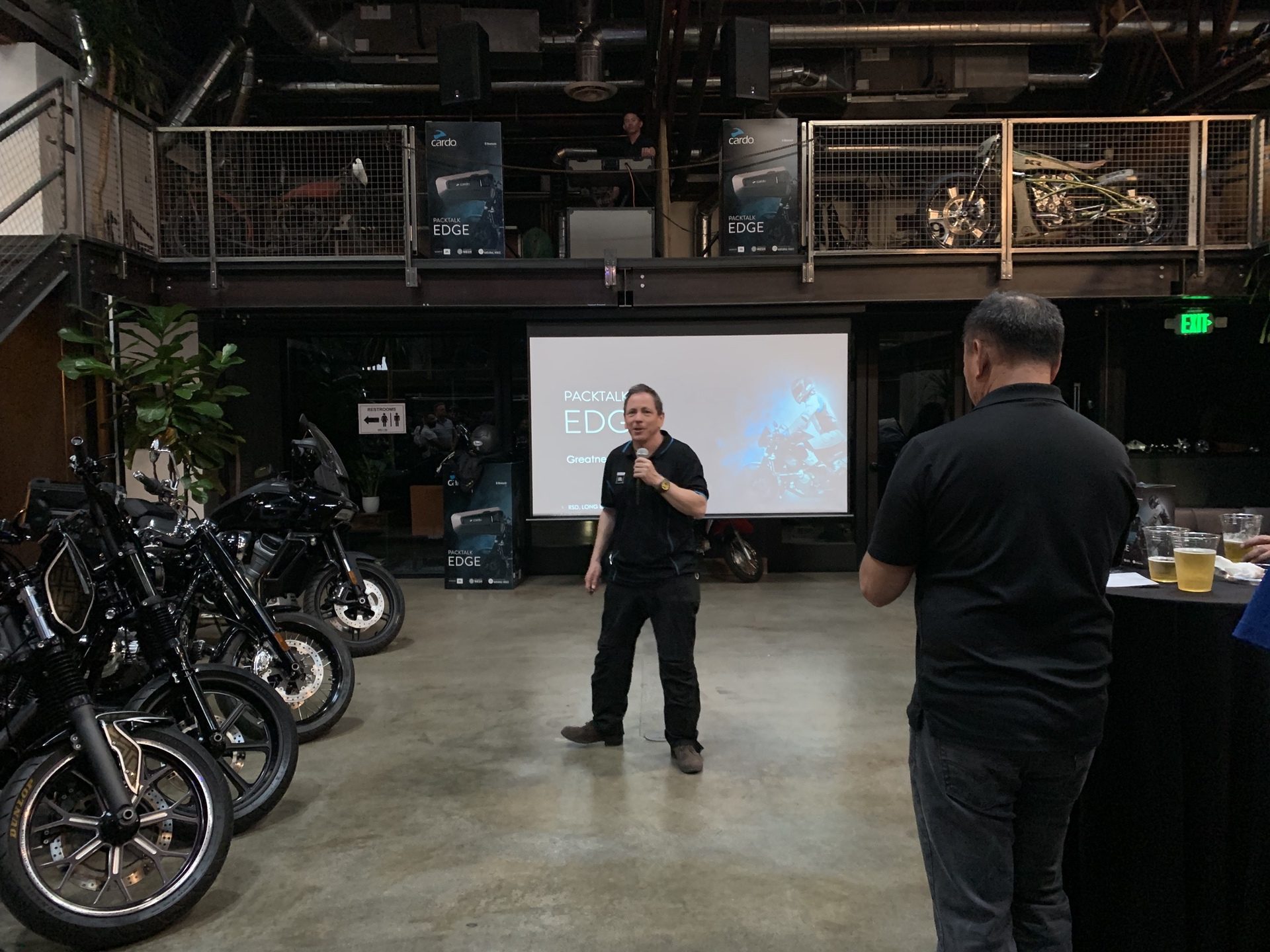 Dan was able to give a brief presentation on the new PACKTALK EDGE, with some of the key highlights:
New slim modern design with no external antenna.
New magnetic Air Mount for effortless and secure attachment of unit to helmet.
Second-generation Dynamic Mesh Communication with faster and easier pairing process and wide-band intercom.
Most advanced Bluetooth 5.2 Technology with "Live Intercom" support and improved universal connectivity.
Upgraded Natural Voice engine, enhanced JBL Sound, improved noise-canceling microphone.
Additional new features include over-the-air software updates and fast charging via USB-C.
Here at WebBikeWorld, we pride ourselves on producing full-ride and detailed reviews for our readers, and already have a request in with Cardo's VP of Marketing, Dan. In the meantime, you can hop over to Amanda Quick's First Look at the Cardo: The All-New Packtalk Edge.
Additionally, take a look at this detailed review done by Bruce Cole of the Cardo PACKTALK BOLD with Sound by JBL to get more familiar with the difference you will see from the Cardo Edge.
The new PACKTALK EDGE has an MSRP of  $389.95/€389,95 (single) and $699.95/€699,95 (duo) and will be available from retailers in late April. Alternatively, it can be ordered directly from Cardo's website.
Where to Buy:
Brand Link:
Where to Buy: