An Italian-Designed Compact Flat Tracker for American Markets? Count me in
Engines Engineering has been developing amazing designs since 1979 when they first started offering design services to other Italian builders. With small-displacement motorcycles quickly gaining popularity on a worldwide stage, it only makes sense for a brand to finally bring a flat tracker inspired design to a smaller displacement motorcycle.
Taking the Benelli 302S, E&E has reverse-engineered it from the ground up and has drafted up the designs for a beautiful two-cylinder street tracker geared towards American riders.
The Benelli 302S platform that they have based this build off of features a 300cc twin-cylinder engine that products 37.5 horsepower and 19 lb-ft of torque.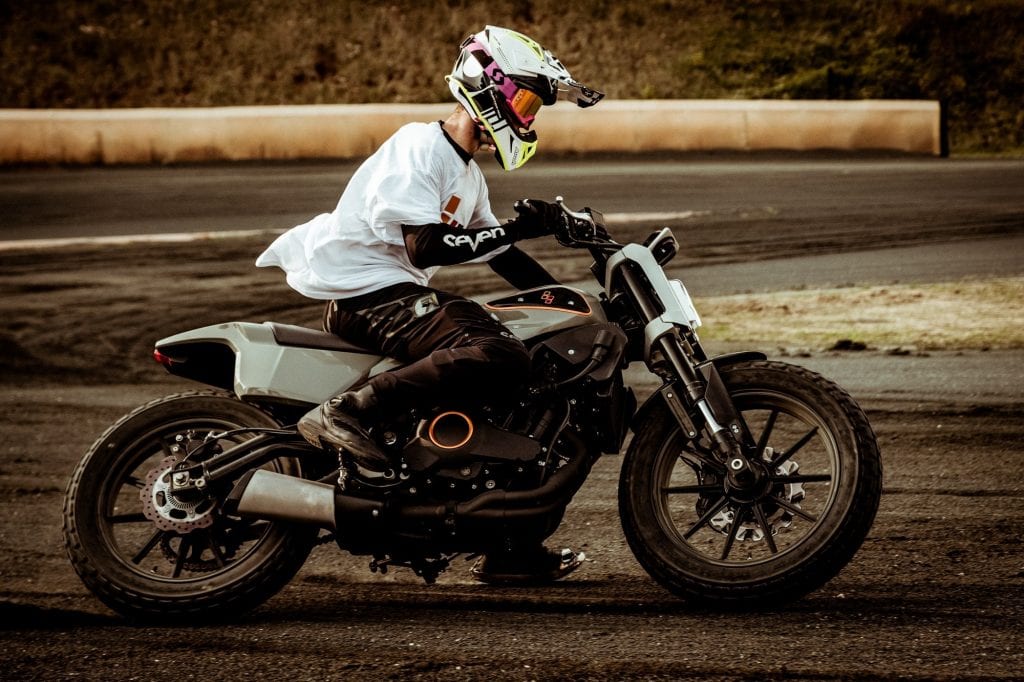 This isn't just a bolt-on kit either, the prototype takes the 302S chassis to a whole new level boasting a newly designed frame, ECU, muffler, wheels, and suspension components.
Typically many concept motorcycles rarely leave the drawing board to be translated to a real-world prototype, but luckily for E&E, they are already more than halfway through the process of bringing this model to production with their fully functional prototype. 
When we first saw the initial Indian FTR 1200 concept, it ended up making a complete 180 in order to bring regulations and safety standards to the bike. It ended up in reality very loosely to what we saw in the initial prototype. E&E has taken a different approach though, and this prototype is already Euro 5 standard and holds USA's DOT and CARB certifications for roadway use. 
E&E claims that the prototype is already 70% of the way to mass production and will take less than 6 months to complete the final stages to fill the final 30%.
They plan to bring this motorcycle to shows across North America in 2021 to bring awareness and interest to the project in hopes it can take flight on our shores.