Amidst the echelons of our good community roll many a rockin' rebel, revving their (in)famous selves on various and sundry scoots for various and sundry reasons. 
One of those rebels was Elvis Presley, a dude known for his induction into five separate Halls of Fame and his love for motorcycles, among other things. 
Until now, I personally believed Presley's favorite bike brand to be Harley-Davidson; his first motorcycle was a Harley 165, after all, and we knew at least a dozen of the things to have been in Elvis's ownership at the time of his passing in 1977 (Go).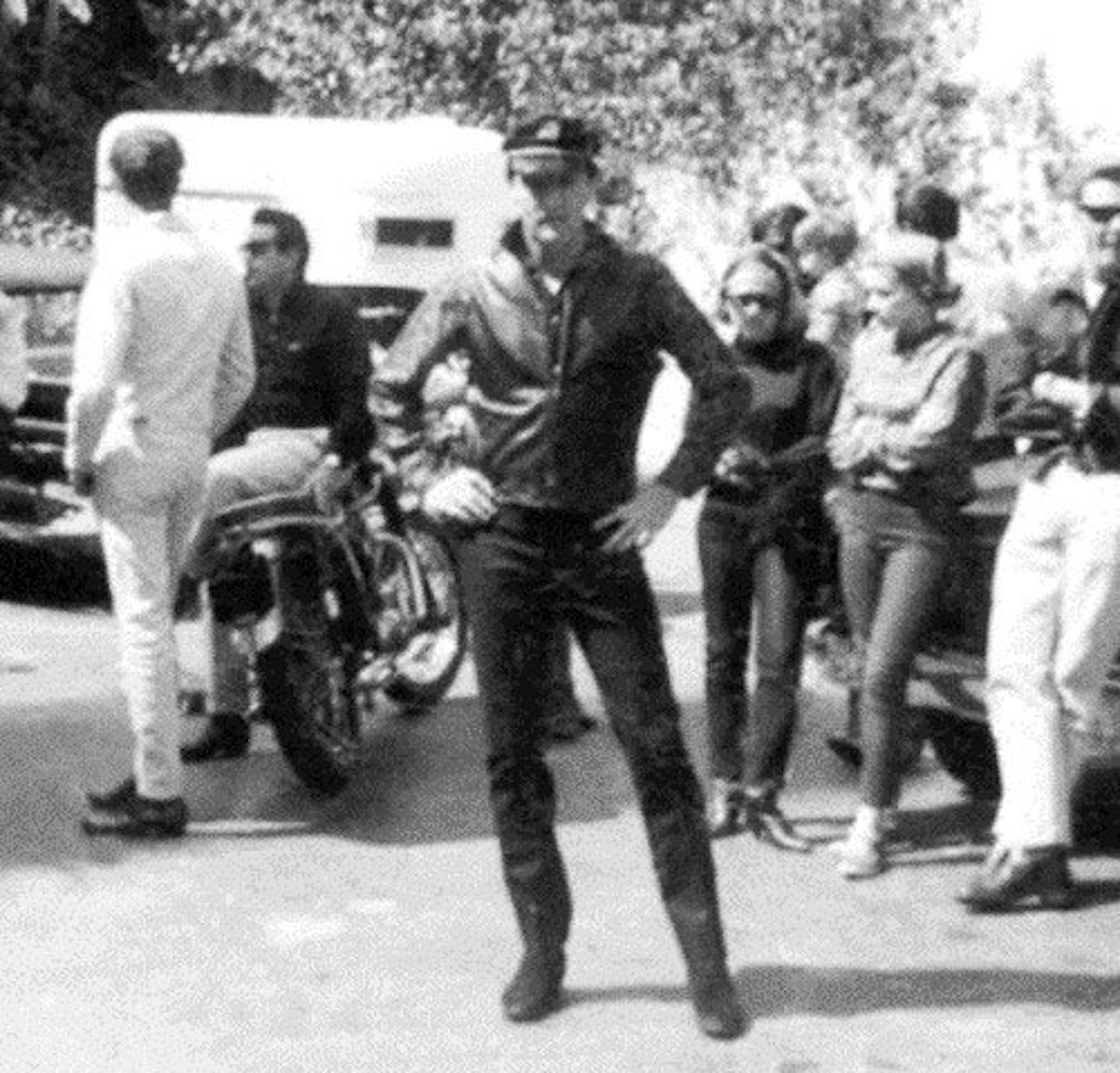 While these facts may still hold true, it's also true that Presley rode a red and silver Triumph 650 Bonneville 'Desert Sled' when in his role as "Joe Lightcloud" in the hit Western flick, "Stay Away, Joe" (1968)… and that his love for the brand may have begun when he bought nine Triumph motorcycles for his friends three years before the release of that film.
Of course, Triumph was the one to find out this little fact – and now, they're asking for your help in finding those bikes.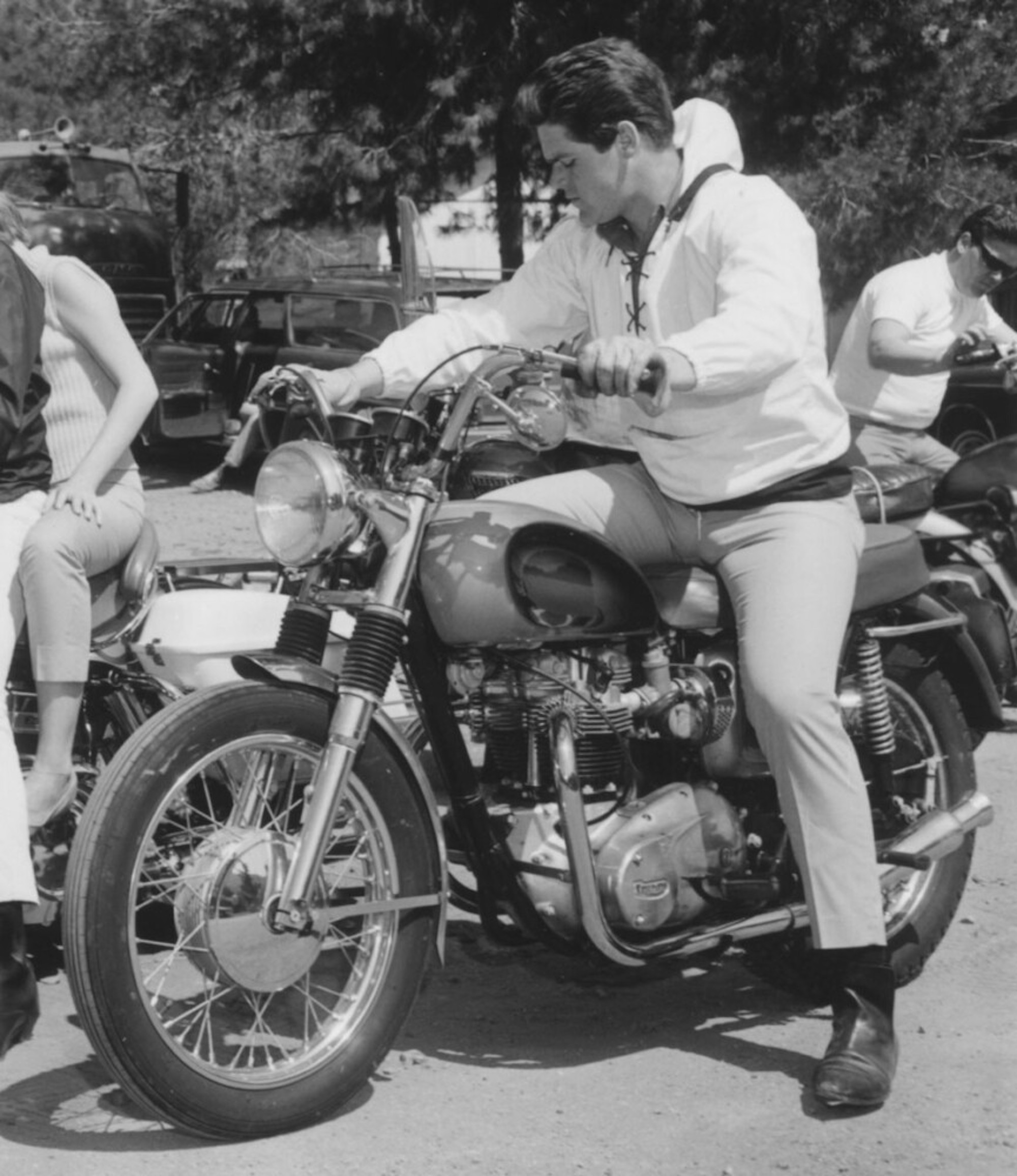 Thanks to a series of original cheques found in the Graceland archives, we now know from Triumph's press release that Elvis's band of besties – christened the "Memphis Mafia" by the King of Rock 'n' Roll himself – were gifted with the bikes so that "[Elvis] and his closest friends could ride together in the hills of Los Angeles."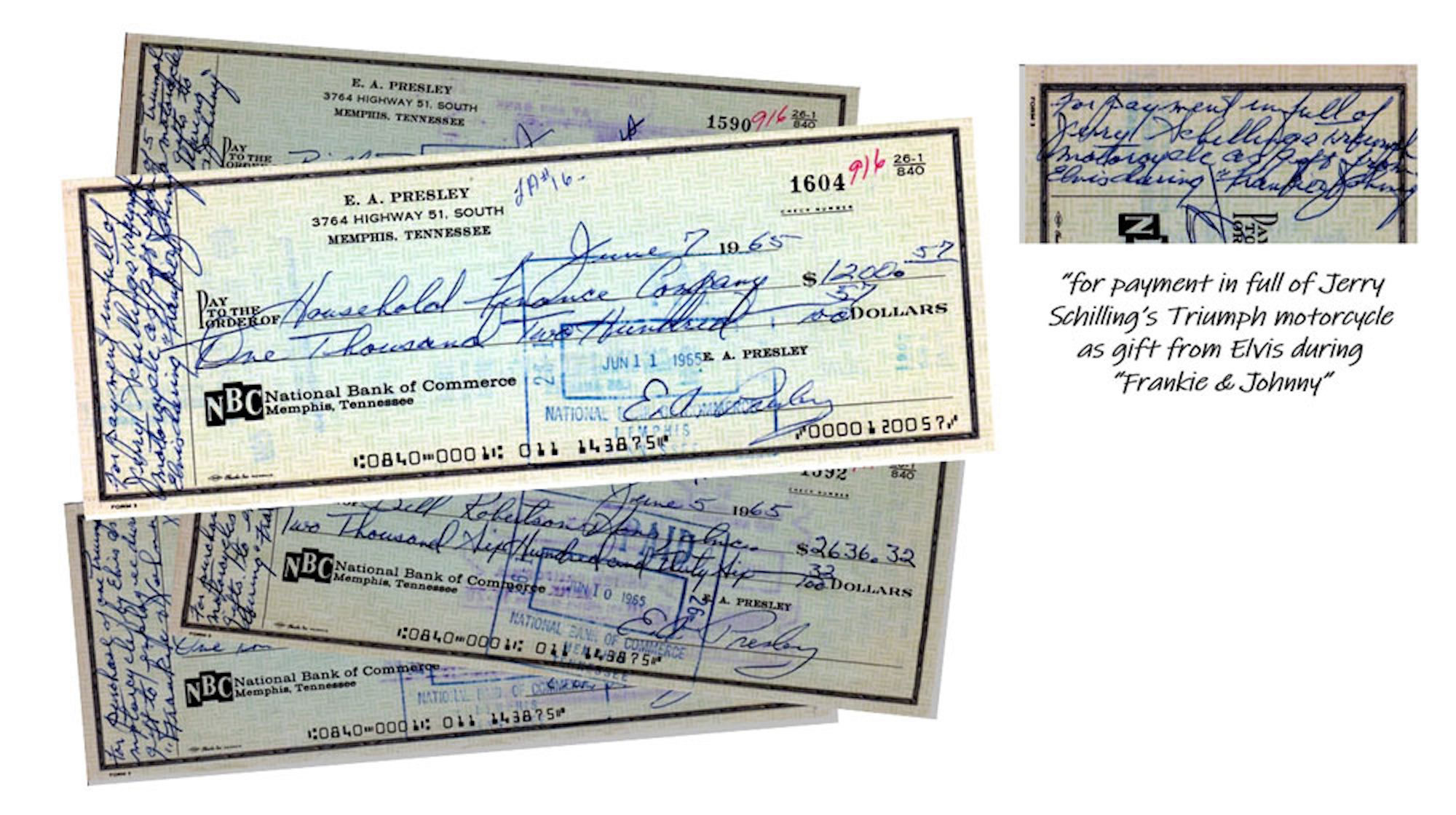 Apparently, Jerry Schilling, a friend of Elvis and a member of the 'Memphis Mafia' gang, put some money down on a Triumph T120 650 Bonneville. When he got the bike, Elvis wanted to give it a go. Shilling recounts that Presley was impressed by the Bonneville and, as soon as he got back from his ride, he told his transportation manager to "order one for all the guys, but… it has to be tonight!"
Alan Fortis' acquiescence was as good as his word; before the evening was out, seven Triumph models were in the hands of Presley and his Memphis Mafia gang, and the entire convoy was revving about the neighborhood with glee, "only stopping when neighbors called the police to complain."
Two days later, the remaining two models had made their way to Presley's Bel Air home, and the Memphis Mafia motorcycle gang was complete.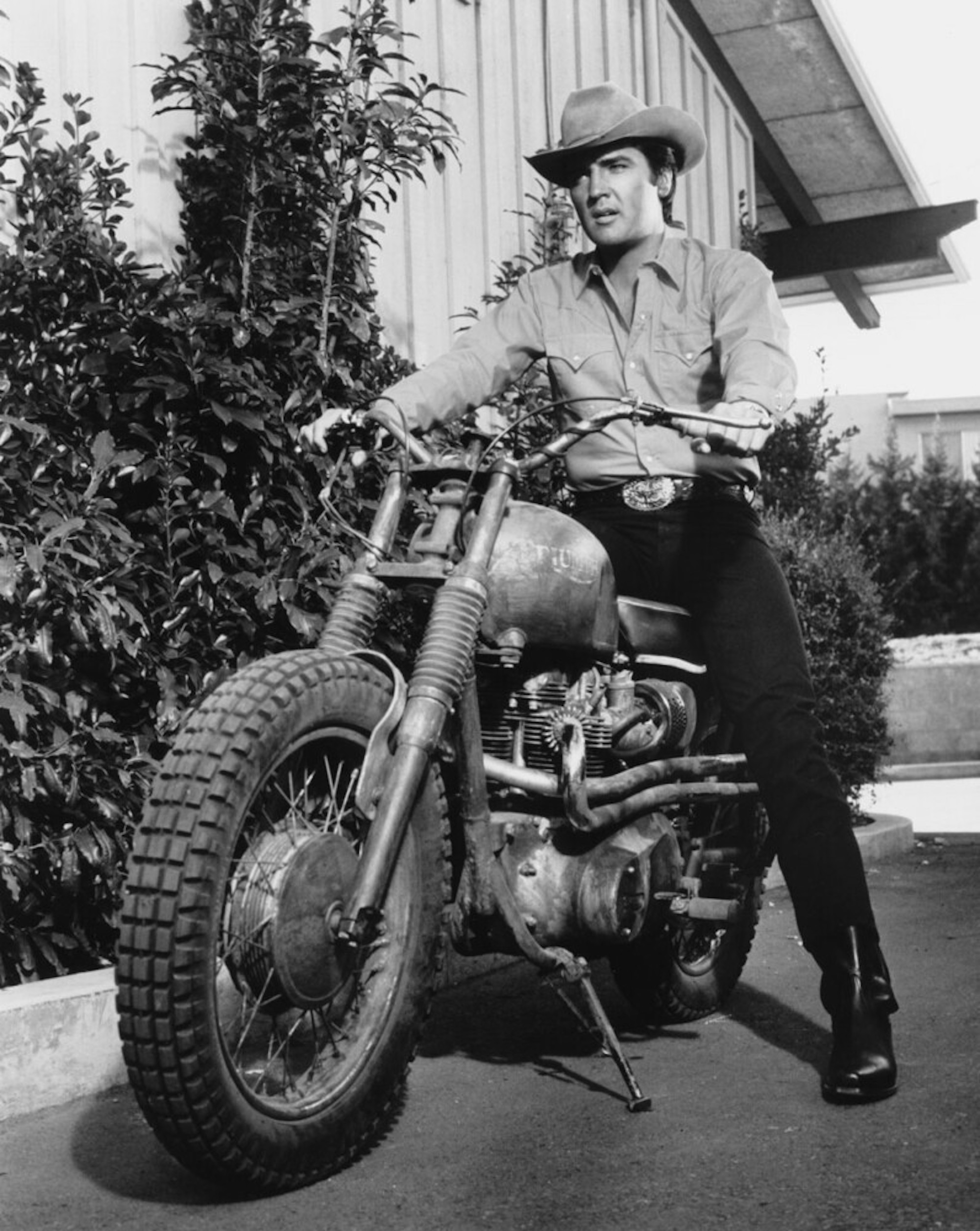 Naturally, Triumph is more than a little eager to get their hands on all nine bikes, considering the value of the brand's strengthened ties with the King of Rock 'n' Roll.
We're thinking they might be willing to spend a bit of penny, too.
Here's their plea off the press release:
Triumph is now launching an appeal to fans around the world to help track down or uncover the fate of these bikes. Triumph's researchers are keen to hear from anyone who has a lead on what happened to one of these bikes, or perhaps a last known location."
Want to help Triumph find the Memphis Mafia motorcycles?
Here's what we know so far about the bikes: 
The nine motorcycles were all likely models from the year 1964

Models ranged from the popular 650 TR6 to the 650 T120

Colors will likely range from "Gold and Alaskan White" to the "Hifi Scarlet and Silver Sheen" that was popular on the TR6, the latter offered with "gold pinstriping, black frame and forks."

All nine motorcycles were purchased in the year 1965, twelve years before the King's passing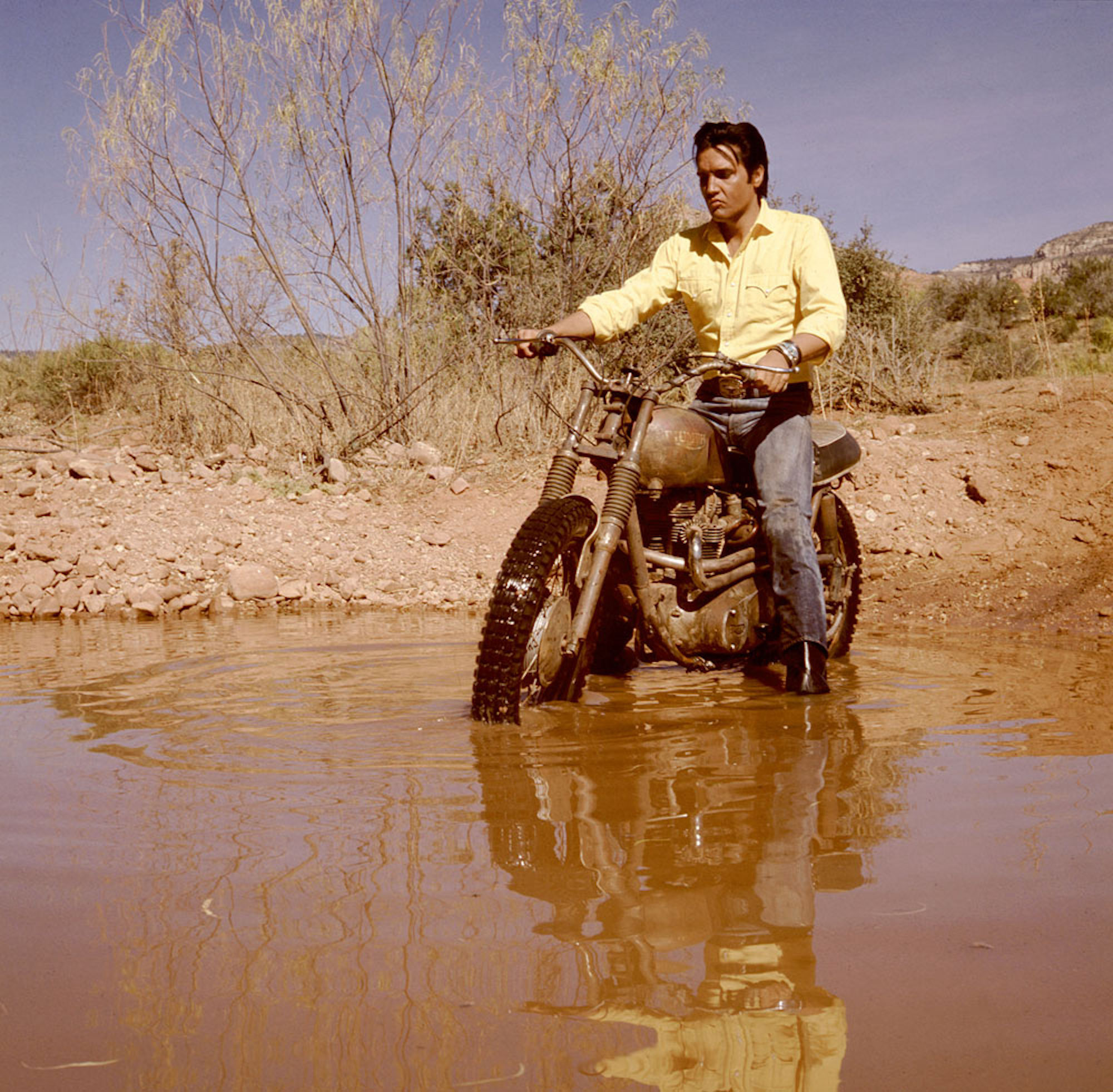 Do you know something about the Memphis Mafia motorcycles? 
Be sure to contact Triumph's dedicated email at ElvisTriumph@TriumphMotorcycles.com if you know anything, and don't hesitate to tell them where you heard their plea!