A public education campaign should be mounted to educate motorists that motorcycle lane filtering is legal in several states and the ACT and is a benefit to all motorists, not just riders.
That's the result of our online poll of readers which attracted more than 2400 votes.
We asked riders if motorcycle lane filtering has been a success or a failure since it began operating about 18 months ago in the three eastern mainland states and the ACT.
We gave readers 11 statements about lane filtering and asked them to nominate which they agreed with, as well as asking for their own comments.
Topping the poll was the statement "Drivers need to be educated that lane filtering is legal", attracting almost 15% of the votes.
It was closely followed by "Drivers need to be educated that lane filtering eases traffic congestion" and "Laws should be the same in every state" with more than 13%.
Riders want the laws in every state (12.5%), but are largely satisfied that the fines aren't too hefty (only 6.9%), the laws aren't too restrictive (6.9%) or that novices should be allowed to ride (3.3%).
However, there is a 10.6% call for a forward stop line at the lights so riders can filter to the front and have somewhere to safely stop.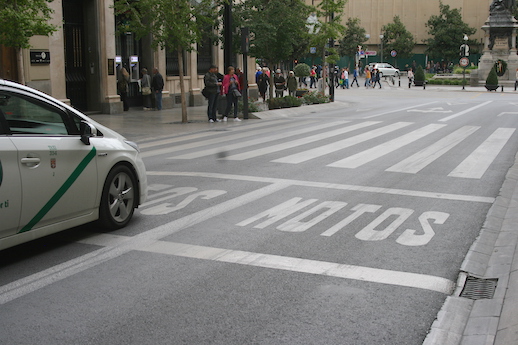 The results of the poll will be sent in an email to all state and federal Transport and Road Safety ministers and shadow ministers for their comments. We will publish any replies we receive.
Riders have largely welcomed lane filtering with only 1.3% saying it made them feel unsafe, even though several reported being raced by motorists at the traffic lights or blocked from filtering by aggressive motorists.
Some of the other comments were interesting, including:
Drivers need to be aware to stay in their lanes to allow filtering;

The allowable speed should be a difference rather than a set maximum speed of 30km/h;

Cars should move when stationary to let us pass safe;

Push bikes seem to be able to do anything, even ride without helmets;

Laws need to be relaxed a little more to make it clearer and easier to filter;

Cars should be required to move stop as far away from the centre line as practicable to allow safe filtering;

Riders are now taking more risks and exceeding the speed limit for filtering;

Tunnels and other tolled roads should be free for bikes;
Filtering in breakdown lines permitted;

Punish drivers for motorcycle harassment ie racing of lights door opening, using vehicle to block; and

Bike lanes should be open to motorbikes.
We had one driver who obviously isn't happy with filtering riders: "Riders should not filter to the front, pull in front of cars and then not take off faster than the cars."
Tough Trumpies, my friend!
LANE FILTERING POLL RESULTS
| Answer | Votes |
| --- | --- |
| It makes me feel safer | |
| It makes me feel less safe | |
| Drivers need to be educated that lane filtering is legal | |
| Drivers need to be educated that lane filtering eases traffic congestion | |
| Laws should be the same in every state | |
| All states and territories should permit filtering | |
| Novice riders should be allowed to filter | |
| The laws are too restrictive about where you can't filter | |
| The fines are too hefty | |
| Riders should have a forward stop line at the lights | |
| There should be a delineated central filter lane at traffic lights | |
| Other | |