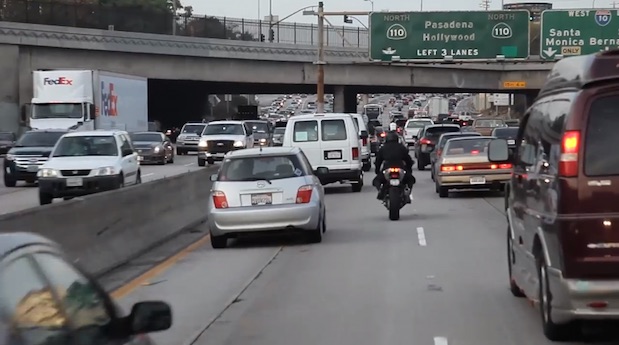 California is the first US state to allow lane splitting, with riders possibly allowed to split lanes at up to 50mph (80km/h) but no faster than 15mph (24km/h) more than surrounding traffic.
Over the past two years, the three eastern states of Australia have introduced lane filtering between stationary or slow-moving traffic and the ACT is running a trial ending in January 2017.
While the rules vary from state to state, making it easy for interstate riders to unwittingly run foul of the law, they all limit filtering to 30km/h. (Read the various lane filtering rules at the end of this article.)
Some believe 30km/h is too low, but few would advocate filtering at up to 80km/h!
The lane-splitting rules in California have not actually been set yet.
As in Australia, there were no rules against sharing or splitting lanes, but unlike Australia, the California Highway Patrol (Remember the 1970s TV motorcycle chop show, CHiPs?) turned a blind eye to it.
However, when high-speed lane-splitting became more prevalent, CHiPs developed guidelines for lane splitting with the help of a committee of road safety "experts".
Their proposal in 2012 was for lane-splitting motorcycles to not exceed 15mph (24km/h) more than the surrounding traffic with a maximum motorcycle speed of 50mph.
When someone complained that they were "underground" guidelines", they were revoked.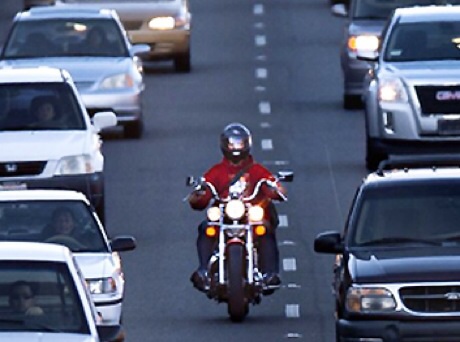 Now the Californian government has passed a law allowing CHiPs to set the rules for lane splitting, so we expect that the original speed limits may apply.
California tends to set the agenda for the rest of the country, so we expect some other states to start introducing lane splitting.
Several US states have already discussed introducing the rules with varying ideas on the allowed speeds, some suggesting riders can only travel 5mph faster than the surrounding traffic.
While it would be great to have some sort of uniformity in the laws, we understand that not every state has similar roads. For example, California does tend to have much wider roads than other states and massive highways that frequently become jammed with traffic.
What we don't understand is how a rider can accurately measure the speed difference between themselves and the traffic and how the police can accurately monitor the speed difference.
At 15mph faster than the surrounding traffic, it would take a rider about three seconds to pass a semi trailer. At a 5mph disparity, it would take about nine seconds.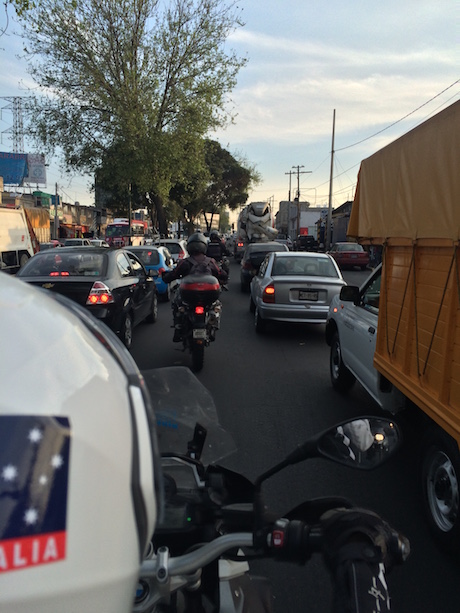 That's an awfully long and dangerous time to be riding alongside a truck at 50mph on a white lane between highway lanes.
We do hope these rules don't cause any high-speed crashes, but we can see they may lead to a lot of disputed fines over police interpretations of the rules and perceptions of speed.
In the meantime, all riders should consider lane filtering and lane splitting rules as a privilege, not a right, and ride with caution and respect for other motorists.
This will ensure that everyone views it as a benefit to all traffic.
If you don't agree with lane filtering/splitting or think it is unsafe, then don't do it. It's not mandatory!
What do you think of the Californian lane-splitting proposal? Have you say in the "Leave your comment" box below.