An electric Cagiva could be on show when MV Agusta celebrates the 40th anniversary of the famous Italian brand on Sunday (16 September 2018) at their Varese factory.
An official MV Agusta press release doesn't mention the electric bike, but the company has been working an electric Cagiva for some time and it would be the ideal occasion to unveil the bike.
Electric Cagiva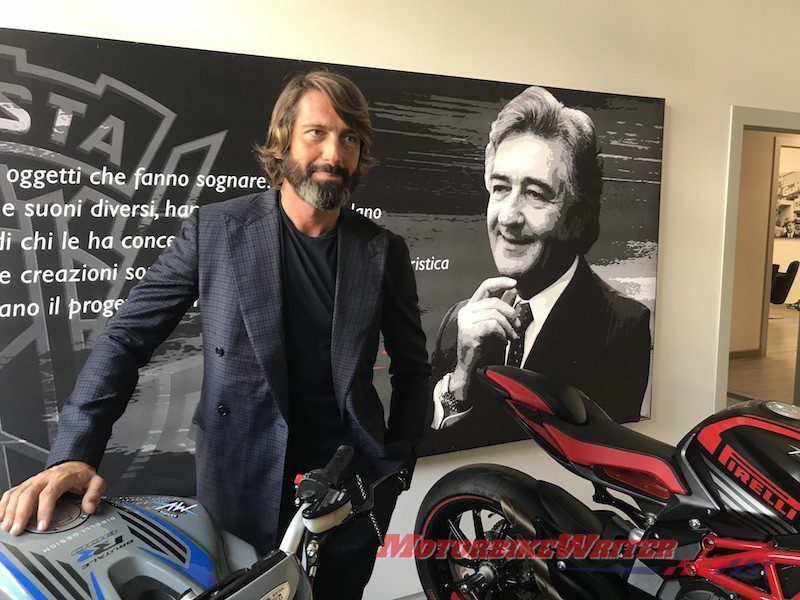 When I met with MV Agusta boss Giovanni Castiglioni in July he talked about the electric Cagiva project and said he believes in the potential of electric bikes.
"There is a market for high-performing light bikes and that's how the Cagiva electric bike project started," he says.
"From my pure personal experience, the torque, power and throttle response is great. You can have fun and you don't scare the cows and the deers. It's actually enjoyable."
He said Cagiva electric bikes would start with 80km of range and reach 320km in the next five years with a range of bikes from commuters to off-road.
But he also said MV would not go into electric bikes because there is no market for high-performing electric street bikes.
"People think the electric bike is for losers and the reality is it is not.
"But at the moment, its potential is in cities for short-range commuting from home to the office or for short trips.
"We don't yet live in a world where you can live with an electric car. I would like to buy a Tesla, but only for driving from home to the office. I travel a lot by car and I can't start my journey by doing a flight plan like in a plane.
"The charging infrastructure needs to improve first."
40th birthday party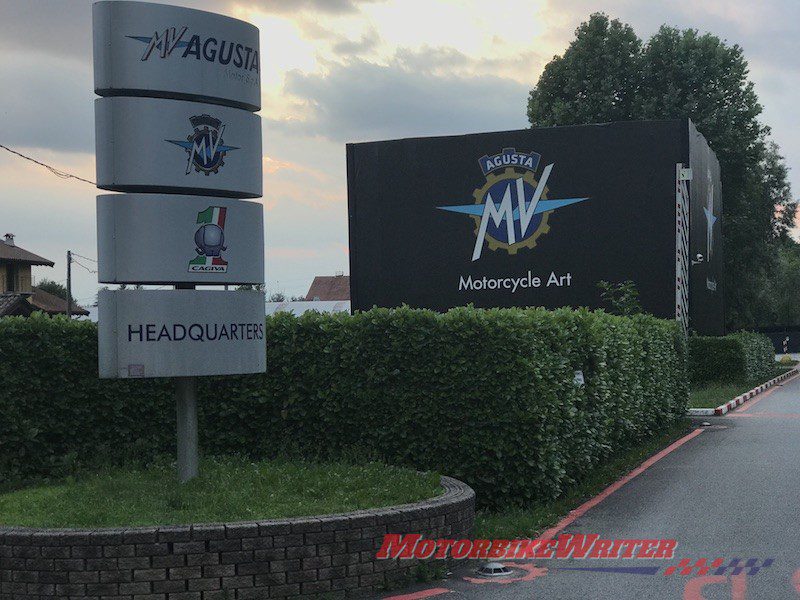 The 40th birthday celebration, promoted by the Club Italia Group, will be held at the factory on the shores of Lake Varese on Sunday.
It will not only celebrate Cagiva, but also MV Agusta and Aermacchi which have all been made in the lakeside factory.
Various models of all there brands will be displayed at the celebration along with bikes by Husqvarna, Ducati and Moto Morini, all brands bought and re-launched by company founder and President Claudio Castiglioni.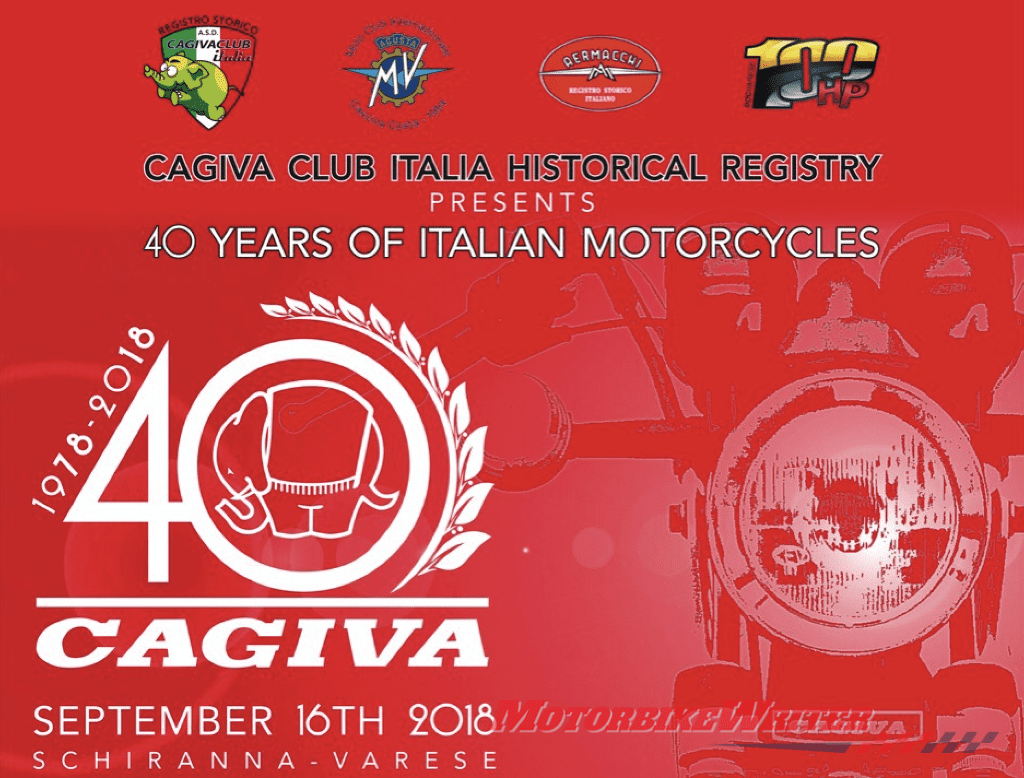 The rally will pay resects to the long-standing President of MV Agusta as well as Massimo Tamburini who designed many of the machines.
If you happen to be in northern Italy this weekend it opens at 9am for displays, followed by a classic ride at noon for those with relevant motorcycles and ending in an '80s music party on the lake shores at 2pm.
"Those who wish to attend the event on bikes belonging to other brands can park in the area outside the plant," the press release says.