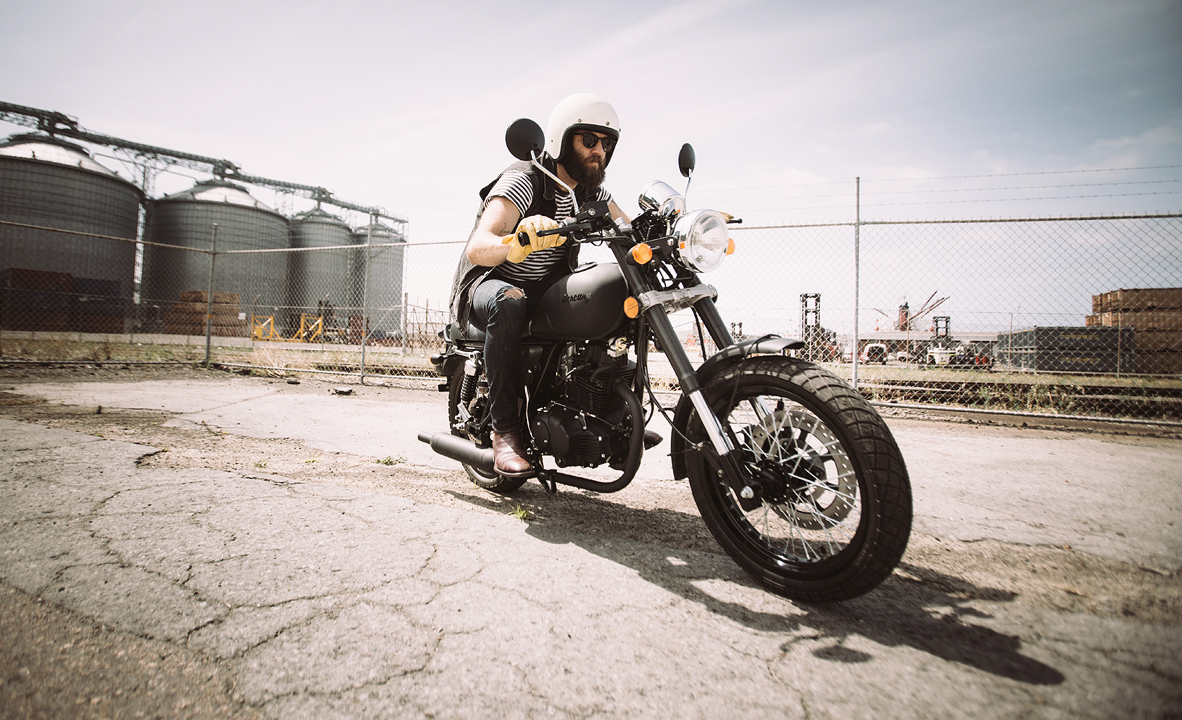 The Cafe racer trend has a lot more fuel in the tank says Cafe Racer Shop owner David Kempson whose shop is expanding with new products and new motorcycles.
"I think it will keep on going in a couple of different forms," he says. "Big singles and parallel twins have been the thing, but you'll see more litre bikes and big '70s and '80s bikes becoming cafe racers."
David is living the dream having turned his cafe racer obsession into an online business in 2011 and 18 months ago opening a shop at Cleveland on Brisbane's bayside.
Now, he has a much wider range of accessories, plus used bikes and he is a dealer for Chinese-made Skyteam and Sol Invictus Motorcyles which is designed in Australia.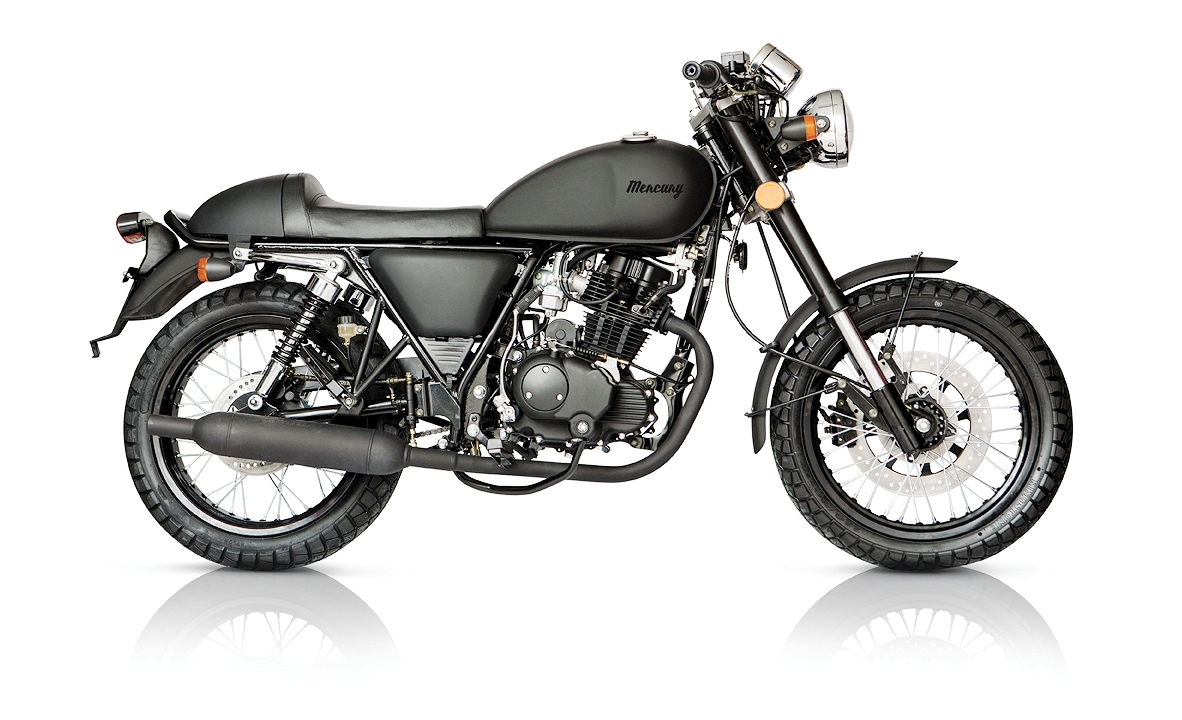 "The mainstream distributors wouldn't deal with us as an online store; they would only deal with bricks and mortar, so the shop gives us a bigger scope of parts and the opportunity to stock new and used bikes."
The boutique motorcycle shop specialises in retro style parts and accessories for classic and modern racers and have a workshop facility to service, customise or restore motorcycles.
David says their biggest-spelling new bike is the retro Skyteam Ace 125.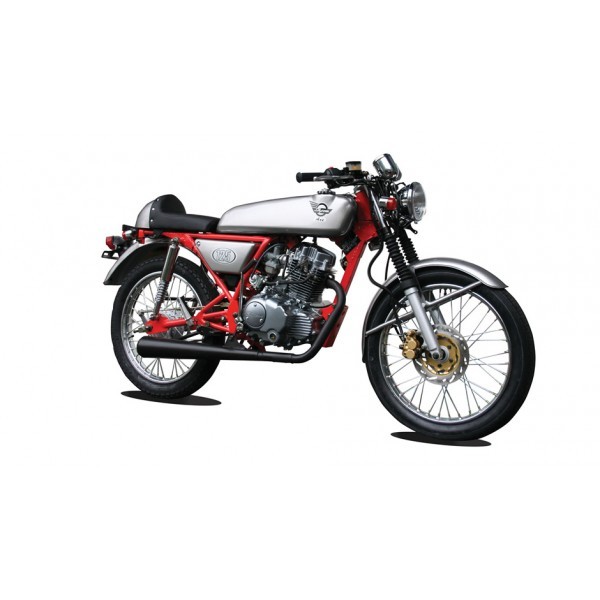 "I thought I'd be selling them to broke uni students, but I'm selling more to the 48+ age bracket," he says.
"The biggest attraction with these bikes is they are something unique."
His favourite is the Sol Invictus Nemesis 400 ($6999 ride away) which he uses as a daily ride as it's "a great all-round bike and a great base for customising".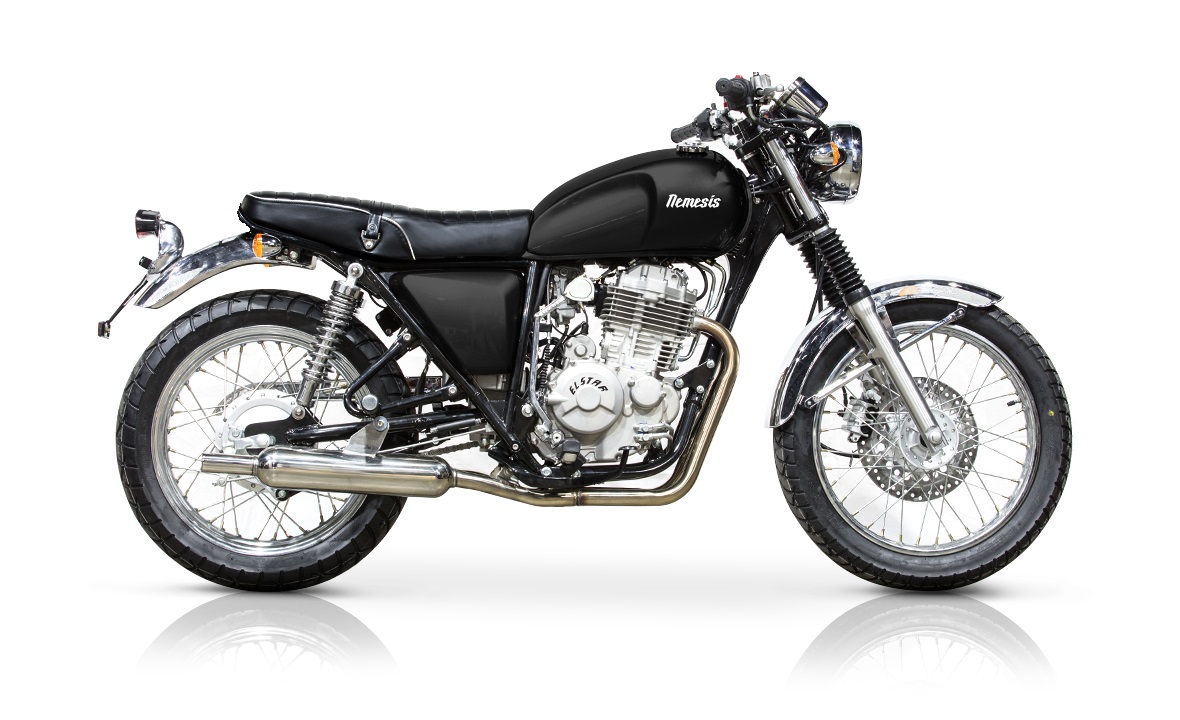 It is powered by a torquey 400cc OHC 4-valve single cylinder engine, punching out 26hp at 7500rpm.
Unlike the popular and expensive Yamaha SR400, the Nemesis comes with kick and electric start, not just kick start.
In addition to the Nemesis and Mercury 250, the Cafe Racer Shop also stocks a range of Sol Invictus Motorcycle Co. clothes and riding gear.
David has been tinkering with bikes since he was a kid.
"My father brought home an old postie bike they used for running around the yard where he worked," he says. "The catch was it had been backed over by a truck.
"Soon enough I got the engine to run and after much hammering and bending it was rideable; sort of. It turned left better than it turned right resulting in a crash that was witnessed by my mother, thus resulting in the banning of motorcycles – for a while.
"I ended up pulling the postie apart and advertised the various parts in the old Trading Post paper.
"Over the years I progressed from the flattened postie, to an XL250 that did hundreds of kays around the local shopping centre carpark. This was long before Sunday trading."
David says cafe racers have a long future ahead of them and he has big plans for his shop.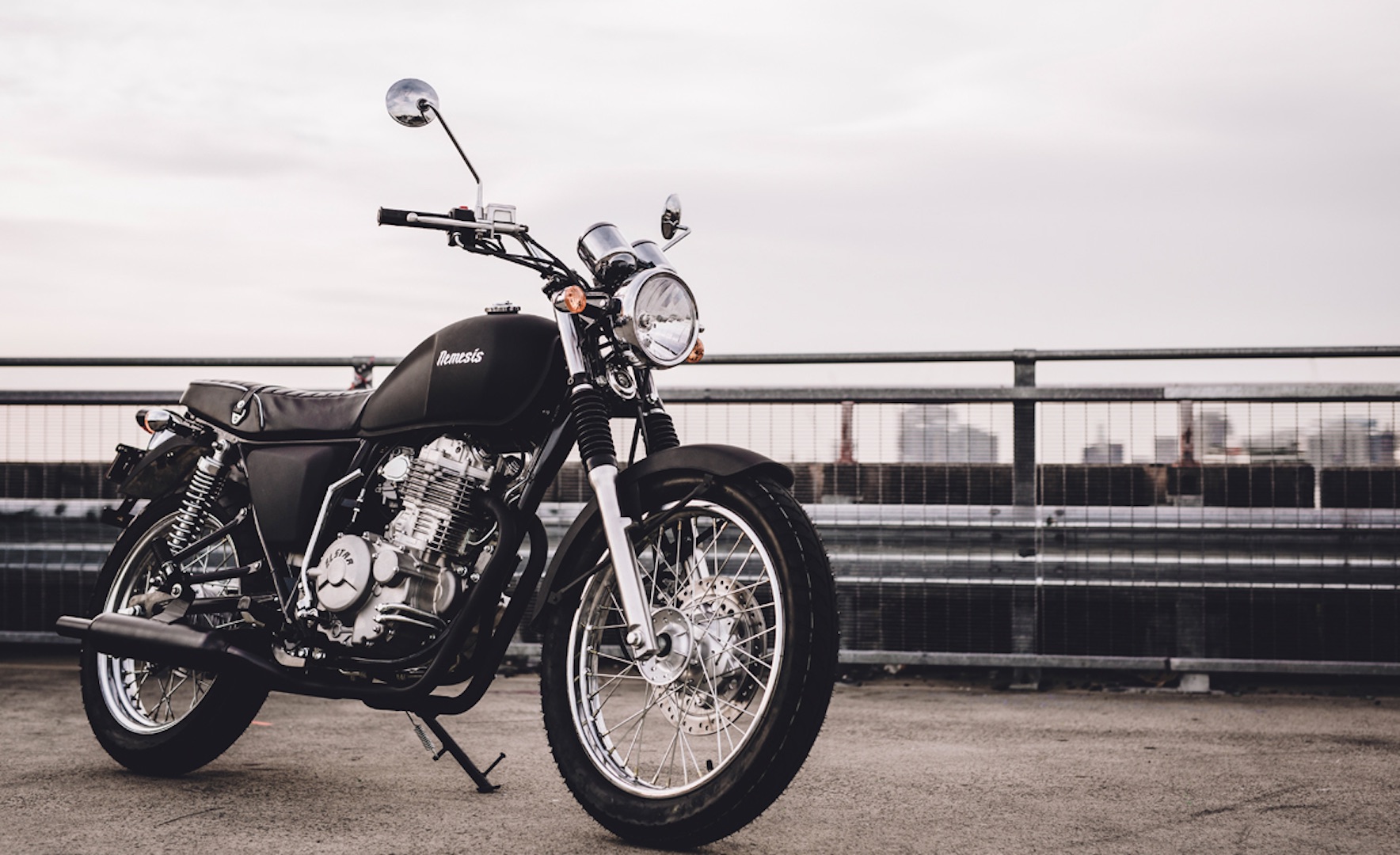 "We're looking at getting a bit more riding gear in stock from more high-end old-school traditional brands," he says.
"We'd also like to get an established brand of motorcycle, but we're walking properly before we start running."
Website: www.caferacershop.com.au